The No-Nonsense Guide to Marketing Integrations in 2021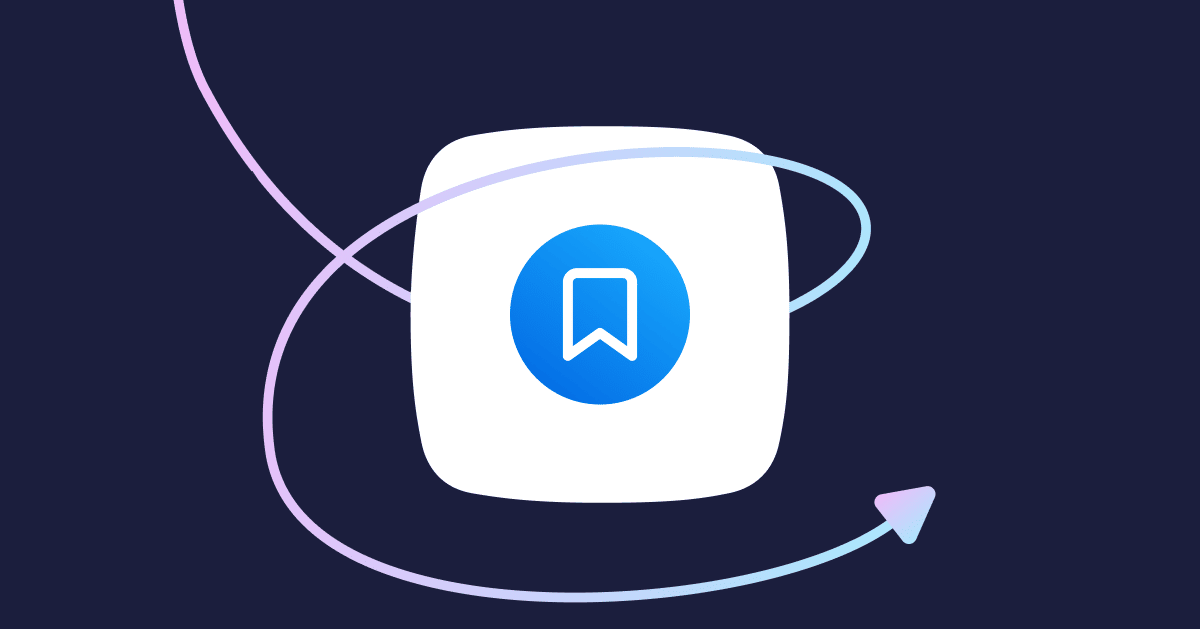 If you've been in marketing for the past few years, you'll have likely heard a common phrase—the way we market is changing.
The rise of marketing automation, artificial intelligence (AI), messaging, and other groundbreaking technologies has resulted in sky-high customer expectations. Whether it's buying a new shirt online, ordering a cab, or renting a movie, customers can now get exactly what they want in real time and on demand.
These expectations have forced marketers to up their game. Generic, one-size-fits-all campaigns are out; relevant, personalized conversations are in.
While this is all well and good, one immediate concern is the sea of data companies capture and the different tools used to acquire it. Customer service software, marketing solutions, payment processors, analytics, eCommerce platforms—data comes in from everywhere.
If your systems aren't talking to each other, you'll be hard-pressed to deliver accurate attribution reporting, wrangle all your data, and worst of all, ensure customers are happy.
That's where marketing integrations come in. It's the glue connecting your entire technology stack, enabling you to turn all that information into actionable insights.
Here's everything you need to know about marketing integrations:
Marketing integrations can be a challenging topic to understand at first. So let's start with a quick definition.
What are integrations?
Integrations enable you to pass information between your software and third-party applications (i.e., allowing them to "talk" to one another), helping you streamline processes, sync contact data from separate channels, create workflow automation, and more.
The importance of integrations for your marketing campaigns
Whether you're a brand spankin' new eCommerce startup, an established marketing agency, a local business with a single location, or an entity somewhere in between, leveraging marketing integrations can pay dividends for your business. Finding a marketing integration to meet your needs can also yield immediate benefits for marketers. Marketing integrations allow you to:
Learn more about your business and its customers
Each time a customer buys a product, subscribes to your newsletter, or clicks on one of your ads, your business can store this action as data. However, when you collect all that data using separate tools and software, you're probably toggling between similar lists of contacts and opportunities with only slight differences—which costs your business time, money, and resources that could be better used elsewhere.
When you integrate your marketing stack, all your marketing automation tools share data, and all your teams can access it. Marketing integration also makes it easier to manage, analyze, and update your information.
Marketing integrations help you connect the marketing and sales teams. When your marketing, sales, and customer support systems talk to each other, you can determine which strategies are performing best, need improvement, or are negatively impacting your business.
Target and build relationships with customers
Marketing integrations help your tools build stronger customer relationships. Your CRM can connect with your marketing automation platform to identify new customers and send automated follow-ups. Or when someone leaves a cart behind in your Shopify store, your Chat Marketing software can send an abandoned cart SMS. When systems can talk to one another, you can achieve great things.
However, when your systems aren't integrated, it's impossible to know who interacts with your business and how. For many companies, this lack of visibility can lead to miscommunication and frustrated customers.
As you start to collect more data on your customers, you'll be able to use the data you collect to create more relevant ads, personalize lead nurture campaigns, retain more existing customers, and sell more products. It's the marketing circle of life!
Create integrated marketing campaigns
An integrated marketing campaign combines all your channels—email, live chat, content, Facebook ads, SMS, social media posts, etc.—to promote your message to a specific audience. The goal is to utilize as many effective channels as possible to convert the audience into customers.
Since these targeted campaigns receive a lot of attention on different channels, marketing integrations that connect separate systems can help pull in the data needed to build more relevant campaigns, as well as automate communications during the customer journey that will help decrease drop-offs and improve conversions.
Build stronger teams
Marketing, sales, and customer support all need to work together to make your business run smoothly. If their systems are discrete and disconnected, it's difficult to maintain cross-departmental workflows and keep everyone on the same page.
Marketing integrations can help create a central hub for collaboration. Sales and marketing can regularly converse to strategize new lead acquisition techniques that generate higher quality leads. Support can inform marketing about the latest customer pain points and interests. And so on.
Not only does this create a better experience for your customers, it makes everyone's job easier, produces better results, and holds people accountable, which, in turn, can lead to higher success rates and sales.
Types of integrations
When choosing a new tool, you'll need to know how to merge it with your current technology stack. There are three fundamental types of marketing integrations:
APIs: API stands for application performing interface. It's a way for developers to programmatically interact with a software component or resource and build custom integrations. For example, ManyChat offers Dev Tools, a flexible API with dedicated tools that help bot builders create their own unique products and form integrations with external systems.
Native integrations: A native integration is designed to run on specific software or operating systems. They are typically easy to implement and free. ManyChat's native integrations include Hubspot, Google Sheets, Mailchimp, and others (which we'll cover later in this article).
App integration hubs: Integration hubs, like Zapier and Integromat, are the connectors between your business software and the world of applications at large. They allow discrete systems to "talk" to each other without requiring you to write any code or hire a developer. Users can connect two or more apps to create automation between them that would otherwise be impossible without extensive developer knowledge.
Third-party apps: These are plugins built by developers that extend the functionality of your software. It's a great way to add more features to your online store or ManyChat bots. You can find these plugins in marketplaces like the ManyChat App Store and Shopify App Store.
How to choose the right marketing integrations for your business
Your specific marketing integration needs will vary depending on how your business operates and sells to customers. Before jumping on the bandwagon, you should always take the time to figure out integrations that will help you meet your business goals.
Here are five key questions to ask yourself to determine your needs:
What's the objective of our integration? What is your business trying to accomplish? Is it to personalize your marketing efforts, make your customers' lives easier, or something else entirely? Identify your goals before initiating your search.
Who will use the integration? Will the integration be used mostly by marketing, customer support, or both? Consider everyone in your company who will benefit from the integration—whether they'll be using it for data visibility or for specific purposes—to find a tool that'll help you achieve what you need.
How hard is it to get started? Keep in mind that you can't build an integrated ecosystem overnight. Find integrations that offer a simplified approach so you can adjust your systems over time and learn as you grow.
Does it integrate with our favorite tools? If possible, find a solution that integrates directly with your current software, so you can quickly turn information into action and start reaping the benefits of the integration immediately.
Will it help you scale as you grow? Over time, you'll find new marketing automation tools to use and optimize your processes. It's important to find integrations that allow you to add and remove software as you grow. You don't want to have to work through complexities or pay for services you don't need.
Popular ManyChat Integrations
With ManyChat, you'll have everything you need to organize data across your platforms, identify customer trends, and turn those insights into action. Here are some of our most popular native integrations to get you started:
You can also find third-party integrations through the ManyChat App Store. Here you can download apps like Walletly, Seller.Tools, and Botsheets which you can directly connect with your ManyChat bot to create unique Messenger experiences that will boost sales.
How marketers use integrations with ManyChat
ManyChat offers many marketing automation and integrations tools. Here are a few examples of how different types of businesses use a combination of these tools to accomplish their goals.
An online retailer may integrate their eCommerce platform to sync their contacts, purchase, and store data with ManyChat. To start, they'd set up an opt-in Growth Tool on their site to turn website visitors into Messenger contacts. Then they could build an automated workflow to collect lead contact information, nurture potential customers with promotions, accept payments in Messenger with a PayPal integration, and create a post-purchase follow-up strategy. Using the information they collect, they can also pull together customer segments to construct relevant conversations with customer groups to generate more sales.
A small business owner, like a retailer or infopreneur, may integrate their website with ManyChat to generate leads for their business. Using ManyChat's Mailchimp or ActiveCampaign integrations, they can grow their contact list and use Messenger and email to build stronger relationships with their customers. For example, they can create a Facebook ad that leads into Messenger and collects a user's email address. Once the business has acquired this information, they can enter the new contact into an email welcome series to introduce them to their brand.
Agency owners may look through their favorite tools' API documentation to build custom ManyChat integrations using External Requests. They can use the integrations to help meet their clients' specific needs and export all lead and conversion data into a Google Sheet, where they can analyze performance and make improvements.
"My biggest tip for Chat Marketers is to learn a little bit of JSON coding. As you scale, using External Requests to create integrations between apps is more affordable than integration hubs and gives you more control over the process. If you don't want to learn it, hire a developer who can create External Requests for you."

— Luis Vargas, co-Founder of Alchemical Bot
How to set up integrations with ManyChat
Go to Settings in your ManyChat dashboard.
Click Integrations.
Locate the App you want to add.
Follow the instructions to complete the setup.
Using marketing integrations to improve your business
Marketing integrations can be invaluable to your business, but it does take some planning to fully leverage them. Use this guide and your newfound knowledge of the types of integrations ManyChat offers, and your team will be ready for success straight out the gate.
Want to connect your systems with ManyChats deep data integrations? Start free today.
Los contenidos de este blog han sido elaborados de forma independiente y sólo tienen fines informativos. Las opiniones expresadas son las del autor y no reflejan necesariamente los puntos de vista de ManyChat o de cualquier otra parte. Los resultados individuales pueden variar.