How to Use a Restaurant Chatbot to Engage With Customers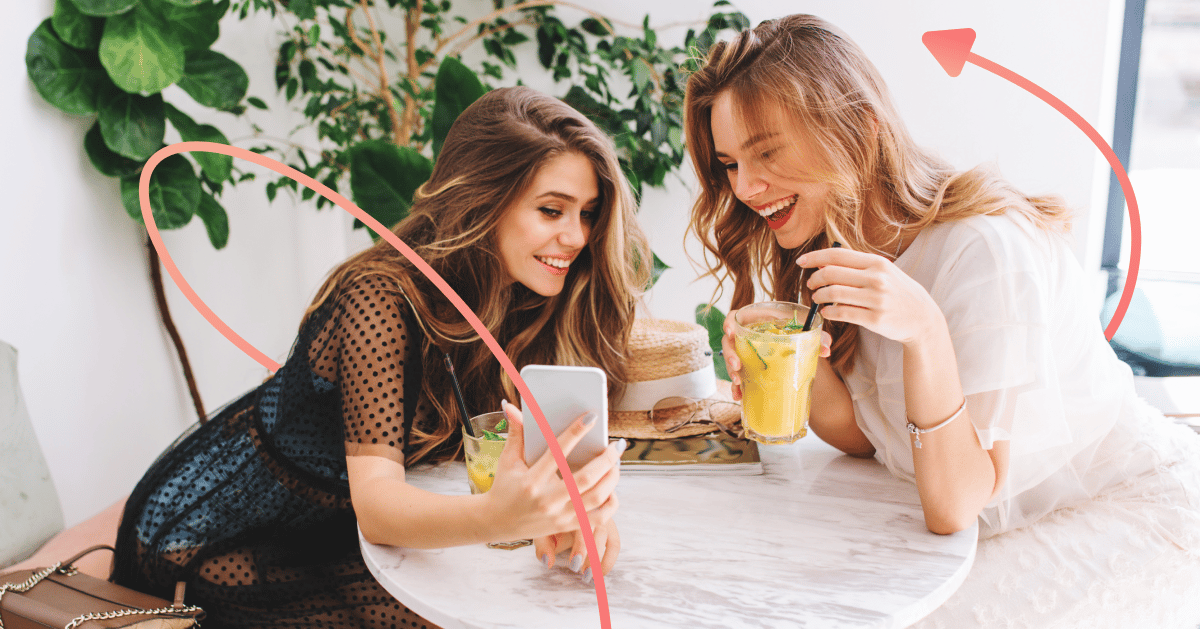 It's getting harder and harder to capture our customers' attention, especially if you're in the restaurant industry. More than 10,000 new restaurants open every year in the U.S., and competition is not only fierce when trying to get customers but to convince diners to come back time and time again.
Sure, cashing in on emerging restaurant trends before they take off can be helpful, though most tend to be short-lived.
There is one tool, however, that can help you engage customers on a long-term, sustainable basis: a restaurant chatbot.
Here's how you can use a restaurant chatbot to take your business to the next level.
Take reservations.
Join virtual queues.
Handle in-house food orders.
Handle takeout orders.
Run social media competitions.
Answer FAQs.
Ask for customer feedback.
Encourage retention with exclusive offers.
What is a restaurant chatbot?
Before we dive in with the details, let's iron out exactly what a restaurant chatbot is.
The simple definition is it's an automated messaging system that uses artificial intelligence (A.I.) to respond to customers in real time. Restaurant chatbots are most often used to take reservations, manage bookings, and request customer feedback.
You can use chatbots on various platforms, such as your Facebook Page, website, or mobile app.
Restaurant chatbots can also be used alongside tools like QR codes and Facebook Ads; both of which direct people to your chatbot presenting it as an easier (and faster) way to receive a response from you — even if it is an automated one.
The benefits of having a restaurant chatbot
Wondering why your restaurant needs to have a chatbot?
Consider this: 40% of millennials say that they chat with chatbots daily. Chances are, your target audience is already engaging with this type of messaging feature, and you're potentially missing out on a huge target market by failing to offer one for your restaurant.
Not only that, but chatbots have a huge impact on customer experience. As many as 70% of millennials say they have positive experiences with chatbots. It beats waiting for a restaurant to answer the phone, or, worse, being placed in a call queue. Chatbots provide customers with an immediate response.
Related Post: Millennial Marketing Strategy: How to Meet Them Where They Are
Ready to scale your restaurant? Learn how ManyChat can help you succeed.
How to use a restaurant chatbot to engage with customers
1. Take reservations.
Handling table reservations is tricky business for most restaurant owners and its customers. The standard process is to call the restaurant and have one of its team members talk you through available dates and times, whereas a chatbot smoothes out the entire process.
Think of a chatbot as your restaurant's new lead generation tool. It can handle booking reservations online — a functionality that 33% of consumers want to have access to — by simply using a pop-up that asks visitors to type in a time that best suits them. The chatbot will pull data from your booking system and see whether the requested time is available before booking it for the customer. If the requested time is unavailable, the bot will offer an alternative.
And if that wasn't easy enough, chatbots can also manage the entire booking process, including reminding customers of their upcoming reservation while also offering a link to cancel if they can no longer make it. This handy feature prevents no-shows who otherwise would wreak havoc on your booking system.
2. Join virtual queues.
If your restaurant doesn't take reservations, or even if you do, you likely still need a way to manage walk-ins, especially during busy periods. Having customers queue up along the street in all manner of weather, or packed into the waiting area isn't exactly a great customer experience.
Instead, use chatbots to manage your queuing system. Ask walk-ins to scan the QR code to join a virtual queue, which allows them to wait wherever they want. The chatbot will send them a message when they're next in line for a table, and will ask them to make their way to the door.
Take this example from Nandos, for instance, which is using a chatbot queuing system as the only means to enter the restaurant.
Even if you don't offer table service, you can still use this alternative queuing system. Food trucks, for example, can ask customers to scan the code and come back when you've fulfilled your backlog of orders.
3. Handle in-house food orders.
Did you know that 54% of millennials say a self-ordering kiosk improves the guest experience?
It's why McDonalds started to introduce self-service machines in their restaurants. The fast food giant's new system asks customers what they want to order, takes payment, and provides a receipt all without having customers wait in line to order at the counter.
A restaurant bot can automate the entire ordering process without the customer ever leaving their seat, too. For example, you can place a notice on your tables that asks customers to go to your website to place an order. Once there, a chat window will open listing your menu.
The customer will simply click on what they want, and it will be ordered through the app. Their order will be sent to your kitchen, and their payment is automatically processed using methods like Apple Pay or Google Pay.
4. Handle takeout orders.
It's not just diners in your restaurant who can use chatbots to order. Takeout orders can be managed through a restaurant chatbot, too.
To do this, allow customers to submit takeout orders through tools they're already using, such as Facebook Messenger. You can create a custom Facebook Messenger bot that takes the information you need to process takeout orders and have the information sent to your kitchen. It cuts out the fees you're paying for third-party services like GrubHub or Caviar to process your orders.
Take it a step further by engaging the potential customers who thought about doing a takeout order, but exited before completing the checkout process. Your Messenger chatbot can be configured to find those people before sending a message that nudges them to complete the order.
It's a marketing strategy that Say2eat used to win back 16% of lost revenue from abandoned carts.
5. Run social media competitions.
Competitions are an excellent restaurant promotion idea to get some attention for your restaurant, especially on social media. Competition-related content has a conversion rate of almost 34%, which is much higher than other content types.
Integrate your chatbot into your social media-based competition by automating how you ask people to enter. For example, create a Facebook Messenger bot that finds people in your area before sending each potential customer a message that says:
"Hey! Click the button below to get a free entry in our competition. Winner gets a free three-course meal for two.

BONUS: Get three extra entries by sharing a pic from a previous meal and posting to Instagram with the hashtag #ILoveRestaurant. Entries close 02/10. Good luck!"
Doubtful this actually works? This type of competition formed part of Rapid Fire Pizza's chatbot strategy and netted them more than $16,000 from an ad spend of just $2,500.
6. Answer FAQs.
Some restaurant chatbots have machine learning capabilities built into them. This means that your chatbot can learn to develop its "own mind" and make automated decisions about the type of responses it sends customers.
Use your chatbot to give automated answers to FAQs, such as:
Opening times.
Directions to your restaurant.
How to make (or cancel) a reservation.
Take Senchu Sushi & Grill, for example. Its Messenger chatbot gives you a selection of questions to ask, and replies with an instant, automated response.
Perhaps the best part is that bots can streamline your restaurant and ultimately make it more efficient. More than half of restaurant professionals claimed that high operating and food costs are one of the biggest challenges running their business.
But with chatbots, restaurants can significantly cut down on the amount of time your in-house staff spends answering phone calls, and is a great way for small businesses to answer repetitive customer queries.
7. Ask for customer feedback.
It's no secret that customer reviews are important for restaurants to collect. As many as 35% of diners said they are influenced by online reviews when choosing a restaurant to visit.
Chatbots are the perfect tool to collect these all-important reviews on autopilot. At the end of your existing sequence (like taking their order or delivering takeout), ask customers to share their experience with you. This could be a simple message that says:
"Hey! We hope you loved your meal at [restaurant] tonight. How would you rate our food on a scale of 1-10?"
You can even collect your customers' email addresses when they dine with you and use that information to create a Facebook Ads Custom Audience of people who've ordered from you. Run a retargeting campaign to deliver ads to their Facebook Messenger inbox, and ask them to leave a review on sites like Yelp or TripAdvisor (you can also offer an incentive if you're finding that people don't want to provide feedback).
8. Encourage retention with exclusive offers.
Not every person visiting your restaurant needs to be a brand new customer. In fact, it costs five times more to acquire a new patron versus one who's dined with you before.
Instead, focus on customer retention and loyalty utilizing a chatbot to manage the process.
Create custom marketing campaigns with ManyChat to retarget people who've already visited your restaurant. Simply grab their email address (either when making a booking or delivering a receipt) and upload it to Facebook Advertising. The newly created audience is then ready for you to run retargeting campaigns that direct potential customers towards your Messenger bot.
Take a look at how Fiesta Mexicana did this with its Facebook Ads campaign; it targeted existing customers (people who'd already visited the restaurant) and asked them to enter a chatbot-hosted competition.
Focusing your attention on people who've already visited your restaurant helps build customer loyalty. Research shows that 56% of customers stay loyal to brands that "get them," and giving previous customers exclusive entry to competitions and deals helps build that loyalty; which can help keep tables booked.
Final thoughts
There's no doubt that chatbots help make managing your restaurant easier. Whether it helps diners book a table or ask a question, having a chatbot available improves the overall customer experience — something that might convince them to return time and time again.
Ready to scale your restaurant? Learn how ManyChat can help you succeed.
Los contenidos de este blog han sido elaborados de forma independiente y sólo tienen fines informativos. Las opiniones expresadas son las del autor y no reflejan necesariamente los puntos de vista de ManyChat o de cualquier otra parte. Los resultados individuales pueden variar.