Are Facebook Boost Posts Worth It? How to Think About Them in 2021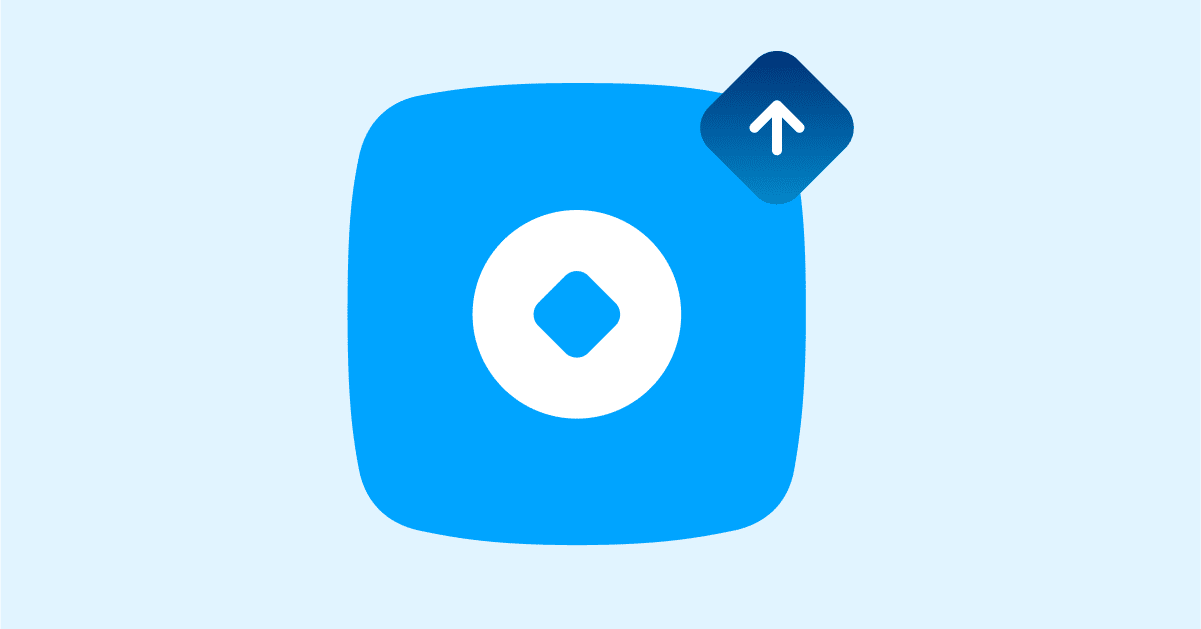 It's no secret that Facebook's organic reach is continually declining.
Brands can now only expect 5.5% of Page followers to see an organic post. So if you post content on Facebook, you're probably looking for ways to grow your audience.
Which is why you're here now—you're considering boosting posts on Facebook to reach more people.
While this Facebook ad feature has improved over the years, there are some things you'll want to consider before pressing the boost button. Use this guide to figure out if Facebook Boost Posts are worth it and how you can use Facebook ads to grow your business.
How do Facebook Boost Posts work?
A boosted post on Facebook is an ad you can build from a post on your Facebook Page. They show up on the Facebook News Feed or Instagram. Underneath a particular post, you'll find the option to 'boost post.' This feature allows you to set a budget, choose an audience to target, and run the ad — without logging into Facebook Ads Manager.
The goal of these promoted posts is to show your content to a broader audience. The hope is that you'll find more people to react, share, and comment on your post or like your page.
Facebook boost posts are often the first step someone takes in Facebook advertising, but they may not be a cost-effective option long term. If you can run Facebook ads in Ads Manager, you can choose specific objectives that align with business goals and get more from your ad spend.
When to use Facebook Boost Posts
It's important to decide what you want to achieve with Facebook ads. If you want more post engagement on your business page or bring more attention to specific content, boosting a post is a great way to increase visibility and grow your brand.
Brian Robben, CEO of Robben Media, explains, "boosting Facebook posts can be useful if the content is strong and has a focused offer in it.
For example, I wouldn't boost generic posts that talk about your business. But if it's a post that tells a story and then dives deep into the problem your target audience faces and the solution your business offers, with an offer to click the link to schedule a strategy call, then it's worth it."
In the past, boosted posts had limited call-to-actions and targeting options. Now you can choose from a variety of options, including Send Message and Send WhatsApp Message.
You can also reach a more targeted audience than before with interest and behavior targeting. If you want more advanced targeting features like creating a custom audience, you'll want to create an ad in Ads Manager.
For more advanced Facebook ad types and campaigns, you'll want to use Ads Manager.
How much do Facebook boost posts cost?
What you decide to spend on a Facebook boost is up to you. You don't pay for ad placement or clicks, so all you have to do is set your budget and duration. Then, Facebook will spread out your budget and show the content across your chosen timeframe. The minimum cost for a boost is $1 per day, so you'll spend $7 per week at a minimum.
Costs depend on your demographic and target audience. For example, if you're targeting people in Manhattan, New York:
For $1 per day, you can reach between 24 – 79 people per day
For $4 per day, you can reach between 101 – 296 people per day
For $20 per day, you can reach between 455 – 1,300 people per day
Read more: How to Increase ROAS on Facebook
The drawbacks of Facebook Boost Posts
They focus on reach instead of objectives. Boosted posts can help your content reach a wider audience, but that's not always the goal. Facebook boost posts don't allow you to set other objectives- like awareness or conversion.
Limited placement control. With boosted posts, you get no control over where they appear. 94% of Facebook's ad revenue comes from mobile, but your boosted post could be showing up a lot in people's desktop feeds where it's less effective.
You can't target custom audiences. Want to make sure people on your email list see your boosted post? You can't. There's no way to set a custom audience for a boosted post, so your audience will likely be more general.
Less creative control. When you create ads through Facebook Ads Manager, you can design ads that fit your goals. You can create collection ads or carousel ads, add product descriptions, and choose from more call-to-action button options. Boosted posts limit your creative and formatting options.
You can't run split tests. Without the ability to split tests, you could be spending a lot more than you need to on ads that don't work. Split testing your copy, imagery, and audience are powerful—a study by AdEspresso showed a 143% improvement in performance, with a recent case study showing a 96% reduction in cost from changing the ad copy.
Alternative ways to run Facebook ads
Facebook is here to help you find your people on social media. Boosting a post on Facebook can work to target a limited audience. But if you want to create Facebook campaigns people will love, try these types of campaigns:
Set up a Facebook ad with a Facebook Comments 2.0 Growth Tool. Using ManyChat's Facebook Comments 2.0 Growth Tool, you can promote an ad or boosted post connected to a Messenger bot. When a person comments on the ad, they enter a conversation with your business in Messenger.
Create Facebook ads through Ads Manager. Decide how Facebook advertising fits into your overall marketing strategy. When you create ads inside Facebook Ads Manager, you can choose specific objectives, test different ad types, access advanced targeting options, and make use of advanced features like Facebook Dynamic Ads and Lookalike Audiences.
Try click-to-Messenger ads. Ads that click to Messenger are Facebook or Instagram ads that send people into a conversation with your business on Messenger. They allow you to create conversations at scale and use Facebook targeting to find new customers for your business. You can use them to generate leads, raise brand awareness, or drive sales.
If you need help with running Facebook ads, check out our Agency Partners to find the right team to help your business grow.
The verdict: Are Facebook boost posts worth it?
If you want to create new campaigns quickly, a boosted post on Facebook is an easy way to run an ad. You can target a limited group of people with less ad spend and it takes all of five minutes to boost a post on Facebook. If you decide to boost a post, attach a Facebook Comments 2.0 Growth tool to start conversations with people and maximize your ad spend.
If you want to run more advanced campaigns to find new people, target your contacts, or retarget site visitors, you'll want to create campaigns in ManyChat's Ads dashboard or in Facebook Ads Manager.
Want to get more from your Facebook advertising dollars? Run your ads with ManyChat.
Los contenidos de este blog han sido elaborados de forma independiente y sólo tienen fines informativos. Las opiniones expresadas son las del autor y no reflejan necesariamente los puntos de vista de ManyChat o de cualquier otra parte. Los resultados individuales pueden variar.