8 Social Media Campaign Ideas to Skyrocket Sales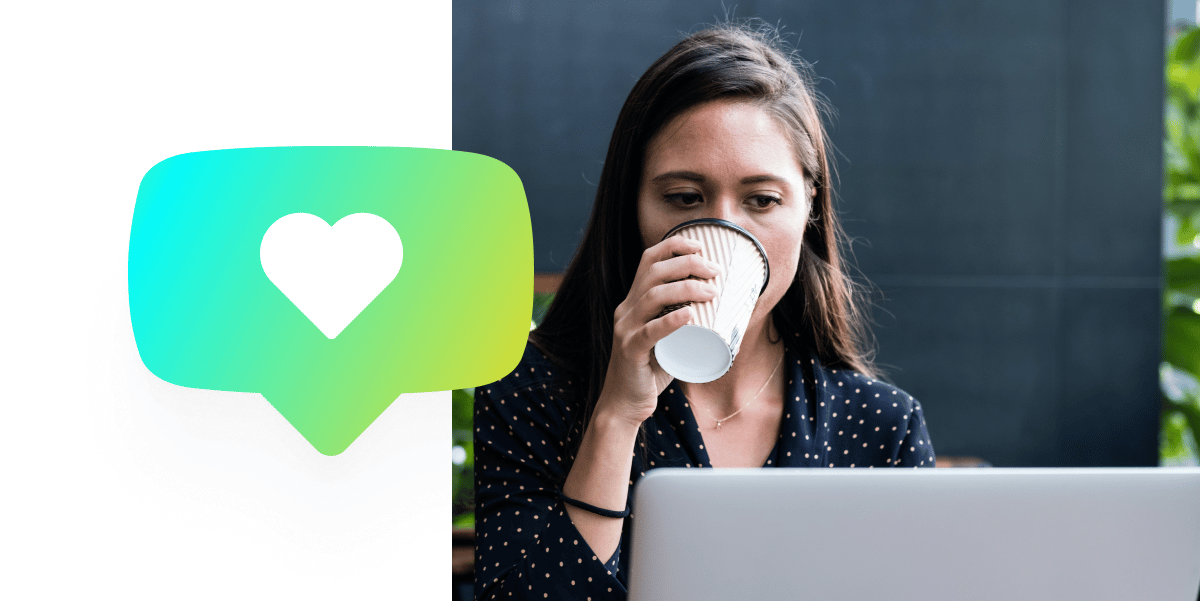 Remember the ALS Ice Bucket Challenge back in 2014?
What started as short videos on Facebook and Instagram of people throwing a bucket of ice over themselves (and nominating three friends to do the same), turned to global awareness for Amyotrophic lateral sclerosis (ASL), raising $220 million worldwide. It even helped scientists discover a new gene tied to the disease.
While not all social media campaigns will go as viral as the ALS Ice Bucket Challenge, putting campaigns on social channels will still help you expand to larger audiences. In fact, there are 2.95 billion people on social media which is a powerful example of how many people you can reach and, ultimately, convert into a fan of your brand.
With the right approach, you can build a social media marketing campaign that builds engagement with your audience and boosts sales for your business.
8 top social media campaign ideas to boost sales
1. Run a hashtag campaign
Branded hashtags are an effective way to spread the word about your business, find content posted about your company, and build a community around your brand. In fact, 70% of the most popular hashtags on Instagram are created by businesses, according to a study by Simply Measured.
For instance, Fashion Nova, an online retailer, promotes the hashtag #NovaBabe as a key piece of their Instagram marketing strategy.
When people click a branded hashtag, they are taken to a public feed where content tagged with that hashtag live. They can even follow the hashtag if they find the content interesting.
A social media campaign around a branded hashtag can help curious shoppers envision your products, building trust without coming across too sales-y.
Tips to create a branded hashtag:
Keep it simple. A short and easy-to-spell hashtag helps your fans and customers remember it.
Make it relatable. Funny, clever, or relevant hashtags are more likely to leave an impression on customers.
Avoid popular hashtags. Don't make your hashtag something like #coffee or #sanfrancisco. You'll get drowned out by the noise.
Make it memorable. Show off your personality and come up with a catchy phrase such as #NovaBabe from the example above.
Read more: The Top 11 Free & Paid Social Media Analytics Tools
2. Share user-generated content
Sharing user-generated content (UGC) is one of the most impactful social media campaign ideas when it comes to pleasing your followers. In fact, consumers today are 56% more likely to make a purchase after seeing a photo of the product shared by customers, according to research from visual marketing platform, Olapic.
Your audience loves to see that you care enough to feature their photos in your feed. Plus it saves you time and money by not having to create the content yourself.
Much like how ManyChat provides a personal and authentic experience, user-generated content wraps it up in a bow. People want to connect with your brand and of course, everyone loves their 15 minutes of fame.

UGC shows the true customer experience in a way the brand often cannot. It's authentic, relatable, and so compelling.

Cady Marsh of Cadydid Marketing
Take Airbnb, for instance. Almost all of its social media content is user generated —they simply share it on their channels. In fact, the only time you ever see Airbnb branded content is in their advertising campaigns.
Airbnb shares captivating wanderlust photos from customers, everyday, adding in a question or suggestion for travel-lovers to create engagement with their audience.
Collect user-generated content for your next social media campaign:
Publish an announcement with a branded hashtag on Twitter, Facebook, and Instagram.
Ask for photos and reviews in a post-purchase follow-up sequence.
Offer a discount or loyalty program reward points in exchange for a social media post.
3. Launch a time-limited product
Everything feels more desirable when we know it's going to run out, and lots of brands use that to create a buzz around a new product or offer.
In particular, Starbucks introduced the Unicorn Frappuccino as part of the Frappuccino Happy Hour. The purple-pink unicorn-themed drink was only available for one week, and ticked almost everything on the millennial radar—scarcity, FOMO (fear of missing out), and how unbelievably Instagrammable it was.
If you have a new product or offer, make it available for a short limited time and share it on your social channels to create some excitement around your brand. Creating scarcity is the oldest trick in the book, and social media makes it incredibly powerful and can give you a much bigger reach than traditional advertising.
4. Go Live on Facebook
People love interactive content.
Gone are the days where you had to send a message to a brand and wait hours or days for a reply. With platforms like Facebook and Instagram, you can go live and get right in front of your audience so they can engage with you directly.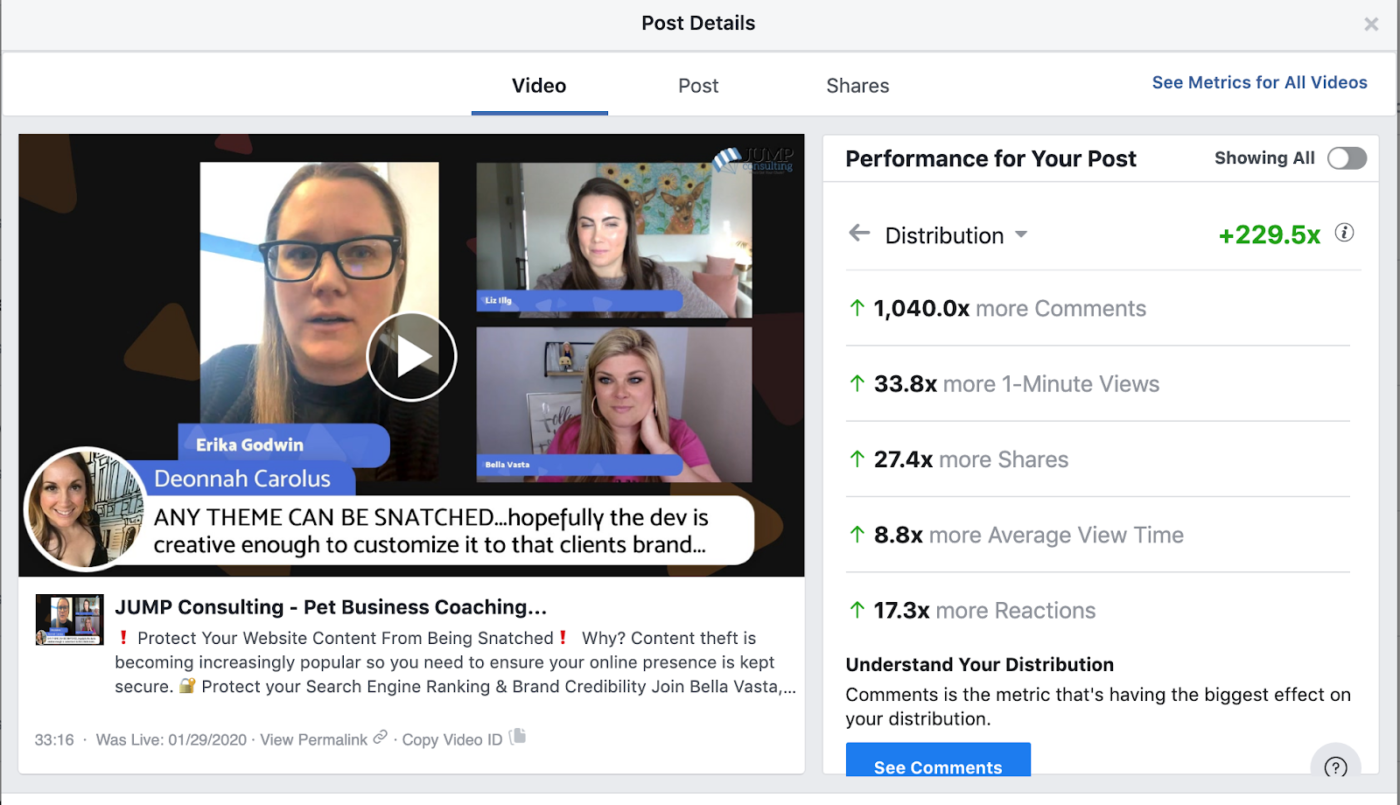 Not only does it put a human face to the brand, but also your customers can ask questions on the spot and get back-and-forth engagement from you and other customers. It's a great tool for building relationships and getting personal.
If you're releasing a new product, if there's some noise around your industry, or you want to share expert knowledge, Facebook Live is one excellent place to do so. After the video has gone live, you can repurpose the content for future campaigns and let it continue working for you after it's been published.
Related: How One Facebook Live Turned in $90,000 in Sales
Get more leads and sales from your social media campaigns with ManyChat. It's free to get started.
5. Turn social media leads into Messenger subscribers
Want to boost engagement and build your subscriber list? Starting conversations in Messenger is the way to go.
You can use a Messenger Ref URL — a ManyChat Growth Tool — to bring social media leads into your Chat Marketing ecosystem. It's a simple URL you can place anywhere: LinkedIn comments, Tweets, social media profiles, and posts.
How you can use the Messenger Ref URL are:
1. YouTube: Add one (or multiple) URLs to your video description and mention it in your voiceover.
In this example below, YouTuber Ian Smith uses more than five different URLs, each with a different lead magnet, to turn YouTube leads into Messenger bot subscribers.
2. LinkedIn. If you run LinkedIn marketing campaigns, you can put the URL in comments or direct messages to direct business leads to Messenger.
3. Twitter. If you launch a Twitter marketing campaign, you can add the URL to Tweets or your profile. 
4. Facebook. Whether you run a Facebook ad with a traffic objective or publish organic posts, you can use the Messenger Ref URL to redirect traffic into your Messenger bot.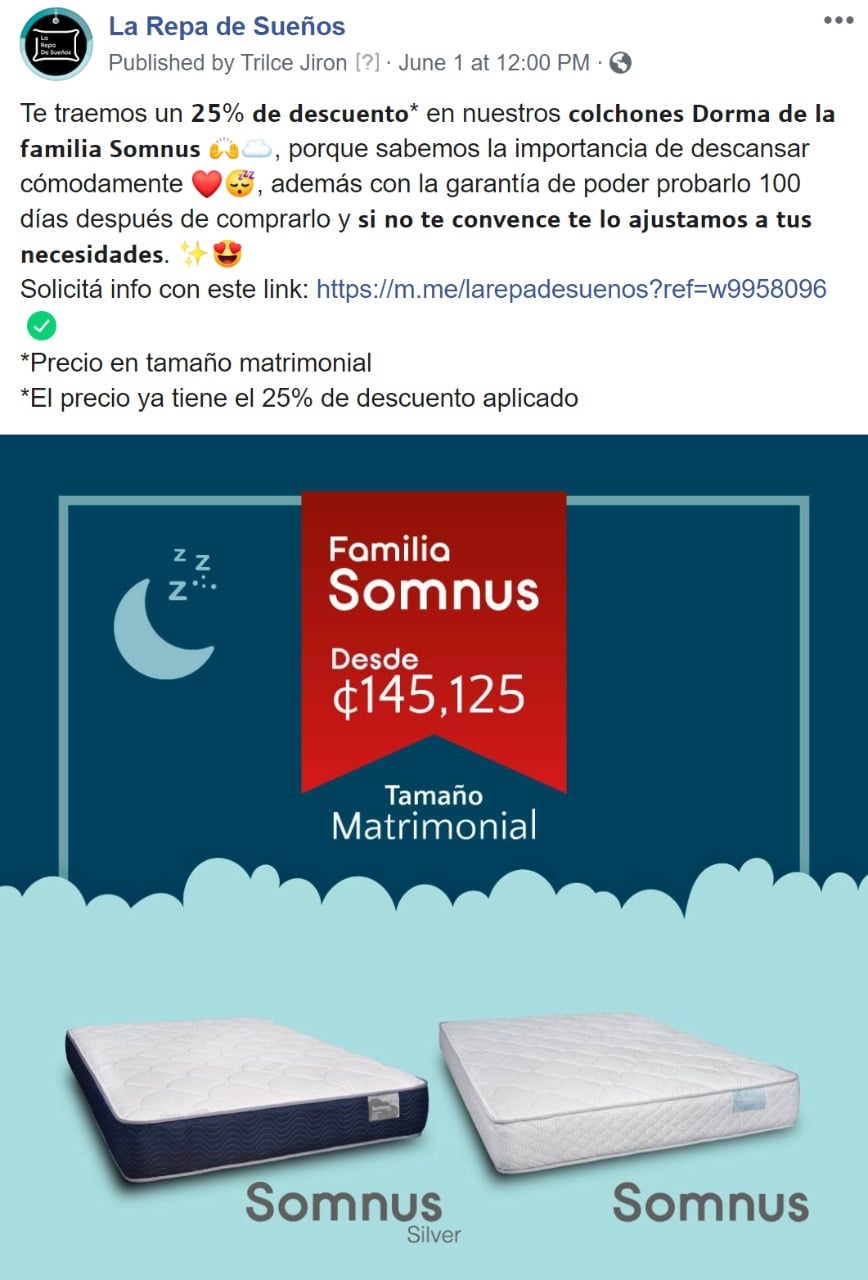 5. Instagram. If you have an Instagram account with over 10K followers, you can add the URL to your Stories. If not, you can still add it to your profile bio.
Wherever you decide to place the URL, the goal is to bring people into your Messenger bot. Create flows that are relevant to the channel where the person is coming in from., Let's say someone comes into the bot from Instagram, you can start the flow by saying, "Hey, thanks for joining us on Messenger. I'm even more excited to see you here than I was on Instagram!"
To launch a successful social media campaign, place the Ref URL on one or all your channels. You'll build closer ties with leads and turn them into paying customers faster when using Chat Marketing tactics like the above.
6. Create product videos
If you haven't created a video marketing strategy yet as a marketer, now's the time to get started.
Video is estimated to become the leading source of internet traffic by 2021, representing nearly 85% of all traffic. And whether it's an Instagram story, YouTube video, or live stream, people enjoy video content, with up to 85% of internet users around the world watching video content each month, according to Statista.
For social media campaign ideas, the possibilities are endless.
You could launch a video product review campaign on YouTube and other social media channels, similar to KAP7, an online water polo equipment retailer. The company reports video-based product reviews as a leading factor to their 30% year-over-year revenue growth.
Alex Young (KAP7 General Manager) tells BigCommerce, "In order to market to each customer type, we use product reviews from both purchasers as well as professional video product reviews," he explains. "We also provide drill and trips, and collaborate with national team coaches and athletes to educate about the sport."
You can create catchy, attention-grabbing videos of your product in action and promote it on Facebook, Instagram, Twitter, and YouTube, like the Training Mask 3.0.
7. Run Facebook Marketplace ads
If you want to run a specific social media campaign for Facebook, test Facebook Marketplace ads. These ads help you tap into a target audience with high-buying intent because they are actively searching for certain products.
Facebook Marketplace ads are similar to a Google pay-per-click (PPC) ad. Shoppers look for something specific, like a used car or clothing, and a sponsored ad shows alongside the organic listings.
Facebook Marketplace ads are efficient, cost-effective, and there is typically less noise and competition versus an ad in the users News Feed. You can also run them as click-to-Messenger ads that direct traffic into your Messenger bot.
Take Thread Wallets, an accessory wallet online retailer, for example. In this case study by Facebook, the retailer ran Marketplace ads to two Custom Audiences based on subscribers from various sources, and a Lookalike Audience based on their best customers to promote their seasonal collections.
Since adding Facebook Marketplace into it's paid advertising mix, they've seen:
over 350 purchases from ads in Marketplace
16% decrease in cost per click, year over year
17% decrease in cost per conversion, year over year
41% increase in return on ad spend, year over year
8. Go behind-the-scenes
One effective idea for your next social media marketing campaign is to go behind-the-scenes. With the ease of live streaming — whether it's through Facebook Live or another social media channel — all it takes is the tap of a button to get on the digital stage.
Online clothing retailer Everlane takes a behind-the-scenes approach to humanize their brand and create transparency in their product and sales process — which is in line with their value proposition. The company states they only work with the best factories in the world, ensuring customers that their products are backed by fair wages, safe working environments and reasonable hours.
The brand gives its audience an inside look to their work on Snapchat, and even responds to people with selfies on the social media platform:
When you give your audience a look at the people behind your business, you can quickly create trust and grow your personal brand. You can share how your product is made, what your team is up to day-to-day, or run a sketch comedy bit to make your audience laugh and entertain them.
Improving your social media strategy
Now that you have a good understanding of what your audience wants, it's time to build out your social media campaign. Before you launch, be sure to check out our article on unusual social media marketing tips to reach your audience and get more leads.
Remember the key to social media is to create engagement first, selling second. People want to be entertained and delighted, and if you can do that as a brand, you're one step closer to beating out the competition.
Want to get more leads and sales from your social media marketing? Get ManyChat today.
O conteúdo deste blog foi preparado de forma independente e destina-se apenas a fins informativos. As opiniões expressas são de responsabilidade do autor e não refletem necessariamente a posição do ManyChat ou de qualquer outra parte. Os resultados individuais podem variar.