How to Get Started with Shopify SMS and MMS Marketing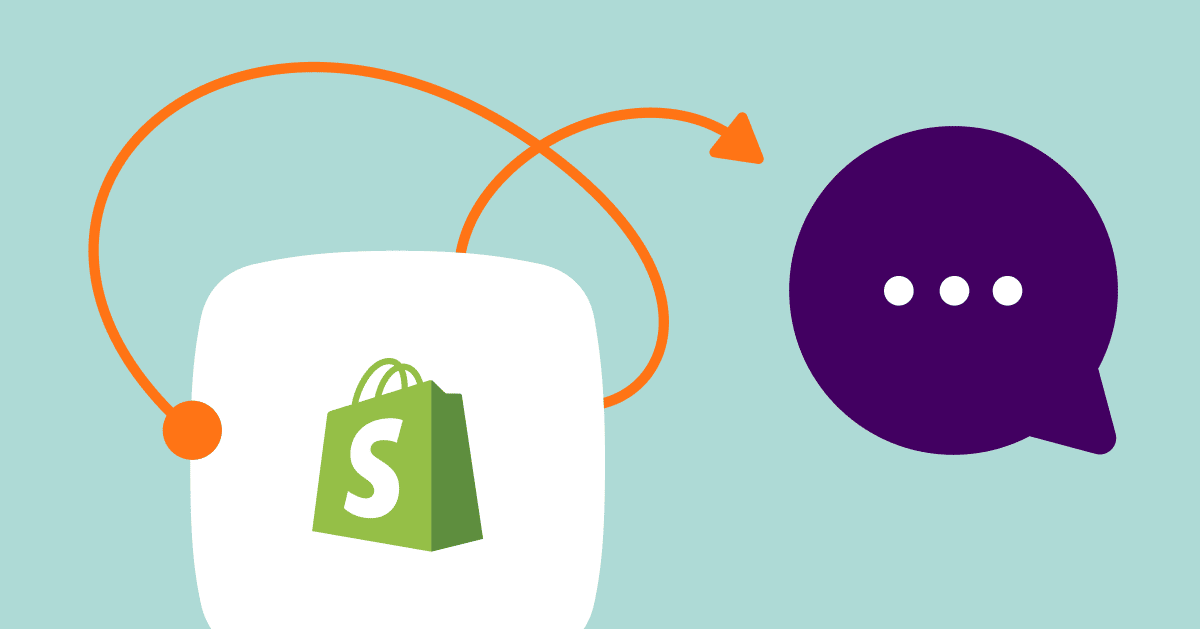 Shopify is home to more than 1 million merchants from about 175 countries as announced in its latest quarterly report. While this stat is a testament to how far Shopify has come (compared to just 200k in 2015), it also illustrates how stiff the competition is.
Unfortunately, as with all competition, not all Shopify stores are thriving. A quick visit to Exchange Marketplace shows thousands of Shopify merchants attempting to sell their stores, many of which record less than $50 in total revenue.
If you want to be a Shopify success story, you have to be highly creative with marketing your Shopify store, and SMS marketing is one of the best options to explore.
A note about TCPA compliance
Perhaps the largest barrier standing in the way of implementing text marketing campaigns is legally getting people to sign up. The Telephone Consumer Protection Act (TCPA) explicitly outlines the rules for contacting customers via text. You must get explicit permission from customers through an opt-in message before you can send them text marketing campaigns. And it's not enough for customers to make a purchase; they must provide their phone number and click a box saying they agree to receive text communications from you.
More so than spammy promotional messages, not getting explicit customer consent gets Shopify stores in trouble even before launching their first text marketing campaign. Only when contacts consent to receive texts can your company send messages without facing penalties.
Read more about text message compliance.
Disclaimer: This information is provided for educational purposes only and should not be relied upon as legal advice. Please always consult your own attorney before engaging in text marketing.
What is SMS & MMS marketing on Shopify?
SMS and MMS marketing on Shopify involves sending text (SMS) and multimedia (MMS) messages to prospective customers to promote your Shopify store. Many merchants are currently recording conversion rates up to 45%, thanks to their SMS marketing campaigns.
SMS vs. MMS marketing
SMS and MMS do the same thing: text customers. The difference between the two is how messages are sent. SMS allows you to send "simple" messages with text and hyperlinks.
MMS, on the other hand, allows you to use rich media files in your messages. So instead of sending texts only, you can send videos, GIFs, images, and other media in your campaigns.
Types of text messages
There are three kinds of messages store owners can use in their SMS marketing strategy, including:
Audience broadcast
Audience broadcasts are general messages sent to everyone on your SMS contact list. They are perfect for promotional messages or newsletters that you want to share with the general public. For example, if your company is launching a new product or an important update to your service policy, you can send an audience broadcast to inform customers.
Triggered texts (based on user activity)
Unlike audience broadcasts, which focus on the message, triggered texts focus on the customer and require specific actions from the customer to "trigger" the message. It takes some customer behavior awareness to set triggered readers; for example, you can set triggered messages for complementary products. After a user buys "Product X," they should get a text about Product Y."
One-on-one conversations
One-on-one conversations are the best for customer engagement and customer service. Messages are personalized and require a certain level of awareness of customer behavior to send these messages. You're more likely to receive a reply from one-on-one conversations and need to be agile enough to respond quickly, so customer interest doesn't wane.
Benefits of SMS & MMS marketing for Shopify merchants
Over the last few years, Messenger by Facebook and email have been the go-to marketing options for most Shopify merchants. But SMS is a great channel to include in your messaging strategy. It offers a more personalized way of reaching customers and has a much higher chance of engagement and conversion if appropriately executed.
Below are some of the top benefits of including text marketing in your Shopify marketing strategy.
High open & click-through rates
Most people consider texting to be a more personal form of communication and are more likely to read messages promptly; thus, you can expect a higher open rate with text marketing. Moreover, you'll only send messages to customers who opt-in for the service, making messaging feel less targeted.
Leverage Shopify data & integrations
Shopify provides a mammoth amount of useful data and integrations that significantly aid your SMS & MMS marketing efforts. The best SMS apps should fully integrate with your store, so all you have to do is automate your messages before they're dispersed to the right channels.
Create omnichannel campaigns
Adopting SMS marketing campaigns doesn't mean you should abandon other marketing channels. With the right Shopify apps, you can integrate SMS marketing with email, web push notifications, and other channels. Consequently, you can rest assured that you're covering all your communication bases with personalized campaigns tailored to customers' preferred communication method.
Automate marketing campaigns and responses
With the right messaging app, you can automate your SMS campaign and responses. Automation significantly reduces the amount of time spent on responding to clients while still widening your reach.
Two-way text with customers
Unlike other traditional marketing channels, SMS and MMS messaging allows for two-way communication with customers. Many customers don't mind responding to text messages because it's cheap and instant. Moreover, marketing messages are typically short because of the character limit, which perfectly suits customers.
Use cases for SMS & MMS marketing
Not sure what you can use text marketing for? Here are some examples of campaigns and use cases that are prime opportunities for SMS & MMS marketing.
Send discount codes
Perhaps you have a promotion you're running for a specific set of customers. You can easily send discount codes with a link to purchase in a short text message. Your customers are more likely to see the message and make an instant purchase decision.
Recover abandoned carts
Many store owners are left wishing what could have been if customers bought all the products they abandoned in their shopping carts. Rather than keep on hoping, why not send abandoned cart reminders to customers? These reminder messages are more likely to convert because customers have already shown a great deal of intent. Merchants who've adopted this strategy reported up to 19% abandoned cart recovery rate for their stores!
Promote new products, offers, discounts, and content
One of SMS marketing's most popular uses is sending new products and offers to customers. For example, you can send push notifications to clients about every new product or offer with minimal effort. Look for a good messaging app that has a smart delivery feature to ensure subscribers receive these notifications during their most active time.
Collect reviews
Text messaging allows for two-way communication between you and your customer and can curate the number of customers who bought items from you and ask for a product review. Remember, though, you should only send text messages to customers that opt-in to receive notifications.
Get sign-ups for loyalty and rewards programs
You can use text messaging alongside other platforms to get shoppers to sign up for your loyalty and rewards programs. As previously mentioned, customers connect more with texts because messages are short and to the point. Thus, you can expect a higher sign-up rate if you leverage the platform.
Drip campaigns
Email has always been the most popular channel for drip campaigns. But, if you've been paying attention, whatever email can do, SMS can do. SMS and MMS marketing can also be used to expose your customers to your products and offers over a more extended period of time. MMS especially allows you to accompany promotional texts with GIFs, emojis, or images that better connects clients to the campaign.
Provide customer service
Text messaging is a great way to provide personalized customer service to clients. For example, leverage your SMS and Facebook Messenger campaigns and invite clients to chat directly through your social media posts and ads. Through these platforms, you can answer their questions and provide product recommendations or other relevant info. Customers will love the one-on-one communication experience, and you may even be able to automate some responses over time.
How to begin SMS & MMS marketing on Shopify
Now that you're aware of SMS and MMS marketing's benefits, we bet you can't wait to get started. It'sHowever, it's vital to note that you should set campaign goals — such as receive customer feedback, improve abandoned cart recovery rate, promote a new product, or a little bit of everything — before getting started. Setting clear goals allows you to objectively measure your campaign's effectiveness after a set amount of time.
Below are the steps to take to get started with SMS & MMS marketing for your Shopify store.
Pick an SMS & MMS provider
The ideal SMS and MMS provider should have a variety of features that align with your marketing objectives. Most merchants should not compromise on features like seamless integration, easy automation, timed messages, and Messenger support. Your provider should also have an extensive library of resources and a responsive support team. If you're looking for an SMS and MMS provider that ticks all these boxes, consider using ManyChat.
Set up automated workflows
After choosing your provider and integrating with Shopify, the next step is setting up your triggers and messages by programming, for example, the system to send a particular message to customers who abandon their cart. In this instance, cart abandonment will trigger the message, but triggers can be for new products, new orders, updated products, new canceled orders, etc.
Get opt-ins
You'll need to encourage your visitors and buyers to opt in to your SMS subscription list. To do this, go to your Account Settings on Shopify and check the optional box beneath the "Shipping address and phone number" panel. Once you activate this option, your customers will receive a request to submit their phone number at checkout.
As mentioned earlier, SMS marketing is opt-in only, so you shouldn't set the phone number field as required. Furthermore, you need to add a disclaimer that tells customers they can opt-out at will, as well as the maximum number of messages they can expect to receive per month. This messaging should be visible somewhere when customers are opting in.
Start sending SMS campaigns
Campaign messages should be short and to the point. Remember, no one likes reading long text messages, and all your messages should have a reasonable character limit and clear call to action.
Continuously improve your campaigns
You should periodically assess your campaigns to ensure you're getting the high return on investment (ROI) you hoped for. Your assessment should be based on the initial campaign objectives, and you should never stop working towards or implementing strategies that can make your campaign better. And if you're using ManyChat, you can track your campaign's effectiveness on your dashboard.
Best practices for Shopify SMS & MMS marketing
Here are some of the dos and don'ts of Shopify SMS marketing:
Know what time to send a text
No one wants to receive promotional messages during peak working hours or late at night. So, it comes as no surprise that Mondays are traditionally the lowest converting days for SMS marketers. To get the most out of your marketing campaigns, familiarize yourself with customer time zones, and avoid sending messages during peak hours or late at night.
Don't send too many texts
Sending too many texts is the perfect recipe for a high unsubscribe rate. For best results, do not exceed six broadcasts per month. And we can't overemphasize that texts should be concise and constructed to inspire a specific action.
Combine SMS with email to get the best results
You'll get better results with SMS marketing if you combine it with email marketing. This is especially true for products and offers that require an in-depth explanation that can't be delivered via text message. So, while you should use SMS to spark interest, use email to give customers the extra information they need.
ManyChat: the best SMS & MMS Shopify app
Choosing the right application is the foundation for a successful SMS marketing campaign on Shopify, and it's hard to go wrong with ManyChat. ManyChat offer essential SMS features for Shopify store owners, including:
Native Shopify app
As a native Shopify app, you can expect seamless integration with Shopify and other connected applications. You won't have trouble importing contacts from applications or setting triggers based on customer activity.
Send text messages at the right time
ManyChat helps you keep buyers informed on orders, fulfillment updates, new product alerts, and other triggers with automated messages. More importantly, you control scheduling messages so you don't disturb customers at the wrong time.
Integrate with your favorite apps
ManyChat integrates seamlessly with your most essential eCommerce apps. You can integrate ManyChat with Shopify, PayPal, Stripe, Google Sheets, Active Campaign, and 1,500+ additional apps via Integromat and Zapier. You no longer have to worry about the stress of importing customer data across platforms because you can do it in one click.
Get started with ManyChat today!
O conteúdo deste blog foi preparado de forma independente e destina-se apenas a fins informativos. As opiniões expressas são de responsabilidade do autor e não refletem necessariamente a posição do ManyChat ou de qualquer outra parte. Os resultados individuais podem variar.