Send Effective Email with ManyChat [Video]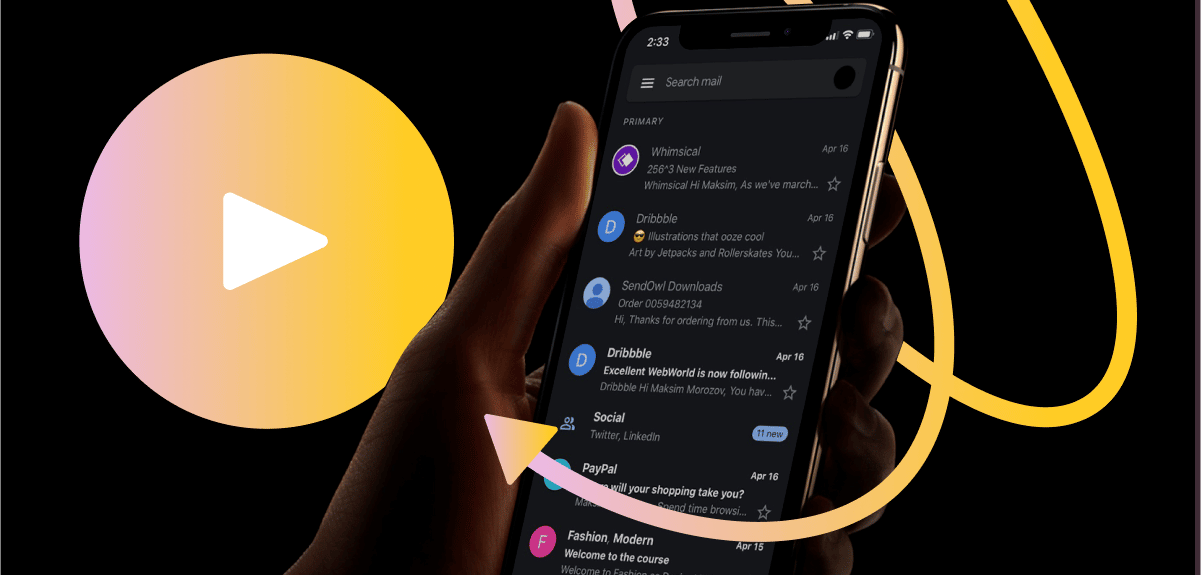 Whatever your stance is, sending, receiving or reading: email still has a place in this evolving, digital marketing world.
In fact, the average person gets 120 emails a day, so you've got to stand out from the crowd.
Regardless of your email list size, crafting an eye-catching and engaging email takes some creativity and thought. Done right, you can turn those readers into long-lasting customers. Turn your email opens into conversions with these email tips.
Use Actionable Language in Your Subject Line
When you're writing an email subject line, use active language. For example, sell more hats with these three easy steps. That's one way to use actionable language effectively, with a verb. Take, download, reserve, ask, buy. All that matters is you make it clear to recipients what they can do with whatever info you're providing in the email.
Personalize Your Email Message
Emails that are highly segmented tend to have higher performance levels. Since you're working with ManyChat, it's pretty easy to both glean personal details and preferences, and appropriate what you Know about your customers into communications. Break down your email segments into groups based on responses, and tailor the emails to match them.
Write Your Emails in the Second Person
In case it's been a while since you've sat down in language arts class, writing in the second person means you use the pronouns you, your and yours. For example, you'd write 'Before you head out the door, check the weather and dress accordingly'.
Basically what you're trying to do is keep the focus on the customer and not on your brand.
Talk About the Benefits, Not Product Features
You know that what you've got to say is important, that it has value. But your recipient doesn't know that right away, which is why you have to explain it. When writing emails, don't rattle off features or facts. Instead try to express the benefits received from clicking, buying or signing up. Help the reader understand that what you have will help them meet their goals, save money or free up time.
Have Character in Your Emails
Just because you're trying to inform or possibly sell something in your email doesn't mean that it can't be fun. Like a well-built mini chatbot, if you play your cards right your emails can help you build a meaningful relationship with the folks you communicate with. Your email can be a great avenue for letting your brand's personality shine.
Have a Call-to-Action in Your Email
This is sales 101. Most people tend to quickly flip their email, so make sure that your call-to-action is easy to identify.
Oh, and speaking of calls to action, don't forget to sign up for our monthly newsletter, The Chat, to get more fun videos and articles straight into your inbox.
When it comes to sending an effective email, you need to put in a little bit of elbow grease into crafting messages that'll be eye-catching, convincing and authentic.
O conteúdo deste blog foi preparado de forma independente e destina-se apenas a fins informativos. As opiniões expressas são de responsabilidade do autor e não refletem necessariamente a posição do ManyChat ou de qualquer outra parte. Os resultados individuais podem variar.