How to Do Paid Partnerships on Instagram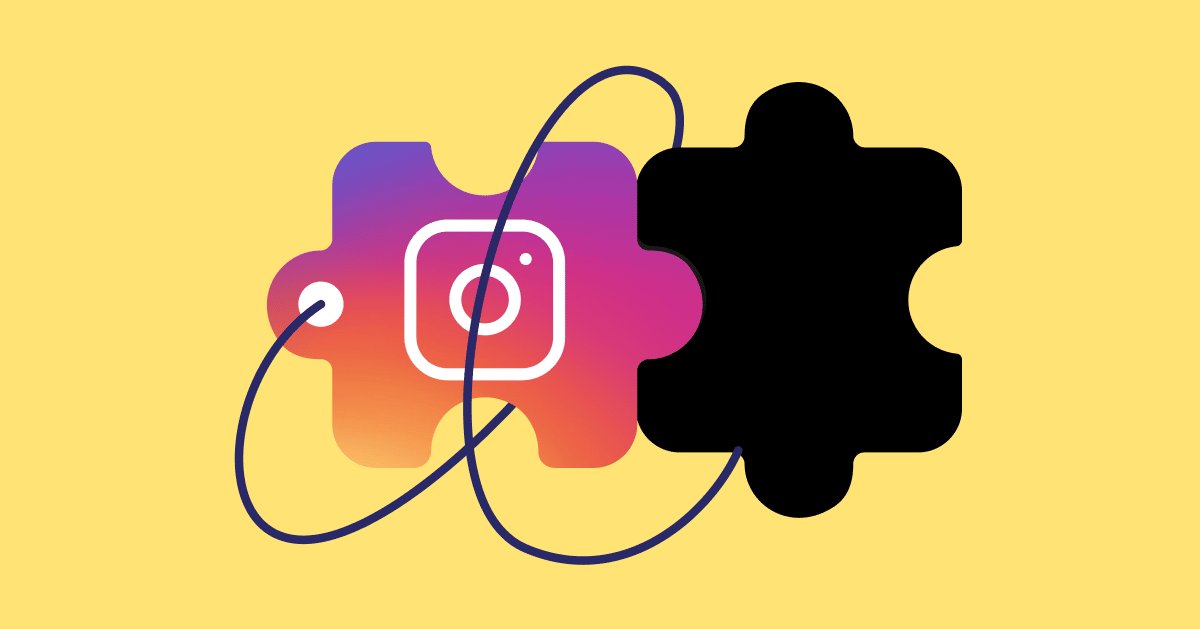 Brand sponsorships are a popular way for creators and influencers to make money on Instagram. It also helps them reach new, engaged audiences, as nearly 90% of Instagram users follow at least one business.
On Instagram, sponsored posts are referred to as "paid partnerships." The paid partnership feature allows creators and influencers to tag business partners in their content. When an influencer posts branded content on either feed posts, Stories, Reels, or IGTV, you'll see "Paid Partnership with [brand]" underneath their username.
Paid partnerships are an important feature because they help you disclose your business relationship with a brand (or vice versa). Sharing that you are in a partnership is required when posting branded content on Instagram to comply with regulatory bodies like the Federal Trade Commission (FTC).
This guide will help you understand the benefits of paid partnerships, how to set them up, and show examples of paid partnerships in action.
The benefits of a paid partnership on Instagram
You might be thinking to yourself, "Why should I use the paid partnership label when I can just say the post is sponsored in the description?" That's true, but using the paid partnership label has a few important benefits you'll miss out on if you only mention the post is sponsored.
Better business relationship management: With Partner Approvals, businesses have the opportunity to approve Instagram influencers' or creators' content before being tagged in branded content posts. This saves time and allows for a smoother experience. Brands will also have access to the post insights for two weeks. This helps brands understand what's working without having to contact the influencer for insights information.
Easier to comply with regulations: Let's face it; it can be easy to forget to mention that "an exchange of value" happened that influenced the creation of a post. That, or you (accidentally) don't make it clear enough that you were compensated—like only mentioning it in your hashtags, for example. Having the paid partnership label helps make it super easy to stick to the rules.

Creates more opportunities: One of the less obvious benefits is that using the paid partnership tag can also help create more business opportunities. When brands see an influencer creating branded content, they'll know the influencer is already open to working with businesses. This makes it more likely a brand will feel comfortable approaching them.
These benefits make using the paid partnership tag a more appealing choice than disclosing the information in the post or hashtags alone. What's more, it's easy to set up (which you'll see shortly). But first, you're probably wondering what kind of money is involved.
How much do creators make through paid partnerships on Instagram?
Several factors determine how much money creators can make from paid partnerships, including:
Number of followers
Engagement rates
The type of industry (more niche can demand higher rates)
Whether creators charge a fixed rate, work from affiliate links, or a mix of both
As a result, there's no single answer to this question. That being said, Influence.co has a handy database of influencer rates that you can use to figure out how much you should be charging (or paying) based on the factors mentioned above.
For example, most creators in their database with 25K-50K followers charge between $101-150 USD per post:
On the other hand, influencers with more than 500K followers mostly charge more than $1000 USD per post:
These rates don't include money creators can make from affiliate marketing, as opposed to charging outright for branded content ads.
How paid partnerships on Instagram work
As promised, in this section we're going to give you a tutorial on how paid partnerships work for both creators and businesses. First, let's start with the creator's side.
For creators
Note that this tutorial demonstrates the setup using a Creator account instead of a business account, so the look of the settings may vary.
Before you even think about creating a post, you'll need to enable the settings for branded content. Head over to your Creator settings and go down to branded content to turn on Branded content tools. Once you do, you'll see a screen like this:
Once you've enabled the tools, you'll be able to see the paid partnership label in the settings. At this point, if you've already confirmed a partnership, you can request approval from brand partners in the same Branded content settings:
For now, go ahead and create your post. Before you publish the post, click Advanced settings:
In the Advanced settings, you'll find the option to Add paid partnership label at the bottom:
After clicking the toggle, the option Add brand partners will appear. Click on the new option and you'll be able to search for the brand you're promoting in the search bar:
Once you find the brand, you'll be able to add it using the blue Add button next to its name. If you aren't already an approved partner with the brand (and it requires approvals), you'll see a box asking you to request approval:
You'll still be able to use the paid partnership label shown above, but the brand's name won't appear until it approves you as a partner. All you'll need to do from here is publish the post as you normally would!
The process is slightly different for Instagram Stories. When you've added a photo to your story and come to the editing screen, you'll see a Branded content tools icon on the left of the Stories toolbar:
From there, you'll be able to add the paid partnership label and follow the same processes as you would for a normal post. When the brand approves your partnership, it will get a notification and access to the content insights.
For businesses
The business side of this process is pretty straightforward, —especially if you enable the Require Approvals setting. To do this, head to your business settings and click through to the Branded Content Approvals section:
From there, you'll be able to toggle the option to require approved partners for branded content. Once you enable this setting, you'll see an option to view Approved Accounts:
Businesses can also use this area to add existing partnerships with influencers, so the creator doesn't have to request approval when creating a post.
While this is a great way to protect your brand, it can be tedious if you run a successful affiliate partner program and have to approve every request from your affiliates. In this case, you might want to leave the setting off and let people tag your business in their branded content.
However, you can easily remove your tag if you come across a branded content post you don't approve of. There are two ways to do this:
On the post itself: If you're on the post already in the Instagram app, you can click the three dots and select the Remove Me From Post option.
Through Facebook Pages/Business manager: Head to the Insights tab in your business manager section and click the Branded Content tab. Find the post you want to remove and select the downwards arrow next to the creator's name. From there, you'll see a Remove button.
The Insights tab in this area is also where you can view the results from approved partners' content creator posts.
Examples of paid partnerships
In our final section, we're going to look at some Instagram feed posts from influencers using the paid partnership feature.
Bobby Berk
Queer Eye design star Bobby Berk's Instagram account is a perfect example of all things social media marketing. While many of his posts aim to drive traffic to his website, he also runs several paid partnership marketing campaigns. Take this post, for example:
In this post, Bobby worked with Velux USA—a sensible choice given Bobby's profession and Instagram content. What makes this post particularly great is it seems like a natural partnership, it doesn't feel forced or inauthentic. There is no hard selling.
The Trash Mask
Next up is the Instagram user The Trash Mask (they don't disclose their name online). The Trash Mask is a makeup artist who specializes in horror and special effects with 43K followers.
They primarily use the account to showcase their makeup skills. However, they also promote their own Etsy store, Amazon affiliate links, Patreon, and other social profiles. The Trash Mask created branded content for a less obvious partnership than Bobby's, but still an effective one:
In this case, they worked with Crook & Marker, an organic, supergrain-based alcoholic beverage brand. What makes this post special is how The Trash Mask was able to take a product seemingly unrelated to their brand and create relevant creative content.
J.P Hanney
Entrepreneur, fashion stylist, and photographer J.P Hanney has 14.4K followers, and his feed primarily focuses on fashion and life as a "silver fox."
Naturally, his paid partnerships are with fashion brands—such as in this post:
In the case pictured above, John worked with DKNY, a New York-based fashion brand founded by designer Donna Karan. Like Bobby's partnership with Velux, John's relationship with DKNY is logical, given the nature of his content. In this post, John has also opted for the subtle route: His caption includes a quote and a simple shoutout to DKNY.
Aishwarya Arora
Aishwarya Arora is a fashion, makeup, and lifestyle micro-influencer hailing from New Delhi with just over 2K followers.
In contrast to the other accounts in this list, Aishwarya's focuses on paid partnerships with several brands in her favored categories mentioned above. For example:
In this post, Aishwarya worked with Ktein Cosmetics, a plant-based hair care company based in India. The caption in this specific post would be considered a "hard sell," as it has a full call to action at the bottom encouraging her followers to buy the product.
Aishwarya proves that even with a relatively small number of followers, you can work with brands in paid partnerships. She does so with several brands with great success.
Grow your Instagram following to new levels
Entering into paid partnerships with brands on Instagram is a great way for creators to show other companies they're comfortable with influencer marketing and advertising regulation. It also shows they are willing to do so with transparency, so businesses will get to see the metrics.
But how do you become a content creator for Instagram with enough followers to get attention from bigger brands? You'll need to keep growing your following. With the help of Instagram Automation by ManyChat, you can create chatbot flows and automatic replies that save you time and boost your engagement.
Build your brand online with ManyChat + Instagram. Start free today.
O conteúdo deste blog foi preparado de forma independente e destina-se apenas a fins informativos. As opiniões expressas são de responsabilidade do autor e não refletem necessariamente a posição do ManyChat ou de qualquer outra parte. Os resultados individuais podem variar.