11 Instagram Story Game Ideas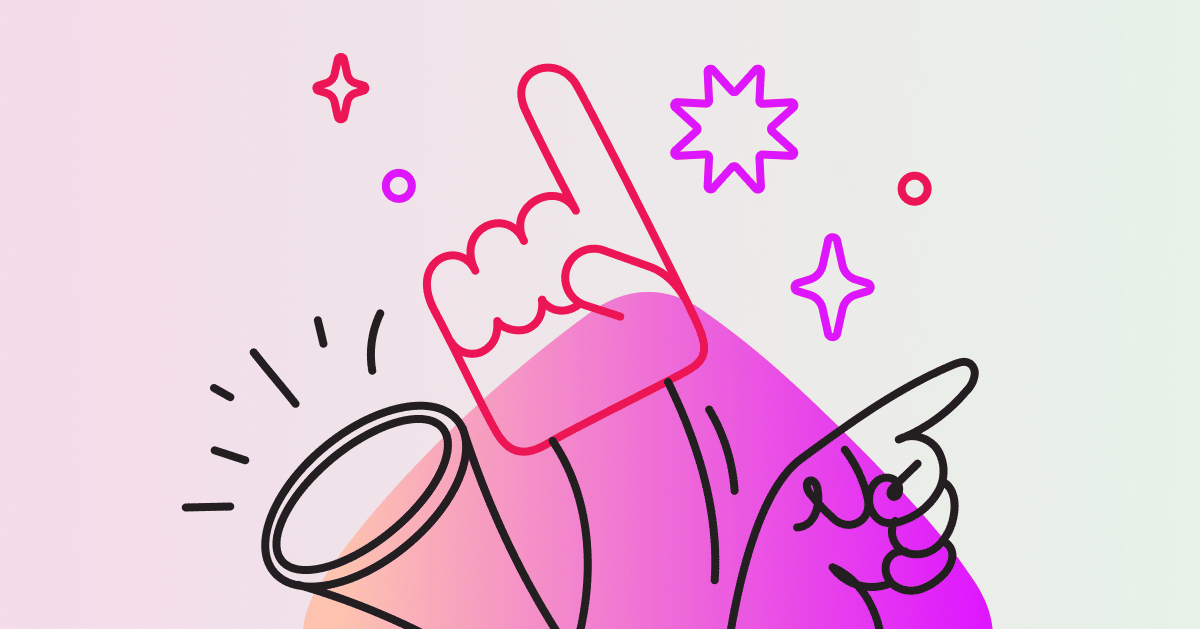 Engagement is Instagram's currency. The more you engagement you generate, the higher the chances that people will see your content and ultimately discover your brand.
But here's the hard part: How do you initiate more engagement on Instagram if users are being pulled in a million different directions? Enter Instagram Story game ideas.
If you didn't know they were a thing, you're not alone. With Story game ideas, you can get your audience to engage and interact with your content more often. A good game can be irresistible. Even better news: you can leverage them to boost long-term engagement.
To help, here are 11 Instagram Story game ideas to step up your game (pun intended).
11 Instagram Story game ideas
1.This or that

How it works: Use Instagram's poll sticker to ask your audience what they'd prefer when presented with two choices. The fun part is coming up with questions that make users think and want to tap on their preferred answer. Make sure you include images for each choice.
Pro tip: Spend some time brainstorming hard choices with reasonably comparable options so your audience can think about their preferences and participate. Start a spreadsheet and fill it out at the beginning of each month so you'll have a list to choose from and won't end up scrambling for content.
Best for brands in these niches:
Food
Fashion
Home decor
Makeup
Design
2. Would you rather
How it works: "Would you rather" works similarly to "This or that," except this game focuses more on asking questions than asking your audience to make a quick choice between two things. To play "Would you rather," come up with two scenarios that might be challenging to choose from, then post them in your Instagram Story along with the poll sticker.
Pro tip: This game not only helps with engagement, but can also give you insight into how your audience thinks and what they prefer. Spend some time brainstorming questions that are relevant to your brand offering; for example, you might ask questions about product feature preferences, wants, and needs.
Best for brands in these niches:
Marketing
Business
Physical products
Apparel
Gaming
3. Quizzes

How it works: Use Instagram's quiz sticker to query your audience about their preferences. The quiz sticker lets you create multiple-choice options and you can swipe up after you've posted it to get your quiz stats.
Pro tip: Be careful not to make your quizzes too long or you run the risk of losing your audience's interest. Make the quiz quick and engaging (five to ten questions, max).
Best for brands in these niches:
4. Yay or Nay

How it works: Use the poll sticker to find out how your audience feels about a choice you put in your stories. For example, post a color palette and ask your audience "yay" or "nay." They they can use the slider to communicate how much they like it.
Pro tip: "Yay or Nay" works well when you create a sequence of questions because users will want to keep participating. Take advantage of this by creating a series of choices to keep your audience engaged. (Anywhere from five to eight different questions can work here.)
Best for brands in these niches:
Fashion
Beauty
Hospitality
Food
Advertising/marketing
Finance
Music
Indoor plants
Design
5. Know your audience challenges

How it works: How well do you know your audience? Find out by asking them questions about their goals, life, likes and dislikes, or even opinions about your industry. Encourage them to repost or DM you their answers.
Pro tip: Be sure to include plenty of graphics, colors, and images so your questions don't fall flat. Use gifs to make your stories more dynamic.
Best for brands in these niches:
Apparel
Art and writing
Personal care
Food
Beauty
Fitness
Finance
Music
6. Tap to see results
How it works: To play "Tap to," simply upload two images that show a before and after transformation. For example, take an image of a disorganized desk and add a caption that says "Tap to organize." Once your audience taps, the next Story should be the image of your organized desk. Easy, right?
Pro tip: Tailor your "Tap to" Story to your industry. If you work as a professional organizer, create "Tap to" games displaying before and after photographs of your results. It's a great way to show prospective customers what to expect if they hire you.
Best for brands in these niches:
Service industry
Food
Apparel and fashion
Design
7. Mood slider
How it works: Let the audience use the slider sticker to tell you their mood or how they would rate something. Don't be afraid to ask for candid opinions.
Pro tip: Get detailed with your mood questions so your audience can better relate. For example, you could ask them what their mood has been throughout the week or to name specific moods.
Best for brands in these niches:
Mental health
Personal care
Stationery
Art and writing
Design
8. Spot it
How it works: If you've ever played "I spy" then you already know how to play "Spot it." Simply take a busy image with several objects in it, add your product somewhere in the image, post it to your Story, and ask your audience to send you a DM identifying where the item is on the image.
Pro tip: The more challenging you can make this game, the harder your audience will search to find your item. So make sure to include plenty of objects in your images!
Best for brands in these niches:
Art and writing
Personal care
Jewelry
Home decor
Beauty
Pets
9. Three truths one lie
How it works: Post three truths and one lie about your business (or yourself) and ask your audience to DM you with the right guess.
Pro tip: This works well for personal brands as a way for your followers to get to know you a bit better. Though if modified, it can also work just as well for brands without a spokesperson.
Best for brands in these niches:
Public figures
Beauty
Personal care
Home decor
Education
Art and writing
10. Today I will…

How it works: Post an ad-lib graphic with five positive statements that encourage your audience to fill in the blanks, repost, and tag you in their own Stories. A variation of the game is to share a list and ask your audience to create their own and tag you.
Pro tip: Design a few graphics each month that you can pull from at a moment's notice. Add questions that inspire reflection, gratefulness, and even your product where appropriate.
Best for brands in these niches:
Public figures
Fitness
Beauty
Personal care
Education
Art and writing
11. The first three words describe

How it works: Challenge your audience to find the first three words in a crossword image, then tell them those words describe something about them. The content revealed in the crossword puzzle can be things like their superhero name, what they're really wanting, or even what their week will look like. Ask your audience to post their results and tag you.
Pro tip: Get creative with the combinations here. The better your combinations, the more fun your game will be (which can lead to more reposts and tags).
Best for brands in these niches:
Comedy
TV
Fitness
Beauty
Media
Food
Make engagement fun with Instagram Story games
Hopefully, this list has inspired you to create your own Instagram Story game ideas as a fun way to grow your audience and increase engagement. Once you unlock the power of Instagram Story games with the help of the built-in Story stickers, the sky is the limit with the games you can come up with.
Learn how to grow your business and build an engaged audience on Instagram with our library of Instagram marketing guides.
Grow your Instagram following and make sales with Instagram Automation by ManyChat. Start free today.
O conteúdo deste blog foi preparado de forma independente e destina-se apenas a fins informativos. As opiniões expressas são de responsabilidade do autor e não refletem necessariamente a posição do ManyChat ou de qualquer outra parte. Os resultados individuais podem variar.