How to Improve Your Checkout Page to Boost Conversions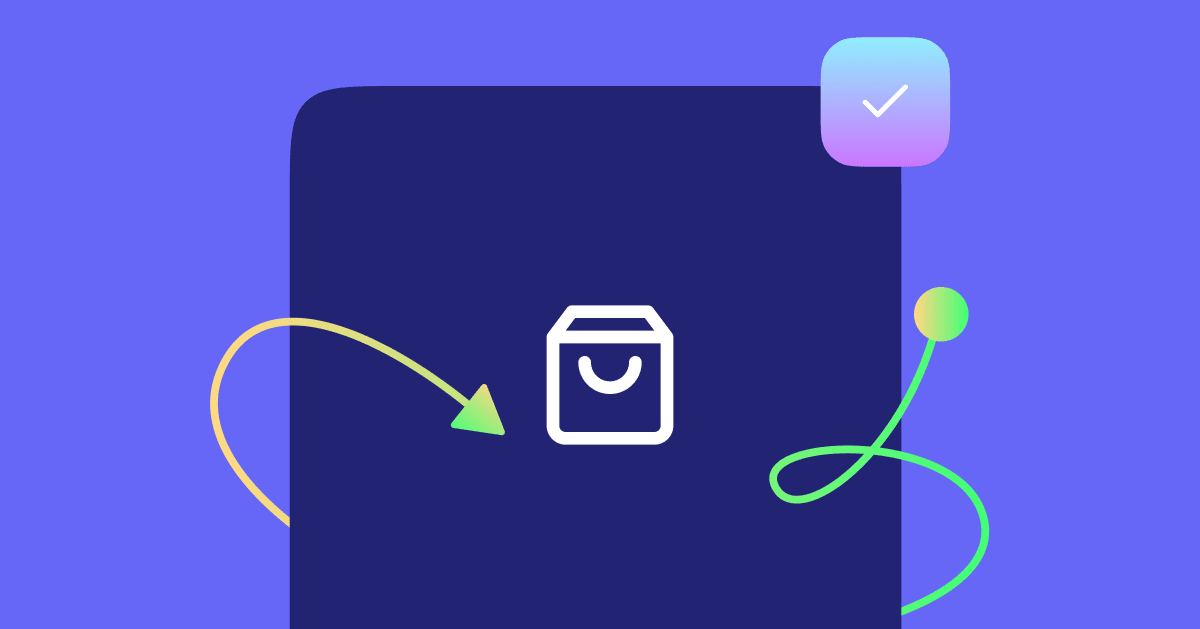 Shopping cart abandonment is a significant issue for eCommerce merchants. The average cart abandonment rate is around 70%. And that's money you probably want to recover.
Abandoned carts cost eCommerce merchants billions of dollars in lost sales every year. If merchants optimize their checkout pages, they can potentially recover up to 25% of lost sales. Recovering even a few abandoned carts can result in considerable revenue gains.
To grow your eCommerce store, you need an optimized checkout page design. It's challenging to know how to begin optimizing a checkout page in the first place. There's lots of advice available for optimizing a checkout page – often with conflicting recommendations.
What is a checkout page?
A checkout page is a page related to payment and shipping/billing details on an ecommerce store. Checkout pages allow customers to enter payment details and complete their orders. A customer's billing, shipping details, shipping method, and payment method are all collected and submitted to complete the order during the checkout process.
Why you should keep optimizing your checkout page
Your checkout page's design should never be set in stone. You should constantly be testing it and looking for optimization opportunities. You should focus on making it faster, more efficient, and frictionless to make the checkout process as smooth as possible for customers. A high-performing checkout page improves the buying experience for online customers – especially on mobile devices.
Why does checkout abandonment occur?
Checkout abandonment happens when a customer doesn't complete the checkout process. Unlike cart abandonment, checkout abandonment only counts when a customer initiates the checkout in the first place. Make use of customer surveys to understand why they're abandoning during checkout.
On average, 70% of checkouts are abandoned. Here are the most common reasons why customers abandon checkout:
Customers don't like surprises. If you're going to charge extra fees for orders based on the types of products you sell or delivery fees, you need to be upfront about the fees before the checkout process begins.
No guest checkout
Many customers are wary of creating accounts because they have so many emails and notifications that creating another account can be cumbersome. It's better to offer a guest checkout option so customers can efficiently complete their purchase.
Complicated checkout process
Customers want a fast checkout process when purchasing online. A complex checkout process that takes customers to multiple pages forces them to re-enter their information numerous times and forces them to create an account can lead to them abandoning the checkout altogether.
Lack of shipping options and payment methods
Today, most customers want fast shipping options and are willing to pay extra to get an Amazon Prime level of delivery speeds. If you don't offer multiple shipping options to suit their needs, they could decide to purchase elsewhere.
It's the same with payment methods. Credits cards are the go-to for customers, but with options like PayPal, Apple Pay, and Buy Now Pay Later picking up steam, customers want the opportunity to make the purchase based on their preferred payment method.
Best practices for checkout pages
There's no one-size-fits-all set of best practices to improve your checkout page. Your products and brand are unique, so what works best for Nike might not work best for you. In general, here are some best practices to keep in mind when creating your checkout page.
Offer guest checkout
Never force customers to create an account or register before completing checkout. This creates an added step during the checkout process, slows customers down, and makes them hesitant to proceed. Always offer a guest checkout option.
Provide multiple payment methods
Don't limit customers to only paying with Visa or Mastercard. There are multiple digital payment methods available, and you should offer a diverse range of payment options to help customers make a purchase. Credit cards, digital wallets, buy now pay later solutions, Bitcoin, and other digital payment methods are all worth considering for your brand.
Consider the mobile user experience (UX)
More and more customers are making purchases from their mobile devices. When optimizing your checkout, you need to prioritize mobile-friendly design to make the checkout easy for these users.
Display social proof and reviews
Reviews can go a long way in instilling trust in your brand. During the checkout process, display some of your top reviews to help customers affirm why they should finish the checkout, so they're more excited to complete the sale.
Refine and simplify
A simple checkout process is appealing to customers. Continuously refine the checkout process by removing any unnecessary steps and form fields.
Limit distractions
A checkout process should have limited distractions. An extra menu button here or there could lead to customers clicking away during the checkout process. Get rid of distractions throughout the process that might pull the customer away from checkout. Consider removing menu options and any other unneeded buttons to keep customers focused on following through to the end of your checkout process.
Use one-page checkout
It can't get any simpler than offering one page to complete the checkout process, right? In general, one-page checkouts reduce checkout abandonment by having fewer steps, being easier to follow through, and taking less time to complete.
Offer live chat throughout the checkout process
Once you've identified where customers are falling off during the checkout process, you can offer live chat solutions to help them complete the sale. This lets you get ahead of these issues as they arise and keep your customers on track to buy. One way to trigger support is to create a chatbot on user inactivity to assist the customer.
Assess exit-intent
Collect feedback from customers that abandon checkout to get an idea of why they leave and develop strategies for improvement. Use exit-intent popups, follow-up emails, and other methods to get feedback from customers on why they abandoned checkout. From this, you can learn where to add customer support, what design changes to make, and how to adjust form fields to optimize checkout.
Enable the checkout progress or cart contents to be saved
Give customers an option to save the progress of their checkout or their item list for a future purchase if they abandon the checkout. When possible, set up an auto-save feature to automatically save cart contents when customers abandon the checkout. This helps recover abandoned payments, as customers can quickly resume where they left off.
Follow up with recovery efforts
Some checkout page best practices extend beyond the checkout itself. Recovering abandoned checkouts after customers have left will help you recapture lost revenue and reduce the impact your checkout abandonment rate has on your bottom line. Send recovery emails that remind customers of the value they are missing, allow customers to easily continue from where they left off and enticing them to come back and complete their purchase.
Always be testing
Your checkout isn't not a one-and-done setup and will require consistent work to adjust and improve it. Your checkout needs to stay up-to-date, and you'll want to regularly check best practices and use those strategies to make the best checkout for your customers. Test changes and campaigns, measure results, make adjustments and repeat the process. Continue doing this regularly, creating a review and advancement cycle, steadily making your checkout better for your customers.
Conclusion
Once you've optimized the checkout process, you should notice a considerable increase in sales volume. Remember to constantly be testing the checkout page to improve conversion rates and increase your sales continuously.
Automate & Combine Facebook Messenger and SMS to Grow Your Business with ManyChat.
O conteúdo deste blog foi preparado de forma independente e destina-se apenas a fins informativos. As opiniões expressas são de responsabilidade do autor e não refletem necessariamente a posição do ManyChat ou de qualquer outra parte. Os resultados individuais podem variar.