How to Use Facebook Lead Ads to Grow Your Business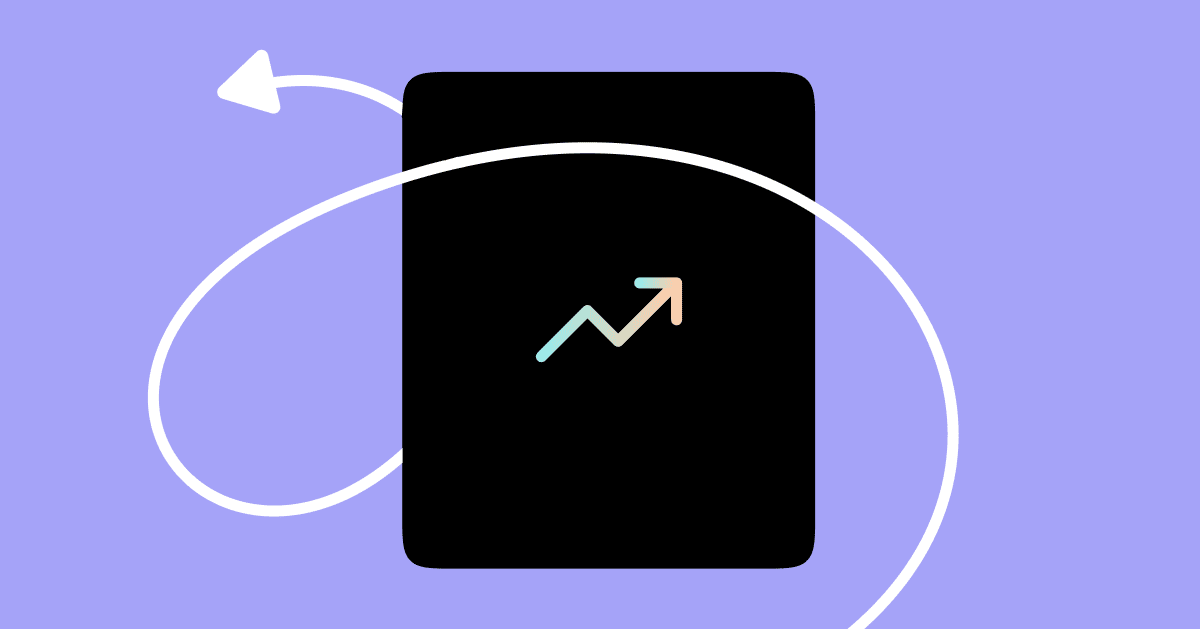 Facebook lead ads are the fastest way to generate leads for your business.
They're the best way to qualify leads, provide great customer experience, and target specific customer segments. Just set them up once, and they'll continually find new customers for your company.
Even better: You can easily run Facebook lead ads from Ads Manager. Start qualifying more leads—faster than before and at a lower cost—today.
If you're unsure what Facebook leads are, don't sweat it. We've got you covered with this beginner's guide. We'll walk you through what they are, how to set them up, and how to get the most from your Facebook advertising efforts.
What are lead ads on Facebook?
Lead ads are paid ads you can use to collect information from leads without forcing them to leave Facebook or Instagram. When users click on your ad, they move to a mobile-friendly landing page called an "Instant Form."
Whether you're in real estate, retail, consulting, or virtually any other occupation, you can customize Instant Forms with questions to qualify leads and bring higher-intent prospects into your business.
Facebook has two main options for lead ads: More volume and Higher intent.
More volume
More volume is the pre-selected default option when you go to create a lead ad campaign. This form is more straightforward and pre-filled with customer information like their email, address, and phone number, and is quick to submit, making for a great user experience.
Use this option if you want to add people to your email list, pre-register attendees for a webinar/conference, or get them to download an ebook/white paper.
Higher intent
Select this option to target people who've already expressed interest in your business.
It has three distinct features:
Additional text to inform users the business will follow up with them about their submission
An extra review screen for customers to confirm their details
A slide-to-submit button
You'll want to use this option for booking consultations or sales calls, property viewings, or hiring contractors.
Why use Facebook lead ads?
Here are several key reasons you should be using Facebook lead ads:
They are mobile-first. Almost 50% of web page views worldwide are on mobile screens. With Instant Forms, you can pre-populate forms and make it easy for customers to enter their information on smaller screens.
You'll reduce dropoffs. How many times have you begun filling out a form online but stopped because it was overwhelming? Pre-filled forms can make forms less intimidating and help you increase your conversion rate.
They help you acquire more qualified leads. Asking customers qualifying questions they can easily answer helps you find better prospects for your business. Pair lead ads with Facebook Custom Audiences to improve targeting and find higher quality prospects.
You can integrate them with your CRM. It's easy to set up a Facebook lead ads integration with your CRM to store and manage lead data.
These ads can also appear in several places across the Facebook ecosystem, including the Facebook Newsfeed, Stories, Instant Articles, in-stream videos, Marketplace, as well as on Instagram Stories and Feeds.
There are plenty of case studies that showcase a lead ad's ability to fire up prospects for sales and conversions, but we'll highlight a few here:
Momentum ran a leads ad campaign that resulted in 2.4x more annual leads compared to the previous year. The South African company also managed to lower their cost per lead by 21% using a three-phase approach of "inspiration, consideration, and conversion."
My English School, an Italian language school chain, ran a campaign to generate student inquiries and registrations. They snagged 2x more leads than they received the previous year, earned an 8.5% conversion rate on registrations, and enjoyed a 58% decrease in costs.
Volkswagen Europe wanted to raise awareness and purchase intent for its new All-Electric ID.3 car range. The auto company managed to secure 40,000 newsletter subscribers before launch, a 13-point lift in campaign awareness, a 5.4-point lift in purchase intent, and an 8.9-point lift in ad recall (all in Italy), and scored a 13-point lift in ad recall in France.
Run Facebook ads with ManyChat to engage customers and sell more online.
How to create Facebook lead ads
Follow these steps to create a Facebook lead ad:
Creating the Form
Before creating the Facebook ad, you'll need to open your business's Facebook Page and head over to the Publishing Tools option, where you'll find the Forms Library.
After clicking Forms Library, you'll be sent to Facebook's Business Suite, which you can bookmark to skip the previous steps in the future. If you click somewhere else in the Business Suite by accident, you can get back to the Forms space by hitting More Tools on the left and heading to Instant Forms.
Once you're on the Instant Forms page, you'll see the blue button to create a new Facebook form or duplicate an existing one. Click Next and name your new lead form.
Immediately after, you'll be asked whether you want the form to be "More volume" or "Higher intent." Choose the one that meets your business needs and matches the examples we looked at earlier.
Now we get to the fun part! The intro box will prompt you to set the lead ad background, for which you can either upload a new image or use one from your ad.
Next, create a headline and a greeting. Pay special attention to your introduction; first impressions carry a lot of weight. Briefly explain your brand, your product, or service.
After your introduction, you can add up to 15 questions (just try not to overwhelm potential customers).
The privacy box will request a link to your company's privacy policy, and you can also add a custom disclaimer (which doesn't have a character limit, in case you were wondering).
Side note: If you selected the "Higher intent" option earlier, you'll also get a chance to see how the review screen looks, but if you chose "More volume," you won't get a review screen.
The completion box, or thank you screen, is your post-form follow-up section. Here you can write your successful submission copy and, crucially, add a call-to-action (CTA) button. Choose from "View Website," "Download," or "Call Business."
Once you've gone through all those steps and are satisfied with the form preview on the right, click Publish. Just like that, your lead ad form is ready.
Creating the lead ad
After you've finished creating your Instant Form, you'll see a button to "Boost" the form. Click it, and it'll take you to the ad creative area, which you may be a little more familiar with.
Here you'll be able to set up the lead ad itself. Bear in mind that if you chose to use an ad image in your form, this is where you'll set that image.
The ad creative area is also where you'll write your ad copy, select the target audience for the ad, set your campaign's duration, and determine your budget. If you're struggling with your messaging, check out our guide on writing Facebook ad copy.
Once you finish setting everything up, hit Promote to run the ad across Facebook and Instagram.
Facebook lead ad specs
As you may have guessed, you can use still images or videos as well as the Instant Form for lead ad content. Facebook provides specific design recommendations regarding file types, size, and character limits:
Design:
Single Image type: JPG or PNG
Video type: MP4 or MOV
Aspect Ratio: 1:1 for photos and 4:5 for videos on Facebook, or 1.91:1 for landscape images on Instagram
Resolution: 1080 x 1080 minimum
Recommended video length: 15 seconds
Text:
Primary ad text: 125 characters
Headline text: 30 characters
Description text (for images): 30 characters
Technical:
Video file size maximum: 4GB
Image file size maximum: 30MB
Privacy Page URL required
Tips and recommendations for running successful Facebook lead ads
So you've got your ad ready to go—nice work! But don't dust off your hands just yet. There are plenty of ways you can optimize your campaign to get the best possible results. Here are a few quick tips to help you hit the ground running.
Be realistic about your budget. You might feel a surge of excitement if you go all in with the global option (the potential to reach thousands of leads is thrilling!), but are you and your business sales team equipped to handle those incoming inquiries? Stay smart about your budget and use the optimization section in your Ads Manager to guide your selections.

Use Lookalike Audiences. If you already have an audience of existing customers, it's a time-tested method to create an audience for your ad based on your existing customers' demographics instead of the potential customers who have submitted a form.

Look for retargeting opportunities. People will still exit your lead ad without finishing even if you have the best copy in the world. When that happens, set up an Engagement Custom Audience that will allow you to target those who've already interacted with your ad.

Limit the amount of typing required. There is a direct correlation between the number of questions requiring typed answers and customer dropoff rates. More typing = more dropoffs. Try using multiple-choice questions or pre-filled fields to get more high-quality leads and minimize the abandonment rate.
Do A/B testing for forms and ads. It's quite rare to get an ad "right" the first time. Even if you achieve excellent completion rates right out of the gate, you should consider running slightly different ads to optimize completion rates, cost per lead, and cost per conversion.
Drive more conversions with lead ads on Facebook
Facebook lead ads can be a great lead generation tactic for finding new customers. They're simple, mobile-optimized, and you can use them in many different scenarios to help you achieve your goals.
While lead generation ads are a reasonable option for eCommerce, they're even more valuable for service-based businesses or those selling high-value items that require trials (or test drives).
As one last step after you've set up your lead ad and are ready to take in more leads, don't forget to set up Facebook conversion tracking pixels so you can measure your progress and celebrate your wins.
Connect with shoppers and grow your business on Facebook with ManyChat's marketing automation. Start free today.
O conteúdo deste blog foi preparado de forma independente e destina-se apenas a fins informativos. As opiniões expressas são de responsabilidade do autor e não refletem necessariamente a posição do ManyChat ou de qualquer outra parte. Os resultados individuais podem variar.