Customer Retention: How to Grow Your Business by Selling More to Current Customers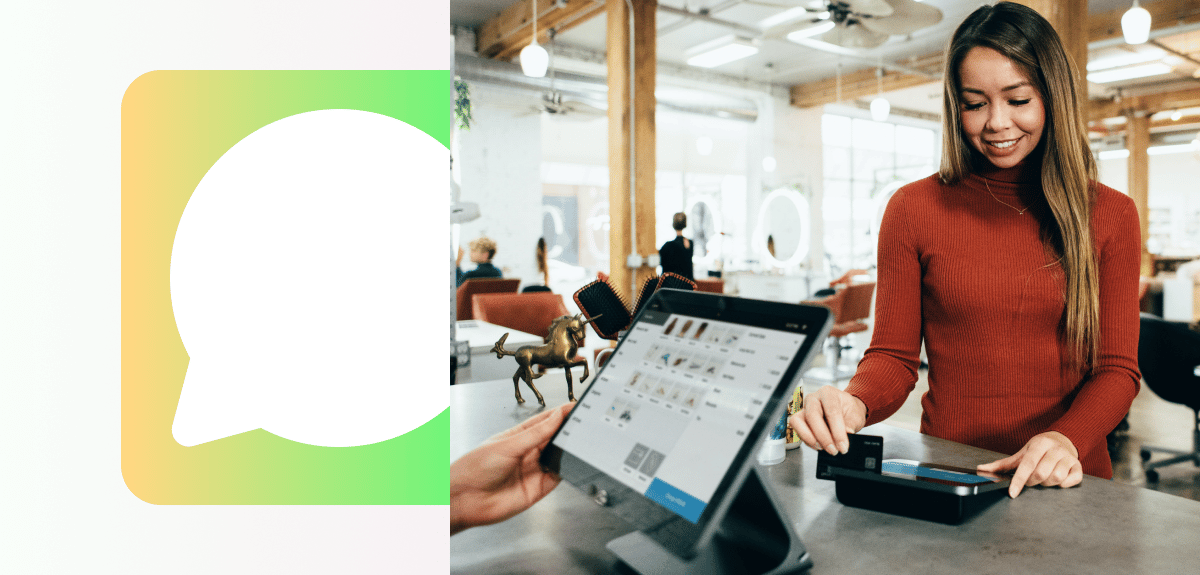 Customers are priceless.
No, really! They are.
Besides the obvious fact that customers create the momentum that keeps a business floating or in existence at all, there is the substance that repeats customers bring. A business can thrive with what seems to be a "small" client base. It is common knowledge in the business world that it costs more to win new customers than it does to retain existing ones.
Does the idea of customer retention sound good, but also impossible? How does a business generate more sales upon an existing customer base? If you and your team have been collectively holding your breath on where to start, you can now relax. Learn how to grow your business and sell more to current customers with this customer retention guide. 
How to Grow Your Business by Selling More to Current Customers
Engage Current Customers
There is a very small window of time between a customer purchasing from a business a couple of times and then moving on to the next best thing. It can seem impossible to catch a customer before that transition period hits. Generate a report of current loyal customers and prioritize reaching them. Get your marketing team together and pitch creative ideas on how to engage current customers. Here are four highly effective ways to get current customers engaged with your brand.
Create a brilliant email sequence. Sequences provide the perfect opportunity to make your brand voice shine. Show your customers how much you appreciate them and keep the positive vibes going!
Offer something meaningful. Consider having a blog on your eCommerce site for customers to access purchases. Make the blog centered around your niche and keep the posts relevant and consistent. Host giveaways on the blog for more interaction.
Improve your social media presence. Social media should be an extension of a business's customer service department in a sense. Exclusively using social media to post products becomes redundant for current customers. Prioritize those customers by accommodating them in your social media strategy. Show different uses for your product, highlight customer stories, and host giveaways. Have a team member do an Instagram takeover each week. There are so many ways to engage existing customers on social media.
Offer a tangible resource. Ebooks and free downloads are en vogue and they don't require a lot of resources to create. Think of something that you can offer current customers that fit well with your business. Perhaps you can offer a free spring cleaning checklist, holiday shopping guide, or travel tips for current customers. You can always house these downloads in a password protected tab on your site exclusively for existing customers.
Personalize the Experience
"Dear valued customer" isn't the worst way to address an email, but there are better options. Ideally, any correspondence you have with your current customers will use their first name. This can be done in any email sequence that is created. Chatbots also have the capability to deliver a personalized experience for customers.
Ahem, we at ManyChat know a thing or two about that and would love to help your customers know how much you appreciate them. Navigate to your ManyChat dashboard and set up chatbots to employ on your social media page. Not only do they act as a customer service rep for your brand, but they also can direct page visitors to your eCommerce site pages to help nurture conversions. Just be sure that your messages are warm, personalized, and conversational.
Where were we? Yes! One key client relationship management practice that can make a huge difference is personalizing your efforts. We can all agree that we are more likely to purchase from a company when we feel valued than when we felt overlooked or pressured to purchase a product. Other ways that you can prioritize personalization are:
Including a note or other personalized touch in their shipment
Tagging customers when they comment on your social media posts
Thank customers publically for helpful suggestions that they make regarding products, packaging, shipping, etc.
Set your eCommerce store to make suggestions on products to customers at checkout.
Are there other ways that you can think of to personalize your customers' experience?
Loyalty and Referral Programs
We are creatures that truly love incentives. Loyalty programs are popular and there isn't a shortage of ideas on ones that your business could implement.
Before you jump into creating a program, be sure to assess the costs closely with your team. What may seem like a small discount for customers can add up quickly. Be sure to factor in the logistics of starting a loyalty program (shipping costs, employee power to cover the customer service aspect of the program, software needed to track points and rewards, etc.).
Current customers want an incentive to keep buying your product. They may love the product, but feel that they cannot afford to commit to your brand long term. This is where a referral program is a great match for both the business and the current customer.
In a referral program, the customer benefits because they get a discount on your product for simply following a few rules. Additional points or discounts are earned for the referrals they make that end up making a purchase. Many referral programs offer exclusive free products or giveaways for those customers that are enrolled as a product "ambassador".
Offering incentives via SMS is a great way to incentivize referrals. In your ManyChat dashboard, you can grow your SMS subscriber list by letting visitors know they'll have access to special promos, offers, and more. You'll then be able to broadcast SMS messages to various customer segments, which is a great opportunity to run a "bring a friend, get 50% off" type campaign. It's a great way to nurture your existing customers, and create new ones! Just be sure to use SMS messaging sparingly.
The business makes an amazing win with a referral program. They a) keep a current customer, b) gain sales both from the ambassador and newly referred customers, c) get free advertising by requiring the product ambassador to post to social media x-amount of times a month, and d) gain a wider pool of people that are then interested in enrolling in the ambassador program themselves!
Assess Customers Needs
Current customers aren't always going to speak up both when they're satisfied and unsatisfied with the care they are getting from your business. This doesn't just reach to customer service regarding their purchases. Customers can have fantastic ideas on ways you can improve your business! Sometimes, business owners are too close to the daily operations that they cannot see areas that pose potential.
It is guaranteed that if you create a culture in your business where you welcome customer's creativity and input then you will retain those that have the desire to share. Customers want to be heard both when they need a problem solved and when they want to help.
Where on earth are those customers? I want to know them!
You already have them. They are your current repeat customers. Now, it is just a matter of enabling them to share their opinions.
Realize that customer retention requires you to create a culture of transparency in your business.
There are a few ways that you can get your customers to share:
Include a short survey at the end of every customer service interaction that rates their overall satisfaction with your business, not just the customer service rep.
Host Q&A sessions on Instagram or Facebook live.
Email your current customers a survey bi-monthly.
Create an incentive around surveys to increase participation.
The list can go on, of course!
Key Takeaways
Creating a strategy for customer retention is one area of business that truly cannot be put on the back burner. Your business can grow impressively over the months following the implementation of a great strategy. It's important that current customers know that they are appreciated. Personalize their experience and ensure that they have an opportunity to engage with a real person in your business. Spicing up social media can help spike engagement and sales. Current customers will be able to share posts and dig deeper with your brand voice.
Consider a fresh take on a customer loyalty program. A referral program is a great way to generate sales from existing customers and bring in new customers at the same time! The rule of thumb when you're assessing your customer service retention plan is to think like a customer. Don't implement an ambassador program that expects too much, say you'll offer downloads and never follow through, or not interact with customers on recent social media posts.
You have just learned the next best steps in growing your business with customers that already exist!
O conteúdo deste blog foi preparado de forma independente e destina-se apenas a fins informativos. As opiniões expressas são de responsabilidade do autor e não refletem necessariamente a posição do ManyChat ou de qualquer outra parte. Os resultados individuais podem variar.