How to Set Up Curbside Pickup with ManyChat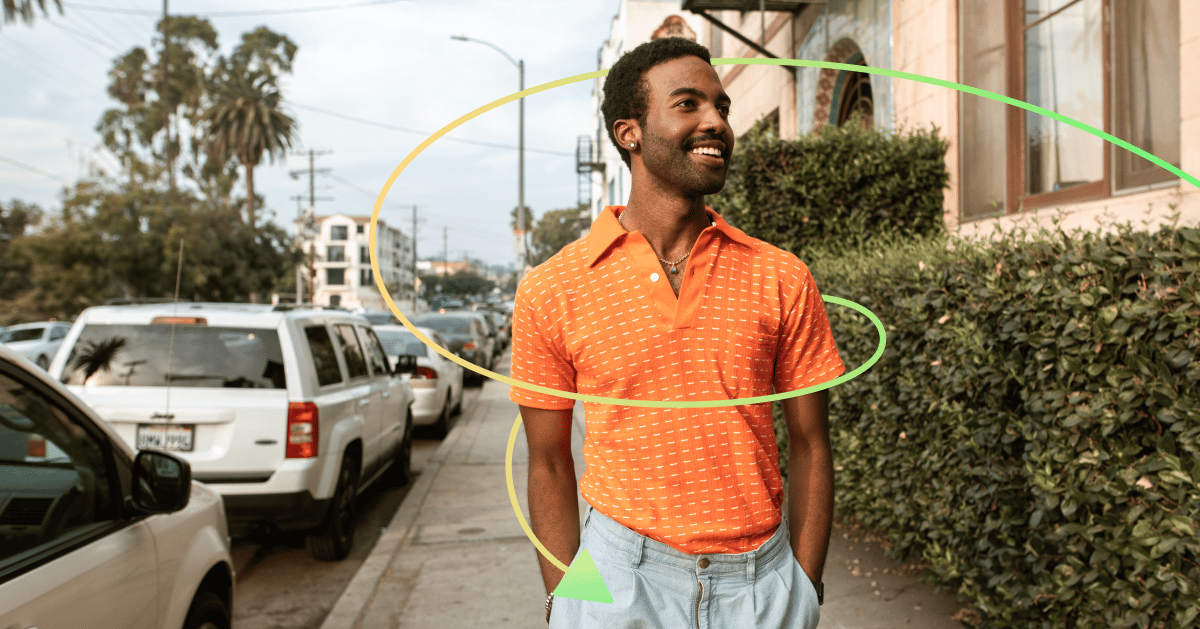 According to the latest research from Adobe Analytics, the COVID-19 pandemic drove a 208% increase in curbside pickup.
Start planning now if you want a piece of this massive pie. When done well, curbside pickup can transform your retail business into a money-making machine this holiday season.
Not sure where to start? Here's everything you need to know about using ManyChat to enhance your curbside pickup experience.
How does curbside pickup work?
Curbside pickup works by allowing customers to buy from your online store, then pick up their items at your brick-and-mortar location (or "curb") without leaving their car. It's an alternative to the "order online, pick up in-store" option retail stores like Walmart, Target, and Best Buy have offered for the past several years.
Curbside pickup is a safer option for shoppers who want to minimize time inside stores and reduce the risk of infection. It's also a convenient way for busy people to shop (who wants to waste time parking and going inside a store when they can have an associate come to them?) and can help retain customers even after the pandemic is over.
Finally, curbside pickup eliminates that pesky shipping charge, a major cause of shopping cart abandonment.
Here's what a typical curbside service looks like:
A customer places an order online and pays through your store or Facebook Messenger
You receive the order notification and check if the items are in stock at your brick-and-mortar location
You notify the customer when the order is ready through Messenger, SMS, or email, and provide any extra instructions (such as pickup times or where to park)
Your customer contacts you when they arrive at the store
You bring the order out to their car
And that's it!
How to set up contactless curbside pick up
To create a local pickup option for your business, you'll need two things to start:
An online store (if you don't already have one, here's a guide for how to start an eCommerce store) integrated with ManyChat
A brick-and-mortar location where your customers can pick up their items
ManyChat works seamlessly with leading eCommerce platforms like Shopify, 3dcart, Wix, and more. Just be sure to integrate your store with ManyChat before implementing your curbside pickup strategy.
Provide customers multiple ways to order items online
The more you can engage with your customers, the better. Taking advantage of opportunities to chat with them will enhance their experience and make you more attuned to their needs. Here are some easy-to-implement options to increase customer order options and alert them about your curbside pickup option:
1. Facebook Comments Growth Tool 2.0: If you publish a post on your Facebook page about a holiday promotion, you can attach the Facebook Comments Growth Tool 2.0 to connect with customers in real time. Once they comment on your post, they will automatically receive a message in Messenger. From there, you can answer questions, take their order, offer delivery or curbside pickup, and even accept payments, all without leaving the chat window.
2. Facebook ads: You can run Facebook ads to a local audience and attract people who can walk or drive over to pick up an online purchase curbside. If you choose to run Facebook ads, highlight "contactless pickup" as a selling point that will make people's lives easier during the busy shopping seasons. Build a product catalog inside your Messenger bot and take orders using either PayPal or Stripe.
3. Checkout page: If you're selling non-perishable products (like home decor, jewelry, clothing, etc.), you can give shoppers the option of curbside pickup or delivery on your checkout page. After they place an order, you can let them choose how they'd like to be notified when their items are ready (via email, SMS, or Messenger).
For payment options, depending on the average basket price and your preferences, you could allow them to pay inside Messenger, through your payment gateway, or pay on arrival when they pick up their items.
Lauren Petrullo, Founder of Mongoose Media, recommends incentivizing people to buy inside Messenger instead of through the checkout page on your website. "You could design a pop-up on your website that says, 'Hey, don't want to pay for shipping? Pick up locally and order here' to get customers into Messenger," she explains. "Then they can complete the purchase in-app."
Once you've fulfilled their order and it's ready to be picked up, you can notify the shopper through their preferred channel.
4. QR Code: Another way to snag curbside pickup orders is by using a QR code. If someone walks past your store and wants to see what you have without stepping inside, they can scan a code posted outside your business, which will take them inside a Messenger conversation with you or a sales representative. The customer can choose items from inside Messenger; then you can prepare the order for them and contact them when it's ready.
5. Sponsored messages: You can use automation or Live Chat to send Facebook sponsored messages through Messenger to people who have previously contacted your Page. The audience is warmer than a completely new group of people, which can lead to a lower cost per action and higher return on ad spend.
Once a customer places an order, you'll want to create a confirmation message to let them know you're preparing their order. It can be something as simple as:
Automate the follow-up
Once you receive an order, package up the items and get it ready for pickup. When you're done, contact your customer to alert them that their order is ready to be picked up. It's important to include instructions on how curbside pickup works at this point, which you can send through their preferred communication channel.
You can do this a few different ways:
Send an automated text message or Messenger chat after the customer receives their text confirming their order is ready to be picked up
Include the curbside pickup information in your confirmation email or pickup status email
Relay the information to the customer over the phone if they prefer a phone call over messaging options
Using Smart Delay to send automated pickup messages
Suppose you want to automate the process of alerting a customer when their order is ready. You can use ManyChat's Smart Delay to send messages after a predetermined period of time. Be careful when using the Smart Delay for this specific use case. Because it's automated, you run the risk of notifying a customer too early (before their order is ready) or making them wait longer than they need to.
Here are some common situations: If you're a restaurant, you'll want to set the timer for how long it takes to prepare and package an order—say it takes 45 minutes on average. If you're a retailer, it may take 15 minutes to package up the order. Be aware that your packaging process and timing need to be consistent to use this feature successfully. If you get slammed during a dinner rush or a sale and don't adjust the time delay, using the Smart Delay could result in some customer hiccups.
That said, it is incredibly convenient (and a significant timesaver). Here's how you can set it up:
If the customer chooses Messenger, it's pretty simple. Place a Smart Delay block after the confirmation message, and ManyChat will automatically send the pickup message for you after the designated time period ends.
If you're sending the message through SMS or email, you'll want to acquire an explicit opt-in from the customer. Set a Condition after the Smart Delay to confirm that you have the correct opt-in before sending the automated message.
ManyChat Condition blocks give you a fail-safe option in the event the message doesn't go through. For most orders, you'll still fall within the 24-hour messaging window, so you can always send a backup message through Messenger if the customer doesn't receive the first one.
Also consider including a Google Maps link in your post-purchase follow-up. This will make it easy for customers to find your store, and it's a nice gesture that makes their lives less stressful.
Getting a Google Maps link for your bot
Start by going to Google Maps and typing in your business. In this case, we'll use Rintintin Cafe in Guadalajara, MX.
Click Share, then COPY LINK in the pop-up window.
Back in Flow Builder, go to your message block that offers directions. Click Add Button and name it. Then click Open Website and add the Google Maps link.
Then click Done, and don't forget to publish the flow!
Now when a customer goes to pick up their order, they can get directions right from the existing Messenger chat.
Once the customer arrives at your store, they can notify you via their preferred communication channel to let you know they arrived. Whether they alert you through SMS, Messenger, or email, you can receive the notification and respond through Live Chat in your ManyChat account.
Want to get more customers and increase sales with curbside pickup? Get ManyChat free today.
Bringing the items out to their car
Create a designated space outside your business for curbside pickup to make the process easy for customers. Once they've arrived, place their order in their car trunk. Consider checking a government-issued ID (like a passport, driver's license, military ID, etc.) through the window before you leave the packages in their car.
Since health and safety are top of mind with consumers right now, follow these best practices to maintain good hygiene during the delivery process.
Mark curbside pickup locations with signs and 6-foot distance markers
Have your staff wear gloves when bringing out the goods
Keep masks handy for staff
Clean the curbside pickup area in your store regularly
Send follow-up through SMS/Messenger/email for review or feedback
Don't forget about the post-purchase follow-up! You'll want to get customer feedback to improve your business's curbside pickup experience. Set a Smart Delay to trigger a message asking for feedback an hour after the customer leaves your retail store.
If the review is positive, you can ask them to leave a public review (giving an incentive here is a great idea to get a repeat purchase). If it was negative, you can jump into a conversation right away to find out what went wrong and resolve it.
Tip: Customer reviews are one of the most influential factors affecting purchase decisions. Get more reviews faster with the ManyChat Customer Reviews template.
Tips to enhance your curbside pickup experience
While you may be able to offer a killer curbside pickup experience, that won't do you any good if you aren't closing sales. Likewise, if you're great at generating sales, but your curbside delivery turns people off, they likely won't take advantage of that option again. Therefore, to upgrade your pickup curbside delivery and ramp up your website's conversion rate, we've highlighted a few notable recommendations:
If you don't have an online store, set up a Facebook Shop. It's a mobile-first shopping experience you can use to create an online store on Facebook or Instagram for free. You can choose what products you want to feature, showcase collections, and personalize it with customizable fonts and colors. You can also chat with customers through WhatsApp, Messenger, or Instagram Direct to answer any questions and provide real-time customer support. 
Let customers choose pick up times. Ensure the pickup process is as convenient as possible for customers by allowing them to choose their own pickup date and time. Trilce Jiron, Founder of TBS Marketing, explains, "You can add a message block in Flow Builder with a Custom Field to collect the pickup time, then send it to a Google Sheet where you can track all incoming orders and fulfill accordingly. Your staff (or the future you, if you're the one packaging everything up) will thank you!"
Clearly communicate your return and refund policy. Statista estimates return deliveries will cost businesses $550 billion by the end of 2020, a 75.2% increase from four years earlier. If your return or refund policy is different for curbside pickup, let customers know. Ensuring your policies are clear and easy to find on your website can help generate sales and improve customer loyalty with your store. 
Promote an offer. Advertising a discount or other offer to get more people interested in your store works for all businesses, regardless of industry. If someone accepts the offer but doesn't redeem it, you can easily reach out to them using ManyChat. Set a Smart Delay to send a reminder message 23 hours after someone shows interest; this may encourage them to take advantage of the sale. You can even tie it to curbside pickup if you're trying to promote it as a new alternative for delivery.
Train staff members to put customers first. It's a troubling time for most people right now. Ensure your employees are always friendly, address customers by their name, and follow sanitation guidelines when giving customers their orders. 
Add people to your marketing lists for chat communication. Chat marketing helps you build a relationship with shoppers. It's also a proven way to nurture leads and convert them into repeat customers. Look for places where you can collect a customer's contact information as you plan your bot flows. This way, you can share your story, promote your business, showcase your products, and convert more window-shoppers into customers.  
As you enter the holiday season, remember to stay active on Live Chat to answer questions and provide ongoing support for your customers. You can also download the ManyChat mobile app on Google Play or the App Store to message people from your smartphone.
Ready, set, curbside pickup
It's time to take what you've learned and build a magnificent curbside pickup experience for your store. Every small business needs a curbside pickup strategy that helps them compete with their bigger competitors.
You need to create a strategy that prioritizes a convenient customer experience (but also takes your business's capabilities into account) to start offering this alternative fulfillment option.
Your business will win by employing intelligent marketing tactics and selling in a way that differentiates you from your competitors. This way, you'll be able to build a loyal customer base who will remember you long after everything goes back to normal.
Want to run a successful curbside pickup experience? Get started with ManyChat free.
O conteúdo deste blog foi preparado de forma independente e destina-se apenas a fins informativos. As opiniões expressas são de responsabilidade do autor e não refletem necessariamente a posição do ManyChat ou de qualquer outra parte. Os resultados individuais podem variar.