What is the Art of Writing a Cold Email?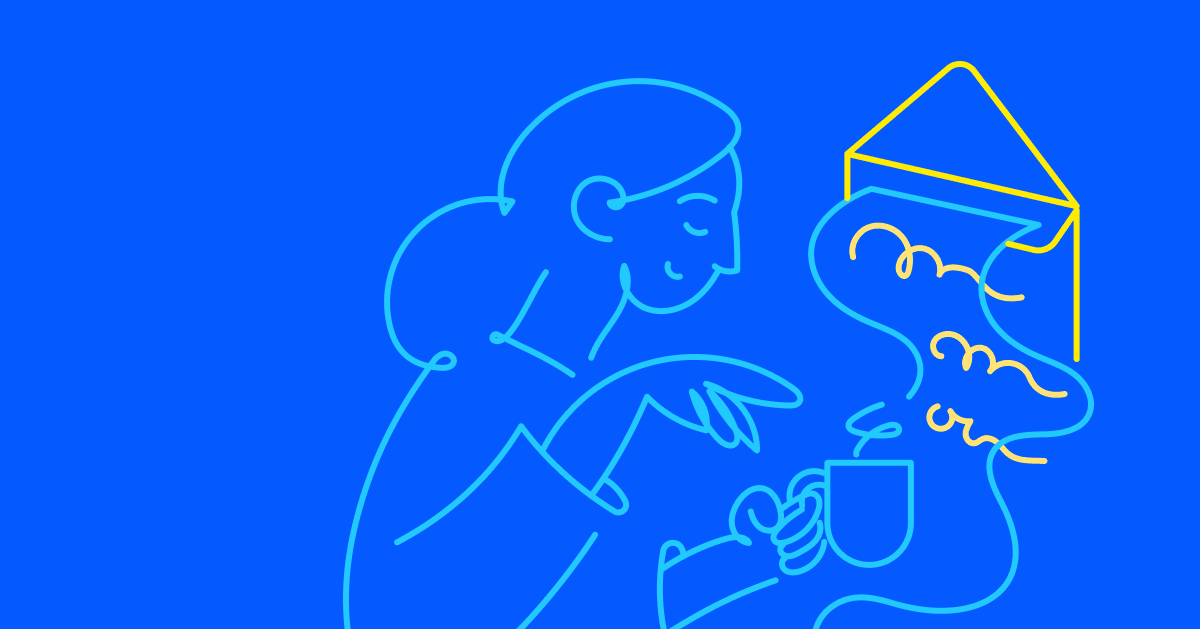 If you know what cold calling is, then you know what cold emailing is – it's the same thing but with emails. Cold emailing can be pretty effective if done right.
Hence, here's how you can learn to write cold emails that work.
1. Segment your email list for personalization
First, you need to focus on your email list. The cold email usually means emailing people who have not interacted with your business. This means that cold emailing isn't about emailing your current subscribers but rather potential subscribers and potential customers.
Consequently, your email list will consist of addresses belonging to people who either don't know about you or have a vague idea about you.
Nevertheless, you still need to segment your list, primarily if you built it yourself instead of buying it. Some people on your list may have even interacted with you, but only once and not in a meaningful way.
You need to divide all these types of users into different categories and cold email them separately. Furthermore, try to personalize your cold emails as much as possible. If you know just a few details about the person, use them to your advantage.
2. Work on your subject and from lines
The next thing to think about when it comes to the cold emails themselves is customization. Namely, the customization of your subject and "From" lines. Both are meant to encourage recipients to open and read your emails.
Therefore, they need to be as effective as possible. Otherwise, your open rates might end up being very low, which will lead to the failure of your cold emailing strategy.
If you have no experience with the subject and "From" lines, you can hire an experienced writer from the custom writing reviews site Best Writers Online, who will help you work on them.
Your subject line needs to be short and precise. It should tease the topic of your email and intrigue the user to make them open the email. Your "From" line can help you establish a connection with your audience, so try to use a person's name instead of just your brand name.
3. Respect the person you are writing to
Even though this is such a basic concept, many marketers forget how important it is to respect the person they are writing to. You can't just use the entire email to market, market, and market. You need to bring value to the user.
Likewise, you should follow these tips:
Respect their time: Understand that they don't have much time to spend on your email. That's why you need to keep it short and precise. What you want to say can likely be said in fewer words.
Don't assume too much: Don't think for your recipient. But while you need to assume that they know some things, you should still explain to the others. It's about finding that perfect balance.
Give first, ask second: As mentioned above, don't demand something from the user but rather deliver value to them first. Give them a discount, a free e-book, an excerpt of your latest interview with an industry insider, etc. Before you ask them to buy your products or services, you must offer them something.
Please get to the point right away: It's best to start your email with why you are writing to the person. Get to the point immediately and reiterate what you want again in the email. Of course, you should still remember about offer value first.
4. Remain a human being while writing
Another prominent mistake marketers tend to make is writing their cold emails as if they are robots. Nobody talks like that – not even in the business world!
People want to read something that sounds natural. If you don't have enough experience, you can hire an expert writer from the writing services reviews site Writing Judge who will do the writing for you.
Otherwise, follow these tips:
Sound like a human: Try to write how you talk to someone. This isn't a report – you are having a conversation.
Avoid big words: Using big words can make you sound like you know what you are talking about. On the other hand, they can make you seem dumb if you misuse them or overuse buzzwords that everyone is tired of.
Reference real events: Refer to what is happening right now to show why your products or services are relevant.
Utilize humor: Use a bit of humor here and there to lighten up the mood and connect with your audience personally. It can also help you show your personality.
Make compliments: Make genuine compliments, but don't go overboard. Everyone likes to be praised, but you need to do it sincerely.
5. Use tools to help you with email marketing
Email marketing, like any other type of marketing, is much easier when using tools to help you. That's why you should look for email marketing software you like that you can integrate into your strategy and start using it to make your activities easier to organize and execute. Here is a short list of some of the most popular tools used by cold email marketers:
MailChimp: A tool that helps you set up, execute, and track the performance of your email marketing campaigns, including cold emails.
Grammarly: A tool that enables you to check all your texts for linguistic mistakes, including spelling, grammar, punctuation, and word choice mistakes.
Canva: This tool allows you to create pro-level graphics without experience, thanks to its numerous templates and customization options.
6. End with your CTA and signature
Every cold email is much like any regular email – it needs to end with a call to action. Your CTA must be present throughout your email, but the end of your letter should have it.
Of course, you shouldn't go overboard with your CTAs, or you might get on your audience's nerves by repeating something repeatedly like a parrot.
If you need help writing your emails, you can contact the custom writing reviews site Trust My Paper to find a writer who will be perfect for you.
With their assistance, you can perfect your emails and add as many CTAs as it would be reasonable to add. Moreover, take some time to work on your signature. Here, you should put your name, title, and contact info.
7. Determine the best time to send emails
Lastly, don't send out cold emails whenever you feel like it. Instead, try to determine the best email sending time for them. There are times during the day and during the week when your target audience is most likely to check their inbox and open your email to read it. Do your research and identify this time to schedule your emails to be sent during those timeframes.
Final thoughts on writing cold emails
Cold emailing is a great technique to use if you are doing it right. Utilize the tips in this article to help you get started, create cold emails that work, and start reaching out.
O conteúdo deste blog foi preparado de forma independente e destina-se apenas a fins informativos. As opiniões expressas são de responsabilidade do autor e não refletem necessariamente a posição do ManyChat ou de qualquer outra parte. Os resultados individuais podem variar.