7 Tips for Increasing Revenue for Your Small Business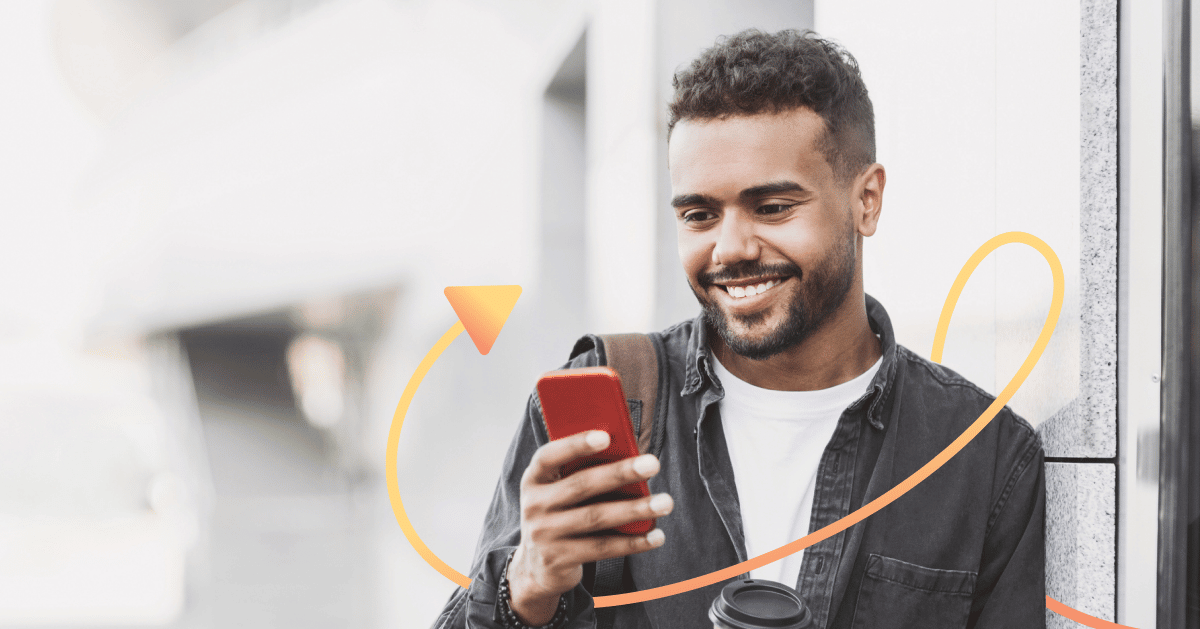 Over the last year, small business owners have seen greater cash flow challenges, exacerbated by the pandemic, and the road to recovery isn't exactly straightforward. And doing more of the same thing isn't going to help either since the world has changed so drastically in such a short period of time.
Business owners with the best odds of survival are the ones who are adapting to this new reality. Yes, storefronts are closing their doors, but the digital economy is booming, and people are using more digital and delivery services than ever before. So instead of grocery shopping, going to the bank, dining at restaurants, participating in workshops, and having social gatherings, people are buying, learning, ordering, and depositing almost everything digitally.
Large companies and consulting firms are calling this shift a digital transformation. Here's how your small business can participate in this movement while simultaneously increasing revenue.
What is digital transformation?
In the words of economists Federica Saliola and Asif M. Islam for the Harvard Business Review, "digital technology is at the center of today's economic development debate due to its wide use during the COVID-19 outbreak."
These technological advancements are not new and have been in progress for decades. The difference between the recent past and current state of digital technology is that it wasn't as accessible to small business owners or entrepreneurs lacking financial capital.
Consider video conferencing, for instance. In its early stages, this virtual technology was really only available to large, global corporations that could afford the cost. Now, anyone can make a call via Zoom, Google Hangouts, Skype, and countless other platforms.
The tools your business needs are out there; you may just need a little guidance on how to use them.
Tips to boost small business revenue
When facing a downturn, small business owners, most likely lacking they luxury of monetary resources and time, need to find ways to increase revenue quickly, and take steps forward with minimal risk of failure.
The following seven, revenue-generating ideas are easily to implement into your business strategy without incurring substantial overhead costs.
1. Offer consulting services
If your brick-and-mortar business is experiencing a decrease in foot traffic, consider moving your knowledge online.
The online education sector is booming. Chances are you've amassed a wealth of knowledge by running your brick-and-mortar storefront. So why not offer that specialized knowledge to a digital customer base?
Let's say you run a boutique that sells clothes. You could offer fashion advice and consulting services online through tools like Zoom and Calendly for booking hour-long consulting sessions.
As another example, you might be a restaurant owner or chef. You could always offer virtual cooking classes, especially since more people are preparing meals at home.
Imagine being able to reach a customer base anywhere in the world.
2. Start a subscription-based newsletter
Have extra time on your hands? Consider spending more time writing.
There are so many topics people are interested in, and you have the tools to provide engrossing reading material that doubles as an added service; after all, the experience your business creates is just as important as the product you sell.
Using a platform like Substack, anyone can create a paid subscription newsletter. Keep in mind that your knowledge is valuable, and there are plenty of people around the world who want to learn from your wisdom.
Hypothetically, if you run a brick-and-mortar boutique that specializes in eco-friendly products and don't want to "open" an online store, launch an e-newsletter with a focus on eco-friendly households to stay connected within the digital realm.
While your first readers will most likely be loyal customers who already visit your store and love your products, imagine the global impact you could have with such valuable information.
3. Widen your distribution channels
As you start to move your business online, there's an opportunity to attract a customer base from anywhere in the world.
By going online geography becomes less critical for generating revenue and you can build a wider platform. If you can't afford a paid advertising budget, use tools, such as chatbots, and marketing techniques, like cold email outreach, to build out your distribution campaigns.
Here are two resources from ManyChat to help you get started.
4. Launch an influencer campaign
These days, attention spans are spread thin, so you may be struggling to get the word out. One way to navigate this challenge and increase demand for your product is to work with influencers.
Thanks to platforms like Instagram, YouTube, and Patreon, more "average," everyday people are gaining greater visibility and turning into influencers. Because of this visibility, brands often partner with influencers who, in turn, recommend a brand's products to their audience.
So how do you get started with building an influencer campaign? This guide equips you with resources to begin conducting outreach.
5. Consider implementing new technology
Given our current public health situation, it's understandable people aren't visiting small businesses in person like they used to. But at the same time, local shops and businesses are the heartbeat of communities and the human experience.
If you're having trouble attracting patrons, consider strengthening (and publicly announcing) your safety protocols. Especially if you have a budget — or are a paycheck protection program recipient — it may make sense to invest in affordable technologies to help make your in-store experience safer.
Here's a roundup of emerging restaurant technologies that can offer a few ideas.
6. Automate processes
Over the years, you've likely built up a range of processes for your small business. How much time are you investing in these operations?
It's common for small teams to get bottlenecked with administrative and operational duties; so if you're finding yourself struggling to generate revenue, one of the most impactful steps you can take is to free up your time by automating your processes.
With more mental bandwidth, you can focus on the more creative aspects of your business, such as exploring revenue opportunities.
Check out the following resources to get started with automation.
7. Optimize your current campaigns
When was the last time you audited your existing marketing campaigns?
Take some time to analyze which campaigns are already running. Pay close attention to areas that need improvement as well as what's already working well so you can replicate it. If you have a room in your marketing budget, work with marketing consultants to generate even more campaign ideas.
Here are a few guides to get your audit process started.
Last but not least
Cash flow problems are possible to fix — you just need time and headspace to get a little creative — and small steps can make a world of difference.
From offering consulting services to launching an e-newsletter to optimizing your current campaigns, digital transformations require a series of small, manageable steps. And while it's undoubtedly hard work flexing your entrepreneurial muscle, taking the right steps, without overextending yourself, and staying confident can make all the difference for you small business.
Level up your brand communications with a chatbot. Sign up for a free trial with ManyChat.

O conteúdo deste blog foi preparado de forma independente e destina-se apenas a fins informativos. As opiniões expressas são de responsabilidade do autor e não refletem necessariamente a posição do ManyChat ou de qualquer outra parte. Os resultados individuais podem variar.