5 Easy Ways Businesses Can Sell More on Instagram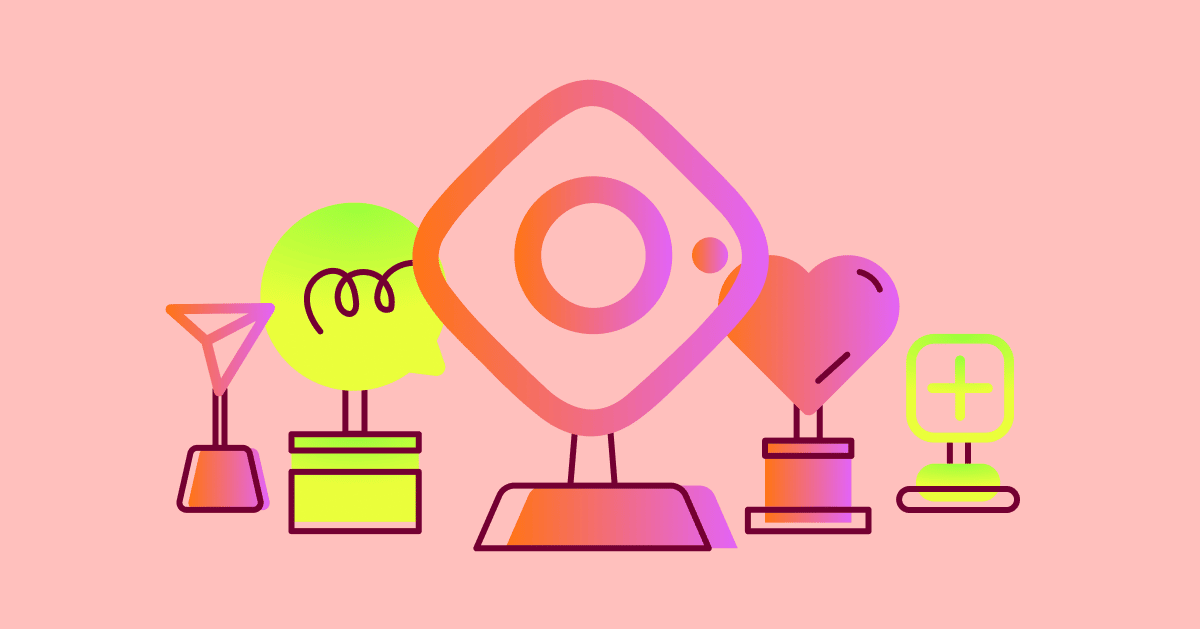 When we talk to our users, we often hear that they're continually looking to sell more on Instagram.
Does this sound familiar?
Your Instagram marketing efforts have sluggish ROI
Instagram's latest algorithm updates necessitate constant changes to your strategy
You're spending countless hours responding to every comment and direct message
You're always on the lookout for a magic solution to retarget users for free so you don't have to shell out for ads
If those concerns ring true, know that you're not alone. Many business owners find themselves constantly on Instagram replying to comments and answering DMs from customers, spending hours on the platform without much to show for it.
To help our customers overcome these challenges, we're offering a new on-demand webinar, "5 Easy Ways Businesses Can Sell More on Instagram."
Join Trilce Jiron, founder, and CEO of TBS Marketing in Costa Rica, as she walks you through quick ways you can start selling more on Instagram.
Though you can watch the webinar at your convenience, you can also continue reading to score Trilce's tips for selling more on Instagram, starting from the planning stage.
Plan and create your Instagram content
What is your current strategy for posting on Instagram? If you don't have anything in place, don't worry. Let's start with the basics: types of content to post.
You can post several different types of content on Instagram, including Reels, Stories, carousel posts, and more. Which one(s) should you be using? Is one better than the other? It depends on your audience and what they want to see.
Let's take a step back and nail down the content that makes a great Instagram profile:
A link in the bio section that you want users to click
A collection of Highlights (saved Stories) for users to watch
A feed that serves as the "window" to your store, showcasing everything you have to offer in a beautifully designed way
Short, punchy Reels to sell your products and services
Longer videos featuring guides, tips, and how-tos
You'll have to consider these different content types as you create your plan.
Think about your desired Instagram feed layout. Will it be a checkerboard layout? Or will you opt for a different look?
You can vary your layout by content type, but color and background are more critical considerations since that's what users are drawn to first. For example, compare the following layouts:
Both of the layouts feature a mix of content. In the layout on the left, however, the background colors are displayed in a checkered pattern. In the layout on the right, the background colors create stripes. Which one do you find more appealing?
Strengthen your customer engagement
Your content strategy must include replying to all comments on posts, building brand credibility, and partnering with content creators and influencers. All this will help strengthen your customer engagement and are areas ManyChat Automation can assist with (more on this in a bit).
Start by truly understanding all of the types of content mentioned above. What are people interested in seeing on Instagram? What Reels are popular and why?
Once you understand the type(s) of content that succeeds, you can start to create your own.
Add a Buy Now Button to your Instagram DMs
Don't worry, this doesn't require any code. Simply use Instagram DM Automation by ManyChat, to link your Instagram to PayPal or Stripe and you'll be able to accept payments. 
This feature makes it possible to make carousel posts shoppable (users can complete a purchase in just a few clicks). The Buy Button allows you to sell more products, services, tickets, and merchandise right on Instagram. 
Take advantage of the 24-hour rule and Live Chat
ManyChat's automated flows (which are part of Instagram Automation) can send anything to users within 24 hours of engaging with you, per Instagram's 24-hour rule.
For example, if a user clicks on an item in your store but doesn't purchase it, you can send them an automated message within 24 hours asking them if they still like that item. Maybe even add a coupon code to nudge them over the finish line!
ManyChat will even improve customer service situations in which a live agent is necessary by providing context for each user that enters the Live Chat. For example, you can tag a user as a customer if they're inquiring about a purchase or as someone who entered a specific contest. Using this information, a Live Chat agent can personalize the conversation without requiring the user to repeat information.
Beat the Instagram algorithm
Beating the Instagram algorithm sounds complicated, but we've distilled the strategy into a few key points:
Create engaging, visually attractive, original content with interesting captions
Utilize multiple content formats, such as Reels, IG Live, carousel posts, etc.
Use as many Instagram features as possible, including hashtags, shopping tags, Story stickers, etc.
Follow experts in your industry to keep up with news and trends
Using Instagram Automation can help reduce the manual effort you need to put forth in many of these areas.
Learn how to get started with ManyChat and get a promo code for a free month of ManyChat Pro by checking out the on-demand webinar!
Ready to watch the on-demand webinar?
O conteúdo deste blog foi preparado de forma independente e destina-se apenas a fins informativos. As opiniões expressas são de responsabilidade do autor e não refletem necessariamente a posição do ManyChat ou de qualquer outra parte. Os resultados individuais podem variar.