7 Types of Social Media and How They Impact Your Business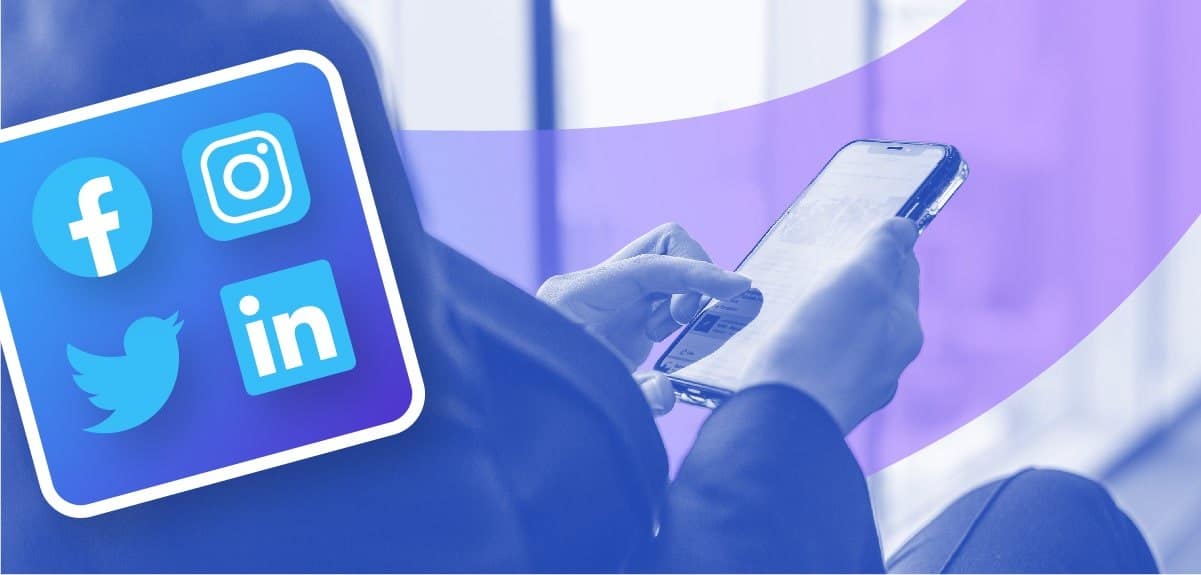 It doesn't matter whether you have an online or brick-n-mortar store, a marketing agency or solo consultancy: Being on top of the right types of social media can make or break your business. As customers and prospects turn to more conversational and personal forms of communication, they rely on different channels to form opinions and make buying decisions.
When it comes to social media, the first instinct of most marketers is to make a profile on one of the four big sites: Facebook, Instagram, Twitter, or LinkedIn. This is a great first step, but those aren't the only channels to be on.
Chat apps like Messenger and WhatsApp help grow brand awareness and improve audience targeting. For local businesses, this means, for instance, selling that pizza before the shop down the block — and bringing customers back for more. For online companies, it means connecting with people in new, interactive ways that encourage action.
Here are seven types of social media you can use to grow awareness and new leads.
1. Chat apps
One way to make sure you're on top of the social media curve is to invest in chat apps. Chat apps like Facebook Messenger and WhatsApp have exploded in recent years, with over 1.3 billion and 1.4 billion monthly users respectively.
Chat apps give businesses a direct line to customers. Compared to a comment on a Facebook post or an email, chat is a two-way, real-time conversation. To date, 73% of customers prefer chat over email and phone support — it's faster and easier to get answers.
You can use Chat Marketing for everything from resolving customer issues to lead generation, client onboarding, and even running Facebook ads. These apps help companies reduce the amount of manual labor that goes into tasks, and can significantly improve productivity in your business.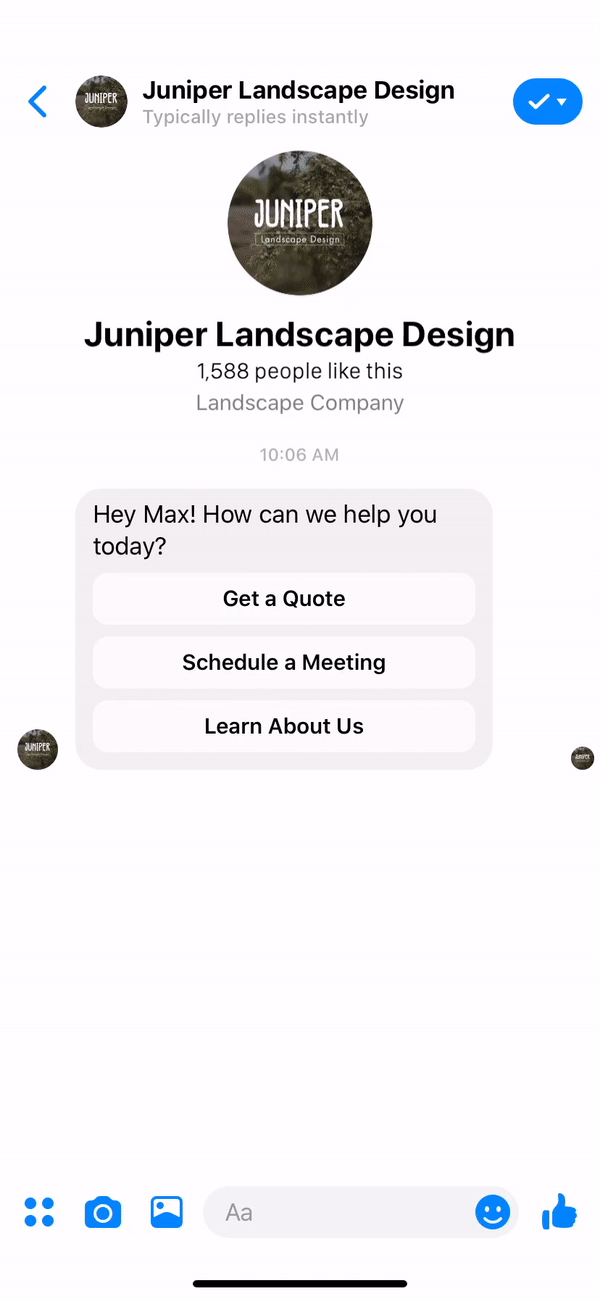 To get started with chat, consider downloading a Chat Marketing platform like ManyChat. Many businesses see on average 80% open rates and 25% click-through rates. No matter what industry you're in, there's a way to use chat to build deeper ties with people and move them closer to conversion.
2. Social media sites
Many great social media sites exist today: LinkedIn, Facebook, Twitter just to name a few. Together they average about 3.3 billion active monthly users, making them one of the best ways to reach new customers and raise brand awareness. Over time, these sites have gone from relatively simple services to powerhouse advertising and customer insight platforms.
Through these platforms, you can deliver ads to super-targeted groups to get better placement and maximize ad spend. You can pull customer insights, build communities, learn customer trends, provide customer support, and so much more. This is important whether you're a small business or fast-growing marketing agency and want to grow recognition.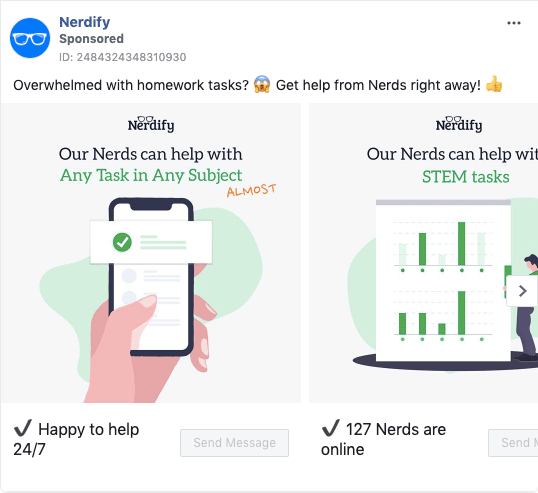 Plus, getting started is easy. All you have to do is make a free account; then it's up to you to decide how you'll use social media. One of the best things you can do, however, is offer valuable information for readers, whether it be quick tips, blogs, videos, mini-courses, or other content that helps them solve their problems. A great approach is to grab attention on social, get interested readers on your subscriber list, and continue meeting their needs until they reach a final conversion.
3. Media sharing networks
The ability to share photos, video, and live streams with users is arguably the most powerful element of networks like Instagram, Snapchat, and YouTube. Whether it's a 10-second story or well-designed image, people respond better to images. It's easier to interpret visual information than written word or audio. Plus, we are social creatures and like to share our lives with family, friends, and our digital social communities.
For this reason, businesses can use media sharing networks to:
Reach a larger and more engaged audience.
Share creative organic content.
Connect with interested leads.
Build brand awareness.
Drive traffic to a website or Messenger bot.
When it comes to getting leads into your funnel, you can use a tool like ManyChat's Messenger Ref URL to build a subscriber list and continue the conversation in Messenger, text, or email. ManyChat is great because you can create a multi-channel strategy that works with your Instagram, Snapchat, and YouTube strategy, and you can quickly turn leads into paying customers.
Bring chat into your social media marketing plans with ManyChat. Try it free.
4. Discussion Forums
One of the most common ways to share your knowledge is through discussion forums like Quora, Digg, and Reddit. They are a great place for readers to find information, share news and opinions, and interact with potential customers. You start by searching questions related to your industry and answering those based on your experience.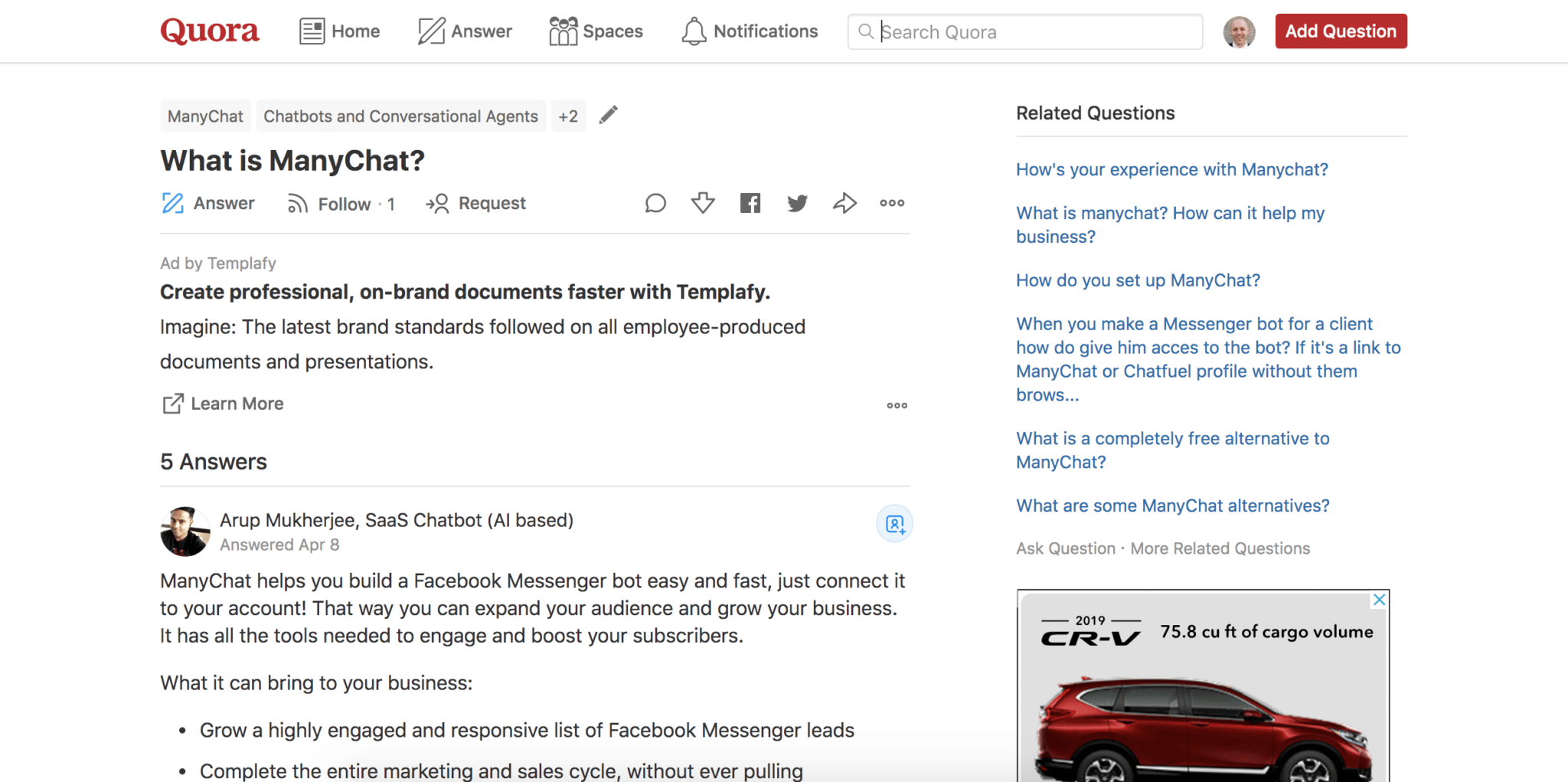 Answering questions allows you to acquire new customers: you're just helping people solve problems proactively rather than waiting for them to come to you. And the more questions you answer, the more presence you'll build on these websites. As you build a presence, your readers will follow and trust you more, which can lead to more site traffic and potential customers.
5. Blogging sites
Blog websites such as Medium and Tumblr expose you to millions of readers while publishing content without the hassle of a self-hosted domain. Some of the benefits of blogging sites are:
Beautiful and reader-friendly interface. Popular blogging sites are clean and pleasing to the eye. You don't have to worry about designing your own blog.
Easy to get blog traffic. A common challenge for marketers is getting site traffic. Medium gets nearly 176 million site visitors per month, giving you maximum exposure to new readers. It also lets users curate their own content, so they continually see your updates and click in to read your articles.
Helps build community. Readers can comment, share, send messages, and connect with ease. This gives you yet another way to interact with potential leads.
Simple set up. Blogging sites are easy to start up. All you have to do is make an account and start publishing.
6. Live streaming
These include traditional social media sites such as Facebook Live, YouTube Live, and Instagram Live, on which you can also share images and recorded video. In this same group, there are also more niche websites, including Perioscope and Twitch.tv that focus only on live streaming to your audience.

Once you have a live stream strategy in place, you can create lead magnets to get people to subscribe to your channel and regularly engage with your business.
Let's say you're a marketing agency looking to bring in more qualified leads. You can collect all the problems your ideal customers have, figure out how to solve them, and do a weekly live training on how to help them fix it on their own. Then, you can have them subscribe to the channel or your Messenger bot to keep them updated on future trainings, courses, videos, or whatever helpful content you can provide.
Going live is a great way to interact with your audience and drive engagement. So that when it's time to ask for that conversion, they are more likely to respond with a click.
7. Social review sites
Social review sites like Yelp, Zomato, and TripAdvisor let customers post reviews about businesses, products and services. People use them to find and share information about everything from travel destinations to restaurants, local stores, and even marketing agencies.
Consider what you normally do before you buy a product. You jump online and read reviews to get a better feel for the quality of the product. Social review sites work the same way for business. The more positive reviews you have, the more you prove to customers that your offering is valid. Plus, you can also respond to negative reviews to resolve customer complaints and win back business.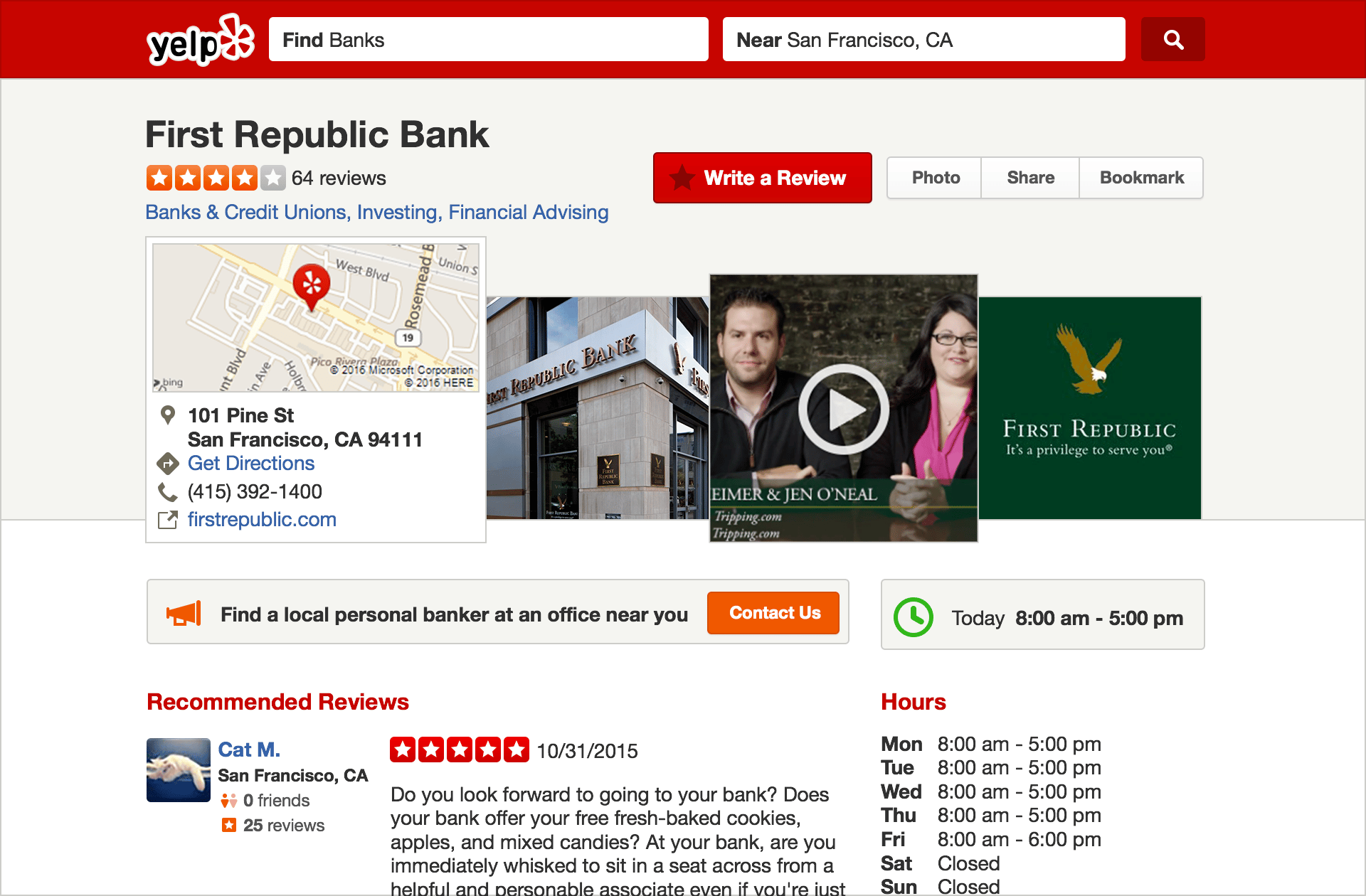 As a business owner or marketer, find what review sites your business could and should be on. Then encourage customers to talk about their experience with your company on these platforms to help generate more business.
Managing all the different types of social media
Social media marketing has long been dominated by sites like Facebook and Instagram for helping companies reach bigger audiences and promote their business. While both of those are still an important piece of online marketing, potential customers are on other types of social media that need equal attention, such as discussion forums and live streaming.

Knowing the best social media channels isn't always easy, and it definitely involves some testing to achieve success. However, the benefits that come along with finding the right types of social media make it a great investment for your business.

Ready to level up your social media marketing? Run ads, nurture leads and turn them into paying customers all in one dashboard with ManyChat. Try it free today.
Los contenidos de este blog han sido elaborados de forma independiente y sólo tienen fines informativos. Las opiniones expresadas son las del autor y no reflejan necesariamente los puntos de vista de ManyChat o de cualquier otra parte. Los resultados individuales pueden variar.