Instagram Username Already Taken? Here's How to Claim It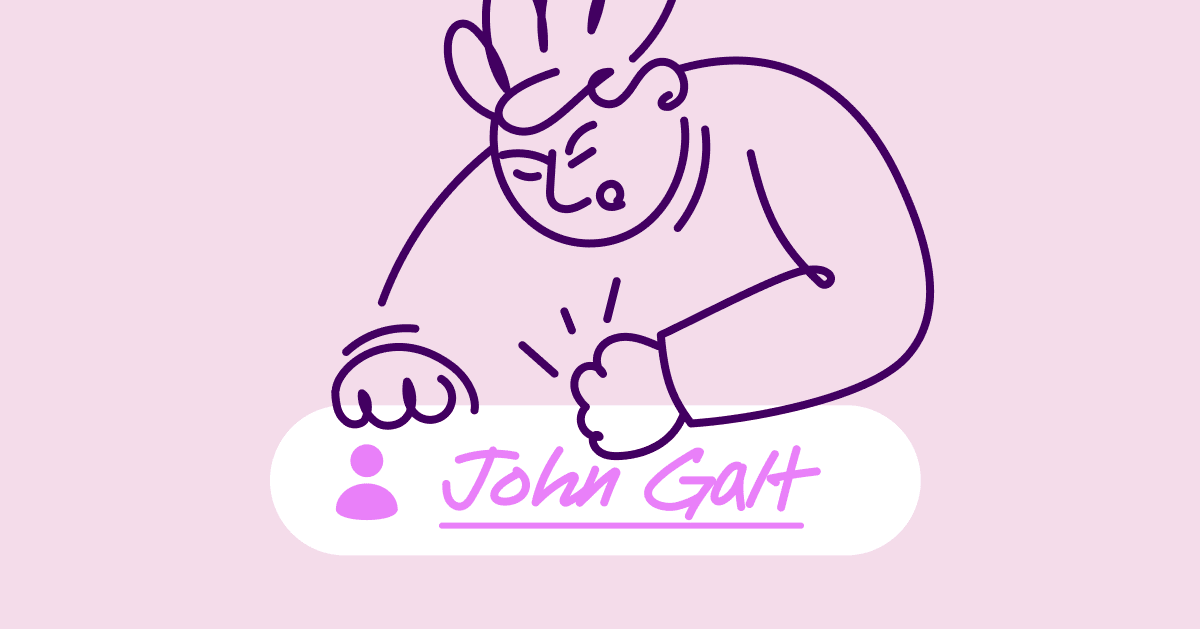 You're running a business and are in the process of setting up your social media profiles. You know Instagram is a key part of your social strategy, so you begin setting up a new business account. You type in your chosen username…And then you see this message: This username isn't available. Please choose another.
Someone has already taken it. Now what?
While you could always choose a different Instagram name that's closely linked to your brand (but not quite the one you want), you could also shoot your shot and try to claim the desired username from your namesake rival.
If it's the second option or nothing for you, this guide is for you. We'll share some ways to potentially wrestle your Instagram profile handle away from someone who's already claimed it.
How to claim an Instagram username that's taken
First, it's important to remember that there are one billion Instagram users—including 200 million businesses. With that many active accounts, it's no surprise that there are people with usernames similar to (or exactly the same as) the one you want to use.
It is possible to claim an already-taken Instagram username, but your chance of success depends on the circumstances. There are no guarantees—Instagram itself says that "usernames are generally claimed on a first-come, first-served basis."
But if you do desperately want a particular username that's already been claimed, there are some things you can try:
Ask the current owner to change their username
Make an offer to buy it from them
Report it to Instagram if the account is inactive
File a trademark report 
1. Ask the current owner to change their username
The first way you could try to tease the username away from the current holder is to go directly to them and ask them to change their username. Send them a direct message (DM) explaining the issue and ask them if they'd consider changing it.
Here's a script you could use to reach out:
Hey,

I noticed you're using the Instagram username [@USERNAME]. I'm reaching out to see if you'd consider changing the username at all?

I'm representing [YOUR BUSINESS/CLIENT], and we'd really love to use that Instagram handle to match our other social media accounts.

We'd appreciate any help you can provide.

Thanks!
This approach might work, especially if the username is being used innocently by the third party and they're able to change to something else that's relevant to them.
However, there are instances where Instagram users impersonate other people or even businesses online, in which case you might consider that your brand name is being used unfairly. This could be classed as a trademark infringement, so you can afford to be a little more stern here and ask the user to stop using your name and impersonating your business (more on trademarking later).
2. Make an offer to buy it from them
If asking doesn't work, try upping the stakes by making a monetary offer for the account username. In many cases, the offer of compensation can be enough to convince the third party to relinquish the handle.
It's up to you how much you offer. Just don't want to jump straight in with a figure; put the onus on the holder. Ask them whether they'd be willing to sell, and if so, how much they'd want for it.
Before you do this, there's an important distinction to include in your offer: it's for the username only. You want to use it on your Instagram account, not take ownership of the third party's entire account.
Though it might be tempting to hop straight into an account with thousands of followers, they're probably not the right audience for your business…which means future engagement levels will be low. In the long run, you'll be much better off growing your own Instagram following organically.
How much should you pay for an Instagram username?
There's no ballpark figure or recommended price to pay for an Instagram handle. It really depends on on two things:
How important it is to you for to have that particular username
How highly the current account holder values the username themselves
Of course, if both sides are willing to negotiate, you may be able to come to a compromise that suits you both.
Proceed with caution
One quick word of warning. Although plenty of people report having successfully bought and sold Instagram usernames, the practice is technically against the terms of service. According to Instagram:
"You can't sell, license, or purchase any account or data obtained from us or our Service. This includes attempts to buy, sell, or transfer any aspect of your account (including your username); solicit, collect, or use login credentials or badges of other users; or request or collect Instagram usernames, passwords, or misappropriate access tokens."
3. Report it to Instagram if the account is inactive
If the account whose handle you'd like isn't actively posting on Instagram, there's a fairly good chance that your DMs or messages will remain unanswered. In this instance, it can be difficult to reach the owners of inactive accounts and negotiate with them.
If this is the case, go directly to Instagram and demonstrate that the account is dormant. Ask them to consider transferring the username to you instead.
The key is to be professional, considerate, and fair. Rather than simply demanding the username, try a tactful approach, focusing on the fact that it's an inactive Instagram username. Something like this could work:
Hi,

I'd like to inquire about having an existing Instagram username transferred from another account to my own.

The handle in question is @ABCXYZ. As you can see from the attached screenshots, the account has not posted in a while, since [DATE].

This username includes my business'/client's name, and matches other social profiles and marketing collateral. It would therefore make sense for us to be able to use it on Instagram.

I'd appreciate any help you can provide.

Thanks!
4. File a trademark report
If the above steps don't work, you may be able to report the existing account to Instagram through a trademark infringement report (provided your business name is trademarked).
Complete this trademark report form, which asks for information about your trademarked brand name and any supporting information, such as:
Your contact information
A link to your (or your client's) website or other online presence
Details of your trademark
Link to the account that's using your brand name
Any other supporting information
Once you've submitted the request, it'll be reviewed by Instagram before they make a decision.
Note: If you don't already have a trademark, you can apply for one and then take it to Instagram.
No luck? Settle for a closely related username
If none of these attempts at claiming the taken Instagram username are successful, you'll have to settle (for now at least) for something closely related to the name you want.
Use a variation or a likeness to your brand name as your Instagram name to build your presence. Here are some things to try:
Use punctuation such as underscores, full stops, or dashes (e.g,. @manychat_)
Use a modifying word to define your Instagram strategy, such as @manychathelp
Use an abbreviation of your brand name, such as @mnycht
Use a number to replace a letter, such as @m4nychat
To avoid further disappointment, check Instagram username availability by typing your brand name (or desired username) into the search bar. It'll pull up a list of accounts using that term as part or all of their username or display name.
Don't get too hung up if you can't get your desired Instagram username
Most brands want a uniform presence across all their social media platforms, so it can be frustrating if another Instagram user has beaten you to the punch in choosing a username. That said, it's worth a go at trying to claim it if you feel it's important.
Just try not to be too disappointed if it doesn't work. You may have to compromise and your handle might not be your first choice, but any Instagram presence is better than none at all. If your desired username is taken, try not to get too hung up on it. Just focus on creating great content that your audience loves.
Turn your Instagram into a moneymaker with ManyChat's suite of Automation tools
Los contenidos de este blog han sido elaborados de forma independiente y sólo tienen fines informativos. Las opiniones expresadas son las del autor y no reflejan necesariamente los puntos de vista de ManyChat o de cualquier otra parte. Los resultados individuales pueden variar.