How to Write Instagram Captions That Increase Engagement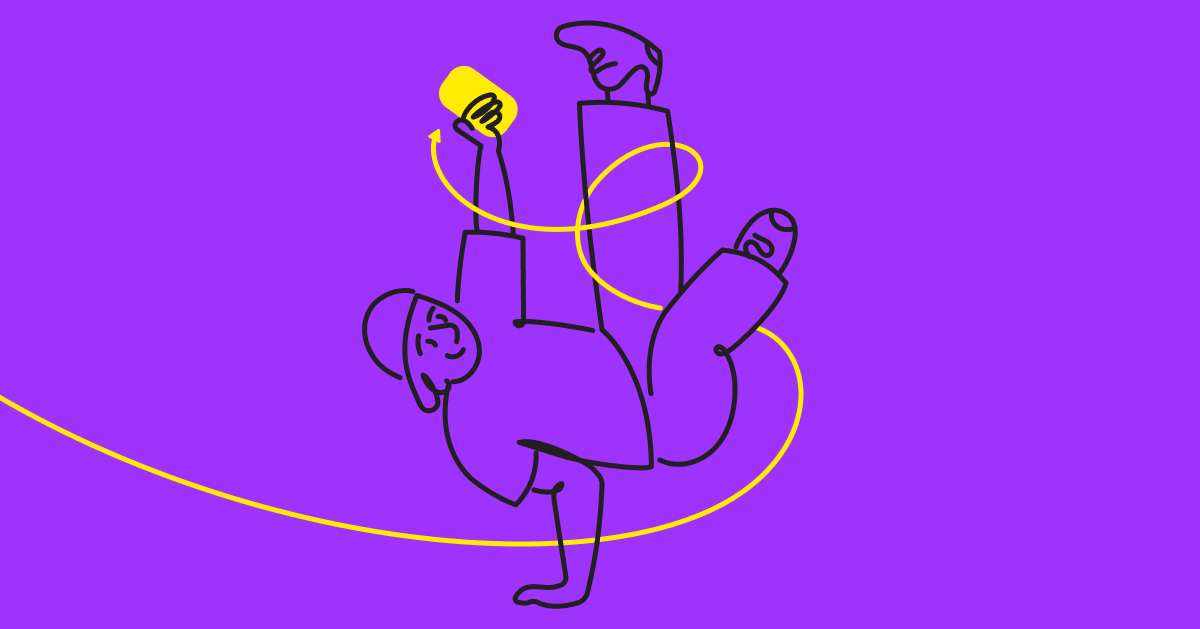 Why are Instagram captions so important? Everyone knows that Instagram is primarily a visual social media platform, perfect for videos, photos and other graphic content. And yet, a good Instagram caption can make a huge difference in likes, comments and visibility.
It might seem intimidating to produce great Instagram captions over and over again for each Instagram post. And it does take creativity and planning. But if you remember a few tips, your captions can help your Instagram posts turn Instagram users into Instagram followers—and perhaps convert them into potential customers and fans as well.
Here's a checklist of strategies to follow to create effective Instagram captions for all your posts:
Follow a template for most of your Instagram captions
There are a few questions you should ask yourself before even starting to write:
What is the purpose of this post?
This is probably the most important aspect of writing an engaging Instagram caption—and of the image you're putting up. Are you trying to showcase a product or share some information?
What's the ideal caption length?
Instagram captions can be up to 2,200 characters in length. But while long-form Instagram captions have become more popular, it's important to remember that longer doesn't always mean better. Some topics might do better with short Instagram captions: a thoughtful quote or a cheery observation. But in other cases, a longer caption that resembles a blog post might be necessary to tell a story.
Does your caption reflect your brand voice?
Your caption should be written in a tone that harmonizes with your brand voice. And your brand voice is often determined by who your ideal customer is and what you want them to do. Whether light and quirky or insightful and academic, your brand voice should determine the tone of every Instagram caption.
How does your caption complement the image?
One commonality of better Instagram captions is that they all complement the image. Not only is the writing catchy and the subject interesting, but the caption sells the story behind the image and makes the post more than just a sum of its parts.
Make sure your caption starts strong
Nothing is more important than the first sentences of your Instagram caption. In fact, Instagram will cut your caption off after the first two or three lines. So a good caption needs to start with a strong hook: a factoid or statement that immediately captures the reader's attention. This is not where you sell your product—that comes later. Instead, try to spark the reader's curiosity about your Instagram post.
Here are some tips for your very first sentence:
Ask a question:

Nothing complicated or too deep. A good question is often a great social media strategy—it will stop your reader and make them think about the answer.

Keep it short:

Your first sentence should be short—it's all about catching the eye.

Use a quote:

Nothing too long, but preferably something thought-provoking.

Try an unusual statistic:

Find one that's not well known about a popular topic.

Be exciting:

Whether your first line is a question or statement, your goal is to evoke strong emotions and anticipation.
The following sentences should be just as urgent, though they can be longer. This is where you lead your audience to the topic of your post—and tell them why the image matters. Your most important information should always be near the beginning of your caption.
Adjust your Instagram copy to increase engagement
Instagram would be just images if captions didn't add value to the post. And value is what determines a post's engagement. There are many different ways to provide value to your reader, whether it's detailed information about an interesting topic or entertainment through humor or inspiration. But there are some specific ingredients for a great caption that generates engagement:
Include calls to action
Assuming your audience knows how to engage with you is a big mistake. Instead, midway or toward the end of your post, you should be asking the reader to do something specific. A call to action will provide a next step for your Instagram followers and can lead to conversions and sales. Ask your readers to double tap, to click on a link, to enter their email or to share a hashtag, and you've created an engagement with your audience that will continue beyond the post.
Mention influencers
While tags are included in images, mentions are included in captions. When you mention Instagram users who have a lot of followers and a strong social media presence, they will see your post and perhaps promote it. Even if they don't, mentioning influencers will increase the reach of your post. Influencer marketing mentions will increase brand awareness with your target audience. And an Instagram influencer who likes your product might even become a brand ambassador.
User-generated content is always valuable
When it comes to creating brand loyalty, there are few things better than user-generated content. This is content created by other Instagram users, whether your followers, customers or even your employees. You can encourage user-generated content about your brand with contests that encourage Instagram users to respond to your posts, or by requesting reviews. You can then repost the best user-generated content—but make sure you ask for permission first and give credit when posting.
Provide savable information
When ranking your post, Instagram gives weight to the number of comments it generated—but also consider how many users have saved your post. So while you want comments, you can create a post that is savable (and therefore ranks higher in the Instagram algorithm) by including content that users save because they don't want to forget it.
Be smart when including hashtags
If the first section of your caption is the hook—catchy sentences designed to arouse reader interest—and the middle section is valuable content designed to improve engagement, the last section of your Instagram caption should be hashtags. Instagram will allow you to add up to 20 hashtags, but few posts that should use that many. In fact, most Instagram posts use no more than seven, and too many hashtags might lead Instagram followers to categorize your post as spam. 
Some quick hashtag tips:
Use a mix of specific hashtags that are unique to your post and more general hashtags that are trending in popularity.

Create a branded hashtag that refers to your company directly and encourages readers to share your content.

You should have most of your hashtags together in your captions, preferably at the end of your caption.

Research, research, research! You can generate the right Instagram hashtags by:

Researching what your competitors are using

Using Instagram analytics and search to research which hashtags get the best results

Tailor your hashtags to appeal to your customers and support your company goals

Use hashtag suggestions tools to generate ideas

Remember that hashtags can be used in your responses to comments, in Instagram profiles, and in the image itself.
Plan your Instagram content ahead of time
Successful social media marketing depends on consistent posting. Your Instagram account should post one to two times a day, every day. It can be hard to generate new content unless you come up with an overarching content strategy and write your content well before you post. This will give you a chance to look at your post with fresh eyes when you make edits. You should also remember to post at the best time of the day—not to mention the best time of the week and the best time of the month. Creating captions in a hurry and posting fast is a strategy that rarely works, and usually results in unpolished and less-than-professional posts.
In summary, the best Instagram captions will make your target audience view your Instagram post as valuable content rather than just clickbait. With snappy opening lines, substantive content, and carefully selected hashtags, your caption can result not only in more likes, comments and shares, but can also start a meaningful interaction between your readers and your brand.
Find how ManyChat can help you improve your Instagram content!
Los contenidos de este blog han sido elaborados de forma independiente y sólo tienen fines informativos. Las opiniones expresadas son las del autor y no reflejan necesariamente los puntos de vista de ManyChat o de cualquier otra parte. Los resultados individuales pueden variar.