How to Use QR Codes In Your Messenger Bot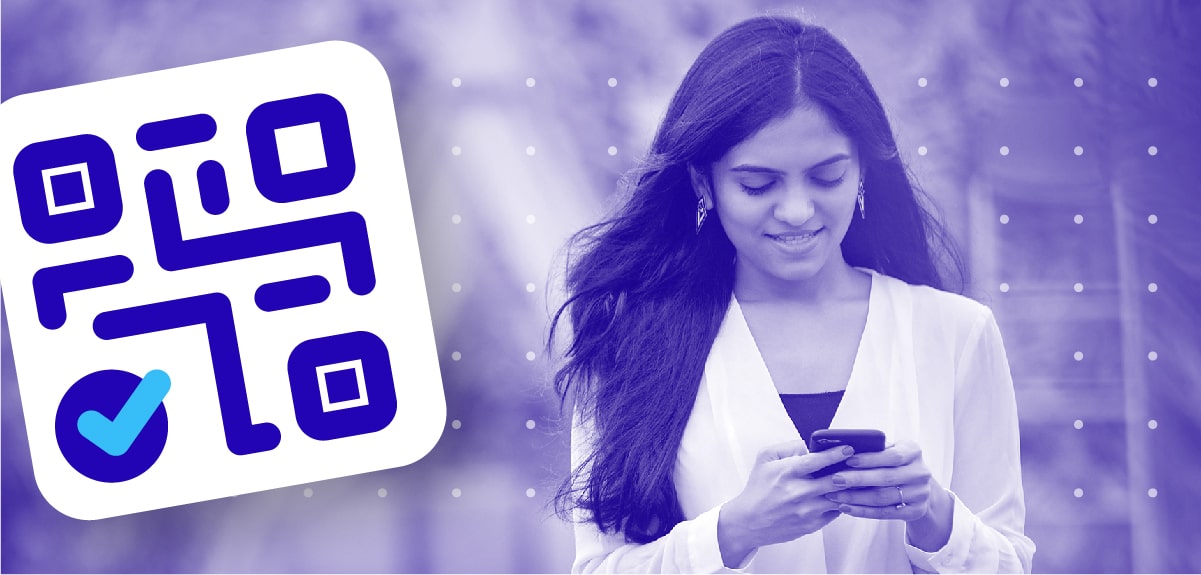 QR codes are a popular form of getting brands in contact with leads: Millions and millions of people scan them every year to begin interacting with a company. QR codes are used to easily hook customers into a conversation, and they're a highly effective method of drawing in leads.
One thing you may not know about these codes, however, is that you can use them to send people to your Messenger bot. This is one tactic that not many marketers are using, and by learning how to implement it after creating a bot name, you can get ahead of the game.
Here's how to use QR codes in your Messenger bot to up your marketing game.
Why Does My Bot Need A QR Code?
A QR code is basically a digital barcode that leads customers to a landing page of your choice. "QR codes are a very old technology that is finally starting to gather mass adoption," says Matt Leitz from BotBuilders.com. He explains that whereas you once needed a specific app to scan a QR code, smartphones can now recognize the codes by simply taking a photo, making this technology much more accessible.
When someone scans your QR code, they might:
Go to your website, designated landing page, or social media page (including opening a conversation with your Messenger bot).
Receive a discount code.
Receive a text message or email with promotional information.
Download an app.
You can set up a QR code that does just about anything. These codes have a lot of benefits for your marketing strategy — they're inexpensive to create, easy to track, and set you apart from what everyone else is doing.
Facebook used to have a feature known as Messenger Codes, but recently, this feature was discontinued. You can still add QR codes to your Messenger bot, however. When Facebook nixed the Codes feature, it advised businesses to start scanning QR codes with m.me links instead. Messenger Codes was a little-known option that took more time to scan than a traditional QR code, so now that normal QR codes are the way to go, things should be more efficient. But in order to utilize this tool, you'll need to know how to create a QR code for your Messenger bot.
Build your QR code for your Messenger bot.
Choose A QR Code Generator
Your first step in creating a QR code is to find a generator. One good choice is QR Code Generator; this is a free platform that creates a QR code for you in minutes. All you have to do is enter the details, choose what you want the code to look like, and download or scan the resulting code.
Another option is QRCode Monkey. This free tool is similarly easy to use and lets you create multiple QR codes at a time, in addition to tracking and organizing your existing codes.
Set Up A Messenger Sequence
Once your QR code is created, set up a Messenger sequence that people will receive when they scan the code. This can be your generic welcome message or a specialized sequence; if your goal of the QR code was to promote a seasonal coupon, for instance, push that coupon in the first message. Whatever you choose to say, try to engage people in a conversation.
Create and Scan the QR Code
Copy your Messenger URL and paste it into your QR code creator. Once the generator has done its thing, you can scan the resulting QR code with your phone's camera. If you have Facebook Messenger installed on your phone, you'll be presented with the option to open up the Messenger app, and that's when the bot sequence will begin. It's that easy!
How Do People Find Your QR Code?
Leads and customers can see your QR code just about anywhere. Here's an abbreviated list of places you can put the QR code:
On your business card.
On a brochure or flier.
On magazine articles online.
In your email signature.
The sky's the limit. And thanks to the power of modern technology, people can start chatting with your Messenger bot from anywhere, as long as they have an iPhone handy and the Messenger app on their phone (most people do — over 1.3 billion people use Messenger each month).
Since QR codes are still a relatively up-and-coming technology, Leitz recommends using QR codes in situations where a human is available to provide instructions if needed. "Perfect use cases are at a seminar promotion booth or at a cash register in a local business," he says.
When your customers or leads scan the code, they'll be taken to a Messenger sequence, where you can cultivate a conversation with them using your chatbot.
What Are The Benefits of QR Codes?
According to Leitz, QR codes can help save time and effort.
"Using a QR code at the point of sale allows a perfect opportunity to do a virtual loyalty program powered by a chatbot," he explains. "Customers can skip the annoying punch card and local businesses can remain in contact with their valued buyers."
QR codes are a simple opt-in that can lead to a long-term relationship via Messenger with a customer.
How to Set Up Your QR Code in ManyChat
Setting up your QR within Flow Builder is super easy.
Set up a Flow or Sequence
Publish
Add a QR Code Growth Tool
Test by pointing your iPhone camera at the QR you made
Download the image and go wild
Rinse and Repeat
You can create multiple QR codes over time as your marketing needs change. Integrating QR codes and Messenger Marketing is a hugely effective way to reach more people. Best of all, online tools such as ManyChat and QR code generators make it easy and time-effective for you.
Ready to integrate QR codes to your bot?
Los contenidos de este blog han sido elaborados de forma independiente y sólo tienen fines informativos. Las opiniones expresadas son las del autor y no reflejan necesariamente los puntos de vista de ManyChat o de cualquier otra parte. Los resultados individuales pueden variar.