How To Use Chat Marketing to Get More Agency Clients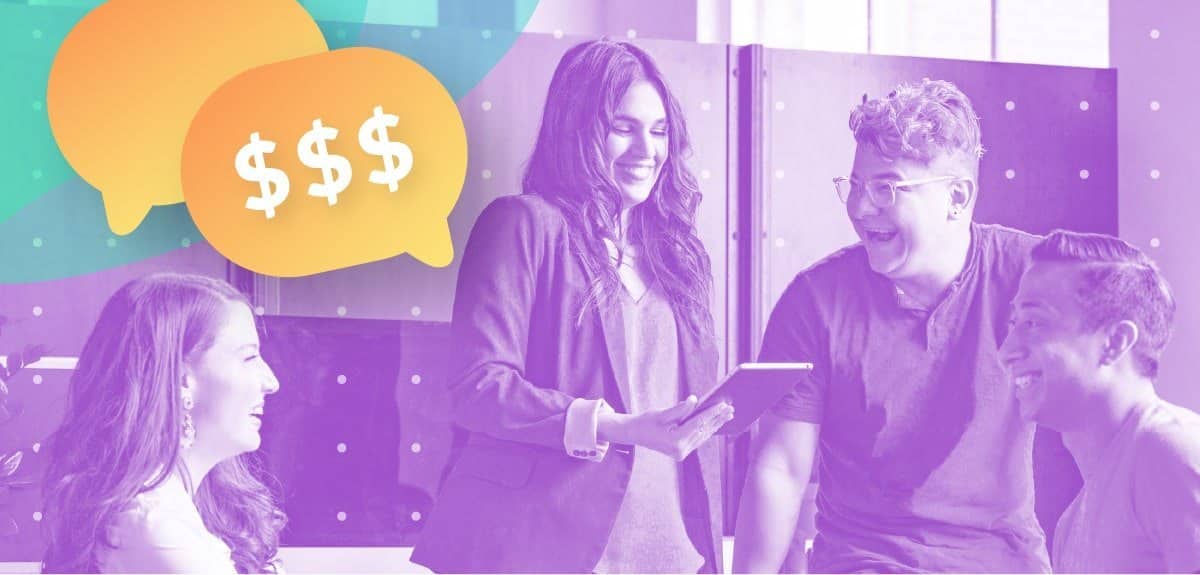 Generating new business for your agency can sometimes feel overwhelming. However, the efforts are well worth the work; many marketers find that Chat Marketing is more effective at generating leads than traditional channels.
But using Chat Marketing to generate more leads for your agency requires more than just creating a simple funnel. You have to create engaging bot experiences; experiences that encourage people to get in touch with your agency.
After all, it's hard to generate leads when no one is engaging with your bot.
These Chat Marketing business ideas make a great automated lead generation process for new agency owners, bootstrappers, and even veteran agencies with a busy workload. And they allow you to spend less time winning new clients, freeing you up to focus on the strategic needs of your business.
Here are seven ways to get more agency clients using Chat Marketing:
1. Run a seven day SMS challenge
An SMS challenge is a great way to engage leads for your agency. And as such, you can create one to solve a particular problem in your market.

If your agency focuses on local businesses, for example, you can run a challenge that helps them optimize their social media profiles, or grow their SEO presence:

Note, you'll have to get permission to text people in order to run this challenge. You can read more about it in this article about SMS opt-in.
When you use SMS to run a challenge, you continually reopen the 24-hour Messenger window, which will give you more opportunities to send a promotion, get feedback on your challenge, and build closer relationships with leads. Within ManyChat, you can build these omnichannel flows that even include an email if you want to step it up a notch.
2. Share case studies
When it comes to a service-based business, proving your value is key to winning more business. Even if you only have one or two clients on your past roster, you can create a case study with them to share with prospects in your bot. Case studies help provide prospects with an in-depth look at a specific challenge your agency helped to solve.
If you've already built out some case study videos or articles on your site, you can share them via a link in your bot — or share them with your prospects in a PDF that they can download.
Consider sharing a case study in your Welcome Message. This way, when new users enter your bot, you can grab their attention and prove your worth right away.

3. Demo bots
When you sell Chat Marketing services, it's important to show leads the work you can do for them. It's a newer field, so some leads may not quite understand what "chat marketing" is.
A well-executed demo bot can show them exactly how you can serve them, how Chat Marketing works, build trust with your leads, and encourage them to sign up with your agency.
Kelly Mirabella, chatbot trainer and Founder of Baby Got Bot, uses a demo bot for these very reasons. She says:

"For Chat Marketing agencies, it's important that leads see what's possible with a bot. A great way to build trust is through videos or even a demo chatbot leads can run through on their own."
A local marketing agency, for example, can demonstrate how a birthday bot or scheduling bot works. A restaurant agency can offer a live showing of a loyalty card program. Coupling a demo bot with a case study can give you another lead generation tactic that works on autopilot.
4. Create a quiz
Creating a quiz with your target audience in mind can help you welcome new users with a fun and engaging experience.
Take Catalin Capusan, Founder of Chat Marketing Agency Digital Help, who runs quiz-based lead generation campaigns to capture new leads. To drive people into the bot, he runs a series of click-to-Messenger ads and organic social media posts, including Instagram Stories, with a Messenger Ref URL to the quiz.
When it comes to creating your quiz, start by imagining your ideal client. What words do they use? What humor do they like? What problems do they have? Consider what you would ask if you were having a meeting face-to-face, then incorporate that messaging into your Messenger bot to have a similar conversation online that connects more deeply.
Want to boost agency growth? Go Pro with ManyChat today.
5. Share tools in Messenger with Webview
One lesser-known but useful tactic for agencies using Chat Marketing is to utilize Webview. In Messenger, you can open a standard Webview where you can load webpages inside the chat window. This helps you offer experiences and features that are difficult to offer in message bubbles, like a free tool.
If you have a tool freely available on your website, link it into Messenger and offer it there as well. You can turn its traffic into leads and help deliver relevant content based on their activity.
If you're not sure what tool to create, start by asking yourself one question: What question keeps coming up with your clients? Can you develop a tool to help them solve those problems?

Tools can be a powerful way to drive business within your agency. And by letting people use your tools in Messenger, you can help deliver a helpful and interactive experience for your leads.
6. Use QR codes at events
If you're an agency owner who speaks at events or meetups, you can bring listeners into your bot with a QR code. They're an easy means to pull interested people into a conversation where you can continue to build a relationship with chat automation. These codes are inexpensive to create, trackable, and can set you apart from your competition.

Once you create a QR code, you can place it onto presentation slides, business cards, brochures, and more. The possibilities are endless.
7. Turn website visitors into Messenger subscribers
A great way to generate more business for your agency is to turn web visitors into Messenger subscribers. You can place an overlay widget on a sales page with a lead magnet or Live Chat to opt-in to Messenger. If someone is reading a page and is unsure how your services will work for them, they can click-through to complete their task.

In ManyChat, you can create the message, timing, and placement and add it to your homepage, sales page, or any landing pages. Then continue to build a relationship with them through Messenger, SMS, and email.
Improving on your agency Chat Marketing strategy
Maximizing your Chat Marketing strategy can help you win more business for your agency. Armed with these tips, you'll be able to drive more leads and convert more customers using a ManyChat bot.
Drive scalable agency growth with ManyChat Pro. Upgrade today.
Los contenidos de este blog han sido elaborados de forma independiente y sólo tienen fines informativos. Las opiniones expresadas son las del autor y no reflejan necesariamente los puntos de vista de ManyChat o de cualquier otra parte. Los resultados individuales pueden variar.