The 8 Best Facebook Retargeting Ads We've Ever Seen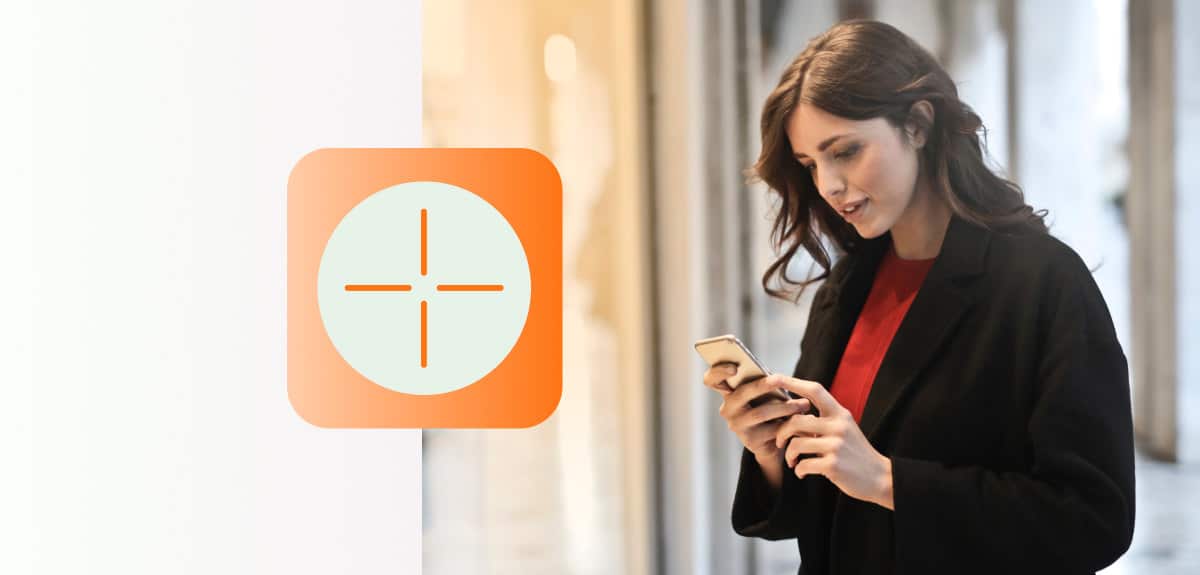 Your website generates traffic, but only a fraction of those visitors convert into customers. Why?
According to Marketo, 96% of visitors aren't ready to buy. They may be in a couple of weeks or months. But it's in your hands to encourage them to return and convert.
Think of it like dating. You've got to reach out to the other person after you first meet, otherwise, they'll likely forget about you.
Many businesses use Facebook retargeting ads to win back recent web visitors, drive traffic to their site, and boost orders. Motivate and inspire people to make a purchase with these eight Facebook retargeting ads.
Five reasons to use Facebook Retargeting Ads
More people on Facebook. Facebook recently reported over 2.45 billion monthly active users on the platform. When you compare this to Twitter's 330 million monthly active users and LinkedIn's 303 million, it's easy to see why Facebook is the best platform for reaching the highest number of people.
Easy to personalize. Easily personalize your retargeting ads on Facebook using customer lists. You can pull an audience from your CRM of who's visited your website and use it to send ads. This gives you the ability to target people with ads that are relevant to where they are within your sales funnel.
Build better customer relationships. By sending Facebook users to a Messenger bot after they click on your ad, you can connect with them on a more personal level. It also helps you learn more about your visitors. You can translate this info into powerful messaging to convince them to visit your website again and make a purchase.
Reach a more targeted audience. Refine your website retargeting ads using a Facebook pixel on all your sites' pages: code which lets you measure website activity and users' actions. You can then use this data to set up specific audiences with filters. For example, if you sell cosmetics but want your Facebook ad campaigns to target people searching for mascara, you can set up an audience that shows ads to just people who have visited pages with the keyword "mascara" in the URL.
Simple to make purchases. Facebook is a valuable platform for eCommerce businesses because it makes it easy for users to buy products they've previously looked at from your business through the social media platform. All you need to do is create a customer list based on past user actions, send your ad to people on that list and give them the option to go straight to your product page from your ad.
To learn how to advertise on Facebook and implement a successful retargeting strategy, keep reading for some of our favorite examples and key takeaways.
8 Best Facebook Retargeting Ads
1. Eurail
Eurail, a European rail pass company, used it's existing image assets and user-generated content to create eye-catching mobile-friendly animated Facebook video ads. It then created a Facebook retargeting ad featuring a new video to attract previous visitors back to its site.
Eurail also ran photo ads to compare performance against their videos. It found that the animated videos outperformed the photo ads across the board, generating:
3.2X more landing page views
7.7X more link clicks
78% lower cost per click
How to replicate this idea: Work with an animator to repurpose company images and user-generated visuals into your video marketing strategy. If you don't have much user-generated content, consider running a competition that asks existing customers to submit a photo of themselves interacting with your product or service, like Air Newzealand's #AirNZPacked campaign.
2. Miller's Roast Beef
Sponsored messages act as Facebook ad targeting inside Messenger. They target past subscribers in your Messenger list who you've spoken with over the past year. Miller's Roast Beef, a local sandwich shop, used these paid messages to deliver a personalized buy-one-get-one-free coupon to cold subscribers.
The company sent the offer to people who had interacted with Miller's on Messenger with a two-week deadline to redeem. Since their audience had previously expressed interest in the product, they were able to boost sales while keeping ad spend low. The campaign's results showed:
91% open rate
417 offers redeemed
Over $7,000 in additional revenue from repeat customers
48% click-through rates
How to replicate this idea: Segment an audience based on their actions (e.g. people who have interacted with your Messenger bot and looked at a specific product), create an offer they won't be able to resist based on this information, and deliver it through your bot to encourage the sale.
3. Cosmetic Derma Medicine
Cosmetic Derma Medicine took advantage of the Black Friday shopping season by sending teaser video retargeting ads hinting about a special offer. The company then created a Custom Audience of people who completed a lead form from the teaser ads.
Cosmetic Derma Medicine then revealed its offer to the Custom Audience, as well as past customers and website visitors. It also made sure that only people who lived near a branch saw the ads to drive relevance.
The precise targeting strategy combined with sleek video production lead to:
48% increase in revenue
75% lead-to-appointment conversion rate
18X return on ad spend
How to replicate this idea: Use a Facebook or ManyChat pixel to track Facebook users as they interact with your Facebook ad campaigns and website. Create a Custom Audience based on these users and send ads to them. Your audience list should be composed of people who've previously visited your website or completed a lead generation form to ensure the best audience targeting.
4. Deghi
For a Black Friday campaign, Italian bathroom fixtures website Deghi created an ad with the fun theme of Space Invaders. The company based its imagery and copy around the classic video game creating the clever and memorable tagline: Invasion of Deghi Discounts!
The ad was shown to specific demographic, interest and lookalike audiences. Then, during the active discount period, the company targeted people who had visited their website, viewed specific products or added them to the cart.
This ad campaign combined with a similar Halloween campaign resulted in:
30% increase in total revenue, compared to the previous year
3.4X higher return on ad spend with Halloween campaign, compared to the average for October
40% lower cost per acquisition with best-performing ad creative
How to replicate this idea: Think of popular themes you can use to build your ads while considering what your target audience's interests are . Then get a copywriter to come up with smart and playful copy based on your chosen theme.
5. Arugot
Organic skincare company Arugot created a sponsored Facebook marketing strategy to drive sales from cart abandoners. For each contact, the ad featured a personalized carousel of products they had previously added to their cart in the last 14 days. It also included a one-time discount and the "Shop Now" call to action to add that extra layer of appeal and urgency.
Thanks to Arugot's use of sponsored ads, careful targeting strategy, personalized product reels, and an enticing discount the company achieved:
2.9X increase in website purchases
11.3X return on ad spend during the campaign
78% increase in return on ad spend
How to replicate this idea: Use Facebook's Dynamic ads feature to retarget people who have taken an action on your website or app. You can then use the feature to show relevant product recommendations to your contacts based on their actions. By showing people products they're generally interested in, you're much more likely to secure sales.
6. Neuhaus
Luxury Chocolate maker Neuhaus leveraged Facebook's multi-language and country-based dynamic ads to reach past browsers and cart abandoners from around the globe. The feature ensured people on Facebook could see the ad across 11 countries and in the right language, helping Neuhaus broaden its reach on an international scale.
To measure performance, the company also ran standard dynamic ads in the same campaign and compared the results. It found that by reaching customers in their own language, the campaign generated:
2X increase in conversions
50% lower cost per purchase
72% higher return on ad spend
How to replicate this idea: Try Facebook's multi-language and country dynamic ads when retargeting previous web visitors. It gives you the ability to reach audiences in different countries with relevant content, maximizing your reach and presence as an international brand.
7. Ava May Aromas
Home fragrance specialists Ava May Aromas launched a Black Friday campaign to find new customers as well as re-engage existing customers and website visitors. To reach out to these audiences, the company created ads featuring its eye-catching collection in a carousel format.
Stylish photography which put the company's products in the best possible light, helping the ad grab people's attention as they scrolled through their feed. And on-point targeting ensured only people interested in home decor and aromatherapy saw the ad. The overall campaign generated:
3.6X increase in return on ad spend
5.8X more online purchases
47% decrease in cost per acquisition
How to replicate this idea: Are you lacking professional photos of your products? Consider hiring an experienced photographer to capture beautiful images you can use to give your Facebook ad targeting campaign that added level of appeal.
8. Blenders Eyewear
Blenders Eyewear wanted to sell sunglasses more cost-efficiently by reaching an engaged audience using sponsored messages. So the company sent messages to people who looked on the site but had abandoned their cart.
They used "Learn More" and "Shop Now" CTA buttons alongside an image of cool sunglasses with the company brand. Starting the CTAs with an action word helped the business deliver a clear goal, while including words like 'Now' evoked a sense of urgency without giving the user anxiety.
The ads delivered in Messenger ran for 48 hours and produced the following results:
7.5X lower cost per action
7.5X increase in return on ad spend
10.6X higher click-through rate
40% increase in sales
How to replicate this idea: Think carefully about the best words and phrases to use for your CTAs. For inspiration and direction, check out The Best Messenger Bot CTA Examples.
Improve sales through Facebook retargeting ads
When people come to your online shop, the goal is to get them to buy something. But the truth is, 96% of people won't buy the first time around. Facebook retargeting ads can help you get potential shoppers back into your store and encourage them to make a purchase. The time is now for you to start your journey into website retargeting and make more sales. Hopefully, these Facebook ad targeting tips have been helpful and will lead you toward a successful marketing campaign.
Get people back into your store and sell more with ManyChat. It's free to get started.
Los contenidos de este blog han sido elaborados de forma independiente y sólo tienen fines informativos. Las opiniones expresadas son las del autor y no reflejan necesariamente los puntos de vista de ManyChat o de cualquier otra parte. Los resultados individuales pueden variar.