Ecommerce Returns: How to Keep Customers Happy & Drive Growth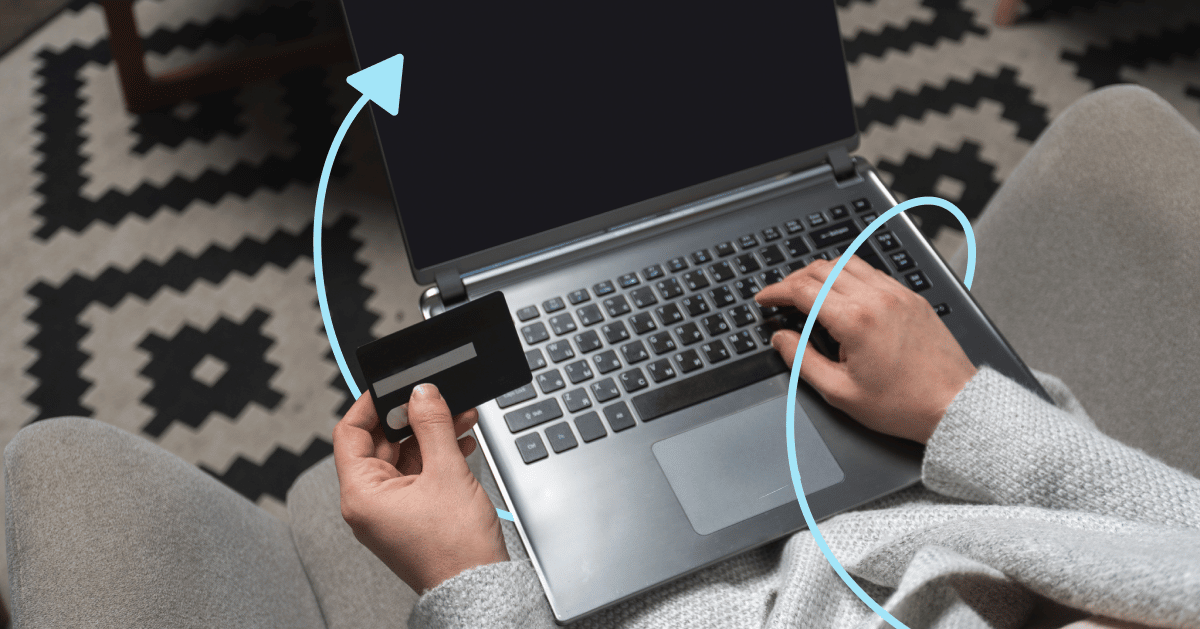 Online shopping has made it extremely easy for customers to purchase products and have them delivered within days. However, unlike brick-and-mortar stores where customers can tangibly experience products before making a purchase, eCommerce customers have to "trust" that what they see online will fit their needs before making a purchase. Ultimately, this means that returns are much more likely and can help or hinder a business's profit margins.
Why returns can make or break your business
Returns undoubtedly affect the bottom line of your eCommerce business, and your company can't guarantee new purchases will be made. But building customer loyalty through a positive return experience can help you and your business significantly, and is worth the extra responsibility.
The eCommerce industry values the customer experience more than anything else, so putting consumer interests first is necessary to build your brand. And that's why having a customer-friendly return policy can have such an impact.
Let's look at the stats:
92% of shoppers are motivated to buy again from a brand if the return process is simple.
60% of shoppers read return policies before making a purchase.
Aside from the stats, the eCommerce customer journey rests on one major factor — the customer's reliance and trust in their own judgment. While the eCommerce industry is slowly replacing physical stores, experiences at brick-and-mortars are distinctive. So instead of duplicating the tangible experience, review your return policies and processes to better suit both your and your customers' needs.
Can returns turn into a growth channel?
Customers are motivated by an easy-to-understand, preferably free, return policy. As a brand, your mission should be to deliver this experience. To make the return process easier for customers, focus on creating a shipping policy that's straightforward without hidden fees. If there is an extra cost or fee required to return your product, it should be mentioned very clearly and prominently; transparency is key.
Finally, after the customer drops off the product to a mail carrier, provide a return shipment update to seal the deal. Adopting a direct and transparent approach to returns is a game-changer for your company's bottom line.
The state of eCommerce returns and expected 2021 trends
The COVID-19 pandemic accelerated eCommerce adoption. More customers than ever before are making online purchases. So let's review some current return trends that will nudge your business in the right direction.
Free returns
Customers are most likely disappointed when they have to return a product, and charging an additional return fee can sully the experience even further. While it may dip into your profit margins, it's better to incur the cost of the return yourself and send a prepaid return label to customers.
Investing in reverse logistics
The returns management process can be complicated, and it's often difficult to match the customer-friendly policies of big corporations and gargantuan supply chains like Amazon, Zappos, Chewy, and others — especially when they have dedicated resources focused on making returns and refunds as easy as possible.
As a small eCommerce business owner, it's crucial to invest in your supply chain. Currently, you may handle returns on a product-by-product basis, but keeping track might get complicated as your business grows. Therefore, improving reverse logistics is an investment that yields benefits sooner rather than later and boasts a 12% increase in customer satisfaction.
Refund speed
Once customers are convinced by your hassle-free return policy, seal the deal with a prompt refund. But how quick does the refund need to be? Well, 72% of online shoppers expect a credit refund within five days of return. It makes sense that customers want an efficient and timely return, so it's in a business's best interest to pick up the pace.
On the other hand, 88% of customers disengage from or are turned off by brands that take too long to process a refund. Now that's one side of customer wrath not to be on. Slow and steady may not win this race after all.
How to reduce your returns rate
We've explored how to turn returns into a growth opportunity but let's take a few steps back to explore another option: reducing the returns rate. What does a business need to do to reduce return rates?
Create clear product descriptions
As we mentioned before, replicating the physical shopping experience is nearly impossible when operating as an eCommerce platform; however, everything you can do to implement a seamless buying experience will help you in the long run.
Building trust requires utter transparency, so be sure to keep your shoppers as engaged and informed as possible. Product images and descriptions that accurately and clearly represent the product not only exemplifies upfront honesty but also encourages your customers to come back for more.
Considering 88% of shoppers value detailed product descriptions, you'd be doing your business a disservice by not putting in a little extra work to entice greater customer retention. With eCommerce, you don't always need to blow your customers away with something extreme. It's usually enough, and encouraged, to provide your audience with exactly what they want, and precisely what you claim to offer.
Increase return time window
No one likes a short deadline. While most eCommerce businesses operate by maintaining a strict return time window, brands that increase their return periods are a breath of fresh air.
Plus, providing your customers with a longer return window decreases their chances of returning the product. Keep in mind that customers expect nothing short of a 30-day return policy, so implementing a 30+ day-return policy can increase customer confidence and loyalty.
Conduct regular quality testing
Growing your business sustainably requires your brand to be at the top of its game across the board. If the goal is to reduce product returns and replacements, it's important to test the products themselves at least once.
Experiencing a high return rate can be a real bummer. But that could be indicative of quality issues with products. Keep your quality assurance department aware of potential issues to find out why products are being returned.
Identify trends in commonly returned items
Understanding consumer behavior and adapting your brand accordingly is key to growing your business. On one hand, you can take a reactive approach and analyze if there are any similarities in returns; for example, returns may occur due to a somewhat misleading advertisement or manufacturing default.
On the other hand, take a proactive approach and create surveys to gather feedback at the end of each purchase. This empowers customers to be actively involved in the process until the very end, and, ultimately contributes to a reduction in returns. A combination of these two approaches will contribute to your brand's success, too.
Create a gift return policy
The holiday season is not all about hot chocolate, gratitude, and family. It's also about the gifts you receive and those you wish you didn't receive. So what do you do with gifts you wish to return?
A study revealed that returned gifts mostly ended up in landfills if they weren't sold to another retailer, and are rarely restocked. By giving customers the option to return their gifts, you'll enhance their user experience that much more. By adjusting the return timeline and further simplifying the return policy, shoppers are more likely to return for more!
Automate the return process
Facilitating customer returns pays off in the long run, but that doesn't mean it comes without any costs. When it comes to opening returns for holidays, in particular, your business is bound to face an influx of product returns.
Therefore, adopting an automated returns approach is supremely necessary, otherwise your workforce will quickly be overwhelmed. If your brand is equipped with in-house facilities to automate the process, then you're good to go. If not, then it's definitely worth considering outsourcing.
Return policy examples
Need some inspiration on how to write a good return policy? Check out the examples below from leading eCommerce businesses and their return policies.
Allbirds
Allbirds' return policy makes it clear the condition products need to be in before the brand processes a return. Even better, they've extended their holiday return policy until January 15 to cover the post-holiday shopping period.
Skull Society
Skull Society offers a no hassle returns policy. If you're unhappy with your product, just give it back. The company's return policy is incredibly detailed and provides all the information you need to make a return.
Splendies
Splendies' return policy is an example of a strict return policy. Because they sell undergarments, it makes sense that they have to be strict as customers don't want to buy previously worn undies. Their return policy also makes it clear how refunds and store credit work.
eCommerce return policy templates
There is no «best» return policy for eCommerce businesses. Every company is unique and your return policy should account for the types of products sold, past history of return fraud, national and international shipping, and so on. However, there are a few general ideas that can be easily adapted by any business to ensure smooth sailing.
Here are a few examples of templates you can use to customize your business's return policy:
Returns
Thank you for shopping with [BUSINESS NAME], we hope you had a wonderful experience. If you are not content with your purchase, you may make a return within [X] days from your order date. In order to make a return, please make sure the item is unused and in the same condition as you received it. To make the return, you [NEED/DO NOT NEED] to attach the original packing slip.
Shipping
You [WILL/WILL NOT] be required to cover the shipping cost while making the return. Please, [CLICK HERE/EMAIL US/FILL OUT THE FORM BELOW] to print your return shipping label.
Refunds
You will receive a refund for the returned product within [X] days of the receipt of the returned item, in the form of a [GIFT CARD/CREDIT TO YOUR ORIGINAL PAYMENT METHOD]. The original order's shipping cost [IS/IS NOT] refundable, and the cost of return shipping [WILL/WILL NOT] be deducted from the refund.
Return policy FAQs
Have more questions about how to set up a streamlined return policy? Here are some of the most frequently asked questions we've seen from eCommerce merchants:
What is the average return rate for online fashion retailers?
Clothing merchandisers have more returns than any other industry, with the highest return rates hitting between 30%-40%.
How do retailers reduce their eCommerce return rates?
Reducing eCommerce return rates is imperative for a business's success; therefore, retailers must use accurate product images and descriptions and then deliver as promised. Further, accommodating the customer with a longer return window and policies for gift returns is likely to help.
What is a good refund rate?
You may expect a good refund rate to be around 0%, but that's not realistic. A 7% -15% refund rate is healthy as it shows involved activity and opens a dialogue with customers.
What is an acceptable return rate?
Keeping in mind your line of industry and matching, realistic expectations, the acceptable return rate may vary. Since up to 30% of all products sold are returned, up to 20% may be acceptable.
How do you avoid returns?
Keeping a close eye on the product being delivered is an excellent way to avoid returns. By providing premium quality products within the time frame advertised, customers are less likely to look elsewhere for their needs.
How do I refuse a return?
By providing strict policies with every returned order, you can refuse an order that does not fall within the guidelines provided. For instance, a product exceeding the return window is not an acceptable candidate for a return.
Conclusion
The growth of eCommerce is bound to have a few setbacks in the product returns department, but setting firm, yet hassle-free, return policies can really work in your favor. Plus, adopting practices and strategies to reduce returns allows your business to grow sustainably.
Used by over 1 million businesses and 200,000 marketing agencies worldwide, ManyChat helps businesses like yours engage with millions of new customers through Messenger by Facebook and SMS to exponentially improve your return on investment.
Get started with ManyChat for free today!
Los contenidos de este blog han sido elaborados de forma independiente y sólo tienen fines informativos. Las opiniones expresadas son las del autor y no reflejan necesariamente los puntos de vista de ManyChat o de cualquier otra parte. Los resultados individuales pueden variar.