Q&A with Trevor Leon: How to Combine Social Media and Chat Marketing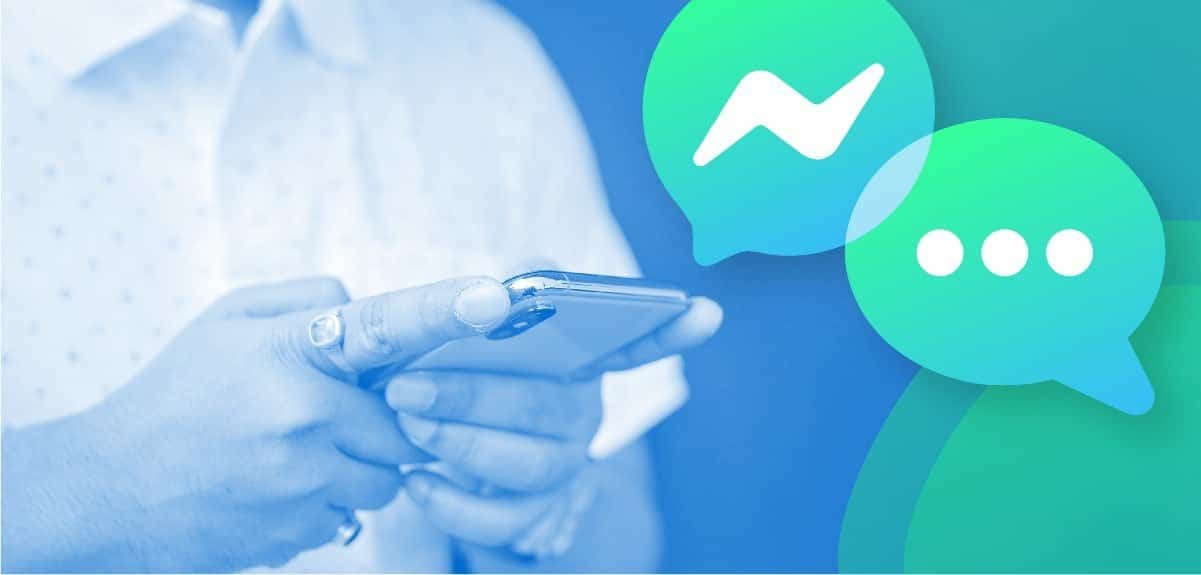 Whether you're a business or solopreneur, it's time to set yourself apart from the competition and stand out in the crowded landscape of this digital world.
Right now social feeds and email inboxes are cluttered, but Chat Marketing can cut through and help deliver your message directly into your targeted audience messenger's inbox with consistently higher open rates. 
"Messenger inboxes avoid all the noise of the newsfeed or promoted posts, so your message will stand out more. Once you have an audience pool of people who have opted into Chat Marketing, you can re-engage potential customers by tailoring your message to segments based on their behaviors," shares Trevor Leon, a marketing consultant who loves helping brands, entrepreneurs, and artists achieve their goals through forward-thinking campaigns and strategies.
Brands need to personalize their online content more than ever for each of their customer segments. The ability to hyper-target specific segments is becoming easier and easier, and marketing creative is beginning to shift so that messages are delivered directly to the segment they apply to.
"I am into fitness but specifically, rock climbing and snowboarding," says Leon. "I've noticed that on certain ads that I get, such as fitness brands or generic health products, marketers are customizing the creative so that within the first five seconds of the advertisement, it's directly tied to rock climbing or snowboarding. Designing creatives for each of your target market segments might be time-consuming, but it's well worth the effort so that your message can cut through the clutter," suggestions Leon. 
Understanding how to stand out from the crowd, Leon was able to turn one client's campaign from zero to 3,000 new email subscribers with Chat Marketing. A simple song giveaway helped him achieve success. And you can too. 
Leon breaks down common questions to help you succeed with your Chat Marketing strategy.
Q&A with Trevor Leon: How to Combine Social Media and Chat Marketing
Q: How do you combine social media and Chat Marketing (Messenger, SMS, and Email) to build brand awareness and generate leads?
A: Personally, I work with a lot of creators, artists, and entrepreneurs. Most of the clients I work with want to use Chat Marketing to promote their new projects, weekly or monthly episodes, send targeted special event announcements, and increase ticket sales. I have also seen other clients in the industry use Chat Marketing to allow fans to record messages to send to the client, who then plays the audio recordings in their weekly radio show or podcast.
While Chat Marketing is the vehicle to deliver content and engage with fans, your social media profiles become the vehicle to raise awareness to other followers that genuine interactions are taking place.
Posting screenshots of positive interactions on other networks, reposting fan's Instagram Stories, and retweeting excited fans can all help generate awareness and increase participation in the Chat Marketing program. Giving away content to fans for the exchange of data has also been very successful.
Q: What strategies have you done with your clients to boost business?
Providing a piece of exclusive content in exchange for fan data has proven extremely valuable in increasing leads and signups. We were able to utilize follow-to-download tools, comment-to-messenger apps, and automated email signup workflows to dramatically increase email and chat subscribers. Also focusing on creating high-quality unique content has proven successful in building greater brand awareness.
Q: What are your thoughts on marketing in 2020 and beyond?
Marketing is becoming tougher and tougher as the digital space is getting more crowded, and it's increasingly more difficult to cut through the noise. For this reason, marketers need to target even more tightly than before, and they need to segment customers and find marketing messages that speak to them. Highly targeted messaging is already in place, but it will only increase in 2020 and beyond.
In addition, content is becoming more important than ever, and the need to produce high-quality content is now one of the most important pieces marketers need to work on. We've seen the rise of Instagram, YouTube, and TikTok, which are content-driven platforms. Now, younger people are flocking to these platforms so brands need to invest even more in developing high-quality content.
Q: What's the first thing you recommend to marketers or SMB owners as you help build out their marketing strategy?
Work on your brand identity, your business goals, and then determine marketing strategies that align with these. Deepen your brand identity by creating a narrative of why your brand exists, what impact it will make on your customer base, and what purpose you give to society. So many people don't work on the core of their business first, which leads to a fragmented marketing strategy of them just "trying things" to see how they stick. Every action needs to apply back to a business goal, and how it relates to continuing the brand story.
Q: What's one major lesson you learned through the evolution of digital marketing, especially Messenger Marketing and Chat?
In the day and age where marketers are constantly bombarding consumers with content and advertising, people really just want a direct connection to creators, artists, and public figures. This is why Messenger marketing and SMS marketing is becoming more popular. When followers message directly with the creator or artist, it becomes the ultimate fan club. They get to talk directly with the personality, have a one-on-one connection, and feel like they are more valued as fans. This deepens the connection between a personality and a fan and strengthens your brand equity. For internet personalities, creators and artists, this one-to-one connection is the secret to building stronger lifelong followers.
Q: How are you using SMS marketing?
A lot of artists, creators, and public figures are asking about SMS marketing, so this is now an extremely sought-after tool. We've had clients communicate with fans to build more genuine interaction while building a customer pool that they can also make announcements down the road.
An important part of this is to prove to your fans that it's actually the creator or artist communicating with them. A good way to announce it is to actually have the client record a video of them talking about the texting number and then posting that to socials. You can also give more proof of genuine interaction by using the screen recording feature as they go in and respond to people. Another way to build trust is to screenshot genuine interactions and post them on Twitter or Instagram Story.
Q: How are you using email?
My clients use email to communicate periodic updates with fans, and some use it more frequently to target more directly via city and state. A popular new trend is using highly compressed GIFs in emails. Just make sure to watch your file size as large embeds can get caught in spam filters. One of my clients uses email as a lead generation tool by providing a free lead magnet such as an eBook in exchange for an email address, which allows you to place the customer inside the funnel at the point of data exchange.
Q: What's your step-by-step approach to Chat Marketing?
When working with a client on Chat Marketing, the first step is to identify the goals and see how Chat Marketing can be applied to achieve these goals. Secondly, we want to provide value to fans and followers, so we must make sure the marketing system can solve a solution or provide a unique point of value for fans. Next, you will want to design your Chat Marketing program, working on the language, tone of voice, and call to action. Once you implement these, it's important to regularly check in on your analytics and report to your team so you can see if the chat program is hitting the goals you set from the onset of the program.
On one of the campaigns we ran for a client, we gave away a song through ToneDen and it generated over 3,000 new email subscribers for the client.
About Trevor Leon
Trevor Leon is a creative marketing professional who loves helping brands, entrepreneurs, and artists achieve their goals through forward-thinking campaigns and strategy. Prior to operating his freelance business, he spent three and a half years at Little Empire Music where he worked with clients such as Nicole Moudaber, Rufus Wainwright, CID, KUURO, Manatee Commune, and more. Over the past seven years, he's worked in various roles specializing in brand building, digital media strategy, event marketing, live music, sponsorship activations, and strategic execution of global and local marketing plans. When he's not behind his computer, you can find him outdoors snowboarding, rock climbing, camping, and exploring the great wilderness. You can reach him at http://www.trevorleon.com. 

Los contenidos de este blog han sido elaborados de forma independiente y sólo tienen fines informativos. Las opiniones expresadas son las del autor y no reflejan necesariamente los puntos de vista de ManyChat o de cualquier otra parte. Los resultados individuales pueden variar.