Announcing ManyChat's Affiliate Program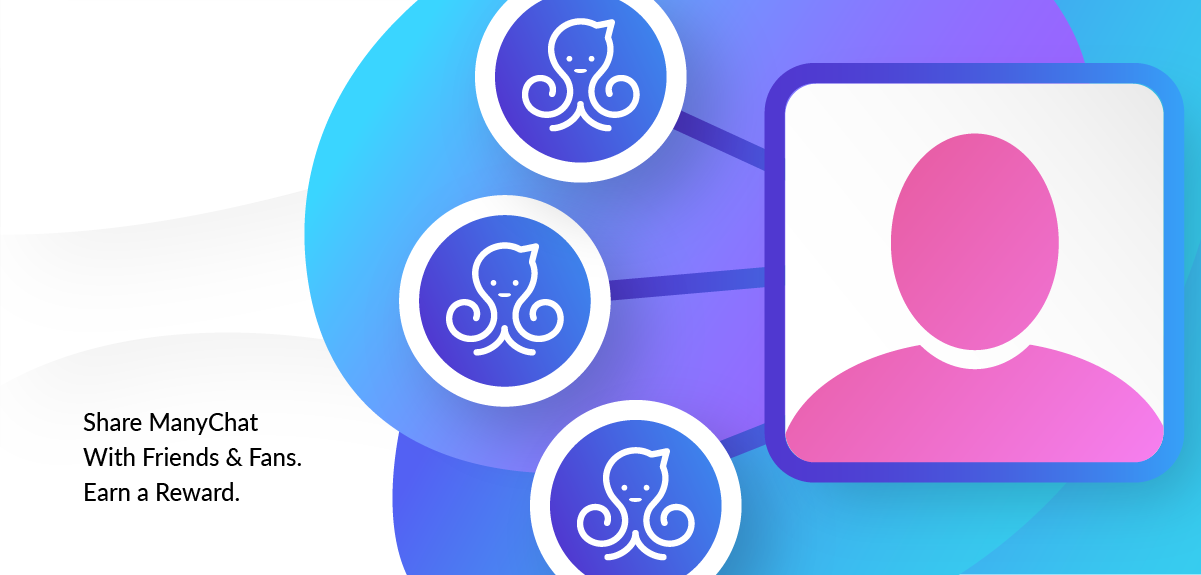 Today, we're excited to announce the launch of the ManyChat Affiliate Program! We created it to reward the many marketers who take the time to share ManyChat with their friends and fans. As a member of the affiliate program, you'll earn money on any new Pro accounts that join ManyChat.
How It Works
After signing up, you will have a unique referral link and banners to share with your audience. When a customer joins ManyChat through from your referral, you'll earn 100% of their first month's payment (after they make that first payment), then 100% of their 2nd month's payment as well, net of any discounts applied by the customer. As you refer more and more customers, your commissions can really add up.
How Much Can I Make?
There is no limit to the number of referrals that can be made. The more users that you refer, the more you'll earn.
Check Your Commissions in Real-Time
Once you've signed up, you can check the "My Earnings" section to see your earnings in real time. You'll see a chart that looks like this:

We've started you out with a link, which you can share on your social or messaging channels, plus banners which you can post on your site or blog.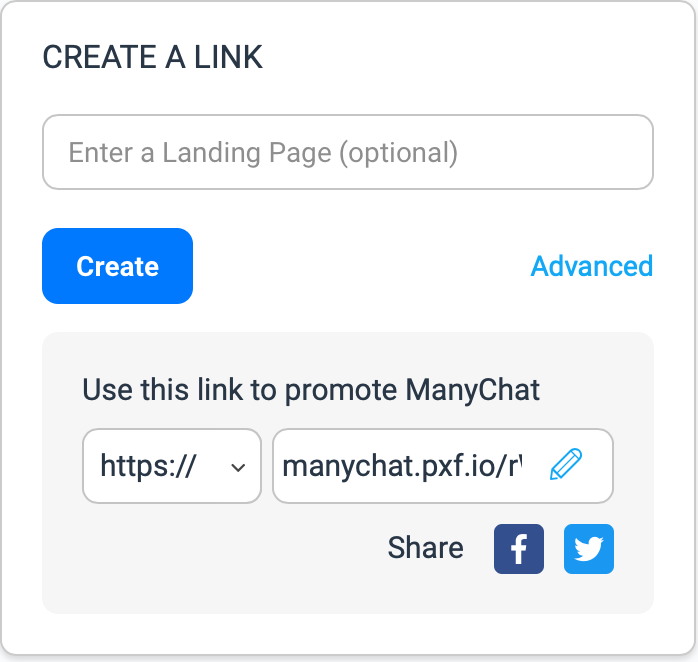 Once you've earned over $50, you'll begin to be paid roughly every 45 days. We'll keep the payments coming every 45 days as long as you have over $50 in accrued earnings.
Potential Earnings from Free Signups Too
If someone signs up for a free account, and then upgrades to a Pro account later on, you'll still earn commissions from your referral up to 120 days after the referral.
Signing up for the ManyChat Affiliate Program only takes a minute. Once approved you'll be promoting and earning in no time!
Los contenidos de este blog han sido elaborados de forma independiente y sólo tienen fines informativos. Las opiniones expresadas son las del autor y no reflejan necesariamente los puntos de vista de ManyChat o de cualquier otra parte. Los resultados individuales pueden variar.