4 Ways To Use Chat Marketing For Valentine's Day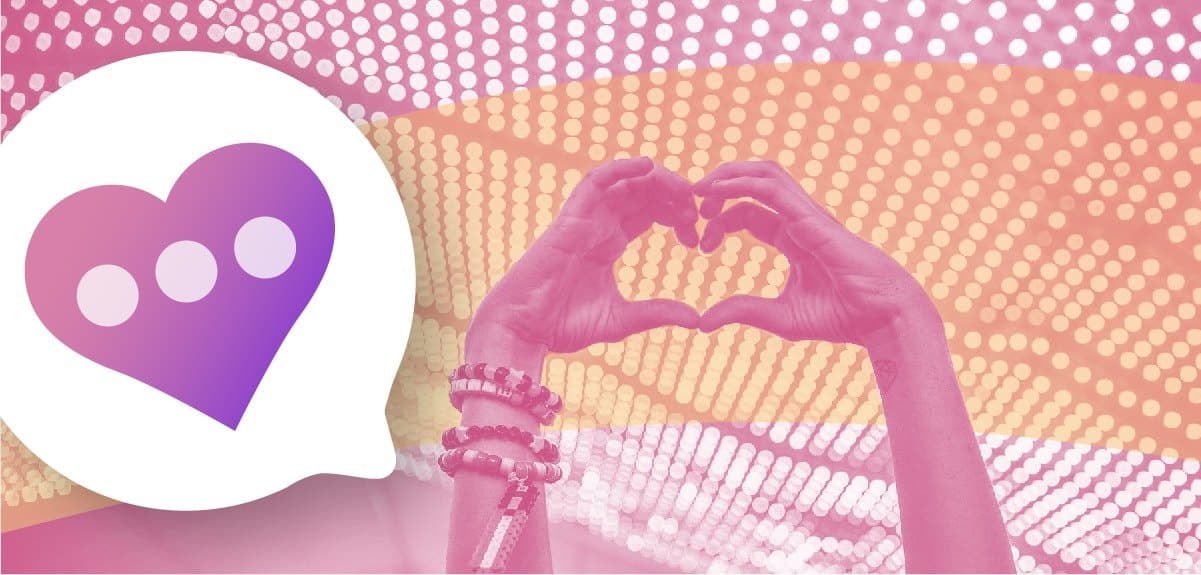 When it comes to holiday promotions, Valentine's Day might not be on your radar as an important time of the year for marketers, but it should be.
February 14th brings in some major revenue for retailers. The average customer spends a minimum of $116.21, with over $13 billion total invested into this holiday. About 54 percent of Americans celebrate Valentine's Day and they patronize all kinds of companies, from restaurants to jewelry stores to wineries.
You can cash in this February by following these four ways to use Chat Marketing to advertise your Valentine's Day sales.
Capture the user
Use your Messenger bot to capture users, starting with a simple welcome sequence that gets to know them and what they're looking for. Once you've learned valuable information about your customer, consider moving the conversation to text or email to keep things going and share product ideas. ManyChat recently introduced a two-way text feature that lets you chat with customers via SMS.
Learn more ways to capture the user with SMS opt-ins.
Email marketing is another effective way to close sales — and you can always bring things back to Facebook Messenger, if that's the customer's preferred way to communicate.
Nail the timing
The best time to start Valentine's Day marketing is a few weeks before February 14th, but don't forget about last-minute shoppers. One flower shop told Fortune that 70 percent of Valentine's Day orders come within five days of the holiday, while 50 percent are for same-day delivery.
What does this mean for you? Send your initial message through Facebook Messenger two weeks ahead of time. For customers who don't engage with the message, use Messenger to reach out again a couple of days before the holiday. For customers who do answer the first message, move the conversation to SMS and send them another text just before the holiday if they haven't converted. You can have a conversation with ManyChat's two-way text feature and offer personalized products for the customer to buy.
Suggest personalized products
Remember the simple welcome sequence you can send through Messenger to capture the user? That sequence should gather valuable information about your customers, such as who they're shopping for and what their budget is. After they've answered those questions, you can suggest relevant products they may be interested in purchasing.
For example, you can have them select from a multiple-choice list whether they're purchasing for a parent, child, significant other, or friend. Then use another multiple-choice question to find out their approximate budget. If someone is shopping for their mother and can only spend $20, for example, you could send them a link to your women's clothes that are currently on sale.
Be Creative
You might find it difficult to market your product or service with a Valentine's Day angle. And while it's true that candy companies and flower stores will do the most business, you can still find a way to tie in what you're offering with the holiday. For instance, a local lawn care company could send a message or text encouraging people to give their spouse the ultimate gift this Valentine's Day: a break from mowing the lawn when summer comes.
By thinking carefully about the language you use to advertise your business, you can help your customers see the connection between your company and this holiday, and convince them that it's the right time to make a purchase.
Spread the Love
This Valentine's Day, share the love and earn some extra revenue by using Chat Marketing to promote your business. Tactics such as creatively engaging users and paying close attention to the timing of your messages can help elevate your business to the next level — and that's something that's worthy of heart eyes.
The contents of this blog were independently prepared and are for informational purposes only. The opinions expressed are those of the author and do not necessarily reflect the views of ManyChat or any other party. Individual results may vary.