Performance Metrics: 5 Key Indicators for Revenue Optimization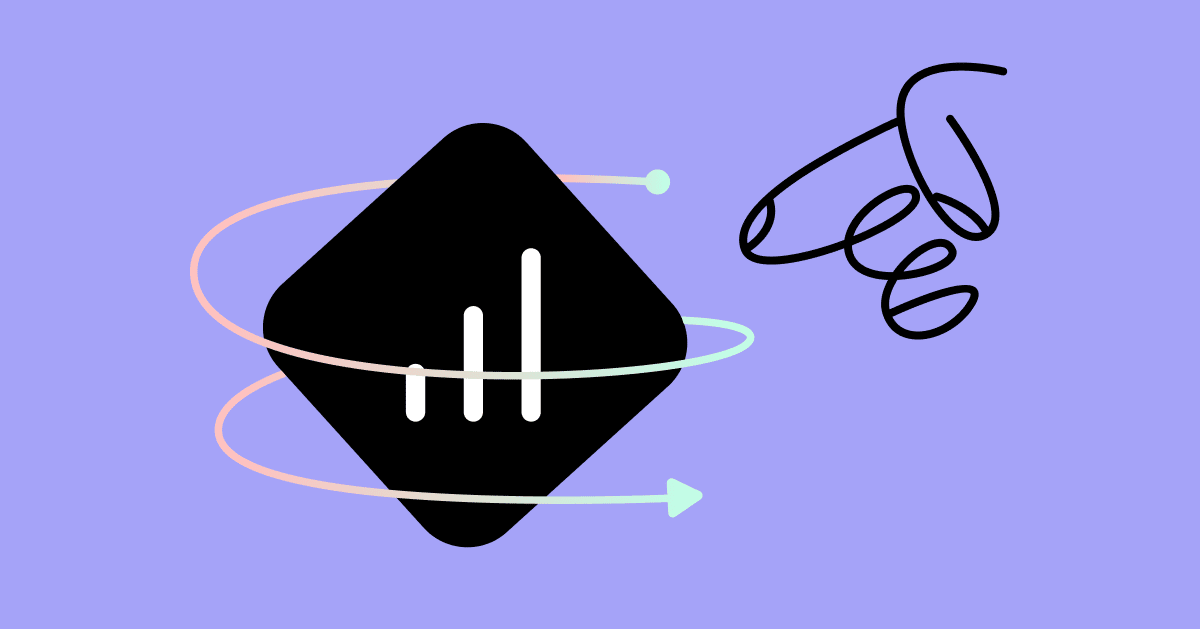 According to research from Econsultancy, companies are enjoying a surge in online sales, cross-border transactions, and demand for products. As growth marketing and product teams experience this shift, one of the biggest questions that arises is how to measure success. 
To answer that question, focus on key performance indicators (KPIs) that align with your business's revenue strategy and profit margin. Here are some recommendations to make your data work harder for your business.
Choosing business performance metrics
Today's analytics landscape makes it possible to track almost anything. For this reason, companies have built up stockpiles of customer information. But this data is only as valuable as it is useful. Right now, a lot of data is going to waste, or companies are unsure how to turn it into actionable insights.
According to one estimate from Priceonomics, 55% of all collected data is unused. Critical customer insights are falling through the cracks—which means that companies may be wasting time focusing on metrics that don't matter.
At the same time, companies are increasing their investments in data capture, collection, storage, and analytics. One study from Harvard Business Review found that the pace of investment in big data and AI initiatives has been steadily increasing at large companies. Yet, companies need to be careful about what they're measuring and why; every KPI should have a clear purpose. 
A useful performance metric will empower people within your company to make judgment calls that will help achieve your organizational goals. What will the impact of decision X be? Where can you reach your highest-value customers? Why is your revenue decreasing?
The right data strategy will help you answer such critical business questions.
Build your measurement system
One way to improve your data's usefulness is to connect all your metrics. With a holistic perspective, your analytics can paint a more accurate picture of your business's health.

Core customer needs are the pillar of your revenue strategy. Use the example metrics below to create an integrated measurement system for business performance that will determine how well you meet these needs.
1. Customer satisfaction
Happy customers are your business's most important growth fuel. PwC found that 32% of customers will walk away from a brand they love after a single bad experience. For this reason, poor customer service has the potential to poke substantial holes in your revenue bucket.
Qualtrics, a market research platform, says that there are four ways for businesses to measure customer satisfaction. The overall recommendation from Qualtrics is to develop an opinion survey that measures attitude, loyalty, and intentions for repeat purchases.
You can also calculate a net promoter score (NPS), which captures the likelihood of your customers' willingness to recommend your company to a friend.
2. Revenue per campaign
If you're investing in marketing, you need a clear understanding of how your campaigns are performing. To achieve this, you'll need to measure revenue per campaign.
When capturing this metric, it's essential to look beyond direct response performance. It's unlikely that most people will buy your product immediately after clicking on an ad. Customer journeys are often complex, with shoppers taking multiple steps before purchasing products.
For accurate revenue attribution, you'll need to piece together a comprehensive picture of your sales process. What campaigns/touchpoints were a part of your customers' buyer journeys? How did each one contribute to the outcome?
You may need a combination of post-purchase surveys and business intelligence data to gain this perspective. However, don't be surprised if you find yourself unable to nail down exact campaign revenue attribution. It's practically the holy grail of data-based marketing!
3. Conversion rate
A conversion rate is a general term used to describe the percentage of shoppers who take specific actions on your website or other digital communications. Generally, such actions align with a transactional goal.
Conversions can be click-throughs on emails, sign-ups for free trials, or purchase completions. Imagine that you're putting together a treasure map, with each conversion event pushing shoppers further along the buyer journey.
Conversion rates are helpful to measure because they identify specific areas for optimization and improvement within a business. Are people acting on your calls to action? Are you preparing the right campaign concepts for your target audience?
Conversion rate metrics can help answer these questions.
4. Content engagement
Yes, your brand may be publishing content. But does your audience find it valuable?
One way to gauge your content's effectiveness is to measure the time that people spend consuming it. Collectively, how much time do people spend reading your blog posts, ebooks, case studies, and other resources?
You can also paint a more precise picture of engagement by segmenting your content types and topics, which will help you understand whether some material is more valuable to different audiences.
To create a content engagement metric, you'll want to generate a database of "time on page" reports for URLs on your website. From there, look at trends over time and group your pages into different genres. Using analytics apps like HubSpot, Amplitude, Matomo, Google Analytics, or Tend, you'll be able to see which customers have spent time on your most engaging pages and which types of content lead to conversions.
This perspective will help you determine how to structure and streamline your campaigns for optimal revenue generation.
5. Bounce rate
A bounce rate is the percentage of people who visit a webpage and then immediately leave.
This metric tells you whether the information you're offering is relevant to search intent or aligns with expectations. If someone comes to your website and then "bounces," it's likely that the person did not find what he or she was hoping or expecting to find.
Bounce rate data can help you improve the effectiveness of your website's entry points. One way to gather this perspective is to segment your bounce rates by marketing acquisition channel.
Your bounce rate is a key metric for your lead generation and sales pages. It will also be valuable to assess whether your content aligns with audience intent.
Focus on the business story
When you build a measurement system for your business, it's critical for your KPIs to align with specific company objectives. A reliable performance metric will help you understand where to focus your time and make better decisions. The right quantitative approach will impact your business's overall performance.
This communication loop helps improve team productivity, campaign effectiveness, and profit margins over time. Amassing data that enables you to make critical business decisions is the goal—smart companies do not waste time gathering data just to have it. 



One of the most critical metrics for your business to measure is customer lifetime value (CLTV or CLV). This key performance indicator (KPI) provides a realistic picture of how much a customer is, for lack of a better word, "worth" to your business.
Positive interactions are critical to boosting customer value metrics and ensuring that your brand stays relevant. Here's how you can use a chatbot to increase your customer lifetime value — one of the most important KPIs for sustaining and growing your business.
The importance of customer lifetime value (CLTV)
Customer lifetime value is one way to quantify the growth potential of your business.
This metric can help you make informed, strategic decisions about your customer acquisition and engagement strategies. Companies often use CLTV metrics to figure out what they can afford to spend on marketing.
Your customer acquisition cost (CAC) to LTV ratio will help you determine what to spend on growth marketing campaigns. Once you've determined the ratio for your company, you can confidently launch and scale a paid advertising program that aligns with your organization's profit and revenue goals.
For instance, if you spend $5 to acquire a customer and the expected LTV is $25, you'll learn $20 in profit over the course of their relationship with you. To learn more about the math behind CLTV, take a look at the video below:
The challenge with measuring customer lifetime value is that you're reducing complex human interactions into a number. For instance, your data might lead you to forecast that person X will spend Y dollars over Z years. But what if a competitor enters the market? Or person X changes his preferences, and his interest in your product suddenly drops off?
Despite its limitations in calculating future returns, it's still a very helpful metric, and brands should invest in staying relevant and top of mind to boost it.
The link between CLTV and chatbots
Chatbots can help increase positive interactions between companies and their audiences. These positive interactions give your brand a reputation for delivering excellent customer service, which is known to increase loyalty and engagement (both of which are key indicators of higher CLTV).
The bar for great customer experience is high. Companies are under pressure to deliver high-quality service at record speeds. Today's shoppers expect instant answers to their questions, with 90% rating an immediate response as "important or very important" when they have a customer service concern.
But the vast majority of business owners don't have the resources to employ large customer experience teams. In environments like this, chatbots help eCommerce stores, agencies, and marketing teams seeking creative and substantive ways to converse with their customers. Here are some stats to help illustrate the value of a well-thought-out chatbot strategy:
Chatbots can add value to your business by handling customers' frustrations immediately. No longer burdened with this responsibility, your employees can focus on problem-solving and performing more creative work.
Strategies to Try with ManyChat
With ManyChat, you can create fun and engaging conversational experiences without the need for a human to provide the dialogue. Here are a few example chatbot flows that you can apply to your business.
Remarket to shopping cart abandoners
Shopping cart abandonment is a major challenge for eCommerce companies. One study found that shoppers abandon 88.05% of all online shopping orders. Optimizely, a company specializing in solving conversion optimization challenges, has identified 10 reasons why shoppers don't complete their checkout funnels. Here are a few of the most notable:
Lack of trust. People may not be comfortable with sharing their credit card information online.
High shipping costs. Shoppers may experience sticker shock when they see the final price including shipping.
Complexity. If a checkout flow is too time consuming or difficult, they'll give up on making a purchase.
Just browsing. Some shoppers are just window shopping and are not interested in making a purchase.
Lack of payment options. People may lack access to their preferred payment methods — such as PayPal or American Express — at checkout.
High product cost. Shoppers may be comparing prices between stores.
Technical problems. Glitches may hold people back from completing their purchases.
A chatbot can lure people back to the carts that they've abandoned. You can use ManyChat to remind customers of items they neglected to purchase — using a coupon or promotional discount as an incentive, if you so choose.
ManyChat offers a template that you can use to set up your shopping cart abandonment workflow. Good luck!
Provide a glimpse behind the scenes
According to the Edelman Trust Barometer, consumers are holding brands to higher standards as the pandemic grinds on. An estimated 78% percent of respondents expect businesses to protect employees and the local community. Additional research from Edelman found that the majority of Americans expect brands to speak out against racial injustice.
It's more important than ever before for brands to be transparent and authentic about their values. Furthermore, customers know talk is cheap. Companies need to "walk the walk" by making decisions that prioritize human interest. Brand values are a crucial part of building customer loyalty.
A chatbot can help your team provide such behind-the-scenes transparency. This "about us" chatbot template from ManyChat can help you get up and running with your own program. The conversation flow takes audiences through a relationship-building process using pictures, texts, texts, and interesting questions. At the end of the discussion, shoppers can schedule a meeting to learn more.
Share interesting content
A content publishing strategy can help your company remain top of mind. By sharing valuable resources, people have a reason to keep visiting your website — even if the timing isn't right for making a purchase right then.
Using a chatbot, you can efficiently share your content with your audience. This recipe sharing template can help you set up a basic strategy. You can also learn how ManyChat builds its email list using its blog content (scroll down to the bottom of the article).
Increasing your CLTV can also help your business
Remember that a growth tool is only as high-performing as its underlying marketing and customer experience strategy. One way to win over your audience is by delivering a helpful and uplifting experience. A chatbot can help your audience feel good.
Happy shoppers are more likely to become loyal customers and are also valuable vehicles for further customer acquisition. Positive experiences inspire recommendations on social media channels like Facebook and Twitter. In this way, a messenger bot has the potential to amplify your growth.
You'll also gain valuable insights by launching a chatbot and listening to customer questions and concerns. Its two-way dialogue can help your business build a better user experience.
Use chatbots to offer reminders, illustrate your business's value, and share interesting content.
With ManyChat, you'll be able to scale meaningful conversations with customers, optimizing their CLTV and providing a better user experience at the same time.
Level up your brand communications with a chatbot. Sign up for a free trial with ManyChat.
O conteúdo deste blog foi preparado de forma independente e destina-se apenas a fins informativos. As opiniões expressas são de responsabilidade do autor e não refletem necessariamente a posição do ManyChat ou de qualquer outra parte. Os resultados individuais podem variar.