How to Roll Out a Text Campaign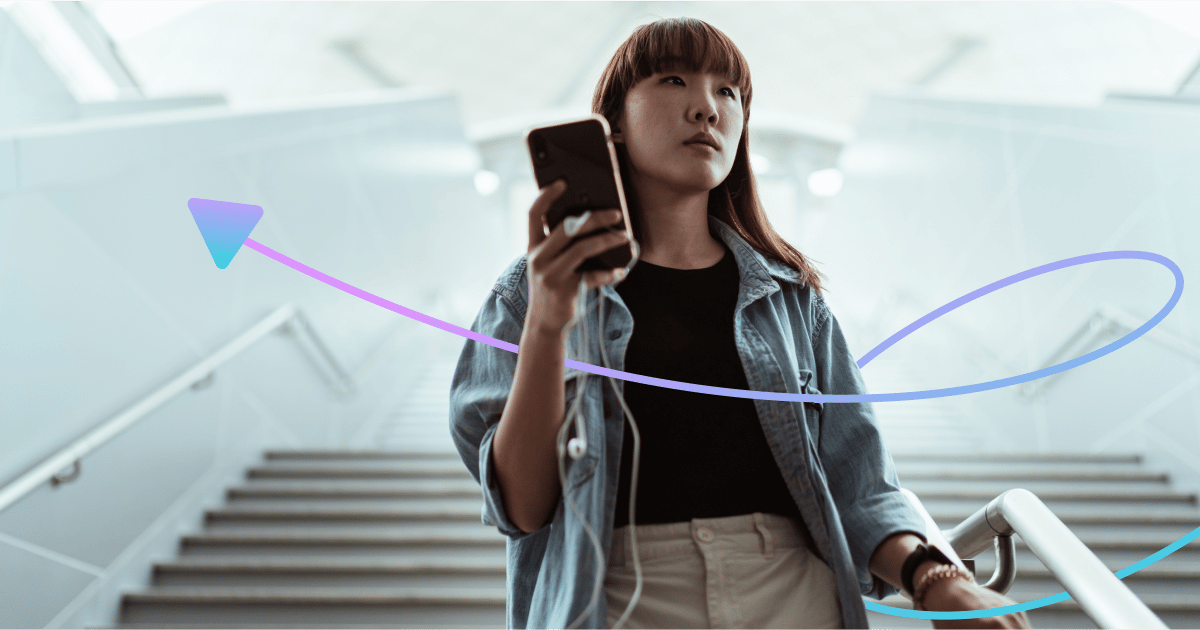 Is rolling out a text campaign right for your business? Although text campaigns have only been trending on the marketing scene for approximately three years, it has been an integral part of mobile marketing campaigns across many industries. If you're on the fence then let us encourage you by saying the stats are in your favor! 
With these stats in mind, it's no wonder so many businesses are opting to implement an SMS campaign! There aren't many industries that haven't utilized the benefits of this amazing marketing technique. Doctor's offices, grocery stores, restaurants, and eCommerce businesses are all creating direct lines with consumers via text campaigns.
We realize that statistics alone aren't enough to persuade businesses to implement a new SMS marketing campaign. That's why we're going to show you what a texting campaign can look like for your business and how to create one that will have optimum benefits for your team and for your customers.
What is a text campaign?
Text campaigns are a marketing tool used to connect with potential and existing customers. Customers subscribe to receive text messages from a business. The business then sends texts to alert customers of sales, new products, survey opportunities, reminders, etc. Text marketing campaigns have three main benefits:
Increase brand awareness
Boost customer engagement
Generate a rise in sales
Check out the ManyChat crash courses on SMS marketing to get a bit more insight on how the mobile commerce campaigns work:
How do I create an SMS campaign?
Don't let the unknown territory of creating a text message campaign throw you off. The truth is that an SMS campaign begins just like any other marketing campaign your team has put together in the past. Setting goals, knowing your audience, and creating concise copy are all central to a great text marketing campaign. Here are some necessities as you get started:
Set a clear goal
Every marketing campaign begins with setting a goal. Establish your goal for the text campaign. Are you hoping to engage customers more? Show your brand? Boost sales? Increase newsletter subscribers?
Choose best delivery times
Don't overwhelm customers with text messages or you'll find them opting out before you even feel that you've gotten started. It's also important to not ignore your recipients. They've clearly opted in for a reason so it's important to show up. What's the best balance? Begin by sending 4 or 5 messages a month. From there, your team can choose the best balance for your customers and with your goal in mind.
Create a clear opt-in for customers
Be transparent with customers on how many text messages they can expect to receive each month. Customers should be given an action that they must complete to be opted into receiving texts from your business. "Reply YES" is an effective way for them to establish their consent. Give customers opportunities to opt-out of texts throughout the duration of the text campaign.
Personalize messages
You probably know this important rule from implementing your email campaign. Customers want to know they matter to your business. Personalize the automated text message by using the customer's first name. Personalization goes far for your brand making a good impression. Businesses can also use personalization to remind customers that their purchases matter and thank them for being part of a cause (i.e. "Sherri, thank you for supporting small business" or "Sherri, your purchase helps the planet.")
Showcase your brand
Text blasts may be a new format for your business, but your brand can still be a central element to your design. Including GIFS, product photos, and on-brand copy are all great ways to remind customers of how your business is different. Keeping your brand front and center will increase brand awareness. Use texts as an opportunity to remind your customers of your company tagline, vision, and purpose.
Clarify the purpose
Every text should have a clear and concise purpose. Why are you sending the text? Is the text offering a discount, promoting a new product, or simply a message of customer appreciation? Know the purpose of every text and keep the copy short.
Create a sense of urgency
Customers need to know the purpose of each text but also be presented with a timeline. Simply telling customers about a sale will only leave your message idle in their inbox. Create a sense of urgency by using phrases like:
Ending soon!
Starting tomorrow!
Don't miss out!
Present a clear call to action
It's essential that texts have a purpose, a sense of urgency, and a clear CTA. There is a time-sensitive sale, but what do you want customers to do about it? Customers should always know what their options are and how to take advantage of the message they're being presented with. Here are a few more CTA tips:
Keep CTA buttons short and to the point
Avoid creating overused CTA phrases
Have the CTA be in contrast colors to your brand so that it stands out
How do you do text marketing?
With an SMS campaign strategy in place, it's time to move on to implementation. A third party is best for helping to manage subscribers and the details of your campaign. Outsourcing the campaign to a professional agency is going to save your team a lot of time and headaches. The agency will assign a false phone number to your campaign and then organize your text message campaign to your specifications.
Know that with any marketing campaign, there will be times of adjustment and learning new methods on how to achieve the goal that you have in mind. You may find that you'd like to increase the number of times you send text blasts. It may take some time to get the copy of your messages on point. Promotions may be hit or miss depending on the timing, inventory, or ease of promo code use.
The main thing to remember is to create texts that work for your customers–easy to read, understand, and move forward with a clear CTA.
Will you show me SMS campaign examples?
We get it. Talking about the stats and the how-tos aren't enough for some of us. We're eager to learn by seeing, too. We want to share two great SMS marketing examples from text campaigns to help you as you're creating one for your business:
1. Love Wellness
This supplement and wellness company does a great job in their SMS marketing campaign. Here's why we love it:
They identify themselves
It has a great personalized introduction
The purpose is clear
The link to the shop is attention-grabbing by being separate from the other copy
Customers have the option to opt-out
2. Save Lands
The beauty of this Save Lands is that it speaks directly to their target audience by using key phrases. "Make a difference" and "Plant 12 trees" bring customers back to the vision of the company and remind them that their purchases matter. What we loved about this campaign:
Those keywords remind customers of the company's purpose
Customers are encouraged to pitch in and make a difference
Discounts and incentives are clear
Links to shop stand out
What is the best text message marketing service?
This is one of the most important aspects of the whole text campaign process. Knowing which mobile marketing service to hire can feel intimidating. In order to find the right text message marketing service for your business and your set goals, your team needs to work through answering a few questions.
What is the caliber of your texting campaign now and what do you hope it will be in the future?
Are you hoping to do a trial run to see how it goes or are you looking to invest full time right away?
What do you need from the mobile marketing service?
Do you plan on needing international texting services?
ManyChat believes that a messaging and SMS messaging campaign is necessary for the longevity of any business. We're experts on bringing your message to your potential and existing customers. We adore small and big businesses just the same and believe that you're onto something with wanting to implement a text campaign. Check out our messaging examples and consider reaching out today.
Key takeaways
We hope that you feel more ready than ever to jump into creating your first text blast campaign. Your decision in moving forward is a great one! With merely every customer having access to a mobile phone, your target audience will be more reachable than ever. It's important to throw in a reminder that your business should give customers a clear opt-in before the campaign starts and opt-out after it begins. Being too eager to send out those messages won't work in your favor. A well-executed strategy is one that involves a clear goal and patience.
Just a reminder to check out our FREE ManyChat videos on SMS messaging campaigns. We'd love to help you with the integration of your new campaign and partner with you as you watch your business grow with text messaging.
O conteúdo deste blog foi preparado de forma independente e destina-se apenas a fins informativos. As opiniões expressas são de responsabilidade do autor e não refletem necessariamente a posição do ManyChat ou de qualquer outra parte. Os resultados individuais podem variar.