Facebook Canvas Ads Beginner's Guide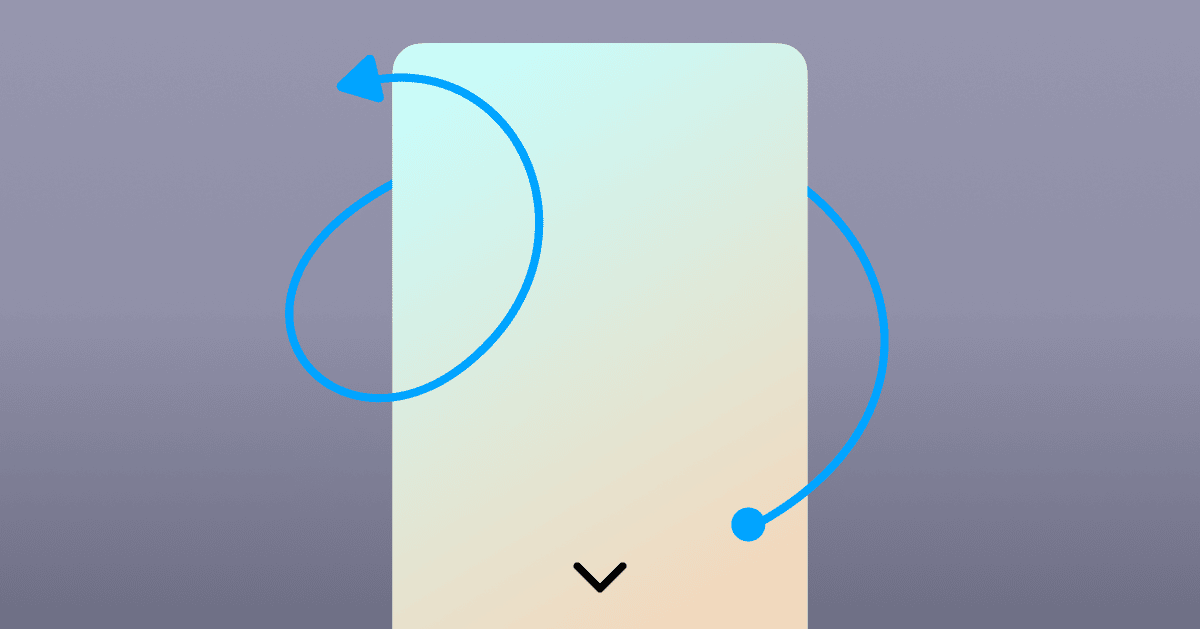 Facebook Canvas Ads are the easiest way to connect with today's online shoppers.
Nearly 2.8 billion monthly active users spend time online on Facebook, and 98% of them access Facebook on a mobile phone. Given their habits, it's crucial to meet them where they are—especially if you want to publish lead generation or shopping ads. 
Facebook Instant Experiences, formerly known as Canvas Ads, help you create beautiful, mobile experiences for your ads. Designed to capture your audience's attention, they load instantly and have proven to drive better business outcomes. 
In this beginners guide, you'll learn what Instant Experiences are, how to create them, and how to make the most of them as part of your Facebook marketing strategy.
What are Facebook Canvas ads (i.e., Instant Experience)?
Canvas Ads, now Instant Experiences, are a mobile-optimized Facebook ad type designed to grab your audience's attention with a full-screen ad. Viewers can interact with them to boost engagement: Users can watch videos and photos, swipe through carousels, tilt to pan, and explore lifestyle content with tagged product images.
Instant Experiences create an environment filled with dynamic content, well, instantly! You can shape them in a few different ways.
Storefront: Here you can display products in a grid layout (including the product descriptions and pricing), allowing people to browse more of your products on one page.
Form: Gather your customers' personal contact information to generate leads for your business, or find out more about a potential new audience.
Customer Acquisition: Use an instant, mobile-optimized landing page to encourage action and drive conversions.
Storytelling: Let your brand story speak for itself with an appealing narrative that teaches customers about your company in a laid-back way.
Lookbook: If you have any photos or videos of your products in action, use Instant Lookbacks to enable customers to pick out items they like by touching the tagged image.
You can use Instant Experiences for nearly all of Facebook's ad formats, including Carousel Ads, Single Image, video, slideshow, and Collection Ads.
Why use Facebook Instant Experience?
Today's consumers exchange more than just money for your products—they also pay with their time and attention. As a business owner looking to grab your target audience's attention, you need to find ways to stand out in your customers' Facebook News Feed.
Instant Experience-based ads offer the following benefits:
Easy to create and customize. Facebook has several templates you can use to create an ad quickly, but if you're particularly tech-savvy and creative, you can build your own Instant Experience from scratch.

Quick load times. Instant Experiences are just that: instant. Avoid potential dropoffs that might occur when using web links in your ad that lead customers off Facebook to your site (which may not be as quick to load as the Instant Experience).

Relevant for any business outcome. Whether you plan to grow your brand awareness or email list, build hype over a new product, or sell products right away, you can tailor Instant Experiences to your particular goal.
Instant experiences aren't limited to the Facebook News Feed either. They can show up on Facebook Stories and Instagram Stories or feeds, but their presence on either platform depends on which components you use in your ad.
Run Facebook ads with ManyChat to engage customers and sell more online.
Instant Experience examples
It's all well and good to describe why Instant Experiences are a great choice for Facebook marketing objectives, but to really drive the point home, let's look at some real-life examples of brands using them to crush their goals.
Lalamove
Lalamove, one of Asia's leading delivery platforms, wanted to educate customers about its "Helpbuy" service and encourage them to download and use the Lalamove app for deliveries.
The company used Facebook's Instant Experience ad that combined a mix of video, images, and slideshows to show customers how to use the app—almost like a try before you buy.
Lalamove's Instant Experience campaign achieved impressive results: a 12.3x growth in sales conversions, a 7.8x increase in first-time users, and a 63% reduction in cost per acquisition.
INFINITI Korea
INFINITI Korea chose to employ a multi-phase approach in which its Instant Experience ad transitioned people from awareness into the consideration phase of buying a new INFINITI QX60. Users played an immersive build-your-own experience that included being inside and driving the car based on their path choice.
This campaign managed to overshoot INFINITI's sales goal by 14.7%, secure a 4.5x boost in average monthly leads, and achieve a 3x increase in website traffic.
New Balance
New Balance is an athletic shoe brand competing with the likes of Nike and Adidas. To support the business's existing line relaunch and launch for a new line of shoes, New Balance created Instant Experience Ads using simple videos and images of the shoes in action. The ads took customers on a journey from awareness to purchase.
The campaign resulted in a 19- and 13-point lift in awareness of the company's Fresh Foam Arishi and Fresh Foam Cruz shoes, respectively. New Balance also experienced a 12- and 9-point increase in purchase intent for each.
Sephora
Sephora is a well-known beauty brand. It turned to Instant Experience Ads to help boost holiday product awareness and sales, heavily utilizing the Collection Ad format.
This holiday season campaign helped Sephora enjoy a 32% higher return on ad spend, a 41% greater click-through rate, and a 30% increase in reach compared to previous campaigns.
Missoma
Missoma is a jewelry brand founded by Marisa Horden, who wanted to showcase her contemporary designs and increase awareness of her brand to new audiences. To achieve its goals, Missoma used the Instant Experience ad format with engaging videos and product images in a carousel.
The awareness campaign was a success, resulting in a 6x increase in web traffic and a 2.3x and 2.1x increase in purchases and revenues, respectively.
If seeing these case studies and their results have inspired you to create an Instant Experience for yourself, then buckle up: here's how to do just that.
How to create a Facebook Instant Experience
There are two ways to build an Instant Experience Ad: use a template or create one from scratch. (Note that for both options, you'll need to ensure you pick an objective that supports the Instant Experience format.) Let's start with the easier of the two, using a template.
First, head to your Ad Manager and hit the +Create button. When you have a draft campaign ready, add the name or header of the ad campaign, audience, placements, budget details, as well as A/B test and budget optimization settings (if you need them) to finish it.
When you click Next, you'll be able to see the ad preview alongside the settings. Make sure you have selected the correct page for your campaign. In your Ad setup section, choose the format you want and tick the Add an Instant Experience box.
If you are building your first Canvas/Instant Experience Ad, a red warning box will appear below to let you know you haven't selected an Instant Experience. That's totally fine. From here, click Choose a template and select the relevant template for your goals. After that, you'll enter the Instant Experience editor.
In the editor interface, you can unleash your creative spirit and add your brand assets to bring your Instant Experience Ad to life. Each section has specific instructions and recommendations, communicating where you can add photos or videos. The process ends with adding a call-to-action (CTA) button.
To create a custom Instant Experience, follow the same steps as you would for the templated ad, except when you pick a template, select the "Create Your Own" option instead.
Generating an Instant Experience Ad this way offers you control over what elements to include and where. Naturally, the ad will be blank to start, but go ahead and click Add Component to begin building your Experience.
Once you finish creating your Instant Experience, you'll be able to see it included in your ad in the Ad Creative section. At this point, you can add any relevant tracking information, then hit Publish to see your ad go live!
Your ad's components will need to conform to some minimum specifications for it to appear the way you want it to; we'll look at those below.
Instant Experience Ad specs
There are ways to personalize Instant Experiences, including customizing the buttons. But for brevity, we'll only cover the most critical recommendations for images, videos, and text in this guide.
Image recommendations:
You can use up to 20 images.
Width: Full width is 1080px @3x pixel density
Height: Full height is1920p @3x pixel density.
There are two sizing options with images: fit-to-height and fit-to-width. Though bear in mind that if a landscape image size is wider when using the fit-to-height option, it will behave like a tilt-to-pan image.
You can use PNG or JPG file formats.
Video recommendations:
Your video resolution should be at least 720p, but of course, the higher the resolution, the better. No one wants to emulate a blurry 1980s music video—unless that's your brand's style.
Facebook doesn't limit the number of videos you can use, but the collective time for all of them can't total more than two minutes.
It's better to use portrait-oriented videos to leverage a full-screen view, but if they happen to be landscape, Facebook will automatically resize them.
Instant experiences support both MP4 and MOV files.
Videos will auto-loop, so it's best not to have two videos playing on the screen at once (it might get a little glitchy-looking).
If you're using the Collection Ad format with Instant Experience, you'll also need to consider other specific requirements.
Text recommendations:
Instant Experience blocks can each contain up to 500 words.
You won't be able to customize your font—it's either Serif or Sans Serif—but sizing can vary from 6-72pt.
An important note: If you want to use formatting like bold, italic, or underline, it will apply to the whole text block, not just individual words.
We've covered the basics you'll want to consider when creating your Instant Experience Ad, but do you want to settle for using basic requirements? Probably not, so we'll also cover some tips to make your ad even better.
Tips and recommendations for running successful Canvas Ads/Instant Experience Ads
Beyond the more technical recommendations that we've listed above, there are a few strategic moves you can employ to get the most out of your ad spend.
Mix your media. It might sound obvious, but don't underestimate the power of combining images, videos, and text to keep viewers engaged. Don't just use one video and call it a day.
Include your main point in multiple places. People viewing your ad are likely to bounce around and interact with various elements while they're scrolling, so be sure to incorporate your main takeaway or CTA buttons in several areas of your ad. Furthermore, users have short attention spans and may not make it to the end of the Experience.
Try different types of Instant Experiences. It's worth testing which kinds of immersive experiences engage your audience the most (and provide better value). For example, if you're looking to try the Instant Storefront format, A/B test with the Instant Lookback feature to see which ad delivers better results.
Use a multi-phase approach. Bigger brands generate huge sales by capturing different people with different user experiences at various stages of their customer journeys. One great way to do this is by optimizing your ad audience to retarget people who have previously interacted with your brand.
Set up a Facebook Pixel for tracking. Once you've published your ad, be sure to set up a Facebook Pixel to track your metrics so you can celebrate your success (and figure out ways to continually improve).
Attract more customers with Instant Experience
Whether you know them as Canvas Ads or Facebook's Instant Experiences, this ad type can be a fun and highly effective way to promote your business to social media users.
Instant Experiences can take your business to the next level of Facebook advertising when they're well executed. You may never want to go back to a basic image link ad ever again!.
Connect with shoppers and grow your business on Facebook with ManyChat's marketing automation. Start free today.
O conteúdo deste blog foi preparado de forma independente e destina-se apenas a fins informativos. As opiniões expressas são de responsabilidade do autor e não refletem necessariamente a posição do ManyChat ou de qualquer outra parte. Os resultados individuais podem variar.