The Best Product Ideas to Sell Online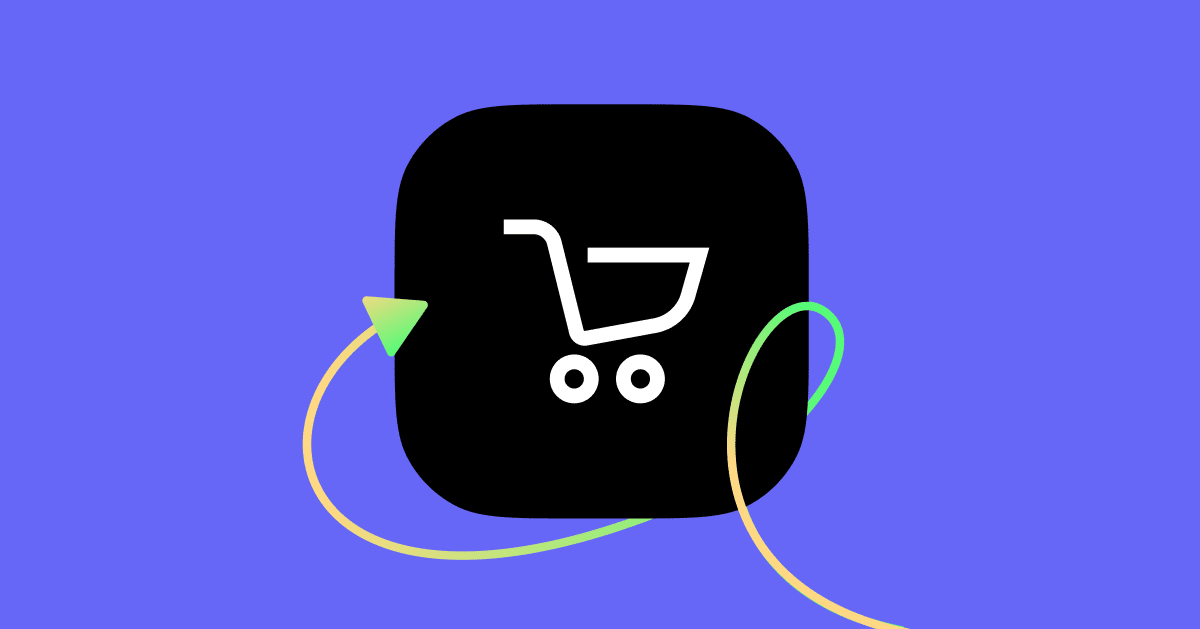 Do you want to sell products but are struggling to come up with a business idea? The best way to get started is to ask yourself why you want to sell products online in the first place. Do you have unique product ideas that might revolutionize the market? Or are you just looking to make money?
After you've identified your reason for selling a product, the next step is to research the market and explore existing trends. Once you've decided on what product(s) to sell, you're ready to start an online business.
So, how do you determine what product to sell? With a consistently growing competition base in the eCommerce industry, it's often challenging to compete with established brands. But knowing which products to sell can increase sales and build a customer base for new, experimental products.
Choosing the right products to sell
Choosing the right product to sell can be a challenge. Here are some guiding principles that will guide you through the process.
Identify or create products that solve a problem
One great way to come up with a sellable product is by solving a problem. For example, meal replacement powders exist to make it easier for busy professionals to get the nutrition they need without spending precious time cooking. Instead of thinking of some never before thought of idea, sit back and reflect on the issues you face in your day-to-day life.
Once you've identified a few problems, think of ways to solve them. The problem you think you can solve most effectively is what you should create a product solution for. Customers love digital or tangible products that make life easier.
Find products you and other people are passionate about
Finding a product you're passionate about gives you the energy and resilience to get a new online business going. When you choose a passion project, it will be clear what value the product holds, which will help you communicate to your customers why your product is essential.
Find products with branding potential
Keeping your customers in mind is extremely important when creating a product. The right products are not just selected based on their general popularity, but they are chosen based on how well you will leverage their popularity in creating a branding campaign.
Not every brand can be Supreme, and a product in high demand isn't necessarily successful unless you market it in a way that stands out from its competitors. In other words, the unique selling point of your product should have branding potential.
Hop on trends early
Study product trends on social media and through Google search volume. Tools like Google Trends make it easy to see what people are searching for.
And when you come across a trending product, find a way to market it in a meaningful way that grabs customers' attention before the market gets too saturated. You definitely don't want to end up like the people who bought thousands of fidget spinners at the tail end of the fad.
Find products that fulfill guilty pleasures
As of 2018, 49% of purchases in the United States by people ages 18-24 were based on impulse. Impulsive buying is usually seen as something akin to retail therapy or even self-care, and when people shop to lift their moods, they're more likely to spend money on a guilty pleasure than on essentials.
Shopping for essentials has a limit, but shopping for mood-boosting, nonessential items knows no such limitation. This is why creating a product that people love to indulge in is an excellent idea for your business.
Identify and serve niche segments
A niche segment is a segment within a larger market that has its own unique demands and characteristics. For example, there are many online marketplaces that sell shoes, but few make or sell shoes designed for people with back problems. The latter is a niche market. 
The benefit of targeting a niche market is that the clientele, though not so vast, is highly engaged and usually results in higher conversions.
To identify a niche segment of your own, we recommend selecting a generic product and brainstorming categories you can create within it to determine your niche segment. One benefit of building products for a niche market is that it often has higher profit margins than regular products.
Find the product pricing sweet spot
Several things should be taken into account when pricing your products. Keeping products priced high doesn't guarantee or equate to high profits and can negatively affect sales. On the other hand, setting prices too low will make people question your product's quality and put you at a loss due to unforeseen expenses.
To find the pricing sweet spot, look into your fixed and variable costs, product demand in the market, brand competition, and your eCommerce store or brand's standing in the market.
Avoid fragile products (until you grow)
Fragile products need special packaging and shipping requirements and result in high inventory management costs. As a result, you'll pay more for order fulfillment and warehousing services compared to more durable products. Moreover, fragile products also are at greater risk of being damaged during delivery and lead to more product returns and unhappy customers. If your dream is to sell a fragile or breakable product, we encourage you to wait until your brand has become more established and can bear the brunt of higher fulfillment costs.
Avoid seasonal goods
Although seasonal goods have higher conversion rates, they only last for a specific amount of time. The top sellers in summer lose all demand in the winter. To stay relevant in the market and to continue doing business, sell products that don't rely on seasonality.
It should also be noted that selling different products for each season means building out seasonal, corresponding marketing campaigns — which, in and of itself, feels like starting a new business. Things like notebooks, journals, resistance bands, yoga mats, and toys are examples of products that stay in demand year-round.
14 product ideas to sell in 2021
There are thousands of products to sell, but it can be tricky knowing which products are worth selling. Here are 14 product ideas you can start selling online.
Peel-off face mask
The keywords search data from Google Trends and Amazon indicates that peel-off face masks are a highly trending product right now. A variant of the peel-off mask that's also currently trending is a charcoal mask. To jump onto this beauty trend, you could introduce a range of peel-off masks or focus on creating a specialty product within this product category.
One tip for successful beauty product marketing is to look for common side effects people are experiencing when using these products. Armed with this information, you can introduce a product free of side effects into the market and make it your unique selling point.
Water bottles
With the rising trend in ecological awareness, customers are now demanding eco-friendly products. For instance, since single-use plastic bottles are one of the leading causes of environmental pollution, customers are demanding eco-effective alternatives. This shift in environmental awareness has created a surge in demand for reusable water bottles. As of 2018, the market for reusable water bottles was valued at $8.1 billion, and the trend is only projected to increase.
Yoga and Pilates mats
The popularity of yoga and pilates mats can be credited to a growing awareness of these health trends. With millions of instructional videos available on mainstream platforms like YouTube, it's become easier for people to adopt this practice in their lifestyle. Plus, there's nothing better to do when you're stuck at home during the quarantine.
As a result, online stores that sell lifestyle products are adding workout equipment and items to their inventory. A great idea is to treat yoga and pilates mats as a niche product and build a brand around them.
Blankets
Blankets aren't a seasonal product. Although the demand for heavier blankets may increase during winter, the category remains alive throughout the year. One reason for this is that blankets aren't only used for practical purposes, but they are becoming increasingly popular as decor pieces. If you're looking for something with a high-profit margin, selling blankets is your best bet. Moreover, the blanket market is expected to reach $9.9 billion by 2027.
Jigsaw puzzles
The rise in popularity of jigsaw puzzles is partly credited to COVID-19. Cooped up at home, people are looking for different ways to kill their boredom. While some are using this time for Netflix, others treat this as an opportunity to disconnect from screens and switch to older forms of entertainment. Jigsaw puzzles being one such form of entertainment and brain stimulation became a dominating trend in 2020.
Kitchen and dining room furniture
An increase in searches for kitchen and dining room furniture is, again, thanks to COVID-19 and lifestyle blogging. Since people are spending more time at home, interior design has grown in popularity.
Lifestyle bloggers on platforms like Instagram share ways to stay productive and cope with COVID through home improvement projects. According to keyword data, the words "kitchen furniture" receives 49,500 searches per month. The related keywords also have a high search volume, making kitchen and dining room furniture promising products to sell.
Laptop skins
The trend of laptop skins ebbs and flows from year to year, and this year happens to be one that's experienced a rise in laptop skin purchases. The best part about selling laptop skins is that you can provide your customers a great deal of variety in design but use the same basic product. You can even design laptop skins on your own by creating illustrations using software like Photoshop and getting them printed on some standard laptop skin sizes.
Keto foods & powders
Among the many diets that dominated the internet, keto is one that stayed. The keto diet's effectiveness and the ease it offers are two of the reasons people lean towards it more than other kinds of diets.
With the rise in the keto diet trend, restaurants and grocery stores began to introduce a special keto section on their menu. Companies are joining this trend by creating keto snacks (i.e., fat bomb snacks) to maintain the keto lifestyle. The keto diet trend is still going strong, and introducing high-quality, and tasty keto bars in the market using the right kind of branding strategy can go a long way for you.
Detox tea & juice
Detox tea and juices are not only associated with melting cellulite but are also known to boost immunity. With the world facing a pandemic where boosting your immune system is crucial, products associated with these health benefits (including detox tea and juices) have seen an incredible increase in demand. As detoxification is a lifestyle choice and has proven its effectiveness over time, the need for products that aid it is only bound to increase with time.
Minimalist watches
Watches are a niche of fashion accessories that steadily grow in sales and search volume every year. Although this niche already has a large customer base, the key to standing out is introducing a new innovation attached to the product that creates more value for customers and makes them prefer your watches over those produced by other businesses.
LED lighting
The LED lighting market is projected to reach $55 billion by 2022. These statistics show that LED lighting is potentially an up-and-coming product category with a large customer base. Since the general LED market is already so saturated, we would advise focusing on a niche or specialty area within the broader product category to differentiate your brand from others.
Subscription boxes
It's the age of convenience, and customers prefer options that save them time, money, and effort. And what better way to save time, money, and effort than selling online subscription boxes. From skin-care products to food items that follow a specific diet plan, subscription boxes have a large client base, and the trend is only growing.
Drones and accessories
Selling drones and related accessories are also an excellent idea for a new business. The number of self-employed photographers has increased, contributing to high drone sales. Start by selling the basics and then introduce associated gadgets and accessories as an upselling technique.
Cruelty-free makeup
People who practice conscious living demand fairness in everything they consume. Increased awareness about animal cruelty has caused customers to raise their voice against animal testing, which has given rise to the demand for cruelty-free makeup. To make a mark in today's cosmetics market, it's essential to go for cruelty-free products to target a niche market and get high conversion rates.
Conclusion
Whether you want to sell stock photos, pillows, or e-books, to make your mark in the online marketplace, start researching the related trends. But suppose the product you are selling has huge competition. If this is the case, come up with a unique way to market it, and if your product is an innovation, make sure it stands out from the related products significantly enough to draw and retain customer attention.
To learn how ManyChat can improve sales for your online store, click the button below to get started with our SMS, Messenger, and email marketing software.
O conteúdo deste blog foi preparado de forma independente e destina-se apenas a fins informativos. As opiniões expressas são de responsabilidade do autor e não refletem necessariamente a posição do ManyChat ou de qualquer outra parte. Os resultados individuais podem variar.