[Case Study] How Applichat Used ManyChat to Reduce Hiring Costs by 50% for First Future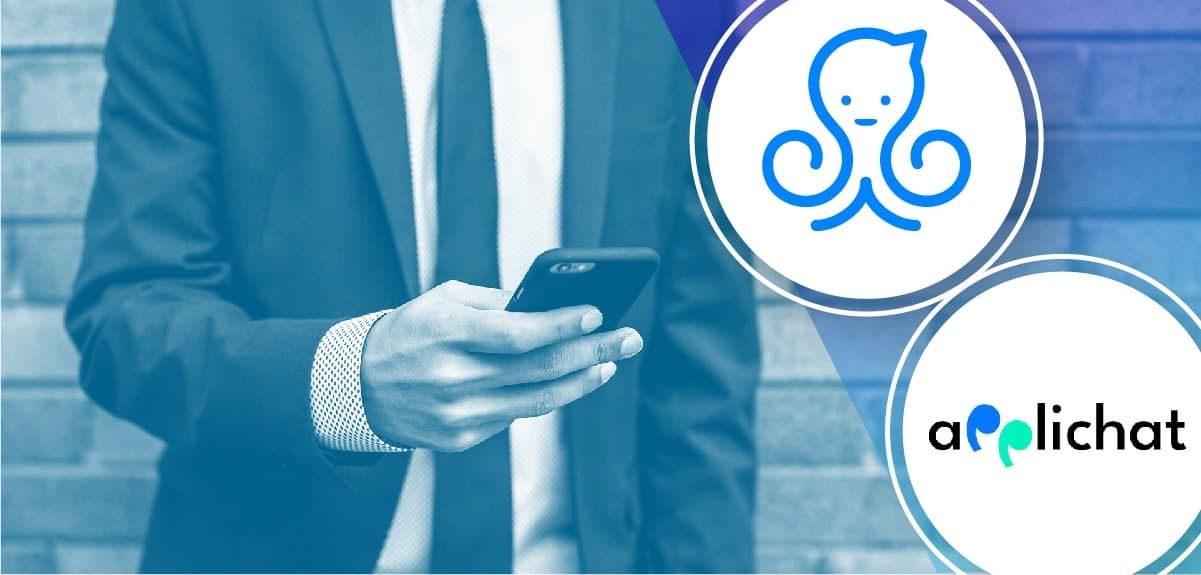 Adam Chambers is the Founder and CEO of Applichat, a leading Messenger bot provider for the recruiting industry. Applichat helps global recruitment teams source and automatically pre-screen potential applicants from Facebook, streamlining the hiring process.

For Adam, the idea of using ManyChat to streamline tedious HR practices came from the need to attract more, better-qualified candidates. He realized Facebook was a relatively untapped source which, when combined with Messenger automation, could produce a higher quantity of candidates who were already pre-screened for the job. He strongly believes in making job applications less stressful for people and companies by giving both more control through Chat Marketing.

Chinese EdTech Company First Future was experiencing a similar problem. As the largest B2B online English tutoring company in China, hiring teachers was no easy task. It was also really expensive.

Adam explains:

"Before First Future partnered with Applichat, they had about 30 third-party recruiters and job boards for sourcing. If they wanted to hire 100 people, they would need to email every outside recruiter and make them aware of the opening. They were constantly met with higher and higher fees due to increased competition. It was becoming more expensive, and the results were not great."

First Future, like many other tutoring companies in China, faced endless challenges with outsourced help. Vendors would often misrepresent them online. They would never respond to disqualified candidates. And most importantly, they never started meaningful conversations with potential candidates — interested candidates just popped up into their CRM randomly. The company wanted a more transparent candidate pipeline with complete control over their database, fewer third-party vendors, or job boards.

It was this motivation that brought First Future to Applichat's doorstep. They realized Adam and the Applichat team could easily fit into their strategy and help them achieve their goals. In four months, First Future saw significant changes in their applicant pipeline. The company saw interview attendance rates increase 150%, reduced hiring costs by 50%, and reallocated 25% of their recruitment team to doing more human HR tasks.

Here's their story.
An outdated and overpriced recruiting process for First Future
Many companies who need to hire a batch of employees at once all have one common challenge: finding suitable candidates.

Companies like First Future typically rely on outsourced vendors and job boards to advertise for positions. The problem is, they are renting an audience.
First Future was paying over and over again to post new positions on job boards, and in turn, received less-than-qualified applicants. This required more human resources from the company to sort through applicants, and still, they knew nothing about who these applicants were.

Adam knew that to combat this, he had to achieve three things:
Create a lead qualifying sequence attached to paid Facebook Ads. This would give First Future full control over what questions they ask applicants, plus, their ad creative and how the company was represented online.
Start conversations with qualified candidates. First Future was looking to create a more engaging and friendly experience for potential teachers. The messaging needed to be relevant, conversational, and where people were most comfortable — Messenger.
Capture and manage candidate data in-house. From appointment booking to candidate information, Adam knew he needed to build a system where recruitment teams easily record and access candidate data.
Adam decided to build the First Futures funnel inside ManyChat to help them better qualify candidates and manage their pipeline. The company trained seven employees to manage live chat in case candidates had extra questions. They were also able to find out reasons why candidates clicked job ads, didn't show up for interviews, or declined positions. This informed their messaging for future ads and conversations.
Why ManyChat?
Adam and his team at Applichat love ManyChat for a few different reasons:
Integrations. Using both native integrations and Integromat, Adam was able to remove manual booking and interview scheduling follow-ups for the company.
CRM capabilities. ManyChat gave the company full control over their database. They could capture and obtain candidate information at any time.
Retargeting. ManyChat gave First Future the ability to target pre-qualified candidates using Sponsored Messages when a new position was open. This made the candidate–recruiter relationship much less transactional.
A complete Messenger experience
First Future hired Applichat to create a campaign that would reach more people through Messenger and bring the entire hiring process in house. Together, Applichat and First Future decided to focus on Click-to-Messenger ads and marketing automation. They saw Messenger as an engaging and cost-effective way to connect with potential teaching candidates.

Adam gave us an example of how their Messenger funnel works:
Interested users clicked through the Facebook Ad into a Messenger-based application.
Users were invited to learn how much they could earn in the role, while being asked pre-qualifying questions.
Applichat calls this style "the job ad which talks." Through messaging automation, potential candidates can simultaneously learn about the role while taking part in a pre-screening sequence, with the promise of value at the end.
If qualified, they would complete an application form and receive a Calendly in the chat window to book a call with recruiters.
Qualified applicants would enter an automated follow-up sequence. If they didn't show up, or apply, First Future would reach out via Messenger to find out why.
If candidates did not qualify, the company let them know immediately to save time, and keep them in their database for future opportunities.
Now that First Future runs their recruiting in house, they have more control over creative, budget, brand identity, and even retargeting opportunities. This helps them build long-term relationships with potential candidates for future positions.
By interacting with people who've already engaged with the bot, the recruiting company is able to maximize hiring spend while reducing the use of human resources to assist the application process.
Results round-up
First Future hiring campaign provided interested candidates with a simple application process with fantastic efficiency, achieving:
Reduced hiring costs by 50%.
100% of applicants from ManyChat bot met the basic job requirements.
Increased interview attendance by 150%.
Reallocated 25% of the recruitment team to doing more human HR tasks.
Candidates from the bot are at least 2 times more likely to get hired than through traditional ways.
Seven recruiters trained to use the live chat. They rated the experience a 9.5 / 10.
Are you an innovative Chat Marketing agency? Become a ManyChat Agency Partner today.
O conteúdo deste blog foi preparado de forma independente e destina-se apenas a fins informativos. As opiniões expressas são de responsabilidade do autor e não refletem necessariamente a posição do ManyChat ou de qualquer outra parte. Os resultados individuais podem variar.