The Best 5 SMS Marketing Software Picks for 2021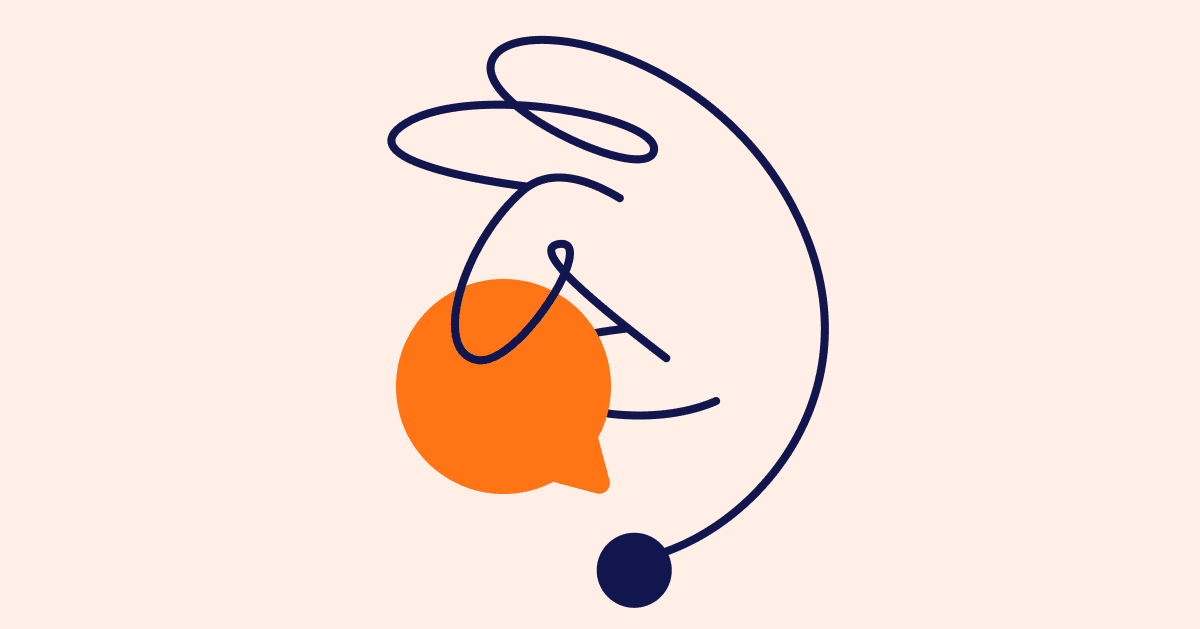 With mobile devices as the vehicle for more than half of all web traffic, you need a way to meet people where they are when you're trying to market to them. To do so, look no further than SMS marketing campaigns. They are a more engaging way to reach people than email or Messenger alone and can help drive sales for your store. 
But to run great campaigns, you need a solid SMS marketing software.
Good SMS software can help you connect with customers in real time and build more meaningful relationships with them. There are several types of business texting software that can help you stand out from your competition.
Below you'll find a list of the best picks from around the web, selected based on a few choice features and capabilities. Each business has its particular needs, so we'll walk through some of the most useful features of each SMS marketing tool to help you decide which one is best suited for your business. 
Best SMS Marketing software picks
Here are some key criteria that will help you assess your options and make it easy to choose the right SMS marketing software for you:
Difficulty of use: Whether the software is intuitive, simple to navigate, and effortless to initiate texts from
Integrations: How does the software connect with your existing marketing tools?
Cost: How much you can expect to pay monthly
Best for: Types of companies that'll benefit from the software
G2 Rating: Third-party rating based on peer reviews
ManyChat
Difficulty 🛠: Easy
Integrations 🔗: High
Cost (out of 5 💰): 💰💰
Best for 📈: Ecommerce brands, agencies, and infopreneurs
G2 Rating ⭐️: 4.6 / 5
ManyChat is a leading Chat Marketing platform. They've been on a mission since 2015 to help businesses build meaningful relationships with customers through chat and messaging apps. Today, over 2 million companies across 190 countries use ManyChat's award-winning software and support to change the way they engage and delight their customers.
ManyChat SMS has everything you need to run successful SMS marketing campaigns that excite people about your business and the possibility of becoming your customer. It's also incredibly easy to set up SMS campaigns using Flow Builder, ManyChat's drag and drop campaign builder. 
In Flow Builder, you can create, manage, and launch SMS drip campaigns in no time. You can add text and images to your messages and even include user input to collect information from SMS contacts. Before you send a message, you can preview what it'll look like, as well as make any last-minute changes before you send. 
Building automated campaigns is also simple. You can use Sequences to create a series of SMS messages that send to contacts automatically based on predetermined timing. For example, you can send a welcome message to a new contact, then follow up with a promotion a few days later.  
If you have an existing contact list, you can import it into ManyChat in a few steps. Once added, you can create Customer Segments to target specific groups and send them relevant messages. If a customer responds to your text, you can find and respond to the message through ManyChat's Live Chat. This enables you to have two-way text conversations with contacts, so you can resolve any problems and encourage sales. 
ManyChat also lets you:
Build robust SMS marketing automation
Send bulk SMS messages to contacts
Acquire SMS opt-ins from website visitors through widgets
Create SMS messaging templates
Send multimedia messages (MMS) with images, audio, and video
Track campaign performance with ManyChat Analytics
Determine how much revenue an SMS campaign generates
The best part? ManyChat also provides email, Facebook Messenger, WhatsApp, and Instagram messaging services so you can manage all your communication channels in one place. If that's not enough for you, you can even add marketing and sales apps from the ManyChat App Store to manage and grow your business more efficiently. 
Grow your SMS marketing list and make more sales with ManyChat. Start free today.
Twilio
Difficulty 🛠: Medium to hard
Integrations 🔗: High
Cost (out of 5 💰): 💰💰💰💰
Best for 📈 : Developers and enterprise businesses
G2 Rating ⭐️: 4.5/5
Twilio is an excellent SMS marketing software for businesses with seasoned developers and coding newbies. The platform provides a globally available cloud API developers can use to build customized communications apps. You can craft SMS messaging and phone number redirection, and build just about any other app you can think of.
There are options for non-technical people as well. Twilio provides three different ways to build:
With code: Customize anything you want
With minimal code: Build on top of Twilio's existing code samples
With no code at all: Launch an app with no preexisting code
If you have little coding knowledge but want to create your own system, you'll love Twilio Studio. Studio is a drag and drop builder used to create automated workflows like surveys or autoresponders. Start by adding a trigger, such as a form sign-up or scheduled event. Then create replies based on the actions a user takes. Twilio has an excellent library with tutorials, guides, and templates to help you get started.
Twilio also hosts CodeExchange for SMS marketers. It's a library of code samples you can use to quickly build SMS autoresponders, SMS forwarding and notifications, payment links sent through SMS using Stripe, or even create a basic chat interface with JavaScript. 
While Twilio's capabilities may extend past the scope a small business needs, it's a reliable option for big teams that need proprietary SMS apps. It can be a bit costly, but the benefit of accessing a reliable API with unique features can often outweigh its hefty price tag.
EZ Texting
Difficulty 🛠: Easy
Integrations 🔗: Low
Cost (out of 5 💰): 💰💰💰
Best for 📈: mid-market, small-to-medium businesses, and local chains
G2 Rating ⭐️: 4.5 / 5
EZ Texting has been around since 2004 and has served over 160k customers in the U.S. and Canada. Its cloud-based SMS platform enables you to send bulk messages, reminder campaigns, keywords, short code numbers, and text-to-landline messages. Local businesses will get the most use out of it. 
EZ Texting gets the job done for SMS marketing. You can text groups of customers in the Campaigns tab, or create keywords to collect SMS opt-in and check your results in the Reporting section. 
After you sign up, the platform will ask what you want to do with EZ Texting, whether it's delighting customers, marketing, or simplifying operations. Next, the in-app wizard will walk you through how to accomplish whatever objective you've chosen. You can import contacts easily and send your first message in minutes or schedule messages to send later. If you have any trouble, you can contact support through live chat or by phone.
EZ Texting will let you know if any of your text messages are too long, allowing you to shorten them and improve SMS deliverability. It's easy to edit the message and send them out error-free. The only drawback is that you will not get notified if someone responds to your text—not the best way to deliver a great customer experience.  
Overall, if you want a no-frills, straightforward SMS app, you'll like EZ Texting.
SimpleTexting
Difficulty 🛠: Easy
Integrations 🔗: Low
Cost (out of 5 💰): 💰💰
Best for 📈 : non-technical marketers
G2 Rating ⭐️ : 4.6 / 5
SimpleTexting is an easy, uncomplicated SMS campaign builder. After registering your account, you'll be prompted to answer a few questions about your industry and goals, which helps SimpleTexting personalize your setup. You'll then move through a guided five-step walkthrough to create your first text message. 
The builder is also quite intuitive. You can see what your message will look like on a receiver's phone by sending it to yourself, toggle quickly between SMS or MMS messages, and add emojis, custom fields, and shortened URLs. If you need a little inspiration, you can access SimpleTexting's template library and find pre-written messages, including upcoming event reminders, appointment reminders, coupon codes, internal alert messages, and more.
After creating your message, simply hit "Send," and your text message will go out to recipients in minutes.
There's no drag and drop tool available here, just a rudimentary campaign builder, which may not work for bigger brands who prefer customization. However, you can still create automated campaigns through the Autoresponders tab, set keyword opt-ins, build custom marketing integrations, and view performance. 
Overall, SimpleTexting is another high-quality SMS marketing software for businesses that don't need advanced capabilities. You can get a campaign up and running quickly, but if you want to create more personalized experiences through SMS, SimpleTexting may not be the best software for your company.
ActiveCampaign
Difficulty 🛠: Medium
Integrations 🔗: High
Cost (out of 5 💰): 💰💰
Best for 📈: small-to-medium-sized businesses
G2 Rating ⭐️: 4.6 / 5
ActiveCampaign was initially known for its email and CRM capabilities. Yet, with the rise in mobile marketing, it was a logical next step to add text messaging to its service offerings. 
The SMS function works much like ActiveCampaign's email automation builder: Use the drag and drop workflow builder to set up SMS campaigns that will be sent automatically. It's easy to leverage the customer data and behavior from your ActiveCampaign CRM to create a series of highly personalized, engaging campaigns. If you have any questions along the way, you can browse ActiveCampaign's tutorial content or reach out to support via a chat window to get help. The customer service team is fast and responsive, so you'll get answers quickly.
ActiveCampaign also offers "recipes," or marketing automations you can set up in just a few clicks. Users will also appreciate the ease with which they can make changes to messages or workflows to suit business needs. ActiveCampaign's contact management abilities are another strong point. Features like lead scoring, win probability, and automated segmentation enables you to tie text marketing performance to sales, helping you keep all your teams on the same page.
SMS marketing is only available on Plus, Professional, and Enterprise accounts. Paid plans start at $49 per month. 
Choosing the best SMS marketing software for your business
Now that you have some options for a great SMS app, it's time to start testing them out. Each software has its pros and cons, but hopefully, now you have a better idea of which one could be the best fit for your business.
Remember to identify your criteria for an optimal SMS marketing provider in advance and continue to test different text message marketing techniques over time. You'll soon start to see how an incredible SMS marketing software can positively impact your business.
Get more from your SMS marketing efforts with ManyChat. Start free today.
Los contenidos de este blog han sido elaborados de forma independiente y sólo tienen fines informativos. Las opiniones expresadas son las del autor y no reflejan necesariamente los puntos de vista de ManyChat o de cualquier otra parte. Los resultados individuales pueden variar.