17 Side Hustle Ideas to Try This Year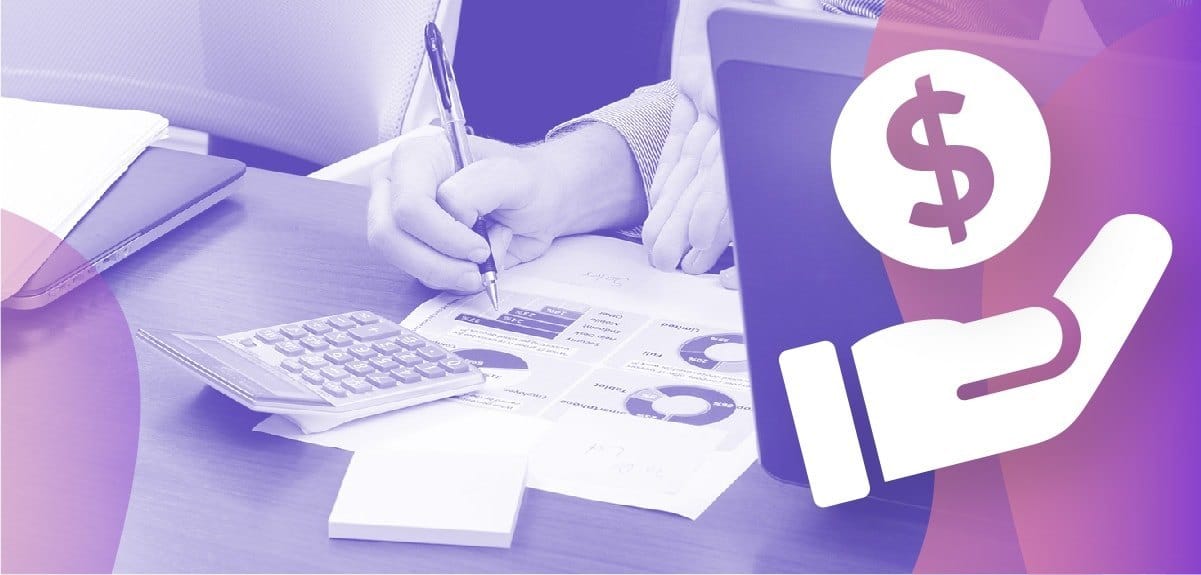 Let's face it, there are many reasons to start a side hustle.
Whether you're looking to build a new career or earn extra cash in your spare time, a side hustle doesn't require a substantial initial investment, and it can help you make new or existing skills to boost your resume.
The questions people run into are 'What should I do to make money?' or 'How do I start?'. The answer is really what do you have to offer? If you're trying to build a new skill or you have a skill many don't have, you can start there. And, as mentioned above, starting a side hustle doesn't require much investment.
What is a side hustle?
A side gig is anything you do for money on the side of your day job. This could include active income from actual side jobs or something you set up to generate passive income. Side jobs can also be an entrepreneurial venture to build your own full-time business.
Why do people start side hustles?
In addition to extra income, there are several reasons to try side gigs. Most people create a side hustle to make more money, but there are other reasons why side gigs are so popular these days.
Have a safety net
The unfortunate truth is that many people today don't have a financial safety net in place. Losing your job could potentially mean bankruptcy or late payments on bills. Or being unable to work due to a physical injury means you don't make money if you're an hourly worker. Side hustles are a great way to build up extra income so that you can save more money in case a major event happens.
Retire earlier
We all look forward to turning 65 so we can officially retire. The only issue is that not everyone wants to wait until they're 65. If you have aspirations of retiring or semi-retiring in your 30s or 40s, being an entrepreneur can make it happen. If the side hustle takes off, it can be a surefire way to improve your income and build a business that generates money while you sleep.
Earn money from a hobby
If you're good at something, don't do it for free right? Some hobbies are a great way to make money. For example, if you build custom figures of athletes, you can probably find willing buyers who would pay you to sculpt their favorite athletes. Not every hobby can result in making money, but chances are there are people in your niche willing to buy from you.
How to set up your side hustle for success
Starting a side hustle is easy; making it successful is hard. Here are some tips to set up your side hustle so it's more likely to succeed.
Choose something you're passionate about
Starting a side hustle is much easier when you're doing something you actually enjoy. There's no point starting a social media-focused side hustle if the thought of posting on Instagram makes you cringe. The side hustle you choose should incorporate your passions so you're motivated to make it successful.
Don't compete with your day job
If you have a full-time job, a side hustle shouldn't be worked on while you're at work. While you may be starting the side hustle to get away from the full-time job in the first place, it's better to dedicate time to your side hustle when you're not bogged down at work. Plus, if your boss catches you working on your side hustle during work hours, you could get in trouble or potentially fired.
Decide on an investment budget
No side hustle can be started without proper investment. Even if you decide to dropship, you still have to pay to set up your website and have it designed. Depending on the type of side hustle you start, the amount of money you invest depends on the materials required, costs for legally setting up your business, and paying for labor (if anyone needs to help you out).
Explicitly schedule a time in your day
It's important to schedule time for your side hustle. Instead of working on the gig whenever is convenient, you'll be more disciplined and more willing to work on it as needed. Plus, this helps ensure you still have time to focus on your loved ones or personal tasks as you don't want to be working 24/7.
17 great side hustle ideas to try
Not sure what side hustle business idea is best for you? Here are some of the most popular side hustle ideas to try.
1. Be a chatbot builder
Building automated conversations is an in-demand skill set that requires someone with a little creativity and the ability to understand how to capture conversations. Bot building is a new side gig that's not oversaturated yet. So you can learn how to develop the skills needed to be a bot builder before everyone else does. Plus, once you build a bot, you can offer bot maintenance service for an ongoing side job.
2. Freelance write, edit, design, or code
Do you have an eye for grammar? Enjoy writing, graphic design, or coding? You can offer your creative skills to businesses. Upwork or Fiverr are freelancing platforms where companies and independent professionals can connect and collaborate remotely. You can also join freelance communities like Peak Freelance to network, learn new skills, and grow your side gig into a business.
3. Manage digital advertising
Learning how to create ads, different target audiences, online purchasing patterns, and funnel strategies are crucial skills, and many companies need this expertise. You can build an excellent client roster and manage and optimize their digital ads.
4. Sell on Shopify, eBay, Craigslist, or Amazon
One quick way to make cash is to sell items on Shopify, eBay, Craigslist, or Amazon. Any items like furniture, household appliances, collectibles, or anything else that you're not using—is collecting dust—can be sold online to make some money. If you're building each product from scratch, a platform like Etsy could help you work get noticed.
You can even do it professionally for others and collect a small commission for each sale. Take quality photos and write a good description, and you'll be in great shape.
5. Manage small business social media accounts
If you're great with social media and love connecting with people on social platforms, then you could manage a small business's social media accounts. Usually, a small business doesn't have the bandwidth to handle it on its own but can't afford to pay the big firms. So, using an external social media manager is a cost-effective solution to manage Facebook, Instagram, Twitter, TikTok and other social media channels.
6. Create an online course
Are you passionate about knitting? What about coding? Whatever skill or hobby you're knowledgable about, why not share your expertise through an online course. You can create a course on platforms like Udemy. Charge what you think is reasonable and start creating a passive income for your new online business.
You can promote the course with YouTube videos to offer a sneak peek at your course. You can link to the course from your YouTube channel to drive traffic to it.
7. Become a virtual assistant
Are you good with scheduling, coordinating, or any manual task? If so, you should become a virtual assistant for Chat Marketing agencies, freelance writing businesses, SMS marketers, and more. Help busy professionals with mundane tasks that save them time while earning cash in your bank account.
Regardless of your side hustle, a ManyChat Chat Marketing strategy can help you build awareness and build your side job.
8. Dropship
Dropshipping picked up a lot of steam over the past few years with the rise of eCommerce. As a dropshipper, you don't carry inventory. Instead, you're responsible for selling a manufacturer's products on your website. Every time a sale is made, the manufacturer gets a cut of the sale and they handle the fulfillment.
Dropshipping is popular but crowded. If you decide to become a dropshipper, you must sell products in a specific niche. Trying to build a marketplace like Amazon or eBay is tough and requires serious financial investment.
9. Drive for Uber or Lyft
Ride-sharing services Uber and Lyft are a great option for people who want to make some extra cash in big cities. People always need to get around. It's easier than ever for people to order a ride, and drivers can make good money when doing this as a part-time job.
10. Deliver food
Whether you work for a company or use a service like DoorDash, delivering food can be a great way to pick up some spare cash. People in the US are willing to tip generously if their food is delivered without error.
11. Serve tables on the weekend
Waiting tables can be a great way to make more money on weekends. People are usually out for dinner and in great moods at restaurants. So being a waiter – especially to large groups – can result in a high amount of tips. Due to the recent COVID-19 pandemic, waiting tables might be unfeasible, but as more states begin to loosen restrictions, this side hustle should be in popular demand.
12. Tutor
Are you knowledgeable about a specific topic like math or chemistry? Tutoring services are always in high demand from parents who want their kids to have the best education and resources available. If you want to help students succeed, being a tutor is a great way to make some money while making a difference in the world.
13. Record a podcast
It seems like everyone has a podcast these days, right? Podcasts are a great side hustle because they're easy to set up. All you need is a microphone with recording software and you're good to go.
How do you make money from a podcast? You aim for sponsorships. Brands are willing to pay good money
14. Sell services on Fiverr or Craigslist
Digital services are in high demand these days. Tasks that might take five minutes for you could take an hour for someone else. Services like Fiverr and Craigslist make it easy for you to sell services based on your area of expertise. For example, if you're a voice actor, you could offer services where you sell voice recordings for videos, movies, and more.
15. Rent spare rooms on Airbnb
As the COVID-19 pandemic subsides, travel is going to boom. People have been cooped up long enough and now they want to get out and travel. If you have spare rooms, Airbnb could be a great way to make some extra cash. Plus, you'll have an ever-revolving set of temporary roommates as you rent out the rooms.
16. Babysitting or pet sitting
Parents need time to themselves and babysitting/pet sitting are tried and true side hustles. After all, you can digitize babysitting just yet. If you have a favorable reputation with local parents, you can offer your babysitting services to help them destress.
17. Become a notary
This might not be the most exciting side hustle to start, but it's a good source of dependable income. People always need their documents and forms officially notarized. By becoming a notary, you can be the go-to source for friends and family who need a notary. And you get the bonus of word of mouth, so your customer base can grow just for being a person who officially stamps documents.
Conclusion
While starting a side hustle is easier than ever before, making it successful is going to be a challenge. Be sure to choose a side hustle that you're passionate about 
Regardless of your side hustle, a ManyChat Chat Marketing strategy can help you build awareness and build your side job.
Los contenidos de este blog han sido elaborados de forma independiente y sólo tienen fines informativos. Las opiniones expresadas son las del autor y no reflejan necesariamente los puntos de vista de ManyChat o de cualquier otra parte. Los resultados individuales pueden variar.