5 Steps to Relationship Marketing With Your Bot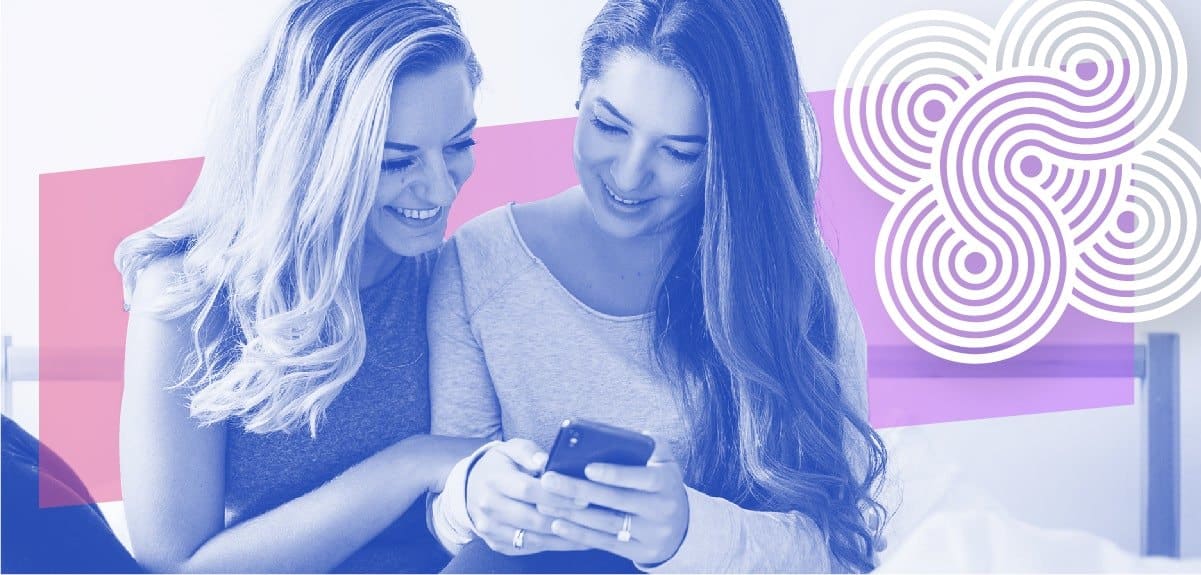 There's nothing worse than being bombarded from all directions — especially in today's world of endless amounts of information. Can we say overwhelming?!
And trying to connect with people — forget about it.
But what if we were to tell you that there is a way to stand out from the crowd, connect with customers, and position your business as someone's go-to? Seriously, it's not too good to be true. It's called relationship marketing.
Relationship marketing focuses on long-term customer relationships instead of simply making a one-time sale. This form of marketing can help you create a loyal customer base, and chatbots are tailor-made to help this happen.
From appreciation to customer surveys, use these five steps to practice relationship marketing with your bot, and see your sales skyrocket.
1. Offer Free Information
One way to forge a stronger relationship with your customers is by providing valuable content at no cost. This is especially helpful when it comes to kick-starting your relationship with a lead or customer: Offer a lead magnet via your bot and let the conversation flow from there.
Your lead magnet might be:
An ebook
A downloadable PDF
A free video training
A short educational email series
A whitepaper
You can offer your lead magnet to customers through your website or social media by creating a CTA button that, when clicked, opens up a conversation in Messenger. Then, your chatbot can send an initial message with the free piece of content. Relationship marketing is all about proving the value of a brand-customer relationship, and by offering free content, you can do just that.
2. Ask Relevant Questions
Once you've hooked somebody with your lead magnet, it's time for your chatbot to ask a few strategic questions to further get to know them. These questions will vary depending on the nature of your business. A local athletic training facility, for instance, might ask questions such as, "Are you a player, coach, or parent?" "What sport do you play?" or "What time of day do you like to work out?" These questions can strengthen your relationship with a certain lead: You'll understand who they are and what they need, and once you know that, you can market your services to them more effectively.
3. Practice Customer Appreciation
A big part of relationship marketing is showing your customers how much you appreciate them. After all, without them, you wouldn't be in business. Use your chatbot to thank your customers for making a purchase, to send them a discount code on their birthday, and to participate in holidays such as National Customer Appreciation Day (April 18th). By doing this, you'll strengthen relationships with your customers, showing them how grateful you are for their business.
4. Send A Survey
Relationship marketing is all about long-term customer satisfaction, and your Messenger bot can help you get there. Consider sending a chatbot message sequence that asks whether the customer has ever purchased one of your products. If they have, ask follow-up questions about their experience.
Collecting feedback via chatbot can improve the user's experience because the conversational aspect is more fun than simply filling out a survey on a static webpage. And the numbers back this up: When one company offered a coupon for users who filled out a survey, 70 to 80 percent of users were willing to answer the questions.
Ask customers for a number rating regarding a certain product or the ease of purchasing on your website, and then include questions such as, "Would you recommend this product to a friend?" Once you receive feedback, take it to heart and be prepared to make any necessary changes. Relationships are a two-way street, and so is relationship marketing — so be willing to listen to your customers and implement their feedback.
5. Be Consistent
To keep building a relationship, you need to be consistent, sending regular chatbot messages so your leads don't forget about you. Send a chatbot message at least once a week to ensure you stay at the top of your customers' minds.
Don't overlook other channels, either. Be consistent with all of your relationship marketing efforts — on Messenger bot, via SMS and email, and through other social platforms alike. Use each platform regularly, but don't repeat yourself; send chatbot messages that are uniquely valuable.
Relationship Marketing Works
Fifty percent of all customers say they're satisfied with a certain brand, but only 38 percent of customers say they are engaged with one. Are your customers just satisfied, or are they also engaged? By leveraging the power of relationship marketing, you can fully engage with your customers — and your business will begin to grow.
Use relationship marketing with your bot to grow your business.
Los contenidos de este blog han sido elaborados de forma independiente y sólo tienen fines informativos. Las opiniones expresadas son las del autor y no reflejan necesariamente los puntos de vista de ManyChat o de cualquier otra parte. Los resultados individuales pueden variar.