Going Multi-Channel With ManyChat: Messenger, SMS, and Email Blocks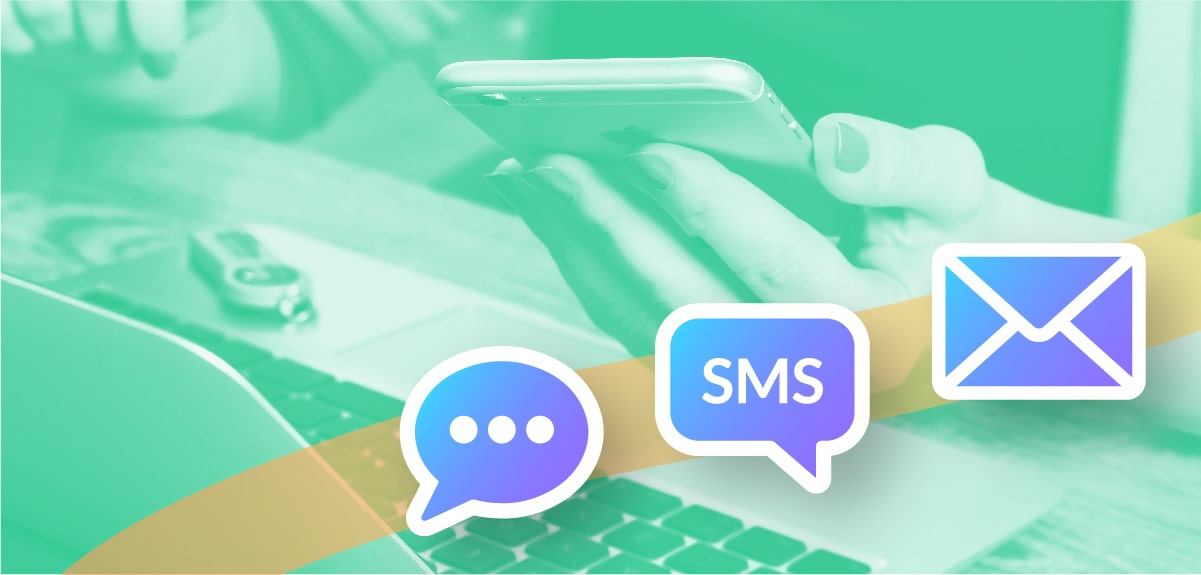 No, you're not dreaming, we finally added SMS and Email to Flowbuilder! Now you can connect with your customers across platforms all from ManyChat. That means more opportunities to reach subscribers and more personalized messaging to fit their preferences.
When to Use Each Channel
Using the right channel at the right time is key when it comes to getting a customer's attention and driving action. The best medium is first and foremost the one that they choose – if they select a preference, be it Messenger, SMS, or Email, you should do your best to interact with them on that platform.
That said, as a general guide here's how we'd recommend using each:
When to Use Messenger
Messenger is the best platform to use as your default choice of outreach, so long as it works within Facebook's Messaging Policies. Messenger's rich, interactive experiences make it very easy for customers to respond, navigate, and convert.
Inbound Customers: Messenger is ideal as an inbound funnel that you should connect to your website, ads, and organic posts through growth tools. Highly-engaged customers can easily find the information they are looking for and quickly convert using a few taps.
Interactive Content: Any time content requires navigation from a user, Messenger is going to come out on top due to the speed of using buttons and auto-fill quick replies on user input fields.
GIF and Video Content: Heavy files can reduce email delivery rates and don't work with standard SMS. If you want your files to play well in-line, Messenger is the way to go.
Live Chat: Messenger is also a great medium for personal customer support through ManyChat's Live Chat tool. See how the customer has interacted with bot, view their tags and custom fields, or even send them to a specific flow when they have a common question.
When to Use SMS
Not everyone has notifications turned on for Messenger or Email, but almost everyone knows when they get a text. This makes SMS an excellent medium for sending reminders, time-sensitive offers or coupons, and re-engaging a prospective customer after they've gone cold in the middle of a flow.
Sending Reminders: If a customer books an appointment or signs up for a webinar, SMS offers a highly-visible way to send a reminder.
Time-Sensitive Info: Running a limited-time offer or coupon code? Use SMS to get it into the inbox people check the most times a day.
Re-engaging Cold Subscribers: If a subscriber goes dark in the middle of a flow, or ends up outside of Facebook's 24+1 rule, you can use SMS to bring them back to Messenger through a Ref URL growth tool. This makes SMS an entry point to all the same great interactive content in Messenger.
Answer Questions in Real Time: Did a customer text you a question about your product? Respond to them in real-time via SMS with 2-way Live Chat.
The best part? When a subscriber returns to your bot through a ref URL link it reopens Facebook's 24-hour window for sending Messenger content.
Related: SMS Marketing Best Practices: 7 Tips to Achieve Success
When to Use Email
Old but trusted, Email still has its place in the world of marketing. While engagement with email isn't as high as Messenger or SMS, it's still a preferred medium for business communications for many people in the world. Offering it as an option is an important piece of personalizing your customer's experience.
Recurring Content: If you send out regular updates or newsletters, email is a great way to continuously offer value without being interruptive to your customer's daily life. Imagine if every business where you bought something sent you two texts a week? It's a very different experience from browsing through emails later at your leisure.
Long-Form: Sometimes you just have a bit more to say. Messenger and SMS are built for shorter formats – messages should only be 1-2 sentences. So if you have a longer announcement, important change, or just need more screen real estate for beautiful images, email can be a more effective way to send.
Re-engaging Cold Subscribers: Just like SMS, you can use email to bring a cold subscriber back to Messenger through a Ref URL growth tool.
Related: Email Marketing Best Practices to Improve Your Campaigns
How to Use SMS and Email Blocks
SMS and Email blocks are available to ManyChat Pro users. For now, SMS can only be sent to subscribers that live in the United States. For more details on how to use them, check out our support article.
Disclaimer: This information is provided for educational purposes only and should not be relied upon as legal advice. Please always consult your own attorney before engaging in text marketing.
Want to go multi-channel with ManyChat? Go Pro today.
Los contenidos de este blog han sido elaborados de forma independiente y sólo tienen fines informativos. Las opiniones expresadas son las del autor y no reflejan necesariamente los puntos de vista de ManyChat o de cualquier otra parte. Los resultados individuales pueden variar.