ManyChat Free Plan Updates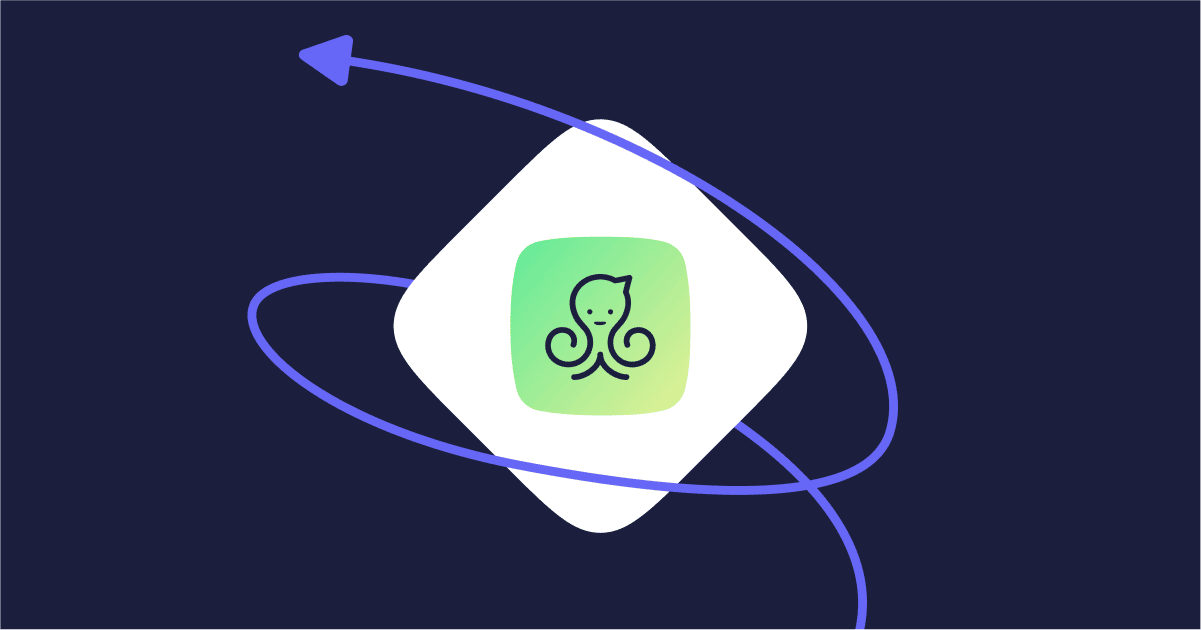 At ManyChat, our mission has always been to help businesses grow by building meaningful relationships with their customers.
With this mission in mind, ManyChat evolved from a single channel Messenger Marketing platform to a multi-channel Chat Marketing machine with SMS and Email introduction last year. We're also excited to be bringing you WhatsApp & Instagram in the near future.
We've released several new features, including new Growth Tools to help you acquire more customers, ManyChat Analytics to help you track and understand what's working, several new integrations that connect ManyChat to the tools you use every day, and much more.
Today, more than 1.8 million businesses across 190 countries engage and support billions of customer conversations in real-time and at scale, making us the #1 Chat Marketing platform in the world.
We've come a long way.
But with all growth, change is inevitable. We want to continue to keep delivering a world-class Chat Marketing platform to our customers, and to achieve this; we've made some updates to our Free plan model, which will help us better align the plans to the value that they each deliver.
What's changing in the Free plan?
Effective December 10, 2020, new Free accounts will have a limit of 1,000 contacts, and the Facebook Ads integration and Paid Messages will become Pro-only features.
Once a Free account reaches 1,000 contacts, Growth Tools will remain active, but Live Chat, Broadcasts, and all automation on your bot will pause. This action means that you can continue to grow your contact list, but you cannot send messages to contacts without a Pro account. All subscribed, unsubscribed, and deleted contacts will be counted towards this limit with the updated Free plan.
Update: Effective February 11, 2021, Message Tags and One-Time Notifications (OTNs) will become Pro-only features. Free plan accounts will not be able to use these features to send messages to contacts outside of the 24-hour interaction window. In an effort to keep the Messenger ecosystem healthy for all, this change was made due to a high volume of Facebook Page blocks coming from Free users due to the misuse of these features.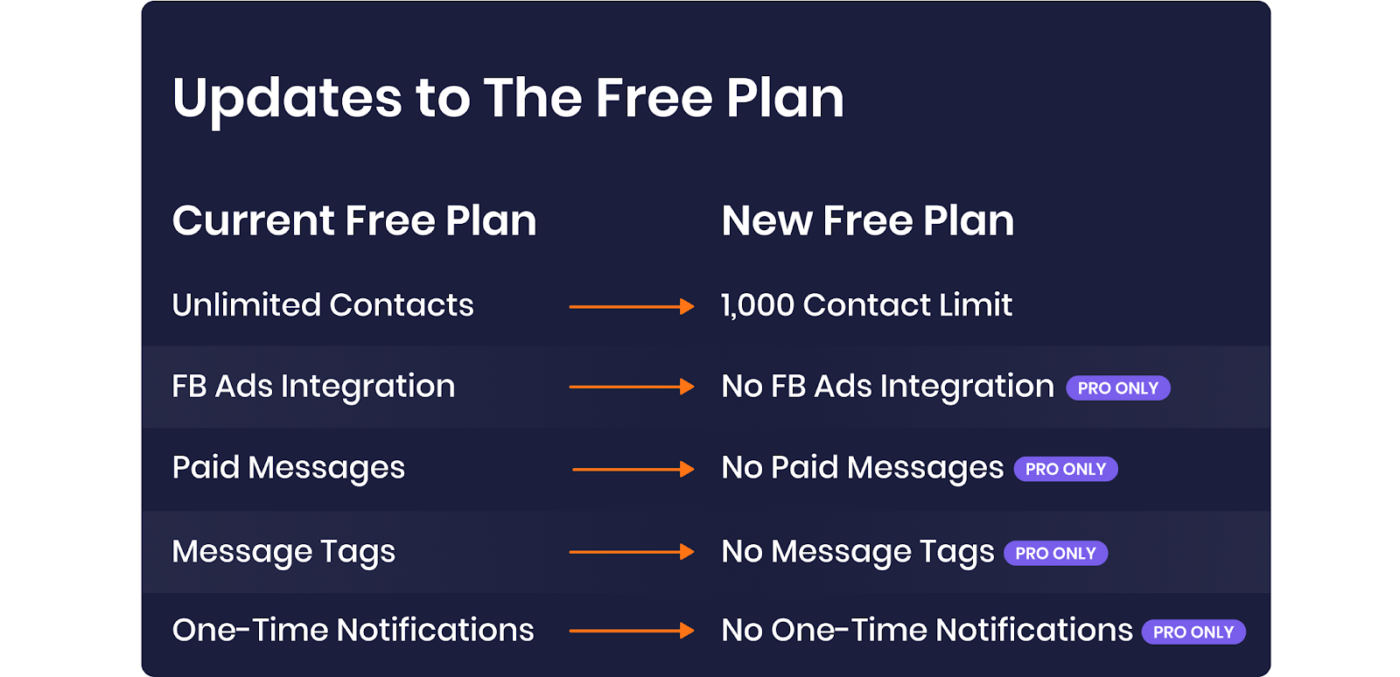 There will be no changes to the ManyChat Pro plan. Unsubscribed or deleted contacts are not counted towards your contact limit under ManyChat Pro.
Check out our pricing page for more details.
How do these changes affect me?
These changes to the Free plan are effective immediately for any new Free accounts created.
If you already have an active Free account with over 1,000 contacts, you'll have until January 31, 2021, to plan and execute how to move forward. You will receive an email and notification in ManyChat with details on your next steps and options.
What are my options?
If you've been an active user of ManyChat with our Free plan, you'll know the value that it brings to help you connect with your customers to grow your business.
While our Free plan remains an incredible value at no cost, we've seen what Pro's benefits can achieve for our customers. By going Pro, you have unlimited access to advanced features to help you grow, nurture, and connect with your customers in a whole new way.
With access to SMS and email, you can shift to an omnichannel marketing strategy and reach your customer on the right channel, with the right message. And you're not going to want to miss out when WhatsApp and Instagram integrations arrive on ManyChat.

Along with access to SMS and email, Pro users get:
… just to name a few.
We understand that these updates to our plans can feel complicated. Our goal is always to ensure that our customers are using a top-notch product and they feel supported throughout these changes.
The ManyChat Facebook community is a great place to have a discussion, or you can always go to manychat.com/support with any questions.
Learn more about ManyChat Pro features.
Los contenidos de este blog han sido elaborados de forma independiente y sólo tienen fines informativos. Las opiniones expresadas son las del autor y no reflejan necesariamente los puntos de vista de ManyChat o de cualquier otra parte. Los resultados individuales pueden variar.