How to Set Up Facebook Conversion Tracking (And Use the Facebook Pixel)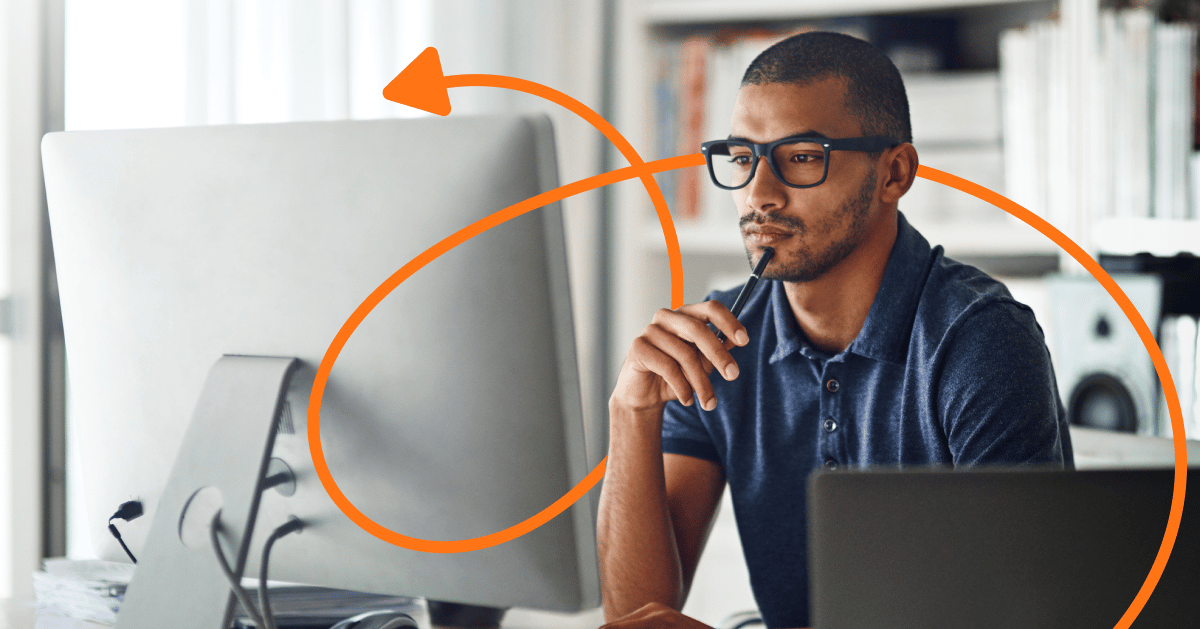 Not seeing the returns you hoped for on your Facebook ad campaigns?
Don't worry, you're not alone.  
Many advertisers struggle to know what happens after someone clicks on their Facebook ad. What products did they look at? How long were they browsing? What did they add to their cart?
Enter the Facebook Pixel: A tracking code that monitors visitors on your website and enables you to advertise to them later.
Considering Facebook accounts for 80% of all US-based eCommerce site social referrals, it's without a doubt the one traffic source you want to track sales for. Use this guide to learn more about Facebook conversion tracking, how to set up your Facebook Pixel, and how you can use it to improve ad targeting and drive ROI for your ads.
What is Facebook conversion tracking?
Facebook conversion tracking is a way to track website visitors' actions. The Facebook Pixel is a piece of code that tracks users' post-click website actions, such as:
Add to cart
Purchase
Pageviews
Time on page
And more
Conversion tracking helps you optimize ads and ensure the right people see them. You can use the data gathered by the Facebook Pixel to retarget visitors by using a Custom Audience and running dynamic product ads. The more conversions that happen on your website, the better the Facebook algorithm becomes at targeting people likely to act on your offers.
There are three ways to track conversions with the Pixel:
Standard events: Predefined website actions designated by Facebook that relate to conversion-related activities, including Add to Cart, Contact, Add Payment Info, Customize Product, and more. See the full list of Standard event codes.
Custom events: Events you create based on business outcomes. For example, tracking visitors who share a promotion to get a discount would be considered a custom event.
Custom conversions: Defined actions on your site that are important to you. For example, say you send a customer to a thank you page after they purchase an item. You can set up a custom conversion event that tracks visitors who view a particular thank you page or anything with /thank-you in the URL. A custom conversion will track anyone who lands on that page.
Conversion tracking using the Facebook Pixel can help you collect more data, target more relevant ads at potential customers, and improve return on ad spend. Arugot, an organic skincare brand, used conversion data to run a Facebook dynamic ad campaign that led to a 2.9x increase in purchases and a 79% increase in return on ad spend.
How to create the Facebook Pixel
Before you begin, you'll need two things:
A website for your business
The ability to update your website's code
1. Go to Events Manager.
2. Click + Connect Data Sources on the left column menu.
3. Select Web and then click Get Started.
4. Select Facebook Pixel and click Connect.
5. Name your tracking pixel. If you're using an eCommerce platform like Shopify, you can use their partner integration rather than install pixel code manually. When you're done, click Continue.
6. Choose how you want to install the pixel code.
Installing the Facebook Pixel through a Partner Integration
If you chose Partner Integration, click Use a partner. Then choose a partner.
Users setting up the Facebook Pixel for Shopify should select the Shopify card and follow the prompts.
Installing the Facebook Pixel manually
You can also paste the pixel code into the header section of your website. Follow the prompts to add the code.
After you add your Facebook pixel code to your website, you can use the Facebook Event Setup tool to add standard events and parameters without using any code.
Standard events versus custom conversions: which should you use?
Standard events and custom conversions offer you the chance to gain insight into how your website visitors behave after leaving Facebook.
Standard events are ideal if you have a large eCommerce site and want to track key data like add to cart, checkout initiation, and subscriptions. You can easily track hundreds of events without setting up custom rules for every iteration. You can also use these events to create Custom Audiences for future Facebook ad campaigns.
Custom events are easier to manage if you have a small number of specific activities to track. For example, if you sell a handful of products or services and each has a specific landing and exit page, custom conversion tracking can easily give you detailed data on your customer journeys without setting up events.
You can only have a maximum of 100 custom conversions per account, but you can delete ones you no longer need to make room for new ones.
Many businesses use a combination of standard events and custom conversions. For example, you could use standard events to get a broader view on "add to basket" activity that results from ads, then use custom conversions to track specific activity like how many people have used a particular coupon.
3 ways to use the Facebook Pixel
The Facebook Pixel is critical for achieving a better return on your ad spend. Here are five ways you can get the most out of it:
Create Custom Audiences from website activity
A Custom Audience built from your website activity is a terrific way to retarget website traffic. If you install the Facebook Pixel, you can send ads to people based on:
Pages they visit
Time of day they visit a certain page
Time they spend on the page
How deep they scrolled in the page
You can use this data to target specific groups of people based on their behavior or create Lookalike Audiences that will help you find new customers likely to buy your products.
Retarget browse abandoners with dynamic ads
If you run an eCommerce store, you'll need to use the Facebook Pixel to run Facebook dynamic ads. These ads retarget individual visitors and show them the same products they were looking at in your store.
These ads live in your Facebook Ads Manager account under catalog sales.
If your store sells thousands of products, it's highly inefficient to create individual ads based on different pages visited. Instead, you can build dynamic ad templates to display different creative to various customers based on their behavior.
For example, FitFlop, a footwear brand, lifted online sales by 73% and drove over $100,000 in incremental revenue thanks to a campaign that used Facebook dynamic ads.
The brand first ran awareness ads with eye-catching videos to generate interest and send people to their website. FitFlop used the conversion pixel to collect customer data to use for retargeting ads later on.
FitFlop drove purchase consideration by showing dynamic ads featuring images from their product catalog to broad audiences who browsed similar products. They also deployed another dynamic ad set with relevant products to people who'd browsed or added products to their cart to generate additional sales.
Read more: How to Increase ROAS on Facebook
Encourage existing customers to purchase again
You can also use dynamic ads to target existing customers and encourage repeat purchases. This is perfect for product launches and can work well with other retention campaigns sent through email or SMS.
Take LIVELY, a disruptive brand selling high-quality, affordable lingerie for women. The brand wanted to launch a new seamless bra and entice existing customers to buy. They ran Facebook dynamic ads to previous customers that offered product bundles and pulled relevant items from the catalog to encourage people to purchase again.
LIVELY managed a 42% lift in purchases and 62% lift in website product views thanks to their month-long campaign.
Using Facebook conversion tracking to drive results
With conversion tracking, you can optimize your Facebook campaigns for specific events, increase Facebook ad CTR, and show better ROI for your efforts. Without it, you'll be running ads blindly without knowing how or even if they're contributing to your bottom line.
All you have to do is set up the Facebook conversion pixel on your website, decide what events you want to track, and you're well on your way to reaching more customers and driving sales for your business.
Get more from your Facebook ads with ManyChat's marketing automation. Start free now.
Los contenidos de este blog han sido elaborados de forma independiente y sólo tienen fines informativos. Las opiniones expresadas son las del autor y no reflejan necesariamente los puntos de vista de ManyChat o de cualquier otra parte. Los resultados individuales pueden variar.