No +1, No Problem: How to Keep the Messenger Engagement Window Open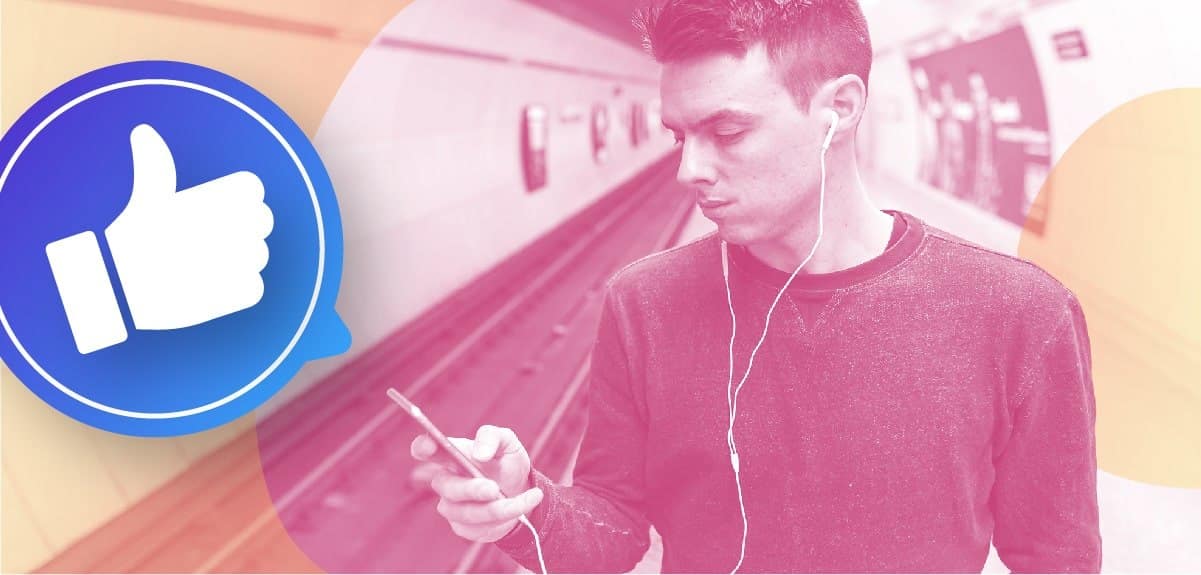 As a marketer, you need to get your message across as quickly and effectively as possible. Since you're no longer relying on the promotional +1, as of March 4th, 2020, every minute you spend inside the 24-hour messaging window with a subscriber is a minute that can make or break a sale.
Keeping people engaged is both financially smart and good for lead nurturing since a warm lead is more likely to buy something from your company.
Now is the time to revise your strategy, and with these five tips from Chat Marketing leaders, you'll be well on your way to lowering customer acquisition costs, improving reach and conversions, and creating valuable sales opportunities—even after we say goodbye to +1.
1. Take a multi-channel approach to your marketing
Marketers have to evolve and maximize each client's value proposition in a multichannel way. That means we need to leverage every tool we have in our grasp to get our message across, including:
Emails with links to our bot in order to re-engage, with reminders about offers or booked appointments, for example.
SMS with the same re-engagement purpose, but in a more cautious way, thinking of the severity of the message we are looking to get across. No spam.
Custom Audiences, which are targeted users that have interacted with our bot.
Website chat, pop-up, and sliders in order to re-engage with users visiting our online spaces.
Use all of these to create an opportunity to restart the 24-hour window in Messenger.
Messenger alone is powerful, but it is bound to be abused by spammers. Our clients' business objectives are important, but users are more important. Without users and adaptations to the new rules, Messenger would be ineffective. Embrace change, and evolve with it.
Luis Balaguer, Founder of 15 Element Agency
2. Use smart delays to keep subscribers engaged
Smart delays allow you to defer messages inside of a flow. You can use Facebook Messenger ads connected to the bot for top of funnel, and then use a smart delay of a few hours to deliver a sequence that adds value or qualifies the lead, depending on the strategy. That's one work-around for the removal of +1.
To improve sequences that are daily challenges (like one challenge per day for five days), revise them with smart delays, SMS, and email to ensure the subscriber is engaged. (And use GIFs, because we can't forget a good GIF!)
Marketers should look at these changes as a way to use ManyChat to build community. ManyChat is a powerful marketing platform and with email and SMS, there are many ways to be creative and strategic, while still being compliant.
Angela Allan, Award-Winning Emerging Chat Marketing Agency Owner
3. Send engagement-based messages right before the messaging window ends
One way to maximize your ManyChat bot without the +1 is to add more time to your marketing window. To do this, add an engagement-based message toward the end of the 24-hour window.
Some examples of messages you can send are:
Free gifts to redeem.
Mini-courses.
Guidebooks.
Quizzes.
Discounts.
Free consultations.
This way, when the user engages with your message, it opens up a new 24-hour marketing window. You can then entice them with a purchase opportunity or any other kind of Messenger Marketing you have in mind.
Dillon Ceglio, Founder of StreetLogic Media
4. Use a mixture of paid and organic channels to drive conversion
There will be follow-up messages you need to send outside the 24-hour window that don't fit under one of the Message Tags. These include coupon reminders, newly matched real estate listings, a prompt for customer feedback, or a bill reminder.
In order to reach those people with the goal of conversions, use a mixture of paid and organic channels. Add SMS and email steps in your flows, but also send sponsored messages, JSON ads, or even Newsfeed ads as reminders to get people back in your bot.
Even if you have to spend some money to reach certain people, it'll be worth it in order to make the sale.
Mackensie Liberman, Founder of Award-Winning Orca Marketology
5. Make sure your messages add value
People interact with your bot for a reason. They have a goal to reach and believe you'll help them get there. You want to make sure that every message is packed with value so that customers will keep clicking buttons and refreshing the window on their own.
For example, you can send out daily tips and helpful content to your audience to help them reach a particular goal. If you're a health coach, it may be to lose weight. If you're a marketing agency, it may be to maximize ad spend or improve organic reach.
One way to do this is by segmenting your subscribers and sending them messages based on their actions, interests, and behaviors. You can answer specific questions and solve real pain points for each segment, so that when you send them a message, you know they are going to engage with it. The same goes for email and SMS, if you end up outside the standard messaging window.
You don't need a +1 to market effectively. There are plenty of ways to engage your customers across multiple channels, bring them into your bot, refresh the window, and be on your way to getting that conversion.
UPDATE AS OF 12/20/19: Facebook is planning to introduce a one-time notification API in February 2020 that will allow you to send timely relevant notifications to a subscriber given their explicit opt-in. The one-time notification will allow you to support use cases that don't fall into the definition of the four Message Tags. The way we expect this to work is that you will be able to request a one-time notification opt-in from a subscriber and then send them one message outside the 24 hours.
For more information about the March 4th, 2020 Messenger Policy Updates, check out the following articles:
Los contenidos de este blog han sido elaborados de forma independiente y sólo tienen fines informativos. Las opiniones expresadas son las del autor y no reflejan necesariamente los puntos de vista de ManyChat o de cualquier otra parte. Los resultados individuales pueden variar.