How to Increase Email Conversion Rate Using Analytics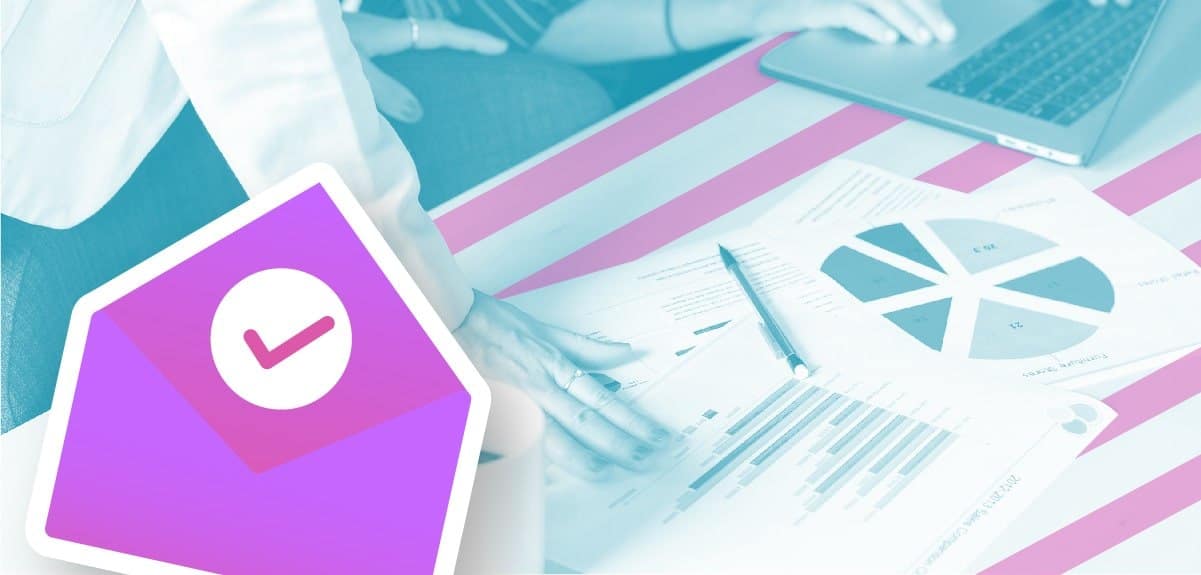 Want to improve your email conversion rate? For most businesses, email marketing is a numbers game. You can rarely find the problem that causes your emails to underperform without analytics. There are many analytic tools on the market today. The problem is in using them properly.
Even if the technical issues are resolved and configured professionally, you need to know the strategies of using the data for sending highly targeted emails. The latter should carry out their main mission — to get more leads and promote them within the conversion funnel. Here's how you can use the tools available to improve your email conversion rate.
Getting to Know the Audience
It's no doubt that knowing the audience is essential for any marketing strategy. The main principle here is that you need to know your potential clients from the inside and outside: their social and cultural backgrounds, their interests, needs, and shopping behavior. You can collect this information through statistics and data, by using email newsletter services and other software which can make your emailing campaigns more targeted and successful.
Study Your Audience's Demographics and Purchase Behavior Data
Important information, such as age, gender, income level, or working position, can tell you a lot about any person's interests and needs. The more information you can get during sign-up procedures and surveys, the more variants you may have for efficient demographic segmentation. Keep in mind, though, that asking for too much personal information can scare people off your brand.
Another question to tackle is what kind of information you need for your specific company. For example, if you offer B2B software development, opt for asking about the working position of your potential clients. If you work in clothing retail, however, age may be a more important factor. Use your email marketing platform and its plugins to customize sign-up questions with your opt-in boxes. You can also use different tools, such as Campaign Monitor, and segmentation for demographics will be a part of the email building platform.
Another way to optimize targeting through emailing is segmenting by past purchases. You can send email recommendations for items that are similar to the bought ones or suggest reordering by making a deliberate guess when this product (for example, shampoo) may run out.
Segment the Audience Into Groups According to Their Interests and Stage on the Sales Funnel
To collect the data about your customers' interests, individual tastes, beliefs, and preferences, you may wish to make up a survey or quiz. However, people are not inclined to fill out lengthy survey forms. To motivate them, you need to think about some incentives for completing it, for example, offering them to win a prize. Quizzes normally work better, so you can evoke your audience's interest by offering them analyzing results. Such a tool as AWeber will be quite helpful.
You can also use Chat Marketing as a helpful means for engaging Internet users and gaining their interest in your company's products and services. It is deeply targeted and aimed at a specific audience that has similar interests.
There are online marketing outlets which include instant messenger services, social media platforms, forums, and chat rooms. The big advantage of this strategy is the chance for personal interaction that is likely to engage more potential clients.
ManyChat
ManyChat is one great option, combining Facebook Messenger and SMS, to help your business grow. You can use it for increasing conversation and improving your marketing campaigns by using email service. You will sell products, capture contact info, book appointments, and build relationships through Messenger. With this tool, you will be able to nurture leads successfully for your company's further promotion.
The chat tool is especially good for small business owners. They always need communication and interaction for their companies' development and establishing their position on the market. While joining the community, you will help each other to proceed on the way to recognition and prosperity.
Develop Different Email Plans for Each Group
If your subscribers are newcomers, your emails should be more generalized. Just provide them with a list of products and features you are offering, or send a series of welcoming emails that introduce your brand.
If you see that subscribers have been signed up and have interacted for a while by clicking the links, for example, you can follow their interests and send more targeted emails about specific products or services.
Use the cart abandonment statistics to indicate whether your clients are at the top or bottom of the funnel. This data shows the people who had the intention to buy something but were distracted. You can send them a reminder that their cart is still waiting, or a message with the information on the product they were about to buy.
Analyzing Performance
The proper use of analytics will help you to increase emailing campaign efficiency and raise conversions. It will provide you with:
Understanding of behavioral ways of your leads and customers.
Identification of techniques, which can prove to be the most successful ones.
Determining the strongest features of your marketing campaign and individual offers responded positively by subscribers.
Achievement of maximum ROI (return on investment).
Perform Split-Tests to See If the Recipients Actually Like Your Emails
Split testing, also known as A/B testing, is a conversion rate optimization best practice that helps you indicate which of two options for your campaign procedure is more effective with the rise in opens and clicks. To do such a test, send the two variations of the same campaign to a part of your recipients. Half of the group is sent Version A and the other half is sent Version B. The result is measured with the most clicks and opens, and it determines the winning option.
Track Key Performance Indicators: Open rate, CTR, Email Conversion Rate, and Bounces
Open Rate: The open rate is an indicator that shows the number of subscribers who clicked on emails and read them. It is very important to know this rate because if no one opens your emails, the campaign is a failure. You can also see whether your subject line is effective enough to make your clients open emails. Try to identify the lines that work best. To calculate this rate, you may apply this simple formula: Divide the number of open emails by the number of delivered emails.
To increase the open rate, include your customer's name into the subject line, use such words as "e-sales", "secret," or "awesome," or send emails on the days of the week which are the best ones for open rates (Tuesdays and Fridays seem to be the best options).
Click-Through Rate: The Click-Through Rate (CTR) is an indicator of the number of customers who clicked on the links within your message sending them to a landing or product page. You can calculate this rate by using the following formula: Divide the number of clicks by the number of delivered emails and multiply by 100. Track this indicator weekly.
The best way to increase such clicks is to use the highly relevant content which needs to be based on customers' purchasing behavior and interests. Send out personalized offers and products that your potential clients have already been browsing for.
Email Conversion Rate: The email conversion rate (ECR) means the percentage of subscribers who have completed the desired purchase or in any way have become your customers. You can calculate it by dividing the number of purchases or signups by the number of email deliveries, and then multiply it by 100.
Compare your ECR with industry standards. If it is below average, use some conversion rate optimization techniques to increase it: Focus on improving your open rate by nailing the subject line, personalize your messages, and avoid triggering spam traps.
Bounce Rate: The bounce rate is the percentage of unsent emails that bounced back to you. It means that, for some reason, the email cannot reach a recipient.
Of course, no one wants such rates to be high. To reduce them, use permission-based and opt-in data, incentivized signups, and competitions carefully; avoid using free domain addresses for sending your mails; continue sending emails during the whole campaign; use a service for the list verification, and constantly monitor your results.
Calculate the Average Email Interactions It Takes to Create a Conversion
Make sure that your conversion rate increased and your emailing campaign was successful. Calculate the average number of email interactions needed to create one conversion. For this, keep track of all those metrics described above and create an email marketing calendar to stay focused.
It is a great idea to use an email marketing software which calculates these metrics automatically. You may be sure about a consistent flow of information and your ability to see the whole big picture.
Use the Data You Receive to Make Emails More Effective
It is vitally important that you make a substantial analysis of the data received to increase the efficiency of your email marketing. To improve your message content, consider its relevance to various demographics, interests, and beliefs, and how trustworthy it may seem to your client.
Also, think about the quality and personalization of content, optimal email frequency, and tactics for optimization. Provide your recipients with an enticing subject line, and offer real value to your subscribers. Do not overload your messages with unnecessary details, and add some emotional tune to your emails. However, remember to keep them short, to the point, and attractive.
In short, email marketing is a powerful strategy to increase conversions. It is not a sprint, but a lengthy marathon, a continuous process that leads to improvement.
Your email marketing will become way more effective if you base your campaign on data, not on assumptions made during meetings. Understand who you are talking to and track the performance of your emails to improve the conversion rate and ROI.
The ideas covered in this article are not the only things you can try and test. Remember that there is no ideal email strategy that works perfectly for every company. The key to success is in testing, making amendments, optimizing, and then testing again.
About the Author
James Riddle is a freelance writer, passionate about new technologies, marketing trends, and branding strategies. He's always seeking to discover new ways for personal and professional growth and is convinced that it's always important to broaden horizons. That's why James develops and improves his skills throughout the writing process to help and inspire people.

Los contenidos de este blog han sido elaborados de forma independiente y sólo tienen fines informativos. Las opiniones expresadas son las del autor y no reflejan necesariamente los puntos de vista de ManyChat o de cualquier otra parte. Los resultados individuales pueden variar.