Ecommerce Trends to Expect in 2022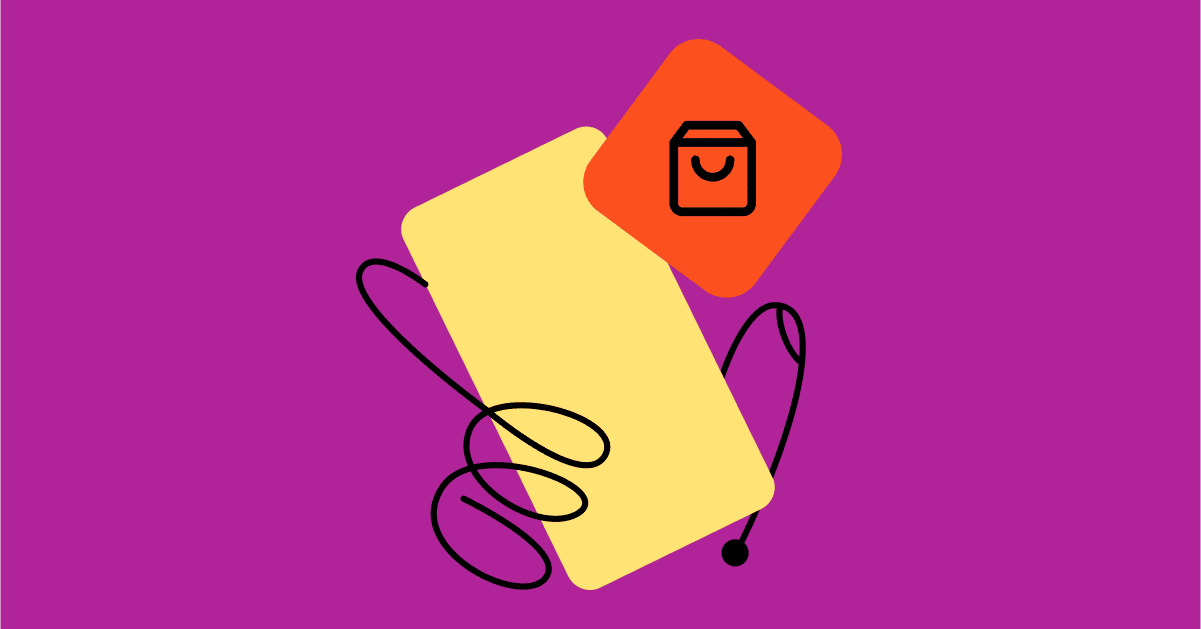 We're fast approaching the final quarter of 2021; now it's time to look ahead to 2022. The last two years have put a big spotlight on eCommerce, and we're not expecting it to fade anytime soon. Let's take a look at the top 10 eCommerce trends we're prepared to see next year:
Retail eCommerce sales will continue to increase
Insider Intelligence from eMarketer predicts U.S. consumers will spend more than $933 billion on eCommerce this year—15% of total retail sales—and that eCommerce sales will reach nearly 24% of total retail sales by 2025. That is a significant piece of the retail sales pie!
The growth in online sales can be attributed to the increasing ease and comfort of online shopping. The pandemic also compelled more consumers to purchase items online, including things they'd typically buy in-person, such as groceries.
Today, many online stores are more user-friendly and provide customers with a great online shopping experience than those of years past. Furthermore, it's easier for many online shoppers to find items and use the payment methods they want, another factor that has contributed to the rise in eCommerce retail.
Social media will continue to influence eCommerce
Social media has evolved over the years. What started as networking and photo-sharing platforms have become essential marketing channels. With approximately 295 million users on social media platforms (including Facebook and Instagram) in the U.S. in 2021, companies are spending heavily to reach them.
In 2020, U.S. businesses spent $40 billion advertising on social media, and that number is expected to exceed $57 billion by 2022. Companies spent nearly $4 billion on influencer marketing this year, and are predicted to spend $4.14 billion next year.
Currently, businesses can use social media to grow brand awareness and debut new products. As social media platforms gain more users and add new addictive features, the influence they exert will continue to increase and social commerce will gain popularity. Statista predicts social commerce revenue will reach nearly $46 billion in 2022—an increase from $37 billion this year. Statista also anticipates there will be 302 million social media users in the U.S. in 2022, a number they expect to swell to 323 million by 2026.
Greater competition will lead to more one-time buyers
As a result of the pandemic-induced lockdown, eCommerce saw incredible growth during 2020, and it continues to increase. In the first quarter of 2021, U.S. retail eCommerce sales totaled more than $215 billion, up from $154 billion in the first quarter of 2020.
However, this explosive growth has resulted in a new challenge: one-time buyers. A one-time buyer is a customer who made a single purchase but elected not to buy again from the same company.
As brick-and-mortar stores scrambled to move online to survive the lockdown, it dramatically increased competition for online sales. To attract more loyal customers, brands have to be more strategic in building relationships and providing a personalized shopping experience.
Customized packaging will become more popular
The customer experience doesn't stop once a shopper hits the "confirm purchase" button at an online store. Receiving a package at your doorstep and opening it is part of it as well. (Fun fact: «unboxings»—when someone records themselves opening a package—have become popular content to share on social media platforms. Influencers in particular can command thousands of views of their unboxings!)
The packaging is an extension of the branding and contributes to the customer experience. In 2022, we'll start to see packaging that goes the extra step through customized elements. Perhaps your company will start using eco-friendly materials or packing paper that matches your branding. You'll want to add this to your trend to-do list, especially if you're dabbling in influencer marketing; influencers often receive PR packages from brands and unbox them on social media for their audiences.
Mobile commerce will continue to increase
In 2020, mobile commerce sales reached $47.8 billion, 31% of all retail eCommerce spending. Experts point to the increase in people owning and using a mobile device as proof that mobile commerce will increase in 2022.
Currently, there are 298 million smartphone users in the U.S., a number that's expected to reach 302 million in 2022 and 311 million by 2025. As many as 30% of smartphone users utilize mobile devices to research products and services to buy online, while 24% of them use their phones to make purchases.
Multichannel personalization will gain popularity
Personalization has become more popular over the past few years as eCommerce sites collect more and more customer data. Statista expects multichannel selling will exceed $491 billion in 2022—a 15% increase from 2021—but we predict multichannel selling will feature personalization in 2022. The pandemic has resulted in more consumers shopping online, and they're expecting personalized experiences across channels. This will come in the form of personalized interactions that promote customer loyalty.
Since it will be a multichannel strategy, customers will enjoy the same personalized experience no matter what channel they use—no more irrelevant email marketing campaigns or messaging.
Better payment processing options will become available
The final part of the checkout process is payment processing. Unfortunately, there's always room for improvement with this part of the user experience. In 2022, eCommerce businesses will adopt even more ways for customers to pay in hopes of lowering cart abandonment rates.
Last year, digital wallet usage in eCommerce increased by 23.7% from 2019, accounting for 29.8% of all eCommerce transactions in the United States. Next year, we believe more retailers will offer local payment options so that customers can pay via bank transfers, e-wallets, or cash-based digital payments.
More brands will also consolidate their payment options into a single platform so they don't have to pay fees on each gateway or payment option they offer.
More consumers will use voice shopping regularly
Shopping via voice command using a connected speaker has been rising since 2017, when the technology hit the market. Voice recognition technology, which powers smart speakers, is expected to reach a global market size of $27 billion by 2026—a 17% increase from 2020.
We predict the coming year will bring many more voice shoppers, putting voice commerce on the map. According to a report from JuniperResearch, voice assistants will coordinate $19.4 billion in transactions by 2023.
To make your eCommerce store shoppable via voice, work with a voice commerce platform like Ingenico or VoiceFront. These voice solutions will help convert your eCommerce store into a shop compatible with voice assistants, so customers can quickly fill their carts and pay via voice. Effortless shopping, here we come!
Brands will participate in green consumerism
In 2022, consumers will expect to see more online retailers participating in "green consumerism." From 2019 to 2020, online searches about the impact of online shopping on the environment increased by 2,250%.
With climate change fears now a mainstream concern, there is a heavier focus on environmental sustainability, and customers want to know how their dollars contribute to a positive future. PwC's 2021 Global Consumer Insights Pulse Survey noted that 50% of global consumers surveyed said they've become more eco-friendly.
As a brand, make sure you're sourcing products from fair-trade organizations and use eco-friendly packaging and packing materials.
ECommerce industries will embrace more AI technology
Many eCommerce brands will turn to artificial intelligence (AI) to improve their business's efficiency. Much of the AI implementation will go toward providing that coveted personalized customer experience.
AI is often used to execute targeted marketing campaigns, provide personalized product recommendations, and acquire customer insights. Other prominent AI applications include forecasting, pricing optimization, sales customer service, and marketing.
At ManyChat, our chat marketing software integrates with AI, such as Janis, which can support those personalized efforts mentioned above.
As you can see, there's a lot in store for eCommerce in 2022. Whether your company follows one or all of these trends, be sure to jump on at least one bandwagon! We at ManyChat are excited to see what the year brings for the eCommerce industry.
Will ManyChat be a part of your 2022 marketing strategy?
Los contenidos de este blog han sido elaborados de forma independiente y sólo tienen fines informativos. Las opiniones expresadas son las del autor y no reflejan necesariamente los puntos de vista de ManyChat o de cualquier otra parte. Los resultados individuales pueden variar.