Join the Audio Trend: How to Build a Clubhouse Sales Funnel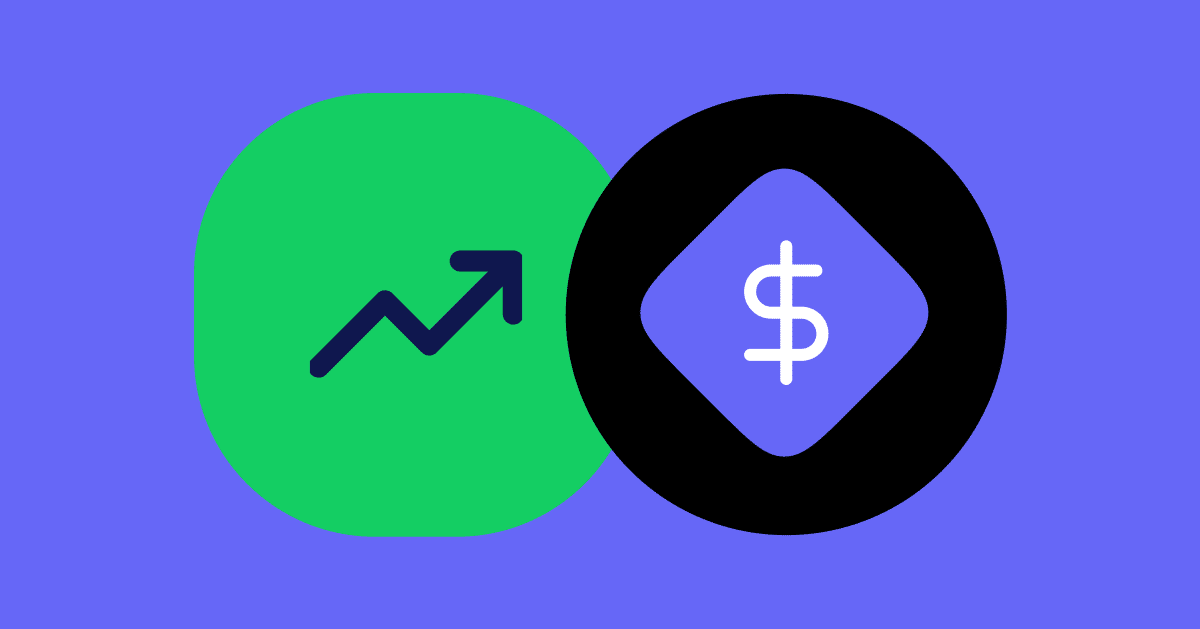 Clubhouse is the newest way to spread the word about your services if you're an influencer or coach. It's the first invite-only, audio social media app and has over 2 million weekly active users.
Valued at $4 billion, this social media newbie has become a critical channel for entrepreneurs (similar to some of the top marketing podcasts and YouTube channels) to connect with like-minded industry experts and build their personal brands. The problem is, it's notoriously difficult to get leads from Clubhouse due to features like unclickable bio links.
Fortunately, there are ways for creators to acquire high-quality leads from Clubhouse. It just takes a little know-how. This article will provide proven Clubhouse growth strategies to boost lead generation and sales.
Clubhouse sales funnel stages
Now that you know what the Clubhouse app is, it's time to learn how to turn your Clubhouse profile into a full-blown lead generation funnel. (In case you didn't know, funnels refer to a lead's buying decision process prior to purchase.)
Top funnel: 6 ways to generate awareness
People learn about your brand in the top funnel. In Clubhouse, they might find out about you from a room or group. Let's look at some key ways to generate awareness on Clubhouse.
Optimize your bio
Set up your Clubhouse profile and optimize it. Write a catchy bio that includes information about your:
Job roles
Product
Achievements
Any interesting facts
Pro tip: Use emojis to brighten up your Clubhouse profile. It'll help create richer and more meaningful interactions by amplifying your tone. Emojis also help you appear more friendly and can encourage people to reach out and connect.
Trilce Jirón Garro, founder of TBS Marketing, provides a great example of a top-notch profile. Her profile walks you through what she does for work, her interests and likes, and her achievements in the Chat Marketing space.
Trilce uses emojis to quickly communicate her points and make people feel more comfortable about connecting and chatting with her.
Add a call to action (CTA)
A call to action is vital for any lead generation campaign. It encourages followers to take action by contacting you, making a purchase, or filling out a form. There's one catch to Clubhouse CTA's, however. There are no clickable buttons on Clubhouse profiles. But just because you can't add a clickable link doesn't mean you shouldn't include a CTA.
Smart marketers like Henry Chen, founder of Wedding Chat Marketing, use the plain text CTA "Visit henrychen.co for more info and links."
Danny Monzon, founder of DM Digital, uses a CTA asking interested followers to text him the keyword "dmtribe" if they want to connect. Everyone who texts Danny gets a VIP pass and access to exclusive Chat Marketing resources to encourage more sign-ups.
Clubhouse users can also use a Messenger Ref URL to direct people into a Messenger conversation. To avoid using a messy, hard-to-remember URL, Henry Chen suggests using a shortened link or having another domain name.
He continues, "I have one called chatmarketing.tips/clubhouse, so it's easier to remember. Then that URL will redirect to the Ref URL, and I go from there."
Henry is also known to use a verbal CTA in rooms. If he is a speaker, he'll slip in a call to action before the room closes. You can ask people to contact you, download a template, or give them a lead magnet. Providing an action for people to take helps drive them into channels like SMS or Messenger to continue the conversation.
Link to social media accounts
Although you can't have clickable links in your bio, you can link out to your social media profiles. Manuel Suarez, founder of AGM Marketing, links out to both his Twitter and Instagram accounts.
Once on Instagram (IG), a user can engage with Manuel to learn how he uses Instagram Automation by ManyChat to cultivate stronger relationships.
Join rooms
You can't build awareness for your business if no one knows you exist—but Clubhouse rooms can change that!. Once you open the app, you can scroll through different rooms and see their details, including speakers and how many people are in there.
You are automatically muted once you enter a room. If you'd like to say something, tap the Raise Hand icon in the lower right corner of your screen. And make sure you contribute—lurking in a room won't do much to improve your brand awareness!
Join clubs
Another way to connect with people on Clubhouse is through Clubs. You can search for Clubs based on your interest and join them as a member or a follower.
Clubs are fun places where you can have valuable conversations with other members who share your interests. Club owners have regular meetups with members and followers so they can connect.
Start your own room
The last way to generate awareness on Clubhouse is by creating your own room. To start a room, click the + Start a room button at the bottom of your screen.
Then choose whether you want the room to be Open, Social, or Closed.
A Closed room is open only to specific Clubhouse users
A Social room is open to anyone the moderator is following
An Open room is one that anyone on Clubhouse can join
Add your topic, then click 🎉 Let's go to launch your room!
Activation: Turning followers into subscribers
People follow you and engage with your content during the mid-funnel stage. They may even click to see your website and see what you're all about. Mid-funnel marketing is all about building a relationship with interested leads.
If you use a Messenger Ref URL in your Clubhouse bio, you can direct people into a specific flow in your ManyChat bot. Once someone is in a Messenger conversation with you, you can greet them and provide the promised lead magnet.
Henry Chen welcomes people with a downloadable PDF. People can also ask Henry's #wedbot a question or get tips and suggestions about Chat Marketing for weddings.
Examples of content upgrades you could provide in exchange for a user's contact information include:
Educational email series
Webinar recording
Access to exclusive events
Templates
Consider building a specific flow designed for people coming from Clubhouse to ensure you get as many sign-ups as possible. You can build this inside ManyChat and share your lead magnet as a free digital product.
Sometimes Clubhouse is just the first step on the customer journey. If you include your Instagram link on your Clubhouse profile, you can pull in leads from IG using Instagram Automation by ManyChat. With IG Automation, you can engage with followers by utilizing features like:
Keyword Automation: People send you a keyword to enter a Messenger conversation with your business.
Comments Automation: Your brand can reply and like comments automatically or send the commenter an automated Instagram message.
Conversation Starters: These are pre-filled buttons presented to new followers when they message your account. When tapped, they begin a conversation around the topic.
Live Chat: You or another human agent chats with the follower through Instagram Messenger.
Read more: How to Build an Instagram Sales Funnel in 2021
Conversion: closing the sale
This is the point at which people are ready to purchase from you. They see your beautiful Instagram feed and engage with your content. They've navigated all the way from Clubhouse to Instagram and maybe even onto your website.
Even so, this stage can be tricky. Oftentimes, people lose interest, and your expected sales never materialize. But thanks to social commerce (buying and selling products on a social media platform), people can make purchases right inside their preferred apps.
At this point, there's not much you can do through Clubhouse to clinch the sale. However, leading people to IG from your Clubhouse profile and publishing Instagram shoppable posts to sell products in your Feed is an easy way to build an effective social commerce operation.
However, another option is to set up an Instagram Shop, which is an interactive storefront where people can browse and buy your products.
Pro tip: Remember that the customer experience doesn't end after they buy. Be sure to create a memorable unboxing experience that "WOWs" your customers.
Here are a few ways to do this:
Invest in appealing product packaging that makes you stand out from the crowd
Include a handwritten note with the package to show you appreciate their business
Add a QR code to sign up for a loyalty program
Offer a 15% coupon off the customer's next purchase
Adding Clubhouse to your social media marketing strategy
As you can see, Clubhouse can be an effective platform for finding and connecting with people, especially if you are an influencer, thought leader, educator, or coach. It allows you to find people with similar interests and connect with them authentically. Try it for yourself to see how you can use ManyChat and Clubhouse together to build deeper connections with followers on Messenger and grow your business.
Take your marketing strategy to the next level with ManyChat. Start free today.
Los contenidos de este blog han sido elaborados de forma independiente y sólo tienen fines informativos. Las opiniones expresadas son las del autor y no reflejan necesariamente los puntos de vista de ManyChat o de cualquier otra parte. Los resultados individuales pueden variar.