The Beginner's Guide to WooCommerce Shipping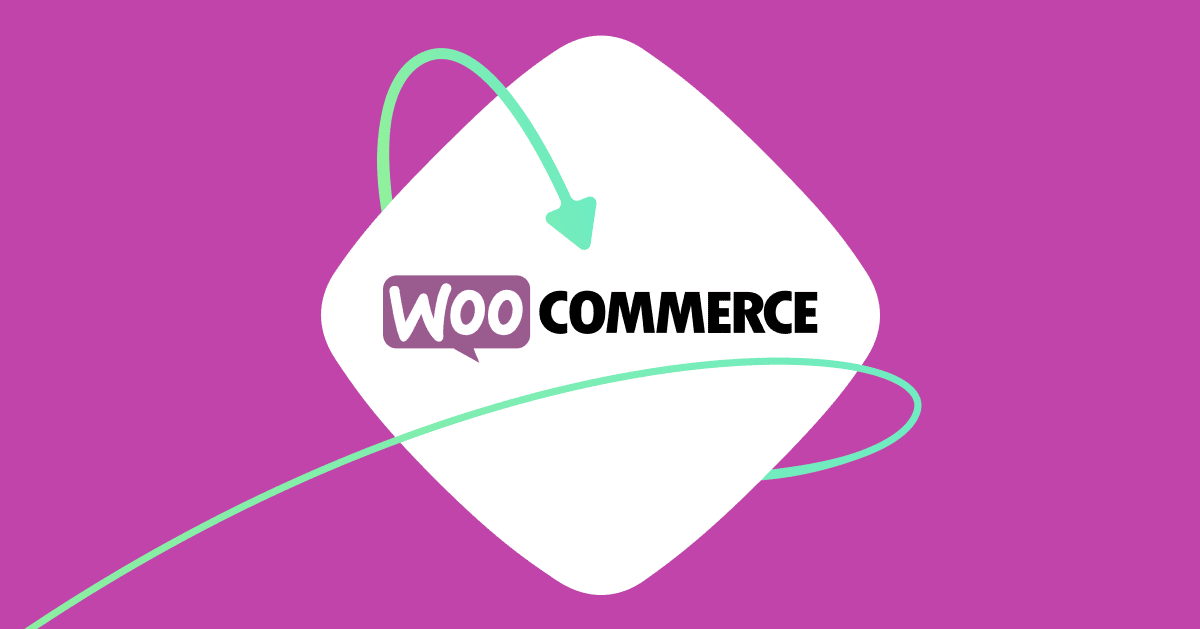 WooCommerce's rise from a simple WordPress plugin to a full-featured, customizable eCommerce platform has been nothing short of extraordinary. WooCommerce allows you to sell directly from WordPress and can turn your eCommerce​ business into a competitive powerhouse on par with stores on Amazon, Shopify, BigCommerce, and other eCommerce platforms. Part of the reason WooCommerce works so well as an eCommerce platform is thanks to its easy shipping and fulfillment tools.
What is WooCommerce Shipping?
WooCommerce Shipping is a built-in feature within WooCommerce that supports your online brand's shipping and fulfillment needs.
WooCommerce Shipping methods
When selling products on WooCommerce, you need a way to ship them. Here are the shipping methods you can use when running a WooCommerce store:
Local pickup
Local pickup allows customers to pick up their products from a retail location. It's a great option if you have a brick-and-mortar store, and if you have multiple retail stores, the premium version of WooCommerce Shipping lets customers select their pickup location. Due to the COVID-19 pandemic, curbside pickup has definitely become a popular option for customers.
Flat rate shipping
A flat rate shipping option charges a flat fee for all items, regardless of weight and dimensions. You can determine this preset amount through the flat rate settings on the dashboard. This is a great option if you sell a low variety of products where the dimensions and sizes of boxes are predictable. But if you sell a lot of different products, then variable rate shipping is a better option for your business.
Variable rate shipping
Variable rate shipping determines the shipping cost based on the weight and dimensions of the boxes used for shipping. This is a standard shipping method used by businesses that sell a variety of products.
Free shipping
Free shipping, as the title implies, doesn't charge the customer for shipping. Most eCommerce businesses offer free shipping for orders that total above a certain dollar amount or product quantity to keep the free shipping method feasible and profitable. You can add free shipping coupons on your website and define the minimum order amount as well.
What are WooCommerce shipping zones?
Shipping zones are the geographical regions that companies ship their products to. The customer base is divided into shipping zones, which are categorized into different countries, regions, states, and zip codes, to more easily manage order fulfillment. . These zone regions can be as specific or broad as you need them to be.
The purpose of setting up shipping zones is to configure shipping rates based on the location and accessibility of the different regions that a particular segment of your customer base is located in, and each customer is matched with only one zone to keep things as hassle-free as possible. You can offer different shipping methods on the site dashboard for different shipping zones, depending on what's most feasible for your setup.
How to set up WooCommerce Shipping
Need help setting up your WooCommerce Shipping settings? Here's how to set up shipping for your WooCommerce store:
1. Configure your shipping settings
If your brand offers local pickup, free shipping, and flat rate shipping, you don't need any extensions on the shipping tab — WooCommerce has all the settings for these options in place already. However, you need to add shipping zones in your shipping settings; these will define different rates according to the location of your customers.
Once that's done, click 'Add Shipping Method' to select from a curated list of provided options (e.g., Flat Rate, Free Shipping, Variable Rate, or Local Pickup). You can also add different product categories and shipping classes at different prices.
2. Install shipping extensions
For the use of different shipping methods, shipping extensions are required to add more options. These extensions also allow you to add features like label printing, tracking number, and warehouse syncing. The extensions can be installed from the WooCommerce Extensions Store.
3. Adjust shipping settings
All extensions come with their own set of instructions and settings. Instructions can be found on the WooCommerce Marketplace, where you can download instructions by clicking the "Documentation" button.
The instructions are categorized by shipping labels, managing packages, tracking information, etc., and are broken down into detailed steps, so you can easily find what you are looking for.
4. Test your shipping set up
Before you make your shipping configuration available to your customers, there is a pre-launch checklist that you should go through:
Test products from all the different product shipping classes and shipping zones to ensure the correct rate calculation on the "Cart" and "Checkout" pages.
Test different cart sizes and combinations of products to see if discounts and free shipping are applied correctly.
Test the checkout process to see if the shipping information is synced correctly with third-party tools.
Check if tracking information is set up correctly by looking at the tracking numbers on customer emails.
Check out real-time rates and see if they match your carrier's rates.
See if your shipping and return policies are easy to find on your site.
Check the visibility of discounts and free shipping offers based on package size.
WooCommerce Shipping extensions
WooCommerce offers multiple shipping extensions if you want to add extra features to your setup, which can be installed from the WooCommerce Marketplace.
FedEx
The FedEx extension lets merchants view shipping fees via FedEx's shipping calculator. This extension is applicable only for WooCommerce stores that use US or Canadian dollars as their currency. FedEx handles both domestic and international parcels and calculates quotes worldwide.
UPS
The UPS extension gives you the option to use UPS' calculated quotes worldwide. UPS handles both domestic and international orders. The dimension measurement is primarily done in pounds and inches, but you can change these settings. The shipping rates are automatically calculated in the currency of the country the API was registered in.
USPS
USPS is the largest delivery network in the United States, and (good news) is already integrated into WooCommerce's shipping setup. In order to use the shipping rates provided by USPS, your online store has to use US dollars as its designated currency. The default measurement units for the product dimensions are in inches and pounds, but these can be converted automatically.
ShipStation
ShipStation minimizes the hassle related to shipping and fulfillment. The software encourages faster shipping times by importing your orders automatically and gives you the opportunity to save money by offering the cheapest USPS rates available, as well as a multitude of carrier options. In addition, ShipStation lets brands customize notification emails, to give them a more personalized touch.
Shippo
With the Shippo extension in WooCommerce, you instantly gain access to the brand's global shipping partners. This way, your brand can enjoy Shippo's pre-negotiated discounts from USPS, UPS, DHL, and over 50 other global shipping carriers.
Plus, Shippo automatically imports your orders from your WooCommerce store once the extension is enabled. You can then compare rates across multiple carriers, print shipping labels, schedule courier pickups, view tracking information, and include return labels in orders.
ShipBob
ShipBob is a tech-enabled 3PL that is compatible with WooCommerce, ShipBob provides cost-effective and time-efficient fulfillment services both in the US and internationally. Basically, you send your products to ShipBob's warehouses and they handle fulfillment as orders come in. Merchants working with ShipBob can also offer two-day shipping to customers to compete against Amazon and other major eCommerce brands.
The integration of ShipBob with WooCommerce is seamless and takes just a few minutes. After integration, you can directly import your orders and products to ShipBob through WooCommerce, and there's no need for any extra developer work on the backend.
ShipBob also has fulfillment centers strategically stationed all across the US and enjoys shipping discounts with large carriers such as FedEx and UPS.
WooCommerce Shipping FAQs
Have questions about how shipping on WooCommerce works? Here are answers to the common questions we've come across:
What shipping methods are available?
WooCommerce offers its users many different shipping methods, which include flat rate shipping, free shipping, and local pickup. Shipping methods come with their own pricing rates.
What are shipping zones?
Shipping zones refer to the geographic regions that your brand intends to ship to. These zones are defined by regions, countries, states, and zip codes. Shipping zones usually have different shipping costs based on location and accessibility.
How do I add shipping to WooCommerce?
If you offer free shipping, local pickup, and flat rate shipping, everything you need to deal with shipping is already built into the WooCommerce plugin, which is accessible through main settings. If you want to add other methods for shipping, integrate additional shipping extensions through the WooCommerce Marketplace.
What is the best shipping plugin for WooCommerce?
Different shipping fulfillment providers integrated with WooCommerce offer different benefits to online store owners and customers. Good shipping partners offer timely, efficient, and cost-effective delivery options, guaranteeing customer satisfaction. A good shipping provider won't hide shipping costs from its eCommerce partners.
Some of the highest-rated WooCommerce Shipping plugins include UPS, USPS, ShipBob, FedEx, Shippo, and ShipStation.
Conclusion
Shipping your products accurately and in a timely, cost-effective manner is one of the most important parts of the order fulfillment process. This is why WooCommerce is such a popular choice for eCommerce brands as it provides brands with affordable, accurate, and efficient shipping options.
To improve the customer experience during the shipping and overall post-purchase process, consider using a tool like ManyChat. With ManyChat, WooCommerce merchants can send SMS and Messenger (via a Zapier integration) messages with shipping updates order confirmations to better keep customers in the loop.
Get started with ManyChat for your WooCommerce store today!
O conteúdo deste blog foi preparado de forma independente e destina-se apenas a fins informativos. As opiniões expressas são de responsabilidade do autor e não refletem necessariamente a posição do ManyChat ou de qualquer outra parte. Os resultados individuais podem variar.