Announcing SMS Updates to Enhance Your Online Store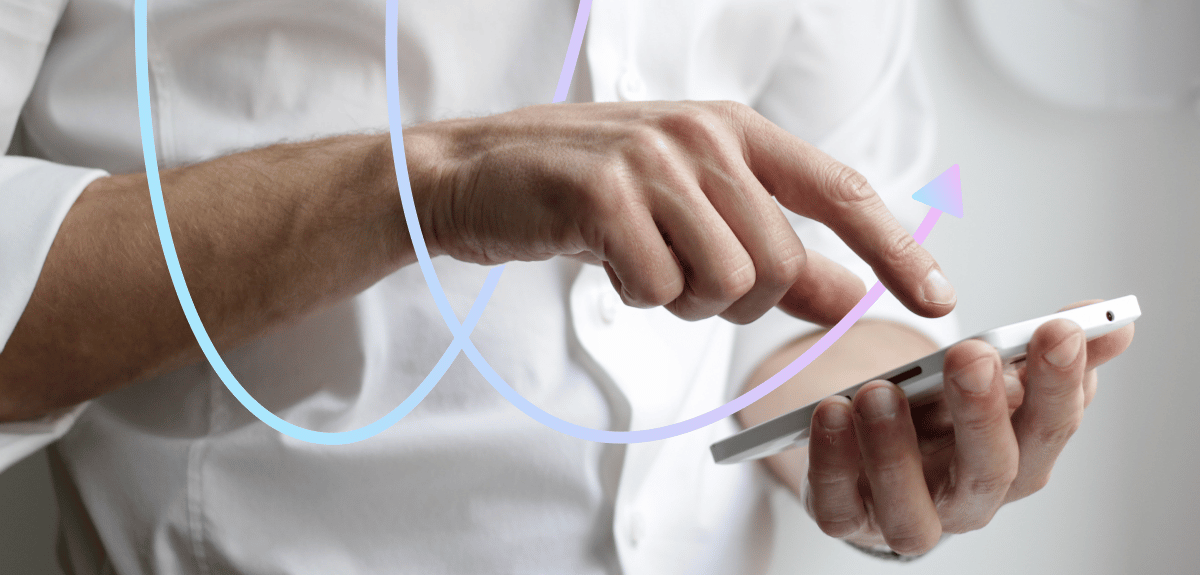 Communication is essential to building long-lasting relationships with your customers.
From ads to banners, emails to SMS, communication happens in different mediums. However, with two billion people using mobile messaging to communicate, text messaging can help you reach new customers, connect with your current customers, and deliver a better mobile shopping experience.
With this in mind, we launched the SMS widget and the eCommerce dashboard to help you drive more revenue for your online store while helping your customers shop. About nine out of 10 consumers prefer to communicate with businesses through text messages, whether through alerts, reminders, or back and forth communication.
The ManyChat SMS widget helps you connect with your customers on the channel that matters to them most. The eCommerce dashboard helps you measure and understand exactly how your marketing campaign is performing in terms of revenue.
Take the conversation to the phone with the SMS widget
As customers are shopping on your online store, the SMS widget lets them share their phone numbers and opt-in to receive text communications. The phone number will be saved in your ManyChat account so you can follow up with order confirmations, shipment notifications, sales and promotions, and back-in-stock product updates. You can even answer customer questions through automated and interactive text messages.
Understand what's working with the eCommerce Dashboard
The new eCommerce dashboard helps you track key metrics for your store right in your ManyChat account. Now you can measure overall earnings, average revenue, and purchase count per buyer as well as unique buyers you can easily understand what products sell best with which types of customers.
How to set up the SMS widget
Please note the SMS widget is available as part of the ManyChat Pro plan. You can visit our pricing page to learn more about ManyChat pricing options. SMS messaging is available in the United States and Canada and standard messaging rates apply.
For step-by-step instructions on how to set up the widget, take a look at the video tutorial below. As a bonus, if you're a new customer or would like to add the widget to your Shopify store, we've included steps on how to set up your ManyChat account and how to use our native integration with Shopify.
Here's your step-by-step instructions to add the SMS widget to your online store:
Sign up or log in to your ManyChat account
Connect to SMS on Dashboard
In your ManyChat dashboard, select 'Growth Tool' and click on 'New Growth Tool' in the top right-hand corner
Select 'SMS Modal' and customize your widget
Click 'Submitted State' to customize your 'Thank you' screen
Click 'Opt-In Actions' to customize your 'Opt-In' options
Click Setup to install javascript and complete your set up
Add your site link in "Setup Your Websites" section
Copy ManyChat widget code and paste it on your website
Click Save to activate SMS widget on your store
If you'd like to add the SMS widget to your Shopify store, review these instructions for how to connect Shopify with your ManyChat account
We hope the new SMS updates will help you stay connected and touch with your customers. If you have any questions or need advice on how to best use SMS for your business, head over to our Facebook Community, and start a conversation. Our product managers and community are here to help you get started.
For more helpful tips on how to use ManyChat, please check out our free course.
O conteúdo deste blog foi preparado de forma independente e destina-se apenas a fins informativos. As opiniões expressas são de responsabilidade do autor e não refletem necessariamente a posição do ManyChat ou de qualquer outra parte. Os resultados individuais podem variar.