MMS Marketing: Tips for Enhancing Your SMS Campaign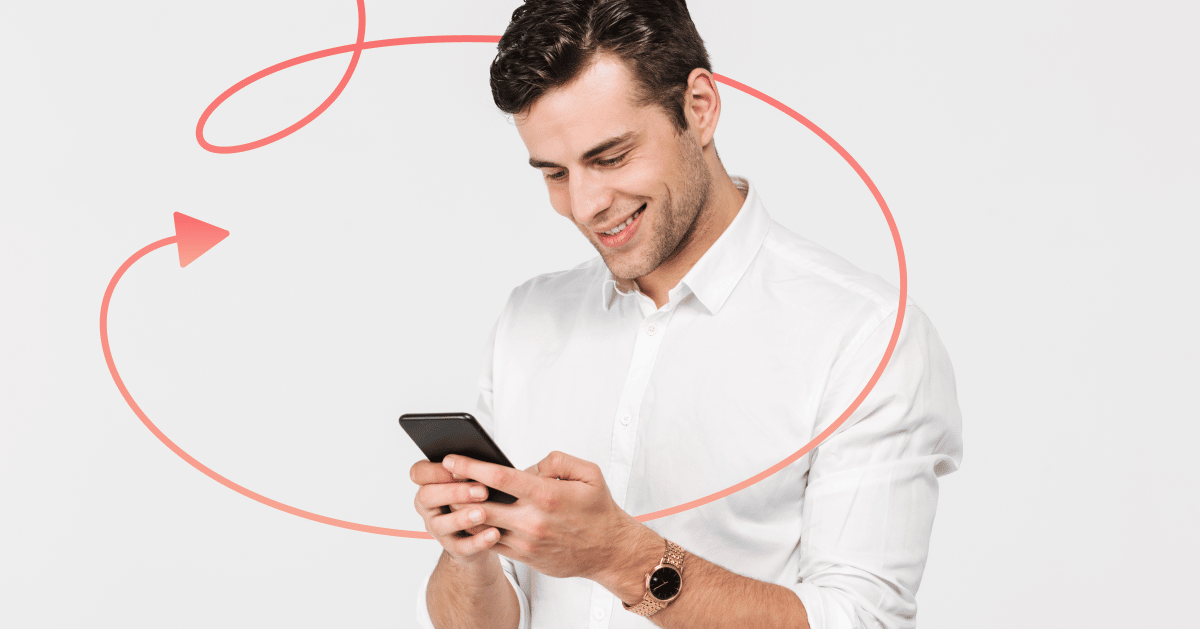 For companies looking to promote new products and for emerging brands in general, an MMS marketing campaign is one of the most effective marketing strategies available right now. Overall, mobile marketing campaigns have experienced exponential adoption over the past few years, with stellar results.
What is MMS marketing?
Multimedia Messaging Service (MMS) marketing is a form of text marketing—it's effectively regular text messages on steroids. MMS campaigns enable you to creatively promote your business by sending recipients promotional audios, videos, and pictures, all of which are far more engaging than a simple text message. In a nutshell, it's more advanced SMS messaging that can be much more effective.
How is MMS different from SMS?
While MMS and Short Message Service (SMS) are terms used interchangeably by some, essential differences do exist between the two. The core capabilities of SMS and MMS are the same: they both provide users with the ability to send and receive messages. Yet, understanding their differences can help take your marketing campaign to the next level.
For one thing, SMS allows you to send text-only messages. Each text message is limited to 160 characters.
MMS allows users to send all kinds of rich media, including photos, videos, animated GIFs, and audio messages. There is a 1600 character limit with MMS messages, which is far beyond the limit of the standard SMS message.
Why MMS marketing is a smart choice
If you're still not completely sold on using MMS marketing, read on to find out exactly what it can do for your brand.
Better customer experience
MMS enables you to send multimedia content to promote your company and engage with users. You can add videos, photos, audio, and even emojis to make the messages creative and dynamic.
Such enticing content provides a customer experience that far exceeds that of a boring text message because recipients can see what you're promoting. Moreover, using emojis in brand messages has shown to increase the lasting impact of the text.
Increased engagement
By using the right audio and visual elements in their MMS messages, brands will see improved engagement and response metrics. Empirical data suggests that MMS messages have a 15% click-through rate, which is pretty amazing!
SMS already has click-through rates higher than those of other mediums, such as email or social media messaging. By using MMS messaging, your mobile messaging campaigns can garner even more impressive results.
Better offer redemption rates
When you successfully capture your customer's attention, the likelihood of offer redemption increases. While a customer may ignore a simple SMS message, an MMS message with the right visual elements is sure to result in greater engagement.
You can even use segmented campaigns to drive higher conversions for your mobile marketing campaigns. Instead of sending a bulk MMS message to your entire customer base, use targeted messages that will better resonate with distinct groups.
Around 20% higher campaign opt-ins
An "opt-in campaign" is when companies must get a customer to subscribe or consent to receive future communications from the company. When the customer opts-in, the company is free to legally send them messages. MMS messages secure an opt-in rate that's 20% higher than that of an SMS message. By using MMS messages, your company will have a better shot at acquiring more subscribers and boosting interactions with customers.
Bigger character allowance
MMS campaigns allow you to send mobile messages of up to 1600 characters, whereas with SMS messages you are limited to just 160. With MMS, brands can paint a better picture by employing successful storytelling, which isn't possible with SMS. Furthermore, companies can include all the specific details of promotions in just one message, as opposed to having to send multiple SMS messages, which may annoy recipients.
More conversions than with SMS messages
When you include images along with your text, it increases the conversion rate, as visual elements have a stronger effect on your audience and their engagement.
MMS marketing best practices
If you believe that MMS is the right platform for your brand but aren't sure where to start, check out these tips on how to formulate an effective mobile marketing strategy:
Send messages to segmented audiences
Sending bulk MMS messages to everyone in your contact book will not help you achieve the desired results. Not every recipient will be interested in learning about each product you have to offer.
It's worth using an MMS marketing service that offers data and analytics tools, so you can identify which customers prefer particular products or services. This way, you can send messages to segmented audiences grouped by considerations such as gender, age, and purchase history.
Adhere to recommended images sizes
The standard image sizes for most MMS messages are either 640 x 1138px or 1080 x 1920px. The file sizes can vary based on the cell phone carrier, but most of them have a maximum of 2MB. Either size usually fits most phone screens, so you can sprinkle in high-quality images as you see fit.
Make use of GIFs
Animated GIFs appeal to all age groups and make your company appear more friendly and accessible. Their irreverent nature gives your promotional messages a boost, even if you're not communicating anything particularly exciting to your customers.
Send test messages to yourself before sending the campaign
As with any marketing campaign, send test messages to yourself before sending them to your team or customers. You'll see how it looks to a recipient and can nip any errors (blurry images, wrong links, etc.) in the bud. You can also check that there are no problems with image sizes or video clip lengths. Testing is one of the most critical steps of a successful campaign—ignore it at your peril!
Leverage automated MMS campaigns
It's worth considering the use of automation to improve your MMS marketing campaigns. Tools like chatbots can be great for your mobile marketing strategy, as they can initiate an instant two-way conversation between your business and consumers. Chatbots can offer recommendations, gather customer data, respond to shopper queries, and more. With MMS, your chatbot can also send visually appealing messages for your text message marketing campaign.
MMS marketing success stories
Now that you know more about the benefits MMS offers and how to successfully execute an MMS marketing campaign, it's time for some real-life success stories.
Food Cart
Don Marler, a food cart owner, was struggling to grow his business, solely relying on promotional platforms like Facebook Messenger and organic social media posts without getting great results. Don used these methods to let people know his cart was coming to town to sell its famous cheesesteak sandwiches, but the results were lackluster.
With the help of Mackensie Liberman, who offers consultations to struggling small business owners, the brand pivoted the strategy to SMS and MMS for promotion purposes. They encouraged customers to redeem offers through Facebook, MMS, and SMS, and the improved engagement helped drive sales.
After switching to MMS and SMS, Don's food cart raked in an additional $7,000 per month! The food cart's total business revenue also increased by 30%, and they achieved text message open rates of over 90%.
Mexican Restaurant
In an effort to increase their revenue before Christmas, the family-owned Mexican Restaurant teamed up with ManyChat to market a holiday promotion via SMS and Messenger, offering a dozen tamales for $23.95 for eight days around Christmastime. They targeted the restaurant's current subscriber list in the Spokane area.
Over the eight-day duration, the team marketed the offer for tamales via SMS and Messenger by asking specific questions to attract customers of all audiences (like what kind of tamales they prefer, whether they like them hot or cold, etc.).
The restaurant's eight-day campaign for the holidays was so successful that they ran out of tamales. It was sent to over 3,500 subscribers (364 of those to SMS subscribers). Out of that, 819 said in Messenger that they love tamales and 29 of those started the order process (10 additional from SMS), with 23 people ordering a total of 27 dozen. Talk about mucho dinero!
Start MMS marketing with ManyChat
Now that you're aware of the benefits that MMS marketing can bring your business, it's time to consider how to execute an MMS campaign. If you are new to MMS marketing, then the thought of developing and executing a campaign can be daunting. That's where ManyChat comes in.
Used by over 1 million businesses and 200,000 marketing agencies around the world. ManyChat helps businesses like yours engage with millions of new customers through Facebook Messenger and SMS and improve your ROI by up to 600%.
ManyChat bots can welcome new users, respond to specific queries, schedule messages to be sent at specific times, and send promotional content to target audiences.
Get started with ManyChat for free today!
SMS Disclaimer
This information is provided for educational purposes only and should not be relied upon as legal advice. Please always consult your own attorney before engaging in text marketing.
O conteúdo deste blog foi preparado de forma independente e destina-se apenas a fins informativos. As opiniões expressas são de responsabilidade do autor e não refletem necessariamente a posição do ManyChat ou de qualquer outra parte. Os resultados individuais podem variar.