How to Set Up a Shopify Affiliate Program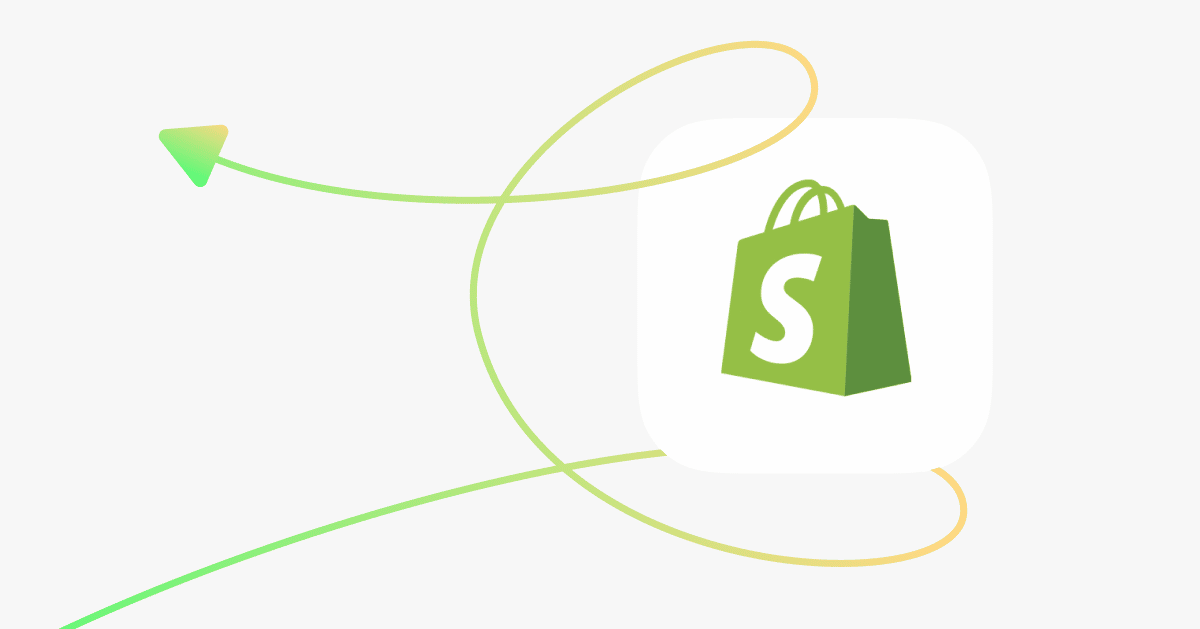 Is a Shopify affiliate program right for your business?
If your business is eager to boost its eCommerce marketing strategy to increase brand awareness and sales then an affiliate program may be able to help you in furthering your reach. It's important to assess your business closely to see if a Shopify affiliate program is a good fit.
BigCommerce gives a clear explanation of what affiliate programs are,
"Affiliate marketing is the process by which an affiliate earns a commission for marketing another person's or company's products. The affiliate simply searches for a product they enjoy, then promotes that product and earns a piece of the profit from each sale they make. The sales are tracked via affiliate links from one website to another."
We're going to help you walkthrough:
How to know if an affiliate program is a good fit
How to learn from the competition
How to become a Shopify affiliate
How to set up your Shopify affiliate program
How to find the right affiliates
How to run a Shopify affiliate program.
How to Know if an Affiliate Program is a Good Fit
There may be a few hurdles to consider before jumping into an affiliate program. One example being where your business' profit margin is at. If you aren't confident that your business can maintain paying out to affiliates then it may be best to wait. Other factors like staff coverage to help implement the program are worth evaluating. Although an affiliate program isn't complicated to implement, it will require a team to maintain it.
How to Learn from the Competition
This is another key point in assessing your business' readiness to commit to an affiliate program. If you're still on the fence on if setting up a Shopify affiliate program is right for your team then take time to survey the competition. Turn to Google search to see if your direct competitors have an affiliate program.
The existence of an affiliate program on your competitor's social platforms or website isn't a reason to not move forward. Knowing you're the first or fifth in your niche to have an affiliate program only helps you to strategize better.
Cheapflights has a user-friendly portal for affiliates to use. They also offer 65%-75% commission!
How to Become a Shopify Affiliate
Are you ready to get started? Becoming a Shopify affiliate is pretty straightforward. Simply download the affiliate app of your choice and the app will guide you through a step-by-step process of choosing an affiliate program that will work best for your business' goals. If you run across any problems along the way, Shopify has these guidelines to give you a hand.
The Shopify platform has several affiliate marketing apps available in the Shopify App Store, but here's a list of some of the best Shopify apps to use:
Refersion
LeadDyno
Omistar
Affiliatly
Enlistly
After your online store has the affiliate marketing app up and running, it's time to choose an affiliate.
How to Set Up Your Shopify Affiliate Program
Are you wondering where to start? The primary steps in setting up your Shopify affiliate program involve the strategy that your business sets in place. Other than that, the Shopify platform setup process is pretty easy. Let's start by chatting about guidelines for affiliates.
Feya Candles offers a clean and simple form for potential affiliates to fill out. Then, applicants are sent additional information.
Guidelines for Affiliates
It's important to be specific with any strategy. Here are a few prompts to think through as you specify what you're looking to accomplish with your Shopify affiliate marketing.
Who is your ideal affiliate? Social media influencers, bloggers, large corporations, microsites, large media websites, and affiliates with large email lists are just a few examples.
What are the set expectations of your affiliate program? Will affiliates have to post about your product a certain amount of times per week or month? Are there certain parameters for each post (i.e. specific hashtags they should use)? What is the percentage that affiliates will get? How often will affiliates receive payment?
Which products will your affiliates be promoting? Higher priced items? New releases?
ACTA Wear clearly lays out the conditions of their ambassador program.
Internal Affiliate Program Strategy
There are a few guidelines that you want to keep in mind as you begin creating your affiliate network. Just like your potential customers, potential affiliates need to be given a great first impression of your business. If you have Shopify partners that are transitioning from being customers then they need to be given a great first impression that you would extend to your team. Here are some quick rules of thumb.
Build Rapport: Zero in on which product you want to promote through your affiliate marketing program and run with it. This will help you to establish which niche your program is going to draw. Then, you will be able to focus on a specific audience. Your eCommerce business will then increase your chance of sales and also build rapport with the right audience.
Personalize Your Affiliate Program: Make sure to have personalization in your emails that are going out to the bloggers and social media influencers that you're wishing to work with. People can recognize a mass email from a mile away. Take time to mention things that you appreciate about the influencer/blogger that you're reaching out to.
Ask Influencers for Reviews: Your website is still the central hub of your business even if your primary marketing efforts are done "off-site." Ask those in your affiliate marketing program to leave reviews of the product on your website. Having a lot of 5-star reviews on your website will back up what the influencers and bloggers are saying on social media channels. This will also provide you with good practice on how to respond to negative reviews, if you receive any.
How to Find the Right Affiliates
After your online store has the affiliate marketing app up and running, it's time to choose an affiliate. Application processes vary depending on the affiliate parameters that you choose to set in place. Most affiliate programs require that applicants meet a specific threshold in influence (i.e. followers on social media). There are several ways to gain traction in finding the right contenders for your Shopify affiliate program:
Social Media
With so many people on social media, it's no wonder that it has become such an effective business tool. Use your social media channels as an introduction to your Shopify affiliate program. Announce the program details and the opportunity to apply. Make applying easy for those that are interested by linking directly to your website or having something like a Google form for people to fill out via social media. The application should also be simple so potential affiliates aren't deterred by a complicated process.
Your Website
Announce the affiliate program on your website. You already have the traffic on your website so why not? Link the guidelines and application to your header or footer to make it easy to access. The website is also a great place to link an engaging video to your affiliate program on the landing page. Or, use your Shopify blog to attract users to your program as well.
SMS and Email Campaigns
The numbers show that potential customers regularly engage with email and SMS campaigns. The easy accessibility of SMS and email makes launching your affiliate program easier. Use your existing campaigns for promoting your affiliate program. Provide a clear call to action (CTA). The CTA will guide each customer where to go to apply to be an affiliate.
Learn how to engage with your Shopify customers via mobile.
How to Run a Shopify Affiliate Program
With your affiliate app in place and affiliates on board, it's time to launch your program. Keeping an eye on how your Shopify affiliate program is running is the most important part. The data will show you how affiliates and your overall affiliate program are running.
Give affiliates what they need. Create a welcome bundle for affiliates that includes graphics, copy, and hashtags they will need. Include guidelines of the program and short synopsis of your business.
Track progress. Your team will want to specifically track: sales per affiliate, the size of sales, gross margin, number of affiliates, pay-out-to-sales ratio, number of affiliates that leave the program
These two key components will help you to retain an affiliate network that is willing to put in the work. They will also serve in helping you to troubleshoot as you go. You will have an intimate understanding of what's working and what isn't.
Key Takeaways
A Shopify affiliate program can help your business go to the next level. Create a program that is easy to apply for, but also has a clear focus.
Potential affiliates should know what is expected of them and how they can benefit from being involved in the program. It's important to give affiliates what they will need to succeed. Provide them with downloadable files that can guide them through the program.
Keep on track with your Shopify affiliate program by assessing the data. If things need to change then you will pinpoint the areas for growth.
Is it time for your business to see major growth in sales? ManyChat knows a thing or two…or 50 about Shopify and the amazing platform that they have for affiliate programs. If you're ready to implement an affiliate program in your business then reach out today!
O conteúdo deste blog foi preparado de forma independente e destina-se apenas a fins informativos. As opiniões expressas são de responsabilidade do autor e não refletem necessariamente a posição do ManyChat ou de qualquer outra parte. Os resultados individuais podem variar.