How to Go From Side Hustle to Full Time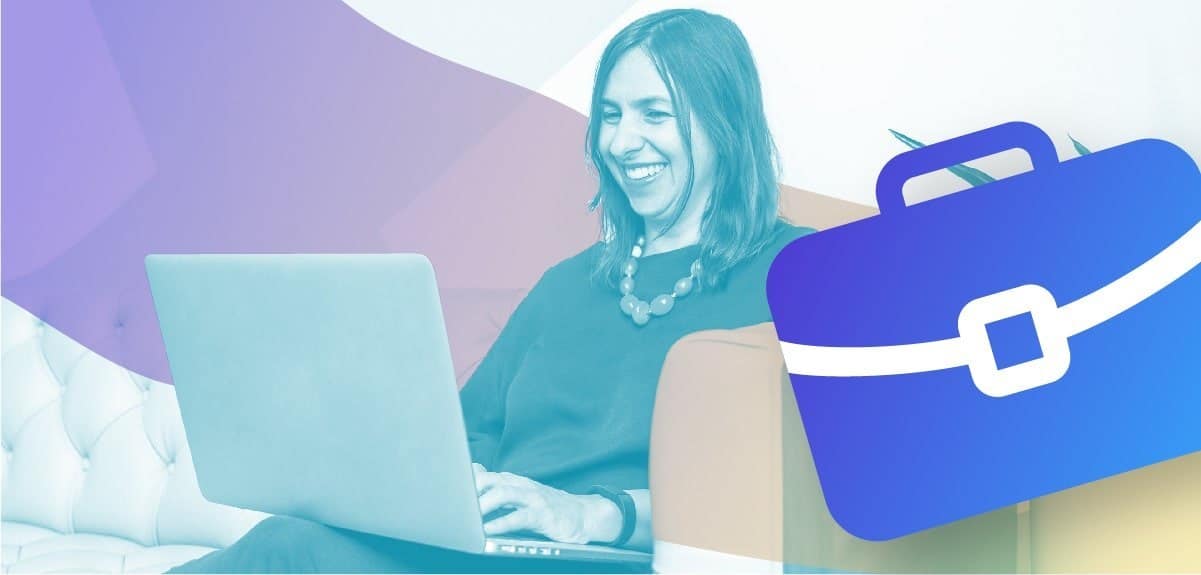 You work during the day, and evenings and weekends are filled with … more work. 
A side hustle takes up your spare time but can help you financially while you dabble in something new. And while some side gigs stay just that, a side job, others can eventually develop into something more, such as a full-time job. 
It's no small feat to venture into the entrepreneurial lifestyle. Sure, you get to build your hours and you're your own boss making your own rules. But going from side hustle to full time takes hard work, patience, and the ability to work a lot of hours — sometimes more than your original full-time job. 
On the bright side, you're your own boss, you've taken a risk, and you're creating the day-to-day job you want. 
If you're on the fence, thinking about going from side hustle to full time, here's how to get started.
Get your clients onto a monthly retainer
The nice part of a regular 9 to 5 is the steady paycheck. Going full time can be scary, but if you have your clients move from hourly to a monthly retainer, you can then figure out your monthly take home as well as how much you'll put back into the business. 
Simki Dutta, a full-time freelance content marketer, worked on expansion and gaining a retainer before going full time: "I actively worked on expanding my clientele base, with an aim to secure clients on a monthly retainer agreement. As soon as I was able to clock in growth and was convinced of its viability as a full-time career option, I decided to take the leap."
Be persistent
You will have plenty of days filled with "No, thank you" or complete silence. But don't let the fear of rejection bog you down. Know that someone will eventually say "Yes!" and it will slowly start to roll in. So keep moving forward, and do not take anything personally.
Choose your clients wisely
If you're going to build clientele, choose your clients wisely and select a specific niche. This way you can become an expert in that field and be more valuable to your clients.
Brett Linkletter, CEO of Misfit Media, suggests, "Pick a niche market because you can't be a specialist at everything. You don't go to a generalist doctor to get knee surgery. You have to have a focus. You have to understand your niche, your market, how they speak, how they walk, how they talk so you can better serve them, better speak with them, and better sell them, honestly."
COO of Misfit Media, Jace Kovacevich, shares, "Stick with it long enough to really understand the space — that's what we've done. We've been in this space [restaurants] for the last three or four years, and that's what's helped us grow in such a short period of time."
While finding your niche is important. Make sure to work with people who respect your work and give you the opportunity to grow as well. This will help you boost your confidence in your career choice and give you the motivation to keep growing.
Be OK with loneliness
Being an entrepreneur can be lonely. According to Entrepreneur.com, loneliness is one of the silent killers of entrepreneurship. Your friends and previous colleagues may support you going solo but may not understand the day-to-day tasks you have to get done. From business admin and legal to marketing and production, you wear multiple hats that many don't have to worry about. Make sure you're OK with the alone time you have to set aside, but also collaborate with others in your market to reboot. 
Set your schedule, and stick to it
Part of the reason many people go full time is so they can set their own schedules and have more flexibility to spend time with family. Yet, the inconsistency can throw you off of your production and leave you falling behind on work or focusing on the wrong things. 🤦 
"Setting a daily routine is extremely important. It helps you stay productive and motivated. At the same time, don't forget to schedule some time for yourself. When you're working independently, it's easy to get carried away with work. When that is not dealt with at the right time, it can lead to burning out," Dutta explains. 
If you stick to a routine, not only will you better prioritize, but you'll also take care of your personal wellness.
Prioritize and let some things go
When doing your side hustle you were able to manage your client's tasks in the evening and weekends. As you go full time, you should be expanding, but that leaves you with limited time. You have more responsibilities now. So look at what you can outsource to get the work done quickly. This will also help you expand. If you are running an online store, hire someone to manage your social media efforts or employ a Chat Marketing agency so you can focus on the other side of the business. This way you can put more energy into one area instead of little effort into everything. 
Use the right tools to set yourself up for success
Whether you're becoming a freelancer or starting a small business, you need the right tools to set yourself up for success. ManyChat can help you begin conversations with prospects and turn them into customers, so you can scale your business at an affordable cost with little effort. Other tools that consultants have found helpful: 
Slack
Trello
Google Drive
Hubspot
Quickbooks
Shopify
Wix
Make a list of the tools that will help you do your job efficiently and set you up for success. And then get those accounts started. 
Ready to go full time? 
There is no perfect time, perfect product, or perfect idea. All you can do is prepare yourself, put in hard work, and go for it. As entrepreneur Mark Cuban says, "Because if you're prepared and you know what it takes, it's not a risk. You just have to figure out how to get there. There is always a way to get there." 
So, if you're ready to take your side hustle to full time, now's the time to go for it.  
O conteúdo deste blog foi preparado de forma independente e destina-se apenas a fins informativos. As opiniões expressas são de responsabilidade do autor e não refletem necessariamente a posição do ManyChat ou de qualquer outra parte. Os resultados individuais podem variar.