How to Automate Shipping & Order Fulfillment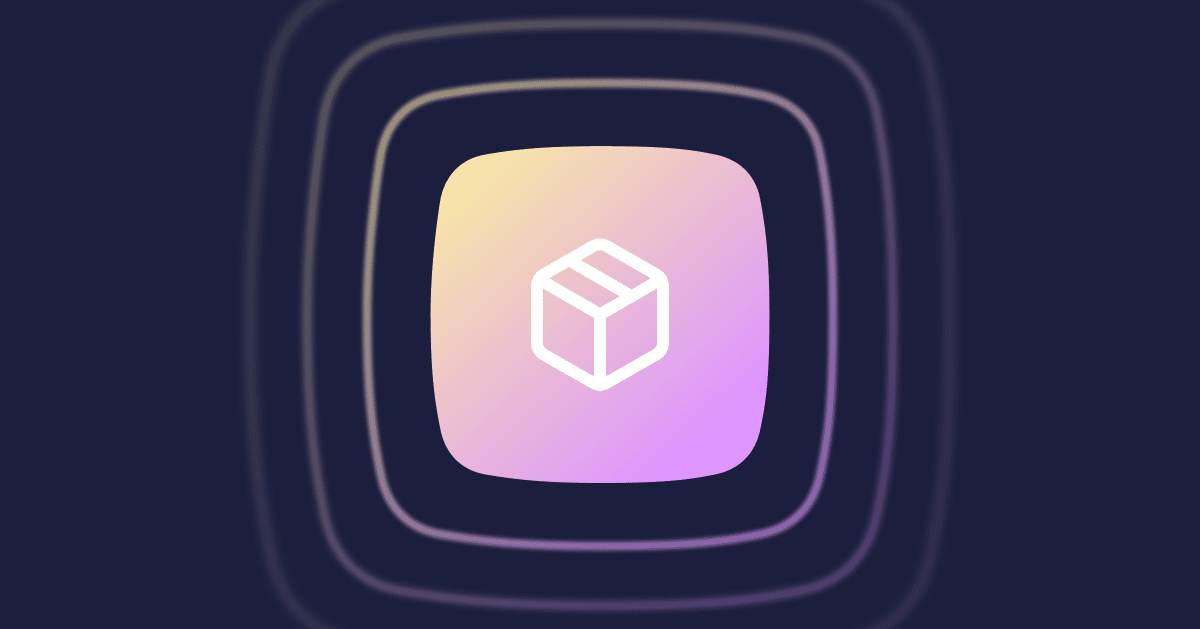 The rise of the eCommerce industry in recent years has made the market that much more competitive, forcing online brands to find new ways to stay ahead of the competition. Once seen as an advantage, automation has become a necessity for eCommerce brands.
Online stores are using automation to speed up and improve the efficiency of various stages of the supply chain, including shipping. With automated shipping, eCommerce brands can deliver shipments to customers faster and more accurately, so it's no wonder that most fast-growing eCommerce businesses employ some form of automation.
What is automated shipping?
Automated shipping is exactly what it sounds like — the automation of your brand's shipping process often through the use of shipping software and process improvement. This includes automating tasks such as organizing and tracking orders, as well as the use of autonomous transportation.
How automated shipping grows your business
So, automated shipping involves automating tasks, but how does that help your business? Automation, if employed correctly, actually brings a lot to the table for your eCommerce brand. Let's dive into the specifics.
Faster delivery options = higher conversions
Every serious eCommerce brand is out to boost their conversion rate, an integral part of growing your business. It's simple, really — more customers means more revenue. But where does automation come in?
With an automated system, orders experience fewer delays and efficiently progress along the supply chain, ultimately leading to faster delivery times. This is great because quick delivery times are no longer seen as an advantage, but rather are an expectation. In short, delays and slow delivery times will lose you customers, but automation combats that.
Increase profits
Shipping automation typically requires eCommerce software you have to pay for, so how are you saving money? Good question! 
With an automated shipping system, you're actually cutting costs in a number of areas. One obvious reduction is labor costs — automating tasks means you don't have to hire an employee, which costs a lot more, to do the same job.
A big problem all eCommerce brands have to deal with is returns, which often occur due to order inaccuracies. Returns can be quite costly, especially if you have to send your own workforce to collect the returned items or replace them. Automated systems help you combat order inaccuracies at the very foundational level, with picking tickets generated after order verification, ensuring your picking team chooses the right items from the warehouse.
Get better shipping rates
What does automation have to do with shipping rates? Well, directly, not much! However, to automate the shipping process, eCommerce merchants often use shipping software. Software providers, like ShipStation or Shippo, have negotiated rates with major carriers like DHL, USPS, and FedEx. So when you use these platforms, your eCommerce store benefits from reduced shipping rates!
Improve the supply chain
The supply chain is, essentially, the entire process of moving a product from the supplier to the consumer, which includes warehousing, picking, packing, and shipping operations. Automation can help you dramatically improve the efficiency of the supply chain. We already covered how picking tickets can increase order accuracy, but what more can automation do? Well, the answer depends on how much you choose to automate your processes.
Automation can be used to boost the efficiency of various operations such as inventory management and forecasting. Keeping your inventory well-stocked, but not overstocked, is an integral part of good supply chain management. If orders are coming in and you run out of a product, then there's going to be a rather large delay in order fulfillment.
With automation, you can set strategic reorder points based on information obtained through useful data and analytics. This way, your systems can automatically reorder products and keep your inventory levels healthy.
Save time for your employees
Some logistics operations, especially during the shipping fulfillment process, are menial and time-consuming. So why not automate these tasks? Having an automated system to process and verify orders is a lot quicker than using a manual system where an employee has to physically approve and verify each request.
An automated system not only speeds up the efficiency of your operations but also frees your employees up to focus on more complex tasks that actually require their expertise.
How to automate shipping
We've talked a lot about what automated shipping can do for your business, so now let's look at how exactly you can automate your shipping service.
Make use of integrations
For starters, integrating your eCommerce business systems with your fulfillment systems is a great way to take advantage of automation. Having real-time insight into your order status and inventory records is especially useful for forecasting inventory, setting strategic reorder points, and ensuring that the fulfillment process initiates the moment an order is processed.
Use an ERP (if you're an enterprise)
If you're an enterprise, then using an Enterprise Resource Planning (ERP) management solution to centralize your operations significantly improves their efficiency by reducing double-handling. An ERP provides you with useful tools to manage your logistics, finances, and supply chain operations with greater ease.
Additionally, ERPs sync with multiple tools and increase production rates and efficiency through automating tasks such as order processing and pick list generation, ultimately leading to faster fulfillment times.
Use a warehouse management system (WMS)
A warehouse management system (WMS) improves the efficiency of your warehouse operations but is also specifically useful for improving shipping times. A WMS streamlines operations and speeds up inbound receiving and outbound deliveries, eliminating unproductive activity, ensuring faster delivery times. A WMS also helps guide your team throughout fulfillment centers to find products quicker and cut down on unnecessary travel times.
Work with a 3PL
Not sure that you'll be able to pull off automation effectively? Then consider reaching out to experts! Third-party logistics (3PLs) providers take the order fulfillment process off your hands and improve efficiency through automation. This includes automating the shipping process itself, with live tracking, optimal route calculation, and ensuring that packages of the right dimensions are used.
Automate workflows
Automating your workflows speeds up the order fulfillment process as a whole, ultimately resulting in faster shipping times. Another great thing, though, is that an automated workflow also means fewer inaccuracies and opportunities for human error.
Manual data entry is one area where human error occurs inevitably, which is a big problem during shipment tracking. Fortunately, automating this process eliminates the need for manual data entry altogether, thus guaranteeing tracking accuracy. What's more, a fully automated system can send out regular shipment tracking updates to your customers automatically!
Shipping automation tools
Having an automated process can really do wonders for your business. Let's take a look at some high-tech systems that online vendors are using to automate their processes.
Alloy Automation
Alloy Automation is an eCommerce automation platform. Think of them as the Zapier for eCommerce. Alloy focuses on integrating and automating workflows for shipping, fulfillment, customer service, marketing, and other areas of an eCommerce store. If you want to truly automate your manual tasks, consider using a tool like Alloy.
ShipBob
ShipBob is a third-party logistics provider with industry-leading fulfillment software for automating your shipping process. With ShipBob, users can directly import their orders from eCommerce platforms and have them dispatched from the nearest fulfillment center to your customers. ShipBob also enjoys bulk discounts with major carriers like FedEx, USPS, and UPS.
ShipHero
ShipHero is fulfillment software that syncs seamlessly with Amazon, Shopify, BigCommerce, and other eCommerce platforms, without any coding. With ShipHero, merchants can monitor shipments in real-time, and live tracking details are available to your customers. And in the event of order cancellation, ShipHero notifies you immediately. ShipHero also offers eCommerce brands the option to outsource their fulfillment process.
Shippo
Shippo is software for multi-carrier shipping used by many growing eCommerce brands. Shippo has negotiated rates with over 50 global shipping carriers, including UPS and DHL, and allows eCommerce businesses the freedom to compare different shipping rates across multiple carriers before settling on the best one. Shippo also offers some nifty features including pickup scheduling, order tracking, and printing shipping labels.
ShipStation
ShipStation is a powerful eCommerce shipping software that allows users to ship faster by importing orders automatically. ShipStation provides its partners with the lowest USPS rates, and several other carrier options, helping you cut back on shipping costs significantly. With ShipStation, users can gain insight into key analytics to make better business decisions.
Start automating shipping now
Automating your shipping processes helps reduce delivery times, save costs, and improve overall customer satisfaction, and there really isn't a reason why you shouldn't automate your fulfillment processes.
Most eCommerce brands appreciate the need for automation, but some aren't sure how to go about it, but software like Shippo, ShipStation, and ShipHero can really help you automate your fulfillment processes. However, if you're not keen on managing it yourself, then there are third-party services like ShipBob that can take care of it for you, too.
To further improve the shipping experience for your customers, consider sending them delivery updates via SMS, Messenger, or email. With ManyChat, merchants can send delivery updates to customers with ease.
Try ManyChat for free today!
O conteúdo deste blog foi preparado de forma independente e destina-se apenas a fins informativos. As opiniões expressas são de responsabilidade do autor e não refletem necessariamente a posição do ManyChat ou de qualquer outra parte. Os resultados individuais podem variar.