[Case Study] How One Facebook Live Turned Into $90,000 in Sales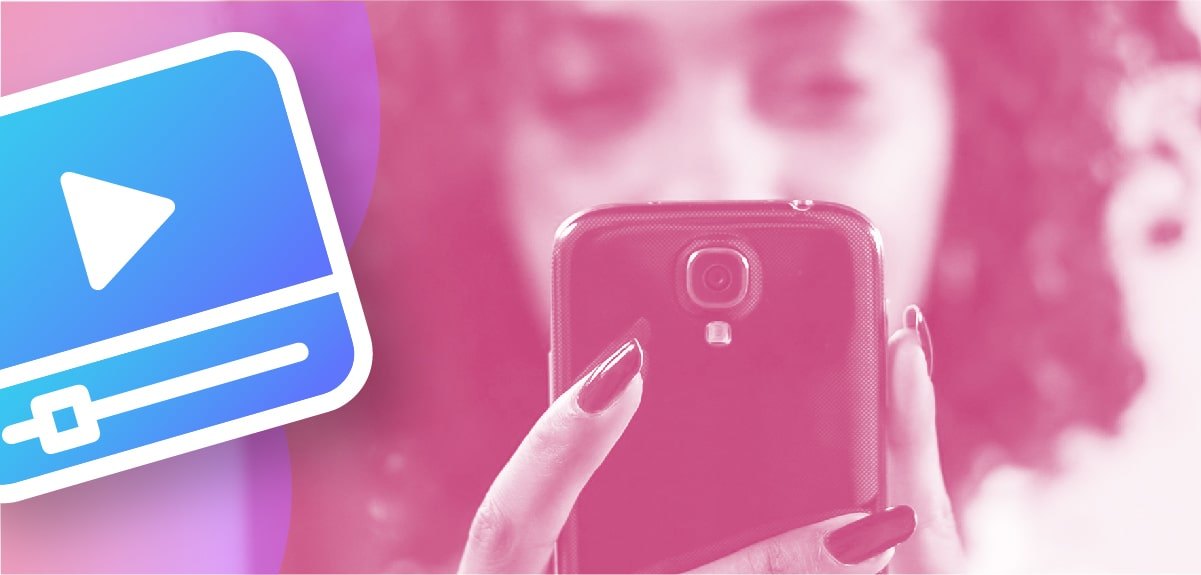 It all started with a brunch date.
A brunch date that turned into a brand new program that ended up bringing in $90,000 in sales in just one month!
I was super shocked when it happened! Really, though, as long as you have a specific solution for a specific problem, this is something that I believe almost anyone can make happen.
I'll walk you through the whole process so you can try it out for yourself.
A little backstory…
My good friend Danielle told me about a specific problem she was having in growing her LuLaRoe Business. There were also many others who were facing the same struggle.
I told her that I had a pretty awesome solution, explained it to her, and she asked if I could put together a training on it.
I said yes, decided the strategy could be taught in about 2 hours, and I could charge $97 per person for the training.
We high fived because it was going to help lots of people, and went back to brunch.
And then — I put together the following plan, which blew my mind.
The Sell it First System
We had identified a problem and a solution, and the goal was to get it out as quickly as possible. Often times entrepreneurs spend months, even YEARS planning for or deciding on a product, and when they finally launch it, it's just too late. Either someone else has already created a similar product, or they learn their community didn't actually want it in the first place.
Sadly, those entrepreneurs have now lost lots of time and money.
With the Sell It First System, you validate the idea or the product, and you give your community the solution they actually want and need.
AND, when you combine Messenger bots and Facebook Live, selling becomes pretty dang easy!
How to Bring in Loads of Sales With Messenger Bots and Facebook Live
Decide on a product, or a program you'd like to deliver.

If it's a course or training, create a Facebook Group where the course will be delivered. You don't need a fancy website; a Facebook Group will work just fine.
If it's a physical product, treat it like a kick-starter: you'll be shipping once you have a certain number of orders.

Create a sales page that states:

Who the Program or Product is for.
Why They Need the Solution.
Why you should be the one they get the solution from.
Why they need it right now.

Create a "thank you" page and "welcome" email that sends potential customers to the Facebook Group, or lets them know how they'll be notified when the product is ready to ship.
Create a Messenger bot Keyword Flow that gives them information about your program or product, like this: (This is the actual message we used the first time — super, super simple.)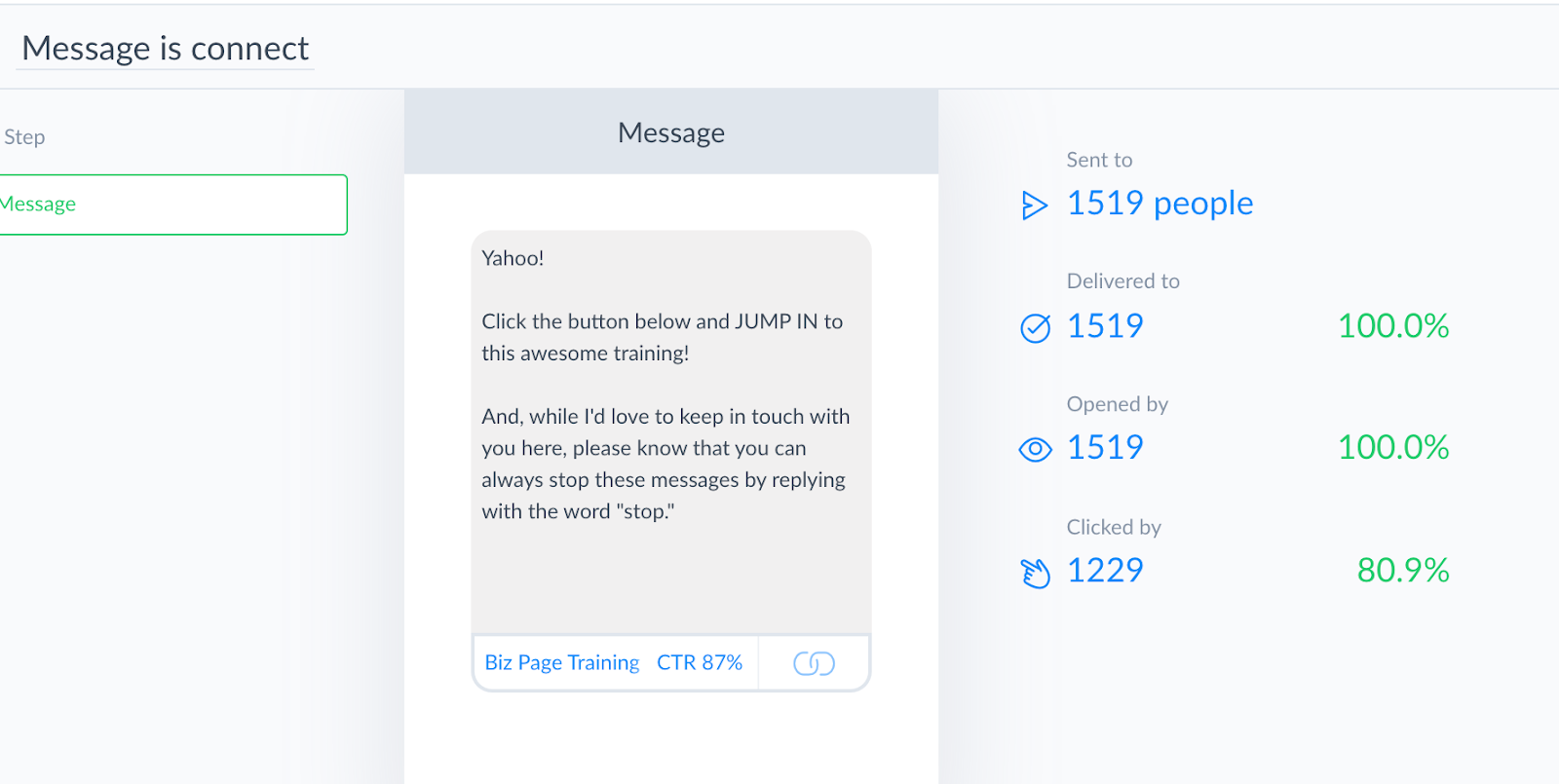 Create a Comment Growth Tool that sends them a message when they comment below your live video. Like this…
Create a Pre-Scheduled Facebook Live, or go live with the intention of connecting the bot as soon as you are done. This is my video from the first time we did this.
While you are Live, be sure to speak right to your ideal client, let them know you understand their problem and that you have a solution. Rather than saying "comment below" with the keyword, ask them to "give you" the keyword below for more info on how you can solve their problem. Facebook prefers if we don't use the word "comment;" there are loads of ways around that.
Connect the Growth Tool to the video. (If you use a pre-scheduled Facebook Live with a tool like BE.LIVE you'll be able to connect the bot ahead of time so that it works while you are Live.)
Create an engagement ad on Facebook with a very targeted audience. The goal is to get people to comment to engage. We spent a total of $900 targeting LuLaRoe consultants who lived in the US.
After about two weeks, we had 1200 subscribers, and 200 sales! I couldn't believe it. AND, then it got even better.

We did ONE follow up broadcast.
HOW TO FOLLOW UP WITH LEADS VIA MANYCHAT TO BRING IN SALES
Again, this is from the REAL broadcast. Knowing what I know now, I would have added a few more tags when they clicked. But, seriously, the results are pretty dang awesome.
We had 40 sales within the first 30 minutes, and by the time it was finished, we totaled 400 sales into our $97 program, and 5 sales into a $10k coaching program.
That's a total of $90k in sales! All from a $900 ad spend.
I seriously wish I had spent more!
I've created a video of me sending the follow-up message out here so you can see it in action.
The combination of being able to ask specific questions that send specific messages and the fact that the open rates are so much higher than email made this follow up sequence possible. There is no way we would have seen these results without using Messenger bots, and ManyChat made it so stinking easy.
WHY THIS WORKED
In addition to the amazing magic and open/clickthru/conversion rates of the Messenger bot, there are a few key elements that caused this to be so effective.
I'm speaking to a real human. Solving a SPECIFIC problem. You could easily use this strategy and replace it with a real estate agent, a restaurant owner, an influencer selling makeup or hair products, but you have to start with a real human and a real problem.
The live video is conversational and real. It's not overly "marketer-y." Our communities want AUTHENTICITY. They want REAL. So, be real.
The follow-up message is super clear, no beating around the bush. And then increase the urgency with the price increase.
The product was awesome. (No, seriously.) We would not have had the $50k in sales that came after the initial $40k if the initial product had been lackluster.
Our buttons in the follow up unlocked the 24+1 so that we could easily follow up again with more offers.
We kept it simple and moved into action. Many people get stuck when they use bots because they feel like they need to do something crazy detailed and techy. The simplicity of this was key! You can get started with something like this right away, and see real results.
YOUR NEXT STEP
Decide on a problem you are going to solve for a specific person.
GO… NOW… Sign up for a free Manychat account.
Build out the flows I explained here, and connect the comment Growth Tool.
GO LIVE! Connect with your community and solve their problems.
Start the Facebook ad!
Watch the magic happen, and feel free to reach out if you need help!
Seriously, I'd love to see you make this happen! You can meet #mollybot at www.ThePreparedPerformer.com/hi, or pop into the Manychat Facebook Community. I'm a moderator there, and I'd love to answer questions (along with the HUGE community of helpful rockstars).
About the Author
Founder of The Prepared Performer, Molly Mahoney helps entrepreneurs, artists, and sales professionals up their online presence by helping them leverage all of the newest and most powerful features that Facebook has to offer. She's the creator of GLAM (Go Live and Monetize), hosts a weekly show for BeLive.tv, is a ManyChat group moderator, and speaks publicly. From attracting customers to your Facebook business page to creating the best Facebook Messenger bots to serve your clients, Molly is the person to connect with if you want credit cards thrown at your face.
O conteúdo deste blog foi preparado de forma independente e destina-se apenas a fins informativos. As opiniões expressas são de responsabilidade do autor e não refletem necessariamente a posição do ManyChat ou de qualquer outra parte. Os resultados individuais podem variar.