Facebook Collection Ads Quick Start Guide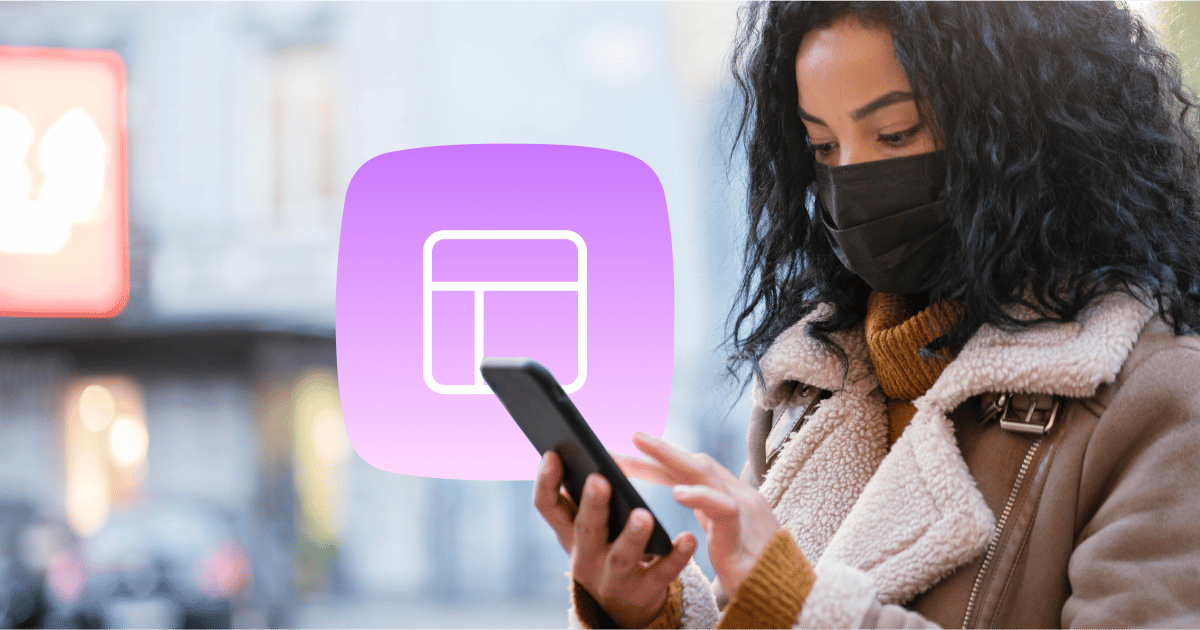 Want to make it easy for people to browse your products and check out quickly through attention-grabbing, interactive ads? Facebook collection ads will be your new best friend.
Despite the many different types of Facebook ads to choose from, marketers are turning more and more to collection ads as their tool of choice to convert more mobile browsers into customers.
There's never been a better way to transition people from discovery to purchase in an immersive, mobile-friendly experience. Factor in Facebook's 2.7 billion monthly users and that 63% of people use the platform for shopping-related activities, and it's clear why brands regularly use Facebook collection ads to reach new customers. 
If you're not familiar with Facebook collection ads, no worries. This beginner's guide will walk you through how these ads work, setting them up, and how to get the most out of your Facebook marketing strategy. 
What are Facebook collection ads?
Facebook collection ads are a mobile-only format designed to appeal to smartphone users. You can use them on both Facebook and Instagram. A collection ad in the Facebook News Feed includes a cover image or video, followed by four images.
Once they tap on a collection ad, users move into an Instant Experience—a full-screen landing page where they can browse products and learn more about the ad's offer.  
When creating an Instant Experience for your collection ad, you can use four different templates:
Instant Storefront: This template is best for showcasing more than four products in your catalog. You can set your items up in a grid so people can easily browse them, then send users to your store to make a purchase. You can also include "Suggested For You" and "Recently Viewed" listings dynamically.
Instant Lookbook: The lookbook template is a godsend for brands that want to tell a story and show their catalog in action. You can tag products in your lookbook and give shoppers the option to learn more or buy them in your store.
Instant Customer Acquisition: This template hooks your ad into a mobile-optimized landing page. If you want people to take a specific action from your ad, this Instant Experience allows them to do so without leaving Facebook.
Thanks to plentiful options, Facebook ads can display your products in a fast and efficient way to help drive more sales.
Why use Facebook collection ads?
Facebook users are bombarded with everything from status updates, to photos and videos, to event notifications in their News Feed. Along with facing competition from updates from friends, Pages, Groups, etc., your ads will also go head-to-head with other advertisements. However, you can use the collection format to attract interested shoppers and give them a way to effortlessly discover, browse, and purchase.
You can use collection ads to:
Surface new products. Combine high-quality videos with alluring images to introduce users to your products.
Create a mobile-friendly experience. When someone taps on your ad, they can browse your catalog or learn more about your products in a full-screen environment that's favorable to mobile devices.
Convert more browsers into customers. Turn interested shoppers into customers by seamlessly sending them to your website to make a purchase.
Showcase your catalog. Add images of multiple products to show off unique items and encourage purchases.
Facebook collection ads show across various placements, including Facebook News Feed, Instagram Feed, and Instagram Stories. They can also be used for multiple objectives, such as Traffic, Conversions, Catalog Sales, and Store Traffic. 
There are thousands of case studies that illustrate the power of collection ads. Here are a few of the most recent:
Wren + Glory ran collection ads that resulted in 62% more orders, 35% higher return on ad spend, and 2.2x increase in sales compared to the previous period.
Gameday Couture created an Instant Storefront and chose to use all its dynamic features to create a personalized shopping experience that resulted in a 2.5x return on ad spend and a 40% lift in conversions.
KFC Middle East used the collection ad format in the United Arab Emirates and Saudi Arabia, lifting ad recall by 22 points and message association by 5.7 points.
Run Facebook ads with ManyChat to engage customers and sell more online. Start free today.
How to create a collection ad on Facebook
When you go to create a Facebook ad, choose the collection format under Ad Setup. You have to use Facebook or Instagram placements and must use one of the following objectives:
Traffic
Conversions
Catalog Sales
Store Traffic
After selecting the collection format, you'll have to set up your Instant Experience. You can choose one of the templates or create your own.
If you haven't set up your product catalog yet, you can do so through your Business Manager. Pro tip: building a Facebook catalog with your products is useful for more than just collection ads, you can also use them to create Facebook retargeting ads. 
Facebook collection ad specs
Before designing the creative assets for your collection ad, let's take a look at the most updated ad requirements from Facebook.
Design
Image Type: JPG or PNG
Video File Type: MP4, MOV or GIF
Ratio: 1:1
Resolution: At least 1080 x 1080 pixels
Text
Primary ad copy: 125 characters
Headline: 40 characters
Landing Page URL: Required
Technical
Instant Experience: Required
Maximum Image Size: 30MB
Maximum Video Size: 4GB
Tips and recommendations for successful collection ads
Here are some best practices for creating collection ads that will blow your target audience's minds, generate more sales, and help you get the most out of your Facebook advertising budget.
Take advantage of Facebook's dynamic product selection. Did you know that you can let Facebook choose which four products to place under your cover image? Your images will be ranked by popularity and the probability of someone buying them.
Include a robust product catalog. When you set up your product catalog, you need a minimum of four items. However, the more products you upload, the easier it is for Facebook to choose the most relevant ones for your audience. Having a more substantial offering also helps motivate people to explore additional products on your website. If you run out of stock, your catalog will automatically display an accurate inventory. 
Include a variety of products. Mix up the types of images you show below your cover image to encourage people to click and explore. 
Create ads around a theme. Show ads that have a consistent theme to attract your target audience. For example, Clocks and Colours created a collection ad for its target audience, rugged males who appreciate handmade silver accessories. The ad set would appeal to a small group of people, yes, but it also has a higher likelihood of driving conversions and grabbing these shoppers' attention. 
Invest in videos. Use a video as your cover image to add context to your ad and attract attention in a crowded feed. Your product images are typically on plain backgrounds, so incorporating a video is a great way to get the most of this ad type.
Driving more conversions and sales with collection ads on Facebook
Facebook collection ads can be an extremely valuable and high converting ad type. They help create unique experiences for mobile Facebook users and can yield strong profits when done well. 
If you're an online retailer, consider trying collection ads to see how they perform for you. If you get stuck on building creative assets, check out the Facebook Ad Library for inspiration.
You can search by brand name to see what ads your competition (or any brand you admire) is currently running and the type of creative elements they use. Then, use this information to jumpstart your own efforts and craft Facebook ads that will help supercharge your online sales.
Want to turn shoppers into customers and sell more products online? Run your Facebook ads with ManyChat.
O conteúdo deste blog foi preparado de forma independente e destina-se apenas a fins informativos. As opiniões expressas são de responsabilidade do autor e não refletem necessariamente a posição do ManyChat ou de qualquer outra parte. Os resultados individuais podem variar.