How to Use Facebook Audience Insights to Reach The Perfect Audience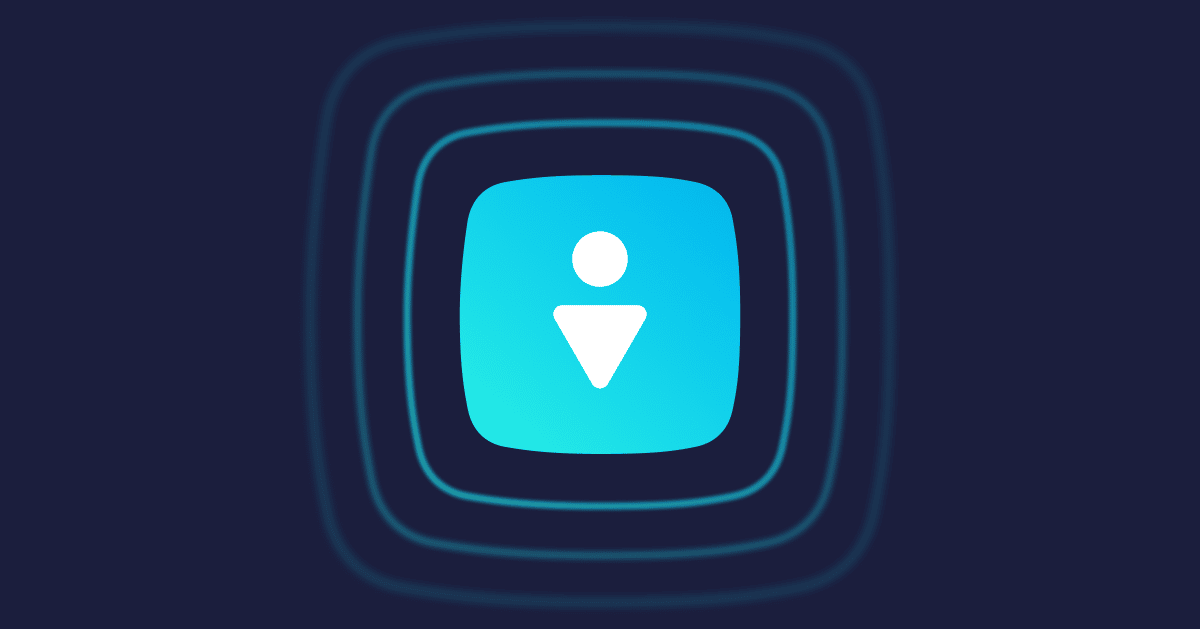 With over 2.23 billion monthly active users, Facebook is the largest social media platform in the world. Given its size, advertising on Facebook is a crucial way to find new customers for your business.
But it isn't as easy as creating an ad and clicking Publish on the social media platform. You'll have to include ad targeting criteria when building any Facebook ad to finish it. 
So, where do you start  to attract Facebook users? 
Fortunately, Facebook offers a free analytics tool, Audience Insights, that can help you find detailed information about its users. Use it to refine your audiences and better target your ads at Facebook users and potential customers.
What is Facebook Audience Insights?
Facebook Audience Insights is a tool that helps you learn information such as demographics, purchase habits, location, and more about your target audience.
It provides aggregate information about people who've liked your Page (and Facebook users in general) to enable you to create more meaningful relationships with your audience on Facebook through conversations and posts.
Imagine you sell pet products online and through your brick-and-mortar store and want to increase your brand awareness by starting an ad campaign. You can search Audience Insights to find potential customers who live near your business, what they like, their past purchase habits, and how they prefer to shop, to strengthen your digital marketing skills.
You can find information with the Facebook audience insight tool, like: 
Demographics: age, gender, lifestyle, education, job role, relationship status, spoken language, etc.
Page Likes: the Facebook page categories and topics that interest the audience
Location: where people live 
Activity: the average amount of ads they've clicked, comments they've made, promotions they've redeemed, devices they use to browse Facebook, and more 
Audience Insights uncovers trends for existing and new audiences across Facebook. Use these little nuggets of digital marketing knowledge to target your ads better and improve your ROAS from your Facebook advertising efforts. 
How do I get to Facebook Audience Insights?
Type "https://www.facebook.com/ads/audience-insights" in your browser to get to Facebook Audience Insights. Your Audience Insights dashboard will automatically load with your ad account.
Is Facebook Audience Insights free?
Facebook Audience Insights is free to use and offers substantial demographic and behavioral data about your audience and your competitors' audiences.
How to use Facebook Audience Insights
Let's go over how you can use this powerful analytics tool to discover page insights and find your optimal Facebook audience. We'll create an audience from scratch for your new imaginary pet supplies business, Pioneer Pets. Your goal is to find new customers, and page insights, for your curbside pickup service.
1. Choose the seed audience you want to target
When you open Audience Insights in your Facebook Ads Manager dashboard, you'll see a pop-up menu. It asks whether you want to choose:
Everyone on Facebook: best for finding new customers for your business
People connected to your Page: ideal for learning more about your existing audience and creating better content for them
Since you're looking for new customers on Facebook, as opposed to people solely following your Facebook page, choose the first option.  
2. Define your audience demographics
Location
At first glance, you'll notice the Location menu is highlighted.
Since you're looking for local customers for your new service, using Facebook audience insights, add your store location, say, Portland, Oregon, and the city's suburb of Beaverton . This gives you insights for people who are likely to drive to the store to pick up their products.
If your business doesn't have a physical store, that's okay. You can explore audiences in every country worldwide or only ones that you ship to.
Age and gender
Next, you'll want to choose the age and gender of your target audience. Say you have already created buyer personas for your marketing campaigns and know your audience. Based on your target demographic, you opt to advertise to men and women between the ages of 25 and 39.
Notice how the chart's audience size changes as you include more criteria. This number is the estimated size of the audience eligible to see your ad. It's based on your targeting criteria, ad placement, and how many people were shown ads on Facebook applications in the past 30 days.
Interests
You can refine your audience using several categories that will identify people most interested in your business. For a pet supplies business, you can go with categories such as:
Dog lovers
Dog training
Dog food
Dog grooming
Or you can go broader with targeted audience information and choose interests like:
Petco
Dog rescue non-profits
What's fun about interests is that you can mix and match different options. Maybe you want to run a special for single millennials and another for families with puppies. You can find these audiences using the interests section.
Once you input your criteria, you'll start to see the users you should target in your ads. The current group is 68% women and 32% men.
Advanced
If you're feeling really ambitious, you can further narrow your search by language, relationship status, education, life events, politics, and more.
Each time you add new criteria, your audience gets smaller. This is actually a good thing because it helps you create a Facebook ad that's more likely to resonate with your audience. You can accomplish this by writing copy and choosing images that will align with the interests and demographics you've chosen for your audience.
And just like that, you have a new Facebook target audience! But the fun doesn't stop there. You can now learn more about what your audience likes.
3. Discover what your target audience likes
Click over to the Page Likes tab, and you'll see Top Categories and Page Likes.
Top categories
Here are some of the general interests of your dog-loving audience: markets, food, comedy, community, and animal shelters.
The following top categories show you some of the things they care about.
Use this information to test new ideas for your Facebook marketing strategy. You could run a promotion where you donate 10% of profits to the Oregon Dog Rescue or team up with the Helium Comedy Club for an influencer marketing campaign.
Think of innovative ways you can incorporate your brand into your target audience's top interests.
Page likes
The Page Likes section gives you insight into the different Facebook Business Pages your audience likes. Facebook uses two criteria, relevance and affinity, to share this information:
Relevance: The Pages your audience is likely to find relevant based on affinity, Page size, and number of people in your audience who already like that Page.
Affinity. How likely your audience is to like a given Page compared to everyone on Facebook.
You can also see how many people in your audience like a given Page.
Explore the top pages and see what the businesses are doing with their Facebook content. You can score some good ideas for your own campaigns. Since you probably have similar audiences, they'll likely be drawn to your content, too.
4. Explore locations
Click the Locations tab and explore Top Cities, Top Countries, and Top Languages for your target audience.
While this might not be too exciting for your local business, you can still find new target areas you didn't know about before.
For Pioneer Pets, you can see there are also potential customers in Multnomah and Washington counties. These areas are close enough to target for curbside pickup.
This is a terrific trove of information for online sellers to learn where to sell their products online and what languages to sell in for their targeted audience. 
5. Learn your audience's preferred device and activities
Last but not least, click over to the Activity tab. This section provides insight into how your new audience interacts with Facebook content and the devices they use.
For your Pioneer Pets audience, you can see they (1) click on Facebook ads and (2) access Facebook mostly via iPhones and Android devices.
Knowing this information, you may want to run a mobile-friendly click-to-Messenger ad to get higher CTR and increase Facebook ROAS. You can create these ads right in your ManyChat dashboard.
It also gives you a new product idea. Want to sell a custom doggie phone case? Now you've got an audience who's likely to buy it.
Run high-converting Facebook ads with ManyChat. Start free today.
6. Create a Facebook ad for your new audience
Okay, now the hard part is done: You've successfully created a new target audience! Give yourself a pat on the back.
To finish, click Save in the upper navigation menu, and give your audience a name.
Once you've finished setting up your audience, click Create Ad in the upper right-hand corner of your dashboard.
Facebook will automatically carry over all the targeting details into your ad.
Now you can name your campaign, set your objective, budget, creative assets, and perform the other standard steps to create a Facebook ad.
Final thoughts
The Facebook Audience Insights tool has given marketers more control over to whom Facebook shows their ads. They can dial in on the right audience, learn about their interests and preferences, and create more targeted advertisements.
Knowing who you're talking to and how you'll talk to them is critical for successful advertising — regardless of your target audience.
Now it's your turn: How will you conduct audience research in 2021? We recommend giving the Audience Insights tool a chance to find the perfect audience for your next ad campaign.
Connect with new customers and grow your business on Facebook with ManyChat's marketing automation. Start free today.
O conteúdo deste blog foi preparado de forma independente e destina-se apenas a fins informativos. As opiniões expressas são de responsabilidade do autor e não refletem necessariamente a posição do ManyChat ou de qualquer outra parte. Os resultados individuais podem variar.