How to Add Links to An Instagram Story, Whether You Have 1K or 10K Followers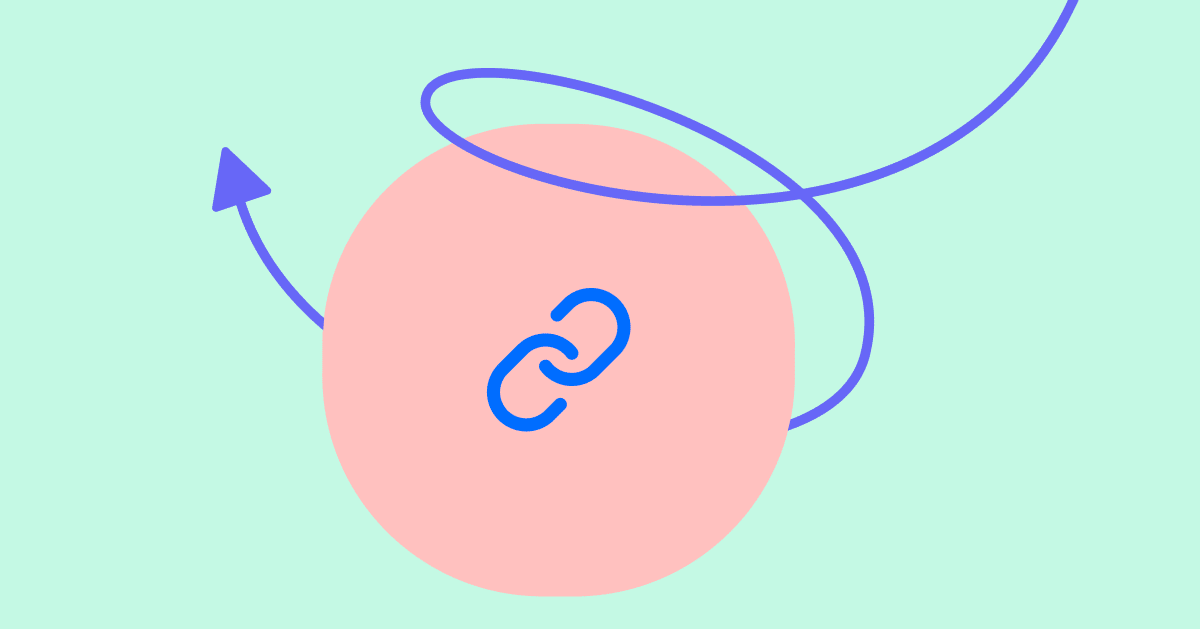 Did you know that 58% of people and Instagram users say they've become more interested in a brand or product after seeing it in Stories? Moreover, Stories have an average completion rate of 86%, which means most people watch an entire Story on Instagram—a rare event given the average attention span these days.
It's crucial to drive action from Stories using your Instagram profile, especially if you want to sell on Instagram successfully. 
The Instagram Swipe Up feature allows creators and businesses to take advantage of Stories' high engagement rate and connect with Instagram followers. But if you have fewer than 10K followers, you can't use this unique capability. 
So, what are your options with your Instagram account?
This article will walk you through how to add links to Instagram Stories and what to do if you don't have 10K followers just yet.
What is the Instagram Swipe Up feature?
Until now, Instagram has only allowed one clickable link (in your bio), but the Instagram Swipe Up feature lets you add a link directly to an Instagram Story. When a user sees a swipeable call-to-action button at the bottom of a Story, they can (surprise!) swipe up or an Instagram link. The call-to-action then sends users to the link's destination, be it Messenger or a landing page.
You can use the Swipe Up capability to link to a few different types of web addresses, including:
Basic web pages. Many bloggers will link to their latest blog post, but you can also link to landing pages, service pages, or case studies. It's your choice!
Instagram Shop. If you have a shop set up in your account with products already listed, you can let the user swipe up into it.
A collection. You can create collections via your Commerce Manager settings in your Instagram Shop—think seasonal fashion, a grouping of product categories, or even a wish list.
A product. This link will send users to a specific product in your shop. Sending people directly to products (preferably using eye-catching photography in the Story) with the clickable link is an excellent opportunity to reduce friction and increase conversions.
Whether you want to drive traffic to your website or Messenger experience, the Swipe Up feature is helpful for adding a link to an Instagram story, and achieving your Instagram goals.
Instagram Swipe Up requirements
Here's the catch: You must meet the following requirements to use Instagram's Swipe Up feature when adding a link to an Instagram story:
An Instagram business account
10,000 or more followers
Or
A verified account (blue tick mark on the profile) as a public figure, global brand, or celebrity
If you meet either of these requirements, you can add links to Instagram Stories using the Swipe Up feature in your Story settings.
How to add links to your Instagram Story
Instagram makes it easy to add link options to your Story, whether you are a businessman or Instagram influencer:
Log in to your business account in the Instagram app. Hit the camera icon in the top left to create a Story. Either take a photo or choose an image or video from your camera roll.
Once you have your image, click the link icon in the top menu.
On the next page, you'll see the Call to Action (CTA) options. You'll see Swipe Up Link along with different sources that are available to you.
Add your link under the Web Link option.
After you've pasted the link, click Done if you're on iOS. If you're on an Android device, tap the green checkmark. Instagram will send you back to the main Story editing screen, and you'll see a little box pop up stating "Call to Action added."
Pro tip: Add text to your Story that tells people where they're headed, then you can add the image or video to your Instagram Story later. Once your Story is public, you'll be able to see the Swipe Up option in real time.
Instagram doesn't provide any way to track link clicks. For this reason, use a service like bit.ly to shorten your links and track metrics.
Adding links if you don't have 10K followers
So, what can you do if you don't have at least 10K followers? Are you limited to a single outbound link on your bio page?
Not quite. Although you can't use Instagram's Swipe Up feature, there are still ways you can add links on Instagram.
Add the link to your Instagram bio
The link in your bio is not the most user-friendly option since a potential customer or client has to see your post or Story, then go to your profile page to find the link in your bio section. However, when it comes to your Instagram bio, it's a decent place to start.
Use the Poll button
This strategy is similar to the bio link one, except you're doing most of the legwork instead of the potential lead for your Instagram story link.
One of Instagram's long-standing interactive buttons is the "Poll" button. Naturally, most people use this feature for rating different options—fashion outfits, house decor, or even comparing meals. However, you can also use it to gather leads by posting content about your product or service and hosting a Poll asking people whether or not they'd like a link.
Since you can see which accounts have chosen the "yes" option, you'll be able to send links directly to them via an Instagram Message. This process is a little smoother than the "DM Me" sticker option, but it requires more work on your side.
Use an IGTV video
This strategy to add a link to an Instagram story is probably the closest you'll get to the original Swipe Up link feature. It requires a fair bit of work up front, but it offers a decent workaround and works for both personal accounts and business profiles. 
The first step on your Instagram account is to film an IGTV video that is at least 60 seconds long. It can be a video of you summarizing the content or product you're promoting, a full-scale production ad, or even just a 60-second video of a text-based CTA. 
After you have a video, you'll want to create a title, which you can use to add context to the link where you want to send people. The description is where the magic happens: Post a link in the IGTV video description, and when users click it, it'll open just like a Swipe Up link. Ta da!
After you've copied your link, post the IGTV video to your profile, to get the attention of Instagram followers. (Instagram also gives you the option to create an Instagram post as a preview of the video.)
The next step after posting the video and creating an Instagram post, is creating your Story. At this point, if you've never posted an IGTV video before, you'll now see the chain icon option appear, just like in our earlier example:
Once you click on the link icon, you'll see the option to add an IGTV link. If you don't meet the Swipe Up requirements and you don't have an Instagram Shop with listed products, it'll be the only option you see as an Instagram user.
At this point, you can add the IGTV video link, which operates the same way as the Swipe Up link, except that it'll link to your IGTV video (which contains your external link in its description).
Instagram Swipe Up link examples
To help inspire you to add story links, we'll show you a few examples of how businesses and influencers are already using the Swipe Up feature, plus a unique strategy to build leads and grow your customer base using ManyChat.
Bobby Berk
Bobby Berk was a well-respected interior designer before he became one of the "Fab Five" on the Netflix reboot of Queer Eye. Naturally, he has well over 10K followers on Instagram (try 2.8 million), and does a fantastic job at leveraging his audience for business purposes, including using story links.
Take a look at one of his recent Stories below:
This particular Story slide links out to a blog post he published on his website. There's the whole marketing side of blogging with Instagram influencers we won't get into in this post, but the crucial element here is ensuring the headline captures your attention (if you're interested in design).
This Instagram Story helps drive his social media audience to his blog. Smart strategy, because he displays ads, promotes his products, and earns affiliate commissions whenever visitors buy products from his site.
NewRetroNet
New Retro is a brand dedicated to the '80s. It built its brand on the back of the "retrowave" fashion and aesthetic trend by posting photos its audience would find interesting and utilized many of the "less than 10K" methods described in this post before eventually earning the right to use the Swipe Up feature.
The retro brand has over 218K followers on its Instagram profile and a huge shop featuring its own "retrowave" style products. The most common way it utilizes the Swipe Up feature is with the product links and the Poll button (which anyone with a shop can use). New Retro also uses the Swipe Up feature to promoting its YouTube channel:
This Swipe Up link leads to a first-person POV YouTube video of driving a car around Miami with Synthwave (closely related to Retrowave) music playing in the background—content its audience likes. In the YouTube video description, New Retro links out to its website so viewers know where to buy its products and learn more about the brand.
The brand uses the Swipe Up feature in several ways to direct traffic to both its website and other social media channels.
Ray-Ban
Anyone who has ever been interested in fashionable sunglasses, such as Instagram influencers, will have come across the Ray-Ban brand at some point. Perhaps the biggest name in sunglasses, the fashion brand has 5.2 million Instagram followers to whom it can promote its products.
One of the ways it recently used the Swipe Up feature, to attract Instagram followers, is to register people for "a special event," as pictured below:
If you swipe up for this link, you're taken to a landing page to register for a newsletter that will ensure you're "the first to find out about exclusive benefits and new collections." Ray-Ban's use of the Swipe Up feature is an excellent example of how to leverage it to grow your email list and eventually send effective newsletters.
Adding a m.me link to Instagram (IG) Stories
If you're a ManyChat user, you can add a Messenger Ref URL (m.me link) to your IG Stories. This link takes users to an automated conversation in Facebook Messenger, instead of a landing page for your Instagram story link.
You'll find the Messenger Ref URL in the Growth Tools dashboard, as pictured below: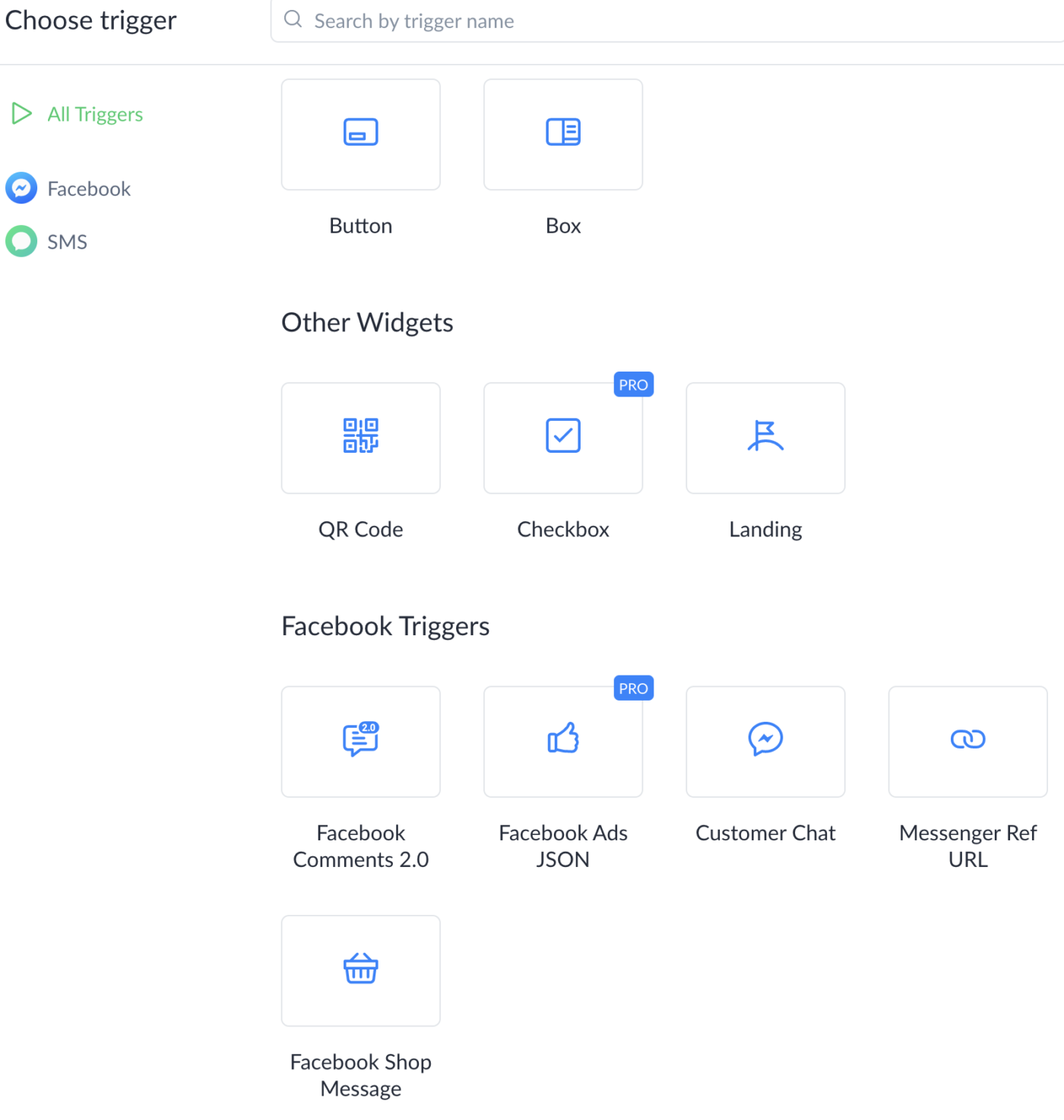 When you click on this tool, it will direct you to Flow Builder, where you can edit the Opt-In Message the user will receive (or link to one you've already created).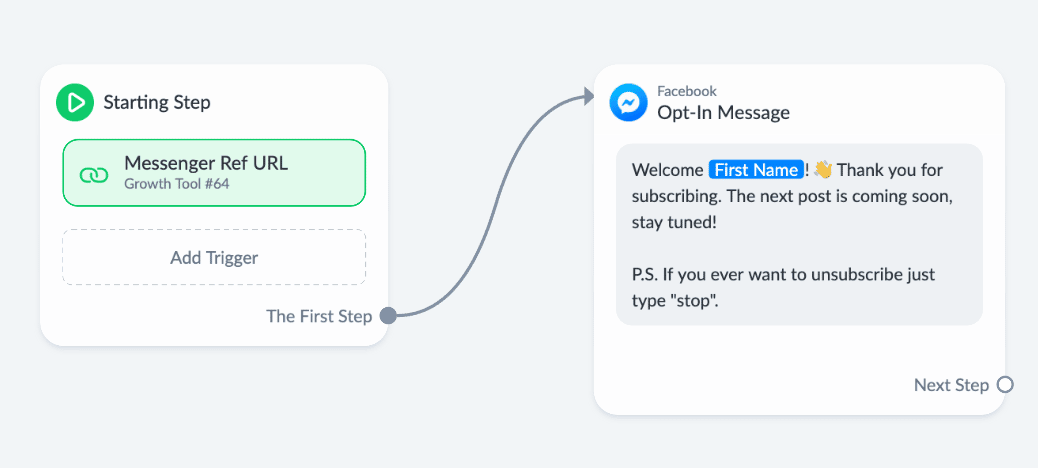 After setting up the Flow you want, click Publish. Then copy your Messenger Ref URL before closing the screen, and you move on to add a link to an Instagram story..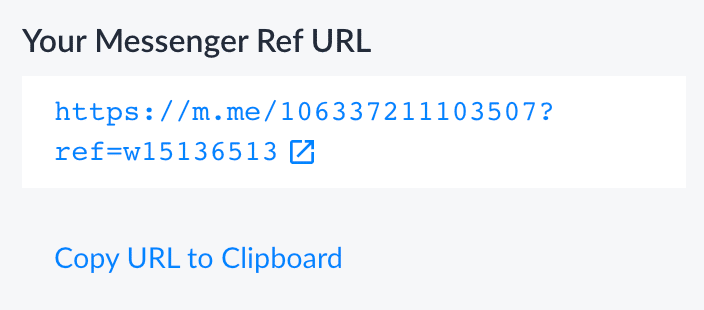 Once you have the Ref URL, you can follow the steps outlined earlier for adding links to your Stories, except instead of linking to a landing page or blog post, you can send them into Messenger.
Add links to your Instagram Stories for growth
Outside of Facebook, Instagram is one of the best social media platforms you can use to grow your business. The Swipe Up feature (especially when paired with ManyChat) can help you turn your followers into customers or contacts.

Remember that social media exists to build and foster relationships, regardless of whether you are an Instagram influencer or CEO, so make sure to provide ways for you and your audience to mutually engage. If you need some extra support, check out these Instagram marketing tips and resources on our blog to learn more.
Grow your Instagram following and make sales with Instagram Automation by ManyChat. See if your business is eligible by applying below.
O conteúdo deste blog foi preparado de forma independente e destina-se apenas a fins informativos. As opiniões expressas são de responsabilidade do autor e não refletem necessariamente a posição do ManyChat ou de qualquer outra parte. Os resultados individuais podem variar.